Abner Mares is a Mexican-American professional boxer who won the WBC featherweight title in 2013, the IBF bantamweight in 2011, and the WBO NABA Bantamweight in 2007.
Biography
He was born on November 28, 1985, in Guadalajara, Jalisco, Mexico.
At age 7, Mares and his family moved to the city of Hawaiian Gardens, California.
During an interview, Abner recalled:
"I came to the United States from Mexico at age seven. I came here without the proper documents and didn't speak English."
Mares went on to say:
"Like so many women before her, my mother brought my brother, sister and myself here for a better life."
Mares began training professionally at age 12. At age 15, Abner was sent back to Mexico by his father.
Amateur
In 2002, he was a Gold medalist at the World Cadet Championships.
In 2003, Mares competed at the Pan American Games. He finished a silver medalist after losing to Cuban professional boxer Guillermo Rigondeaux.
In 2004, Abner was a silver medalist at the World Junior Championships. In the same year, he lost the opening round to Zsolt Bedak of Hungary at the Olympics in Athens.
Professional
In 2005, Abner won his professional debut fight against Puerto Rican boxer Luis Malave, earning the win in a TKO in the 2nd round.
On September 7, 2007, Mares won the WBO NABA Bantamweight Championship by defeating Isidro García.
On August 13, 2011, he fought Joseph Agbeko at Hard Rock Hotel and Casino, Las Vegas, Nevada. However, the match was ended with controversy since Abner launched several low blows to Joseph Agbeko that went unpenalized by the referee.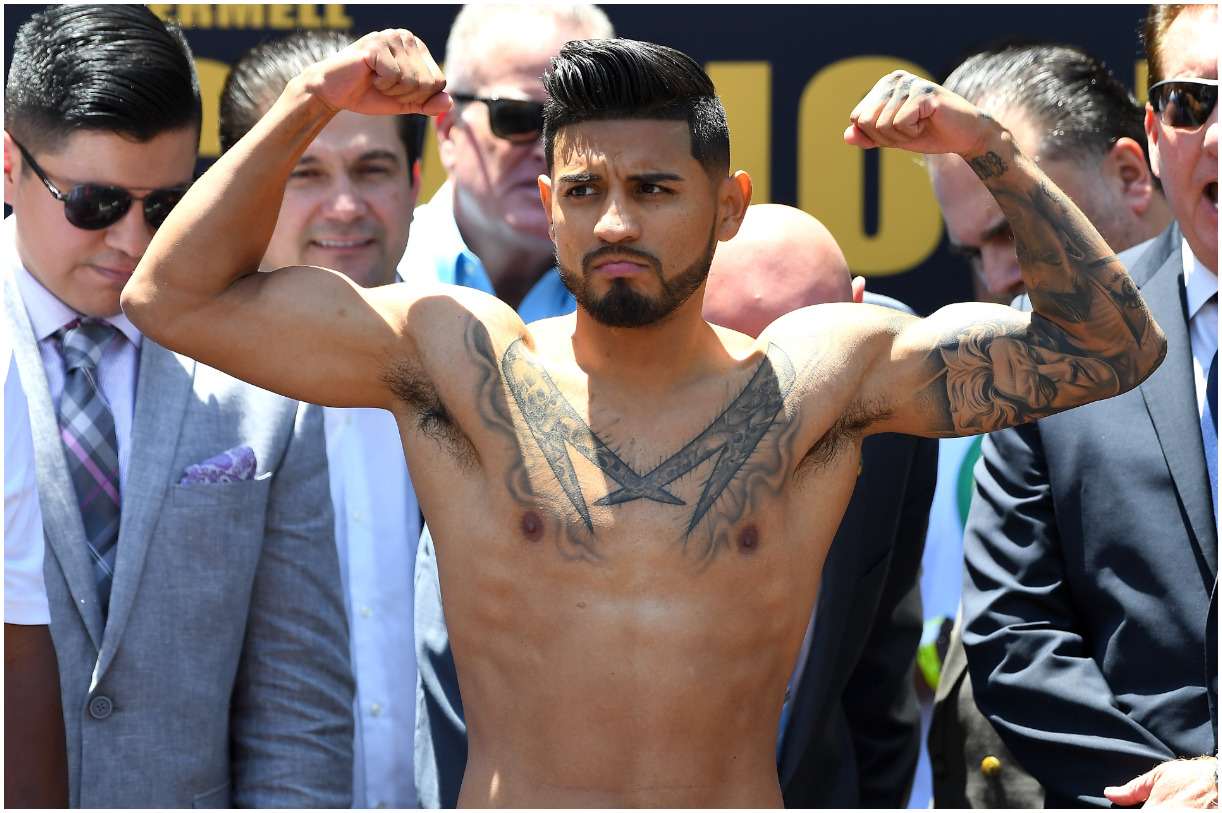 After the match, Russell Mora (the referee), said:
"I don't help the fighters. I enforce the rules. First and foremost, I have to enforce the rules. Those punches were on the beltline."
Mora continued:
"It's a fair punch. I have to call it fair. It'd be unfair to give the advantage to the other guy just because he says it low."
On December 3, 2011, Agbeko and Abner fought a rematch. Mares won by the scores of 118-110 from all three judges.
On November 10, 2012, he fought Anselmo Moreno. Abner was awarded the Unanimous decision by the scores of 120-106, 116-110, and 116-110.
On May 4, 2013, he won the WBC Featherweight title after winning the match versus Daniel Ponce de León.
On August 24, 2013, Mares lost his WBC Featherweight title after being knocked down for the second time in the first round in a match against Jhonny Gonzalez.
On June 9, 2018, he lost a 12 round unanimous decision to Leo Santa Cruz.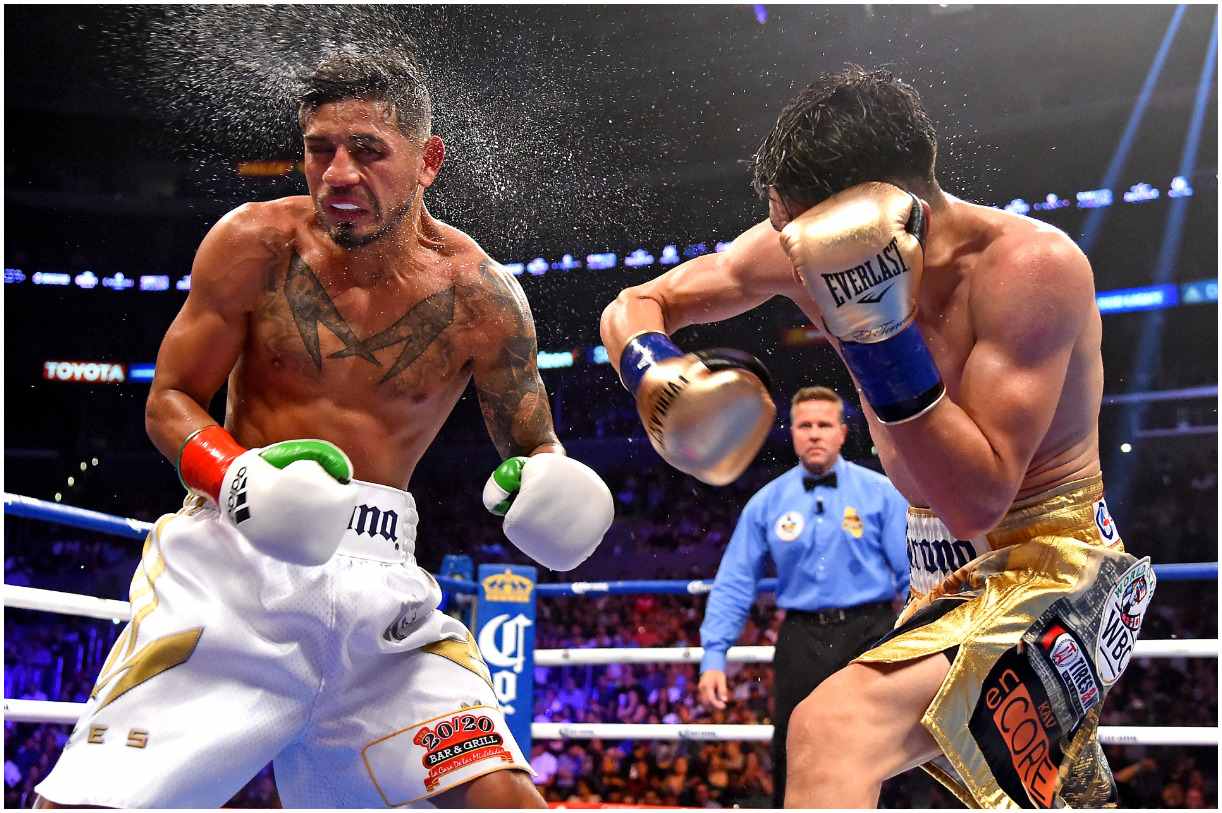 Detached Retina
In 2008, he suffered a detached retina (a light-sensitive layer of tissue in the back of the eye) in his left eye. This nasty injury kept the professional boxer out of the ring for about eleven months.
In January 2019, for the second time in his career, Mares suffered a detached retina while training for his fight against Gervonta Davis, the WBA Super World super featherweight champion.
During an interview, Mares explained:
"It happened in a sparring session. It happened on Wednesday. I got hit in the eye."
Abner later added:
"My wife insisted to go see the doctor. So, she won, and I went to the doctor, a specialist, and he said, 'Abner, you have a detached retina. You're not gonna be able to fight.'"
In a different interview, Mares declared:
"I'd like to apologize to my fans – those who bought a ticket or were planning to watch it – for withdrawing from my mega-fight with Gervonta Davis this past week."
After the operation, he said:
"I feel strong, I feel that I'm going to come back after this. It's just a matter of healing, resting and see what the doctors say."
Abner continued:
"I honestly feel I'm going to come back, I'm going to conquer that, and become world champion once again."
In October 2019, the boxer confirmed that he plans on returning to the ring in February or March of 2020.
"They already gave me the green light, we had a conference call a few days ago."
Wife
Abner Mares is married to Nathalie Mares.
READ MORE: Jessie Armstead Net Worth
Children
The couple has two daughters, named Emily and Amber.
He said about his family:
"Anyone who knows me knows that the women in my life are my strength. From my mother to my wife to my girls, they are my life."
In another interview, Mares confessed:
"Sunday is my day off for family, so it's spending time with them as well as family."
He and his family live in Southern California.
READ MORE: Who is Shane Van Boening's wife?
Tattoo
In 2015, Mares had a new tattoo on his left hand.
Quotes
"People are going to recognize me as someone who took on everyone."
"I believe that when you stay active you stay healthy, it contributes to your happiness and helps you get through stressful moments in life easier."
"I am the person I am now because of everything I went through as a child."
"I was a fighter my whole life — I used to get down in the street."
READ MORE: Who is Tori Bowie's boyfriend?
Trivia
Marco Antonio Barrera is another famous Mexican boxer.
His brother, Abisai, is also a boxer.
Abner Mares – Net Worth
Mares earned most of his wealth from being a professional boxer. In 2002, he won the Central American and Caribbean Games as well as the World Cadet Championships.
From 2016 to 2018, he had the WBA (Regular) featherweight title.
Additionally, Abner earns some money from working as an expert analyst for Fox's Inside PBC Boxing, a studio show of Premier Boxing Champions.
Therefore, Abner Mares has an estimated net worth of $2 million.
READ THIS NEXT: Aaron Pryor & Alexis Argüello
References

https://www.badlefthook.com/abner-mares-suffers-detached-retina
https://www.sportingnews.com/abner-mares-reveals-detached
https://www.boxingscene.com/abner-mares-cleared-sparring-