Jordan Craig is an American Instagram celebrity and model who has over 742,000 followers. On her Instagram account, Jordan shows off bikini photos as well as luxury accessories and fashion.
Biography
She was born on July 21, 1991.
Instagram
Craig published her first Instagram photo in February of 2012.
Husband & Boyfriend
On September 6, 2010, she married American rapper and singer Tyga (real name – Michael Ray Stevenson).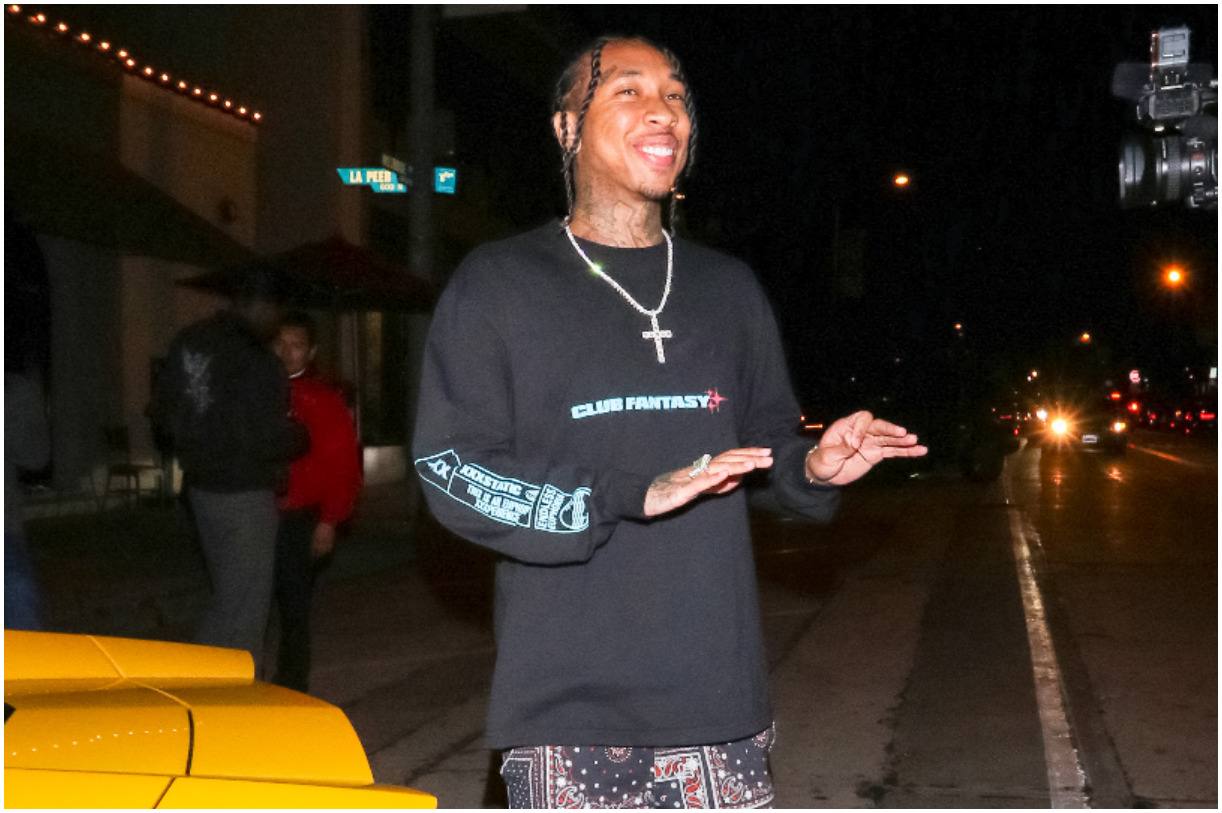 But, about 1 month later, Tyga filed for divorce, which was finalized in 2011.
Note – Tyga is an American rapper who released a single, named – "Rack City" that peaked at #7 on the Billboard top 100 in 2011. His stage name (Tyga) stands for Thank You God Always.
In 2012, Tyga released his major-label debut album, titled – "Careless World: Rise of the Last King." His May 2018 single, "Taste," featuring Offset, reached number 8 on the Billboard Hot 100.
In 2014, Craig started to date NBA forward Tristan Thompson.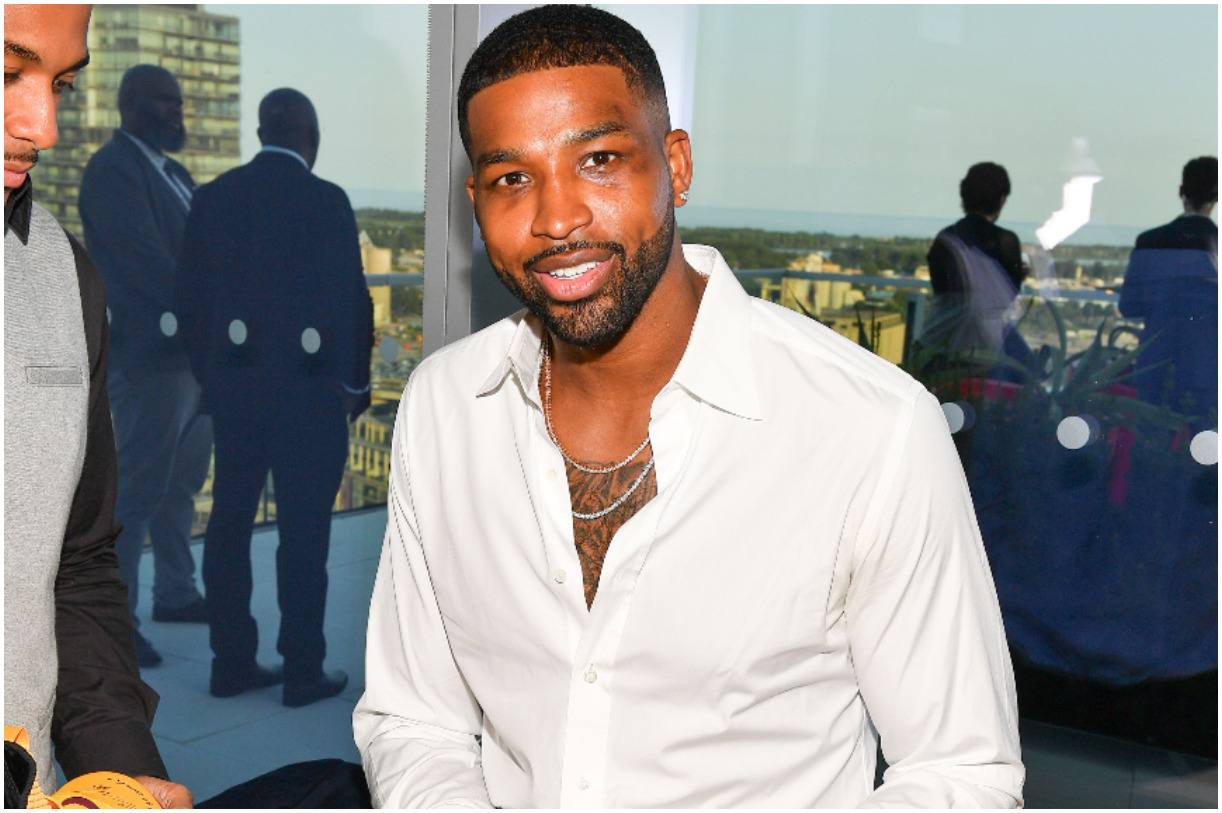 Note – Tristan played high school basketball at 3 different schools:
Findlay Prep in Nevada;
Saint Benedict's Preparatory School in New Jersey;
St. Marguerite d'Youville Secondary School in Ontario.
In 2011, Thompson was selected fourth overall by the Cleveland Cavaliers. In 2016, he won an NBA championship with the Cleveland Cavaliers. On December 26, 2016, he became the first player in his team history to play in 400 consecutive regular-season games.
The couple broke up in 2016.
Children
Jordan and Thompson have a son together, named Prince. But, Craig did not list Tristan as the father on Prince's birth certificate due to the fact that he was not present at the hospital for his name (Thompson) to be added on the birth certificate.
At the time that Jordan gave birth to Prince, Thompson was dating American media personality – Khloe Kardashian.
During an interview, Jordan revealed that she believed Tristan's cheating with Khloe Kardashian led to "pregnancy complications."
She said:
"This brought an enormous amount of negative, unwanted attention and stress into my life, and more critically, into my pregnancy."
In December 2017, Craig debuted Prince on social media in a photo to her Instagram account.
READ MORE: Ben Pasternak Net Worth
Child Support Payment
According to reports, Jordan and Tristan have been battling it out in court over Prince's support payments.
In her original court documents, Instagram celebrity declared that Tristan had only visited Prince 9 times in 2 years. During a deposition in January 2019, Thompson denied that accusation, however, Thompson said that he couldn't remember the precise number of times he had seen Prince.
A judge ruled that the NBA star will have to pay $40,000 a month in child support for his son. The money will continue until his son is 18-years-old, or ordered by the court, or becomes self-supporting and emancipated, or until he graduates from high school.
Moreover, Tristan must pay $1,250 a month to a savings plan for his son along with $2,000 for his private tutor. If Prince attends a private school, the $2,000 for the tutor's payments will stop, however, Tristan will pay 100% of the school's tuition.
In addition, Thompson will have to pay $200,000 in back child support.
Jordan motivated that Prince should be afforded the same lifestyle that his father is currently living. She said:
"On Tristan's spreadsheets, it looks like he's frequenting Nobu (the worlds most recognized Japanese restaurant) and several top-rate restaurants — Craig's in Los Angeles. My child should share in the same lifestyle."
READ MORE: Preacher Lawson Net Worth
Quotes
"Always be a girl with a mind, a woman with an attitude & a lady with class."
"These days, I'm letting God handle all things above me."
"Being Classy means always being Kind, Respectful & Polite, even to those who are unkind to you."
"Time is too valuable to be wasted on anything less than love, good vibrations & unforgettable experiences."
Trivia
Jordan is cousins with Eniko Parrish, who married Kevin Hart on August 13, 2016.
In 2015, Time Magazine named Kevin one of the 100 most influential people in the world. Hart released several comedy albums, such as – What Now?, Let Me Explain, Laugh at My Pain, and Seriously Funny.
READ MORE: Bio of Hank Green
Jordan Craig – Net Worth
Craig earns most of her money from being a model and publishing sponsored posts on her Instagram account.
Also, Craig has a hair extension business.
In addition, Jordan has her own lifestyle blog – alleyesonjordyc.com, on which she publishes blog posts from travel destinations to household DIY ideas.
Therefore, social media personality Jordan Craig has an estimated net worth of $2 million.
READ THIS NEXT: Who is Vivian Howard?
References

https://people.com/tristan-thompson-ex-jordan-craig-addresses-khloe-kardashian
https://www.cosmopolitan.com/khloe-kardashian-addresses-jordan-craig-cheating