Vivian Howard is an American head chef who starred in PBS' award-winning program A Chef's Life. In addition, she opened several restaurants, and published a book – "Deep Run Roots: Stories and Recipes from My Corner of the South."
Biography
She was born in 1978, in the USA.
Howard was raised by parents who were farmers in Deep Run, North Carolina, USA.
In 2004, Vivian graduated from the Institute of Culinary Education in New York City, one of the largest and most diverse culinary schools in the world.
Vivian also trained as Chef de Partie at Jean-Georges Vongerichten's Spice Market and completed an internship at Wylie Dufresne's wd~50.
After college, she moved to New York to work in advertising.
In 2005, Howard and Ben Knight (her now husband) decided to return to Vivian's hometown. In the summer of 2006, the couple opened Chef & the Farmer. At their restaurant, over 60 percent of the ingredients used come from within a 90-mile radius.
A Chef's Life
On September 7, 2013, Vivian and filmmaker Cynthia Hill started American documentary-style cooking, named – "A Chef's Life."
In each episode, Vivian took viewers behind the scenes with her children, her parents, her husband, local farms, and in her Kinston restaurant.
During an interview, she said about the series:
"When we first started making the show, I didn't think anyone was ever going to see it so I was completely uninhibited."
Greg Cox, a Restaurant reviewer, wrote about the TV series:
"Chef & the Farmer is much more than a stopover."
After five seasons, "A Chef's Life" ended on October 22, 2018, with a one-hour finale, titled – "Harvest Special." The television series was broadcast by PBS and was produced by Markay Media.
Vivian said that:
"Everyone who worked on the whole first season of the show did not get paid."
Howard continued: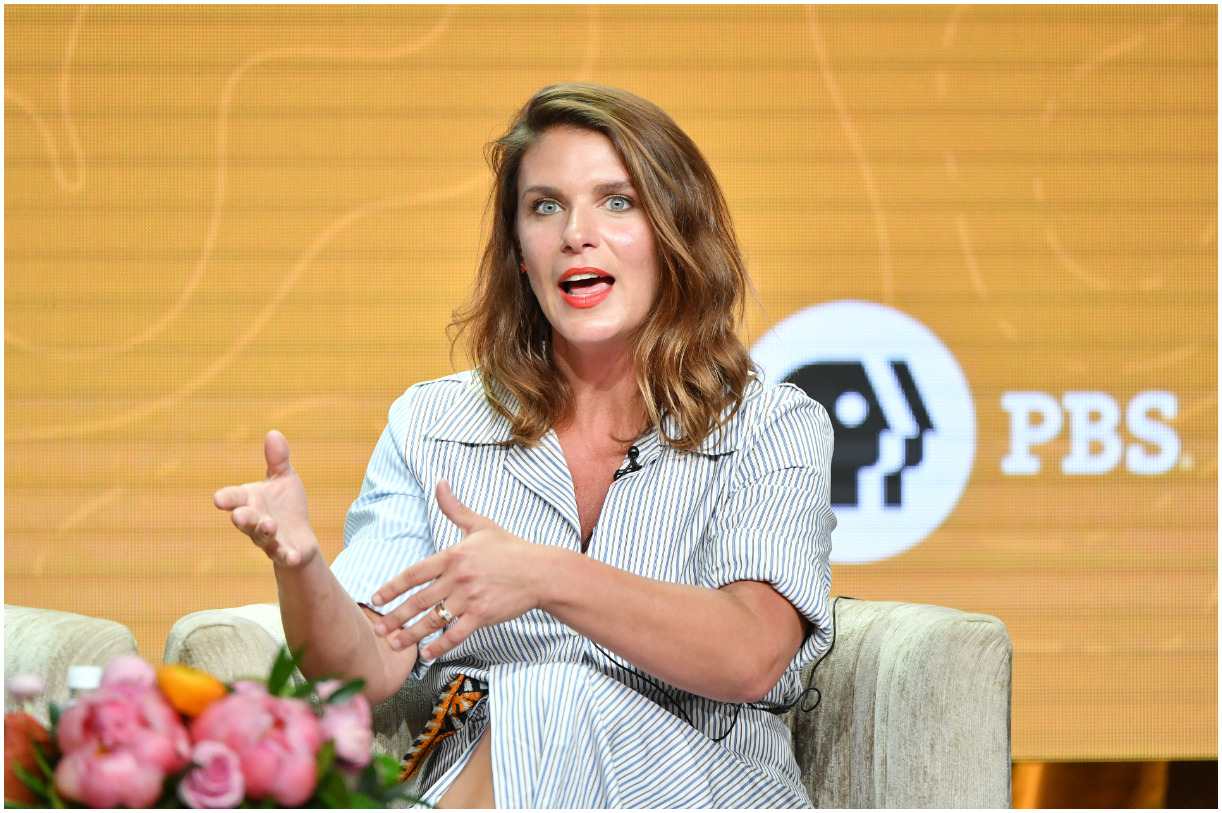 "They just did it because they believed the story was important and they knew that it was going to have legs."
"A Chef's Life" won several awards, including:
James Beard broadcast award finalist;
Daytime Emmy for Outstanding Single-Camera Photography (nomination);
Daytime Emmys: Outstanding Culinary Host and Outstanding Directing (nomination);
Daytime Emmy Award for Outstanding Culinary Program;
Peabody Award.
After the series ended, she recalled:
"One of the major differences between A Chef's Life and so much other television is that we chose to show and highlight the imperfections of my life."
Book
On October 4, 2016, she published a book titled – "Deep Run Roots: Stories and Recipes from My Corner of the South."
The book remained for three weeks on the New York Times Bestseller List.
The cookbook was selected as the winner of the 2017 Southern Book Prize for the Nonfiction – Cooking category, and it was nominated for a James Beard award for the American Cooking category.
Restaurants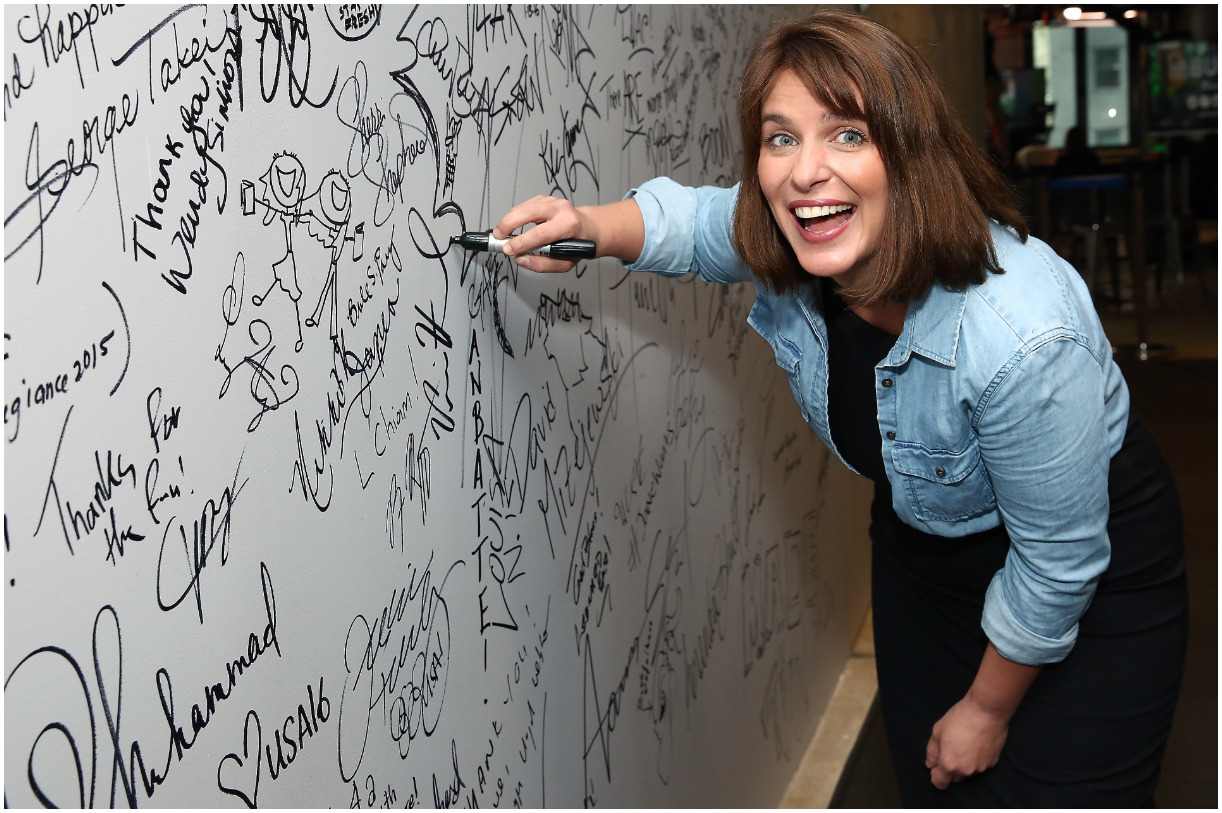 In 2005, she opened her first restaurant, named – "Chef & the Farmer." It was followed by the Boiler Room.
In 2017, Vivian and her husband opened Benny's Big Time Pizzeria.
In the fall of 2018, the couple opened their 4th restaurant, named – "Handy & Hot."
Husband
Vivian Howard married Ben Knight, a painter and a professional in the food industry. The two met while working together at Voyage restaurant in New York City.
READ MORE: Is Hank Green married?
Children
The couple has two children, Theo and Flo.
She once said:
"I'm the mother of a twin boy and girl who once doubted her maternal instincts."
Quotes
"I like to teach, so whenever I'm creating something or designing a dish or trying to get a point across, I do a lot of storytelling."
"My food is really based around modern takes on traditional dishes."
"I think that my leadership style mimics my father's. My dad is a farmer, historically a tobacco farmer."
READ MORE: Dav Pilkey Net Worth
Trivia
Between 2011 and 2015, Vivian was a James Beard Foundation Award semi-finalist for Best Chef Southeast.
Note – James Beard was a celebrity chef whose television appearances and cookbooks gave rise to American-style gourmet cooking. Beard died of heart failure on January 21, 1985, at age 81.
His legacy lives on in 20 books and his foundation's annual James Beard awards.
When asked about how she found her love for cooking, Howard responded:
"In my family, everything centers on what we are going to eat next. It has always been that way, and I really think my love for cooking comes from the love of eating."
READ MORE: Who is Bruce Greene's girlfriend?
Vivian Howard – Net Worth
Howard earned most of her wealth from her business, opening four restaurants.
In addition, she co-created A Chef's Life, an American documentary-style cooking show. As of 2015, each episode had more than 2.5 million viewers and was broadcast in at least 96 percent of the US.
Moreover, she published a book in 2016, Deep Run Roots, which won 4 International Association of Culinary Professionals awards.
She also sells t-shirts, books, food, and accessories on her website – vivianhoward.com/shop. Therefore, Vivian Howard has an estimated net worth of $5 million.
Featured image source – © Guliver / Getty Images.
READ THIS NEXT: Who is Preacher Lawson?
References

https://food52.com/an-interview-with-vivian-howard-of-a-chef
https://blog.bcbsnc.com/vivian-howard-a-chefs-life-and-the-heart
https://www.uncsa.edu/kenan/artist-as-leader/vivian