What is Kristi Noem's net worth?
Introduction
Kristi Noem is the current governor of South Dakota.
Biography
She was born on November 30, 1971, in Watertown, South Dakota, USA, as Kristi Lynn Arnold.
In 1990, she graduated from Hamlin High School. In the same year, she was crowned Snow Queen. "It was great, and it was an honor for me to fill that position for that year," Kristi said.
Noem grew up on the family ranch and farm in rural Hamlin County, South Dakota.
From 1990 to 1992, she attended Northern State University. She left college to help run her family's ranch after her dad passed away after a machinery accident at their ranch.
"We didn't really have anyone else there who could stay and run the farm," Noem said in a later interview. "My older brother and sister weren't living in the state, and my younger brother was still in high school."
Her first steps in politics were serving on local committees and boards.
In 2003, Kristi received the Young Leader Award from the State of South Dakota.
In 2006, she won a seat in the South Dakota House of Representatives.
In 2010, she was elected to serve as South Dakota's lone member of the US House of Representatives.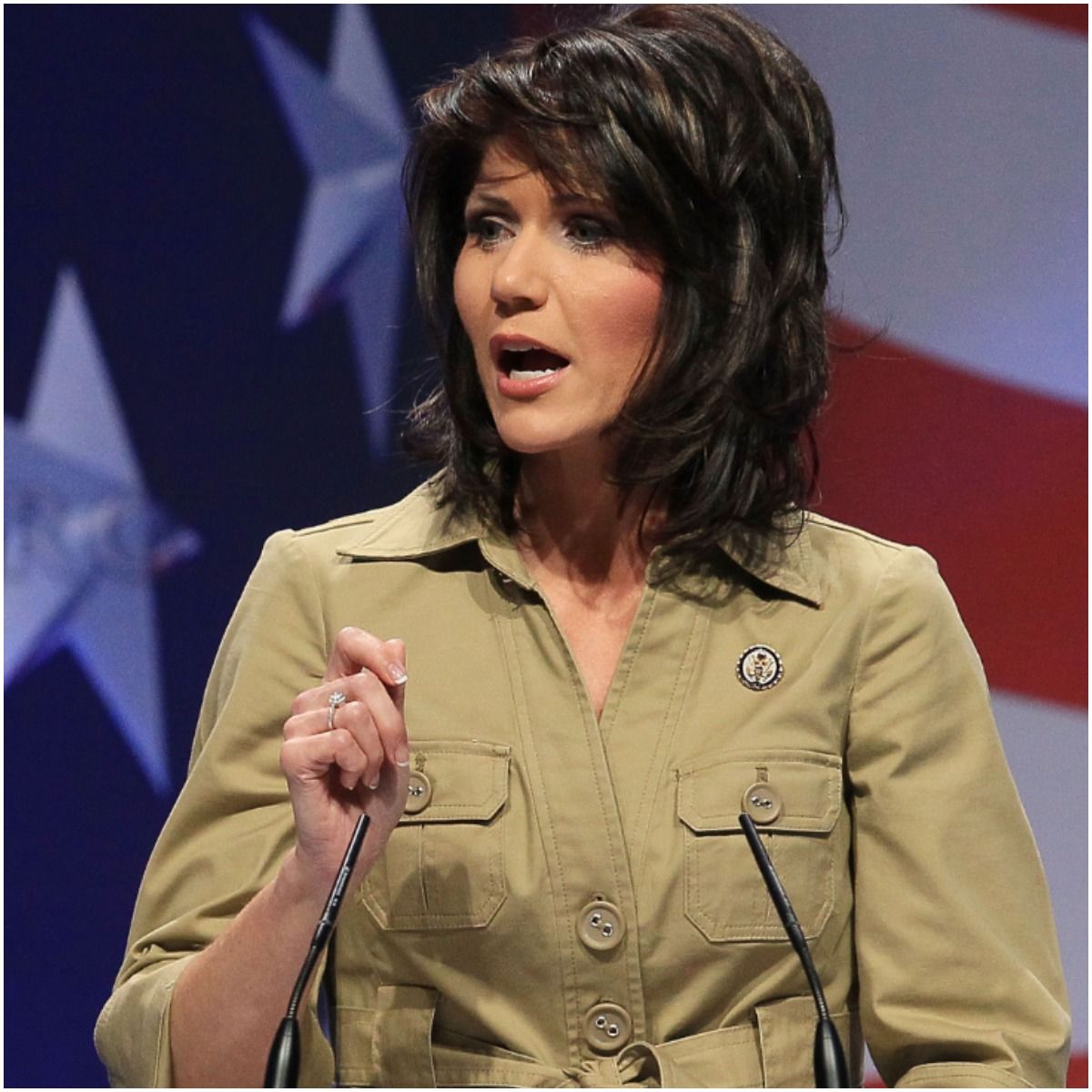 In 2012, Noem earned her BA in political science from South Dakota State University. "I never felt insecure about my education," she declares. "I felt like I had been through the school of hard knocks."
Governor of South Dakota
In 2018, Noem was elected governor of South Dakota.
On January 5, 2019, she was sworn in as the 33rd governor of South Dakota.
In January 2021, Kristi and many other local leaders issued proclamations for National School Choice Week, which raises awareness about school options.
"It is inspiring to see South Dakota families speaking up for the choices they appreciate and the choices they wish they had," stated Andrew Campanella, president of National School Choice Week.
Husband
In 1992, Kristi Noem married Bryon in Watertown, South Dakota.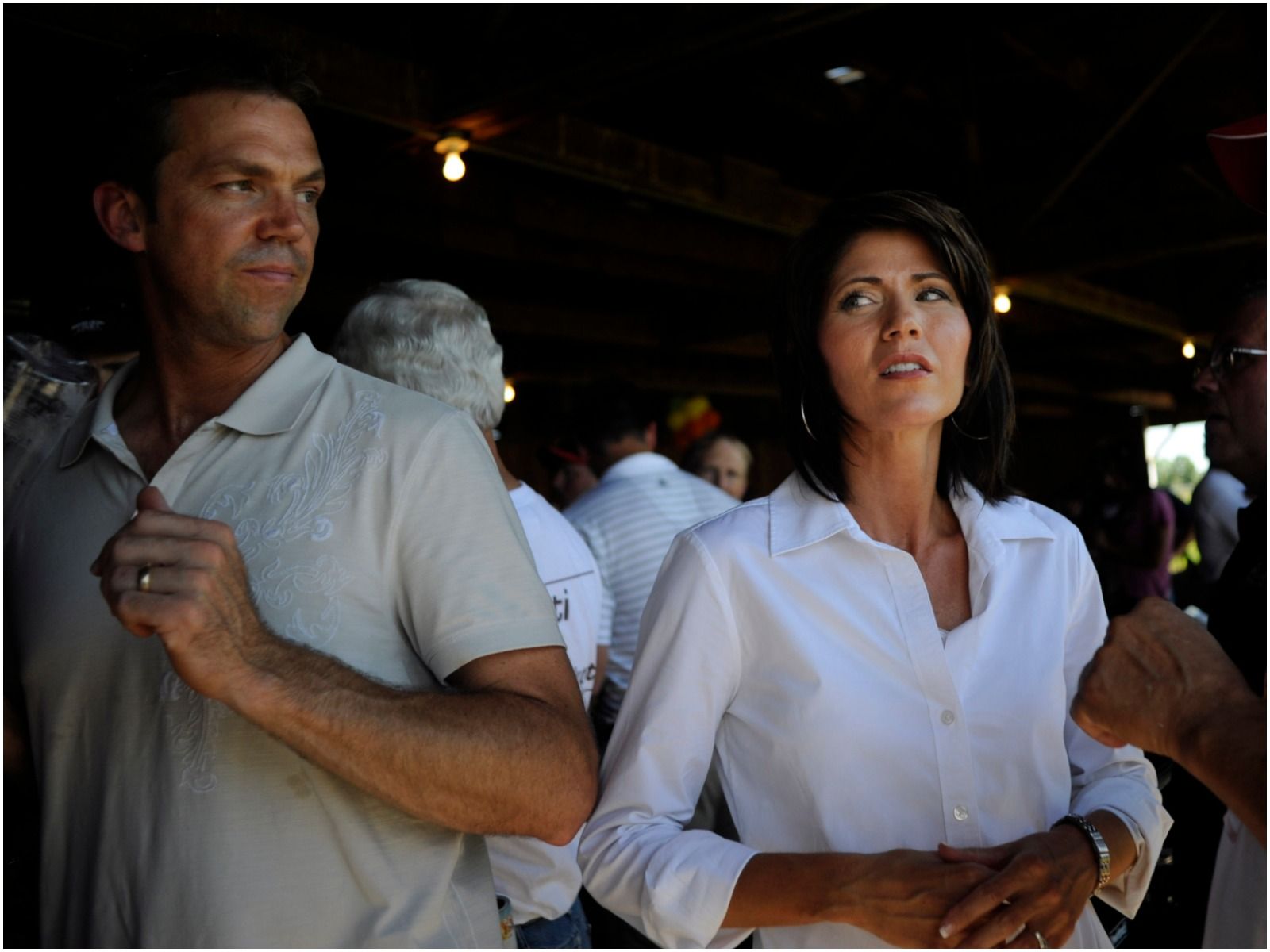 Bryon Noem graduated from Northern State University with a degree in business finance. Bryon started the This Is South Dakota initiative to promote the small towns of the state.
"Bryon has always been a champion for small towns and the heritage that is preserved in our life," Kristi said in an October 2019 press release. She went on to say: "He's fun, kind, and deeply cares about South Dakota. I can confidently say he's the best First Gentleman South Dakota has ever had."
Children
The couple has three children – Booker, Kennedy, and Kassidy.
"My husband, Bryon, and I are blessed with three incredible kids, who are surrounded by family that love them and continually invest in their education and upbringing. That family unit is important," Kristi confessed in May 2018.
READ MORE: Who is Rick Lagina's wife?
Quotes
"There's no place in America like South Dakota. We'd love to have you join us."
"God created each of us and endowed all of us with the right to life."
"People have always been drawn to freedom…hope and opportunity."
"Our young people need more experience engaging with elected officials and practicing the art of debate."
"We must stop spending money that we just don't have."
"I have tasked my administration with creating instructional materials and classroom resources on America's founding, our nation's history, and the state's history."
"Strong families create strong communities. And strong communities will produce the strongest state in the nation."
Trivia
Kristi Noem has Norwegian ancestry.
She has appeared on Tucker Carlson Tonight, Hannity, The Ingraham Angle, Greg Kelly Reports, Morning Joe, Face the Nation, and On the Record w/ Brit Hume.
READ MORE: Crazy Russian Hacker Net Worth
Kristi Noem – Net Worth
Noem earned most of her wealth from serving as the governor of South Dakota and as a member of the South Dakota House of Representatives for the 6th district from 2007 to 2011.
Her annual salary as the governor of South Dakota is $118,728.04.
Kristi also bought an insurance company with her husband in 2010. Noem and her family have the Racota Valley Ranch in Hazel, South Dakota.
Therefore, American politician Kristi Noem has an estimated net worth of $1.5 million.
READ THIS NEXT: Who is Marie Yovanovitch?