Bruce Hall is a long-time American musician, rock singer, bass guitarist, and pianist.
He is best known for his role as the bass guitarist and occasional lead vocalist in the 80s rock band, REO Speedwagon.
The band is known for its universally popular songs, "Can't Fight This Feeling Anymore" and "Keep On Loving You."
Bruce joined REO Speedwagon ten years after its inception, after their "You Get What You Play For" tour.
He was recruited into the band as the replacement for Greg Philbin.
The first single he wrote was "Lost In a Dream," which he co-wrote with Mike Murphy in 1974.
With his addition to the band, he helped launch their success even further as they reached chart status for many future albums.
They successfully secured a top spot on the Billboard chart, the Billboard 200 chart, and the Billboard Adult Contemporary chart.
While Bruce spent his career playing in one of the world's greatest rock bands ever, he manages to live a relatively private life away from the media.
The Origin Story
Bruce William Hall was born May 3, 1953, in Champaign, Illinois.
He has two sisters, Lindsey and Sarah Hall, and two brothers Tommy and Timmy Hall.
As a child, he became fascinated by musical instruments and began playing the bass guitar at 13 years old.
He grew up loving The Beetles and liked the style of their songs being "short and snappy."
Bruce attended Centennial High School, and when he graduated, he decided to focus on his music career.
He went on to marry his girlfriend Kimmie Sue, and together they have a son, Timothy Hall, and two daughters, Bella and Sienna Hall.
Career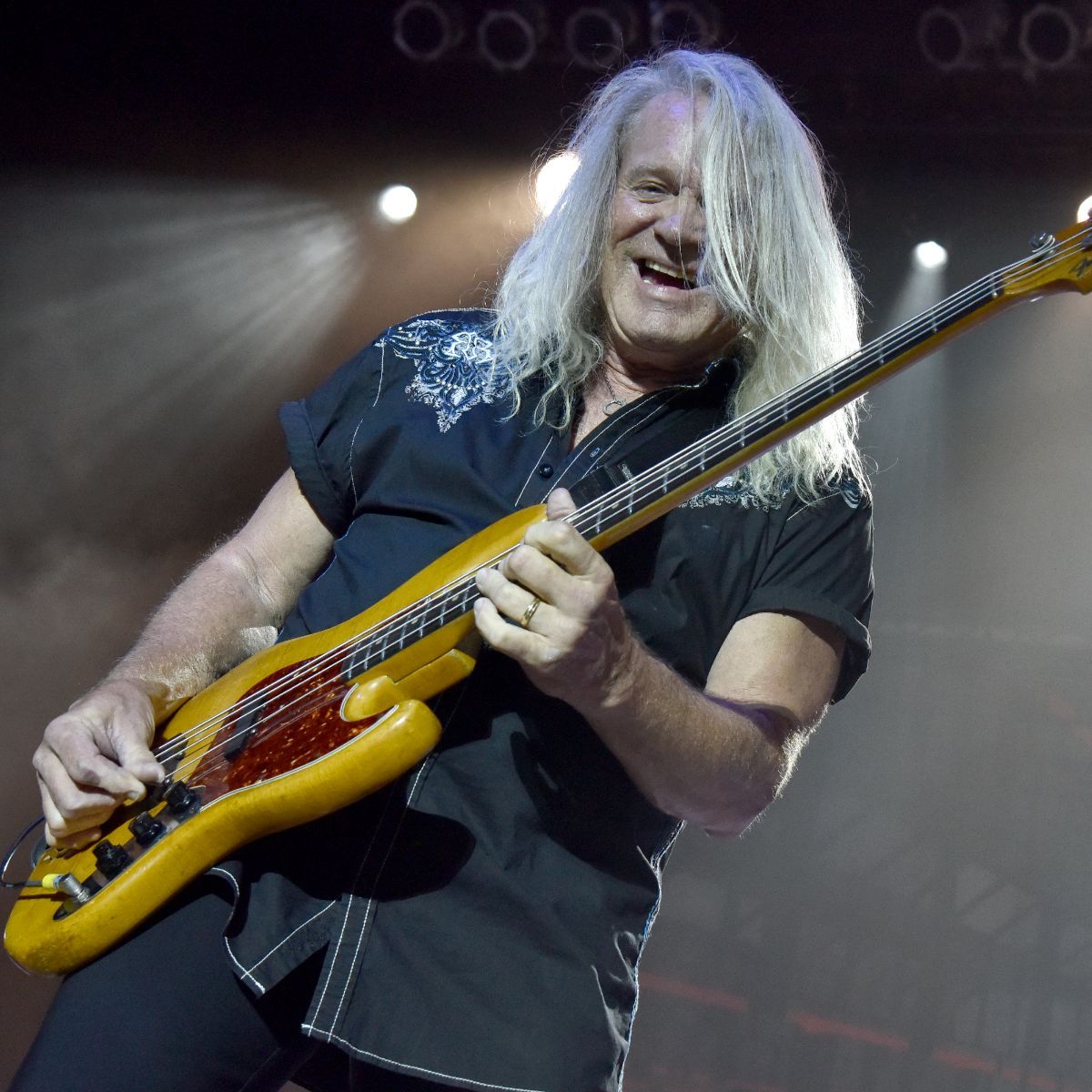 Shortly after graduating high school, Bruce performed at bars doing cover songs.
He was persistent in trying to secure his place in the entertainment space. As a result, he landed a small opportunity to work with The Doobie Brothers, a California-based rock band, and Rainbow, a British rock supergroup.
During this time, Bruce was forging a friendship with the REO Speedwagon band members, all from Champaign, Ill.
REO Speedwagon
In 1977, by the age of 24, he began his career as a bass guitarist and vocalist in REO Speedwagon. Bruce recalls, "Gary called me up and asked me to join. We were old friends, and when he called me up, he goes, 'you got a plane ticket? You're leaving next Tuesday; I'll see you here.' I wasn't even like, Yes. He just told me I was coming, so I said yeah, I'll be there, no problem."
That phone call would trigger the start of an incredibly successful career that would stretch for over 40 decades.
Bruce joined the band REO Speedwagon as the bass guitarist and collaborated in the writing and recording of their seventh studio album.
The album was released March 16, 1978, and it was the band's first album to make the Top 40 music, peaking at No. 29.
One year later, Bruce helped record their eighth studio album, "Nine Lives," released on July 20, 1979. The album was another success and made it on the Billboard 200 Chart, peaking at No. 33.
The ninth track on the album, "Back on The Road Again," was the first track in which Bruce was the writer and vocalist.
Hi Fidelity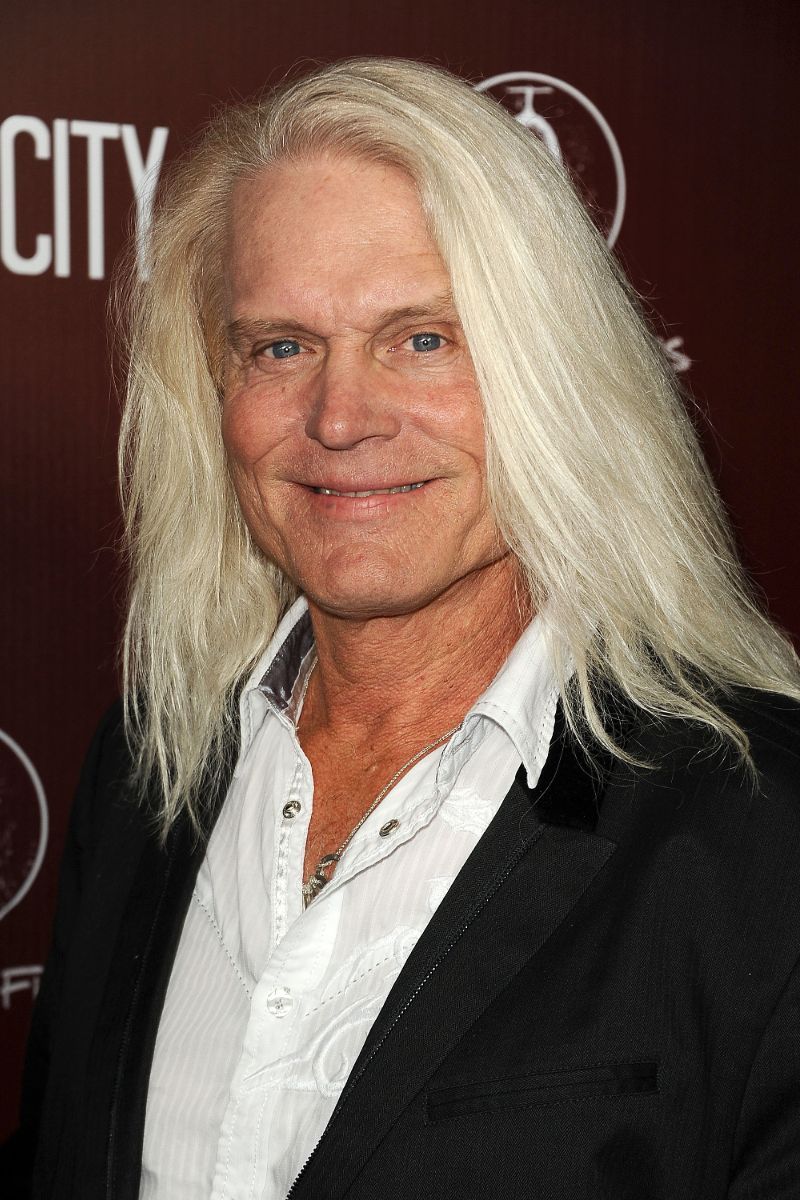 Shortly after, on November 21, 1980, they released their ninth studio album, "Hi Fidelity."
The album was a huge hit, peaking at No. 1 on the Billboard 200 and ranked as the best-selling rock album in 1981.
It became certified ten times platinum by the Recording Industry Association of America. Bruce wrote the single "Someone Tonight," which turned out to be a popular hit.
Their tenth studio album, "Good Trouble," was released on June 11, 1982, peaking at No. 7 on the Billboard charts.
This album was slightly different for Bruce as he took on the role of lead vocalist for some songs.
From this point, his music career had expanded, and he was gaining notoriety as the co-lead singer for one of the world's most successful rock bands of the '80s.
The audience responded strongly to Bruce being on vocals so, when they released their eleventh studio album, "Life as We Know It," he was placed on vocals for 9 of the 10 songs.
READ MORE: Gladys Knight & William McDowell
In 1990, they released the album "The Earth, a Small Man, His Dog and a Chicken," which was the last album to have made the Billboard 200 chart, peaking at No. 129.
Between 1996 and 2007, Bruce and his band took a break before releasing their fifteenth studio album "Find Your Own Way Home." This album did not chart, but the single "I Needed To Fail" peaked at No. 25 on the Billboard Adult Contemporary chart.
Once again, Bruce played the bass and was the lead vocalist for nine of the album singles.
One of the more notable live concerts Bruce played in and gave even more coverage to their already successful band was Live Aid, a benefit concert held on July 13, 1985, at the JFK Stadium in Philadelphia.
They joined other prominent bands and musicians, including Queen, Madonna, Tom Petty, and David Bowie. The event ultimately raised more than $100 million in famine relief for African nations.
Unbeknownst to Bruce, his participation in an event such as this would be one of his most significant and impactful accomplishments.
Some of the more notable songs written and sang by Bruce include, "Someone Tonight," "Girl With The Heart of Gold," "After Tonight," and "Born to Love You."
He also co-wrote the Christmas song, "I Believe in Santa Clause," with his band member and lead vocalist, Kevin Cronin.
Bruce collaborated with his brother Jeffery Hall (who was not part of the band) to help him co-write "Thru the Window" and "Accidents Can Happen," which both turned out to be successful tracks for the band.
READ MORE: Luh Kel Net Worth
Bruce Hall – Net Worth
Hall earned most of his wealth from his career as a musician.
REO Speedwagon has released many albums, including – Find Your Own Way Home and Ridin' the Storm Out.
His band still tours and a part of his revenue derives from ticket sales.
Therefore, musician Bruce Hall has an estimated net worth of $25 million.
READ THIS NEXT: Who is Cade Foehner?