What is Laurence Fishburne's net worth?
Introduction
Laurence Fishburne is an American actor and film director best known for his role as Morpheus in the Matrix film trilogy.
Biography
He was born on July 30, 1961, in Augusta, Georgia, USA, as Laurence John Fishburne III.
His father, Laurence John Jr., worked as a juvenile corrections officer, while his mother, Hattie Bell, was a junior high science teacher. Laurence's parents separated when he was young. At age three, his mother moved him back to NY.
At the age of 10, Fishburne appeared in his first play, titled – "In My Many Names and Days."
"I started acting at 10," Laurence told The Guardian in 2014. "I always say acting chose me rather than me choosing it."
In 1975, Fishburney made his film debut in the ghetto-themed "Cornbread, Earl and Me."
In 1977, Laurence went to the Philippines for 18 months to shoot Apocalypse Now. The film was released in 1979 and was directed by Francis Ford Coppola. "'Apocalypse Now' was my craziest experience ever," Fishburne later said. "I was 14 years old, and I'd lied about my age to get the role."
He graduated from New York's High School of the Performing Arts.
In 1991, Laurence portrayed Furious Styles in John Singleton's Boyz n the Hood.
In 1994, he was nominated for an Oscar for the musical drama film "What's Love Got to Do With It."
In 1999, Fishburne landed the role of Morpheus in the blockbuster "The Matrix." The trilogy grossed over $1.6 billion worldwide.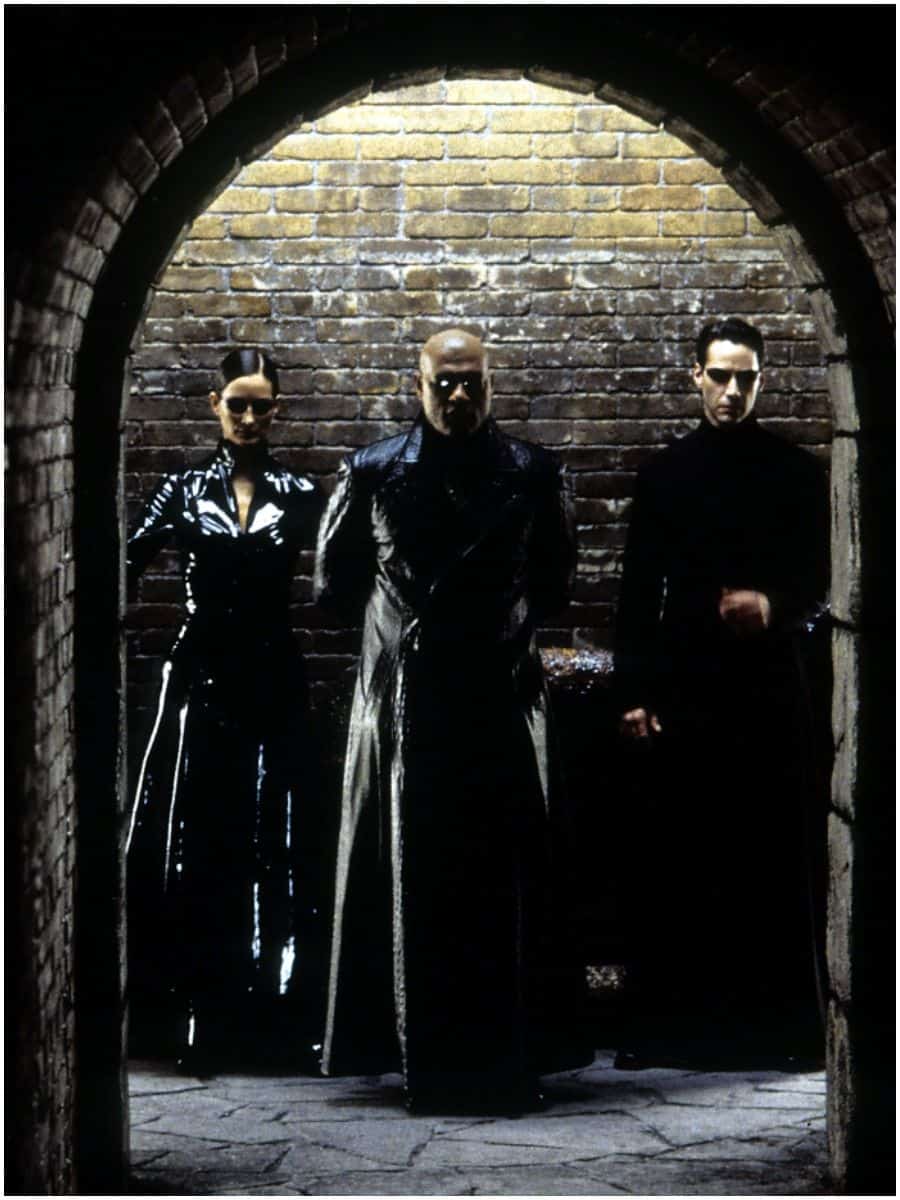 In 2005, he performed in "Assault on Precinct 13," an action thriller film in which also starred Maria Bello, Ja Rule, and Ethan Hawke.
In 2007, Laurence was named Artist of the Year by the Harvard Foundation. "He is the consummate artist, a brilliant thinker, and a compassionate advocate for humanitarian causes," said S. Allen Counter, director of the Harvard Foundation.
From 2008 to 2011, Fishburne starred as Raymond Langston on the popular CBS drama CSI: Crime Scene Investigation.
In 2014, Fishburne joined the cast of the sitcom Black-ish, a sitcom created by producer Kenya Barris.
In 2017, he joined the John Wick franchise in Chapter 2.
In 2021, it was reported that Fishburne was excluded from Matrix 4. "I am not in the next Matrix movie," Fishburne explained in an interview. He added: "You'd have to ask Lana Wachowski why, because I don't have an answer for that."
Wife
In 1985, Laurence married Hajna O. Moss.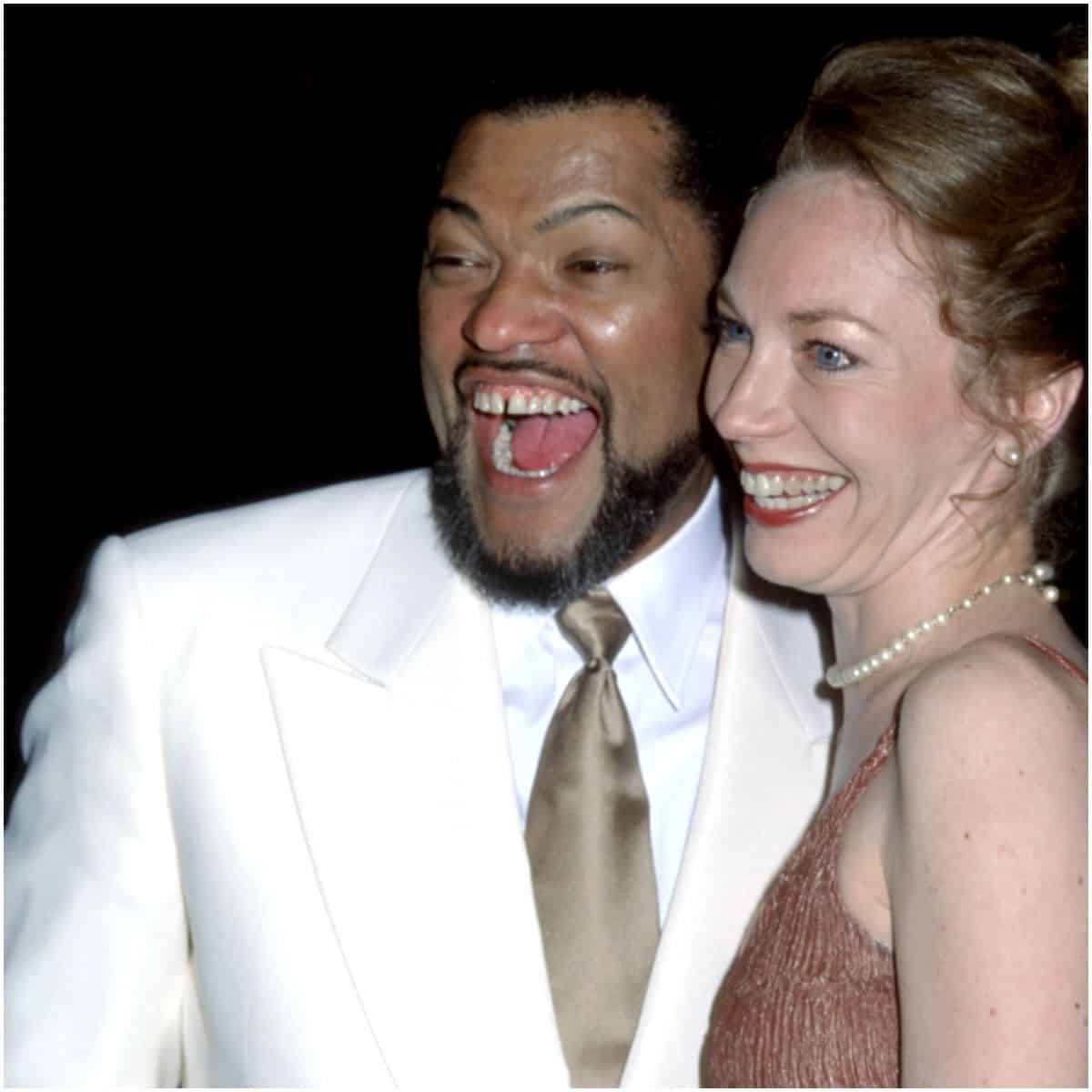 The two divorced in the 90s.
In September 2002, Laurence Fishburne married Gina Torres at The Cloisters museum in NYC.
Note – Gina Torres is an actress known for her roles in Suits, Serenity, Firefly, and Pearson.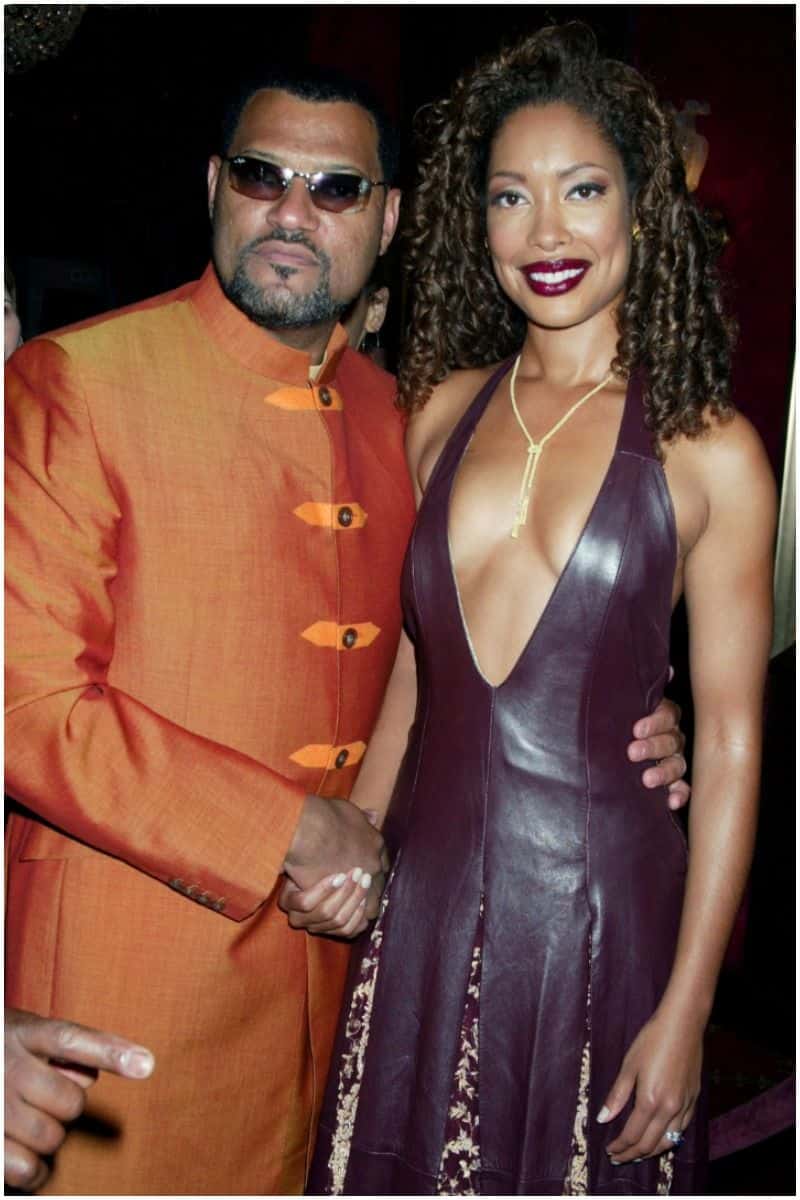 Fishburne and Torred separated in October 2016. The divorce was finalized on May 11, 2018. Fishburne cited irreconcilable differences as the reason for their divorce.
"There are no bad guys here," Gina said in a statement for People. "Only a love story with a different ending than either one of us had expected."
READ MORE: What is the net worth of Theo Von?
Children
With his first wife, Laurence has two children, Montana and Langston.
With Gina, Fishburned has a daughter named Delilah (b. in June 2007).
His daughter, Montana, appeared in her first-ever adult film at the age of 18.
"After I turned 18, I started to seriously think about the best way for me to enter [the business]," Montana told Hollywood Reporter.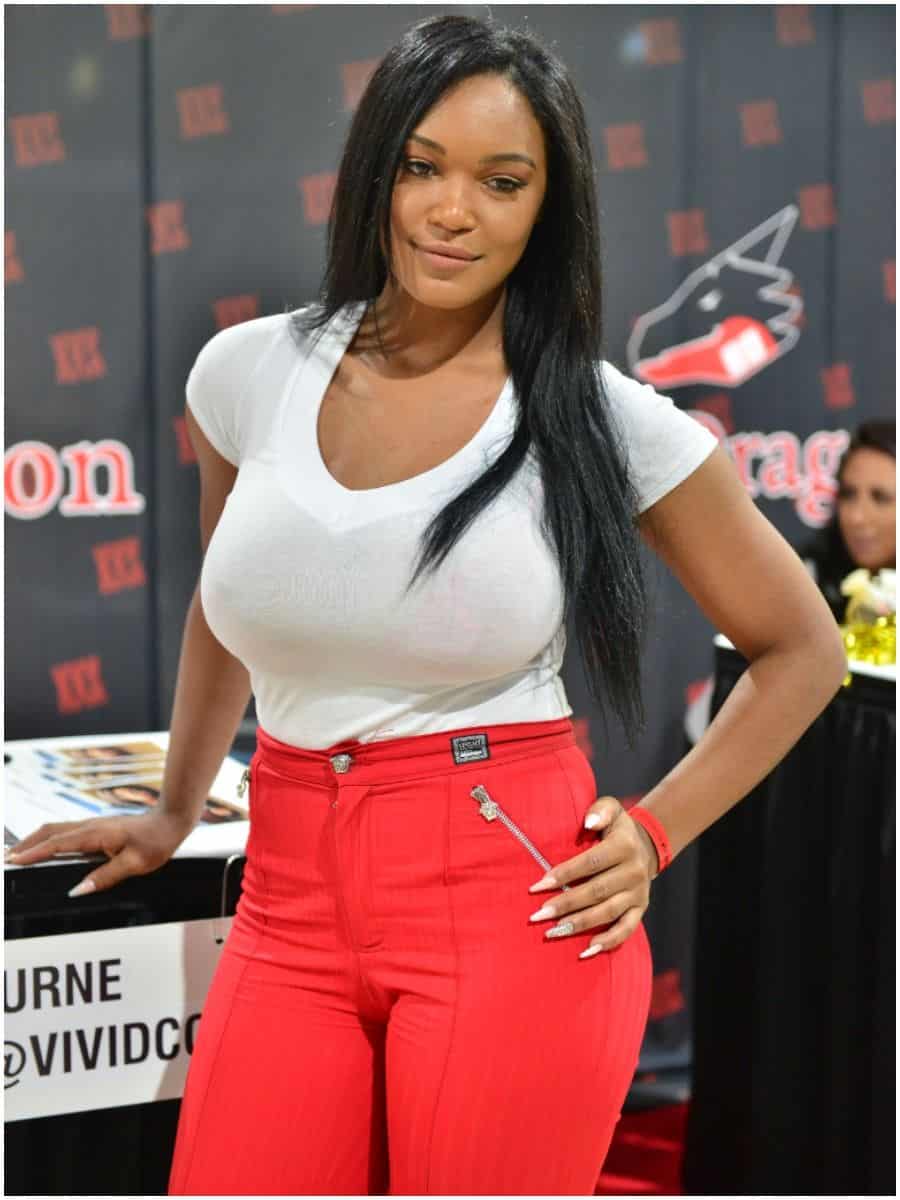 In 2014, it was reported Montana quit adult entertainment.
In March 2017, she was arrested for driving under the influence (DUI).
Montana was last reported to be working as a stripper in Texas.
"My father gave me the greatest gift anyone could give another person," Montana wrote on her Instagram in February 2018." "HE BELIEVED/S IN ME."
Height
6′ 0½" (1.84 m)
Quotes
"Most of us repeat our mistakes throughout life."
"I have this unshakeable faith. I believe in myself, I believe in God."
"I didn't have much of a childhood, but that's O.K. I have a livelihood."
READ MORE: Tisha Campbell Net Worth
Laurence Fishburne – Net Worth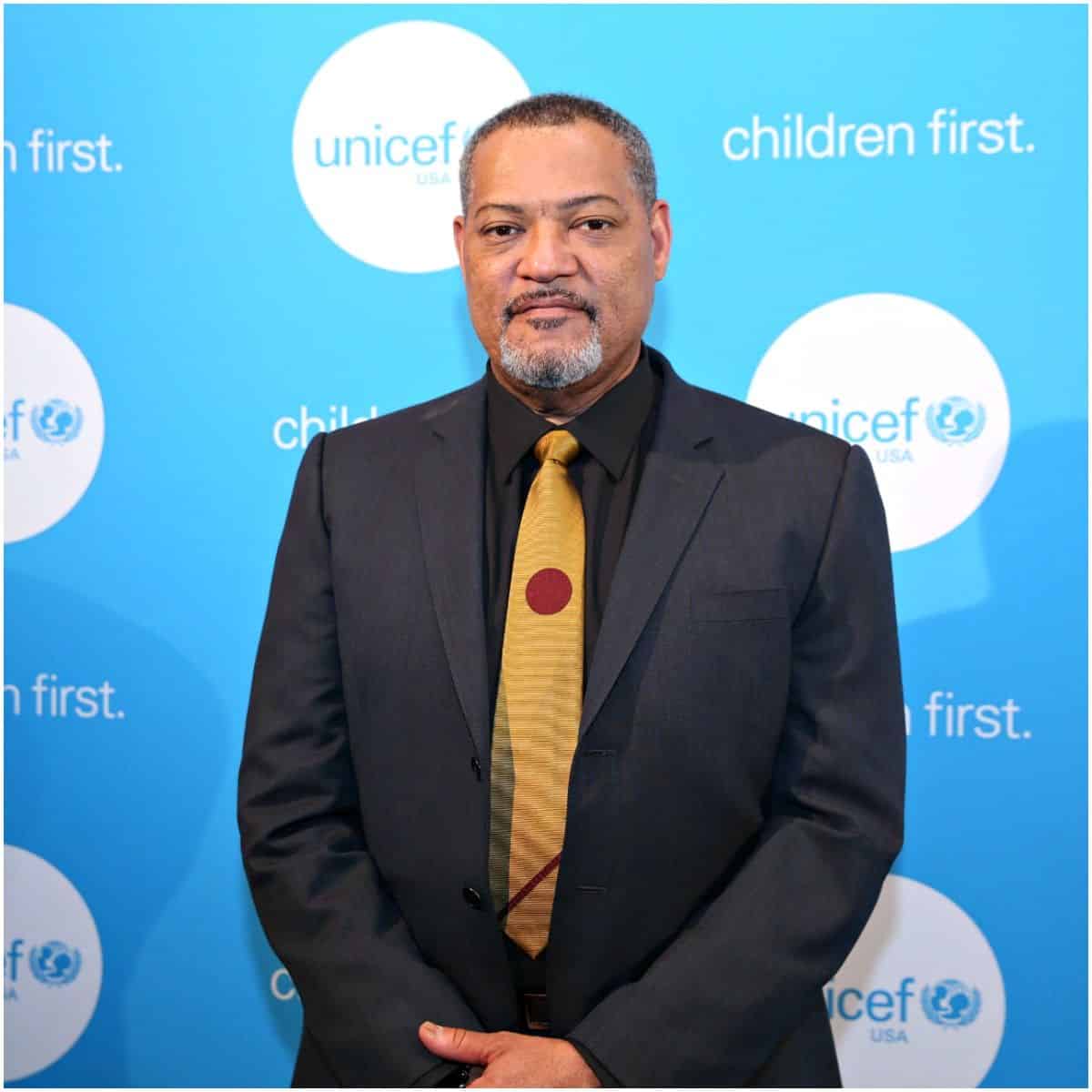 Fishburne earned most of his wealth from performing in over 128 movies and TV series, including – The Ice Road, Mission: Impossible III, Batman v Superman: Dawn of Justice, All the Old Knives, Bad Company, Matrix, CSI: Crime Scene Investigation, and Miss Evers' Boys.
He made more than $40 million from the Matrix trilogy, $200k per episode of Black-ish, $175k per episode of the NBC show "Hannibal, and $350k per episode of CSI.
In 1994, Fishburned formed the production company – "Cinema Gypsy Productions."
Therefore, American actor Laurence Fishburne has an estimated net worth of $30 million.
READ THIS NEXT: Who is Jensen Ackles?