Lyrica Garrett is an American singer and actress perhaps best known for her role in the "Love & Hip Hop: Hollywood."
Biography
She was born on December 8, 1950, in Houston, Texas, USA, as Marcy Ann Thomas.
Garrett started her career as an Ikette in the Ike & Tina Turner Revue in the 70s.
In 1976, she joined the touring musical production of The Wiz — a musical with lyrics and music by Charlie Smalls.
In 1979, Lyrica released her debut album, entitled – "The Undisputed Truth – Smokin'."
In 2014, the singer released the song "Season of Love."
Love & Hip Hop: Hollywood
In 2016, she joined the supporting cast of Love & Hip Hop: Hollywood, which stars her daughter Lyrica Anderson, a singer who released her debut mixtape "King Me" in September 2012.
Anderson is married to record producer A1 Bentley.
In 2017, Garrett released the single "What Goes Around (Karma)." It was followed by "December Love" in 2018.
In 2019, Lyrica appeared in six episodes of "Tokyo Toni's Finding Love ASAP!," a reality television dating game show series starring Tokyo Toni.
Also in 2019, she released the album "Ready."
Husband
Lyrica Garrett was married to Darius Garrett, who passed away due to amyotrophic lateral sclerosis, a progressive neurodegenerative disease that affects motor neurons — specialized nerve cells that control muscle movement.
READ MORE: Who is Andrew Santino's wife?
Children
Garrett has two twin daughters, Adia Shana Anderson and Lyrica Anderson, who were born on December 18, 1982.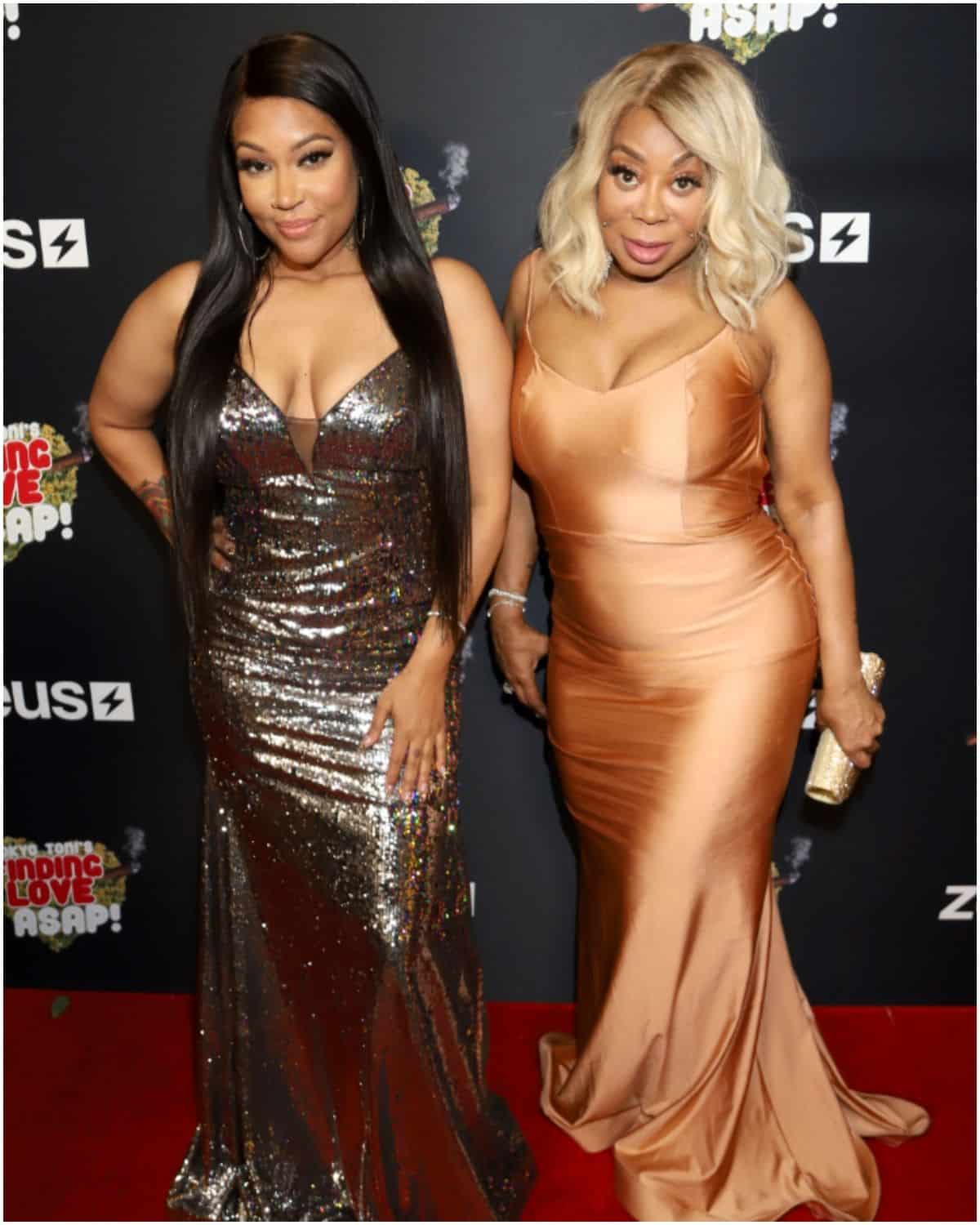 The father was her ex-boyfriend, Johnny Anderson.
Adia passed away on December 21, 1985.
"She passed away when we were three years old actually we were actually in we were premature and then we were in the incubator like for a while," Lyrica Anderson told Vlad TV in November 2017. She added: "Both of us actually almost didn't make it because we were really sick, we're born early…"
"My mom had fibroid tumors, so I guess it like pushed us out early because it was just hard to hold the babies and her fibroid tumors … one of them was the size of a cantaloupe, and she had like a bunch of them."
Height
5′ 7″ (1.7 m)
Quotes
"The world seems so dark there's a lot of pain and sorrow."
"Things are very seldom what they appear sometimes you just gotta sit back and let it all play out."
READ MORE: Suzanne Shank Net Worth
Lyrica Garrett – Net Worth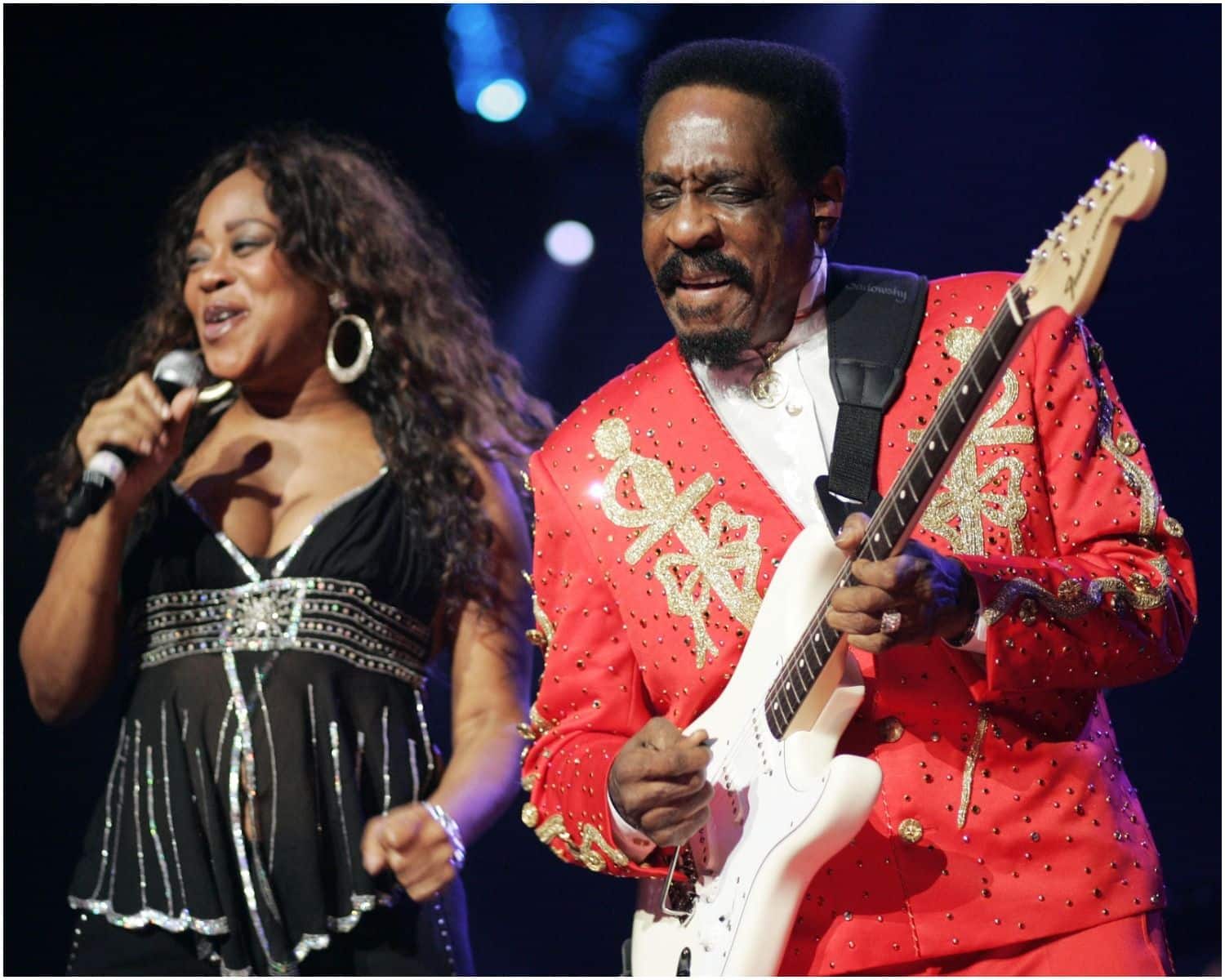 Garrett earned most of her wealth from selling copies of her albums (Ready and The Undisputed Truth – Smokin') and going on tours.
Her backing vocal credits include:
The Funk Anthology – Johnny "Guitar" Watson;
Daydreaming – Penny Ford;
A Class Act I – B Angie B;
Painkiller – Sue Ann Carwell;
Jumpin' Off – Mark Anthony;
She (I Can't Resist) – Jesse Johnson;
The Indian and the Outlaw – Dion Miál;
Street Songs – Rick James;
Giant – Johnny "Guitar" Watson.
She has appeared in 33 episodes of the reality TV series "Love & Hip Hop: Hollywood" and six episodes of "Tokyo Toni's Finding Love ASAP!"
Lyrica had roles in the films Perfume and Penitentiary II.
Therefore, singer Lyrica Garrett has an estimated net worth of $0.5 million.
Featured image source – © Getty Images.
READ THIS NEXT: Who is Jake Tapper?