What is Todrick Hall's net worth?
Introduction
Todrick Hall, nicknamed – Toddy Rockstar, is a Texas-born singer who is known for viral parody hits like "I Wanna Be On Glee."
Hall rose to fame after auditioning for the 9th season of American Idol. Todrick earned cover spots on Business Insider and USA Today.
Biography
He was born on April 4, 1985, in Plainview, Texas, USA.
Todrick began studying ballet at nine years old.
American Idol
In 2010, he participated in the 9th season of American Idol.
Hall wrote an original song for his audition and made it to the semi-finals before being voted off.
During an interview, Hall said:
"Idol is very strong beginning, even if you get kicked off the first episode or you don't make it to the top 12, like me."
Hall was eliminated in the Top 16 on March 11, 2010, after his interpretation of Queen's "Somebody to Love."
Virgin America's Safety Video
In November 2013, Virgin America produced a pop-music safety video that was directed by Jon M. Chu. Todrick starred in the video, and wrote the lyrics and song.
In 2018, Virgin Produced 2.0 and Virgin America got sued by Noemi Del Rio, who says that she worked with Hall in 2013 to co-create Virgin America's safety video.
In December 2013, Hall released a Christmas record, named – Dear Santa.
In the follow-up year, Todrick was named to Forbes magazine's Top 30 Under 30.
Guinness World Record
In 2015, Todrick broke a Guinness World Record for the longest dance relay marathon. Todrick and many people danced to Beyoncé Knowles' music for 24 hours and 9 minutes.
The event took place at MTV's headquarters in Times Square, NYC.
Dance guests included: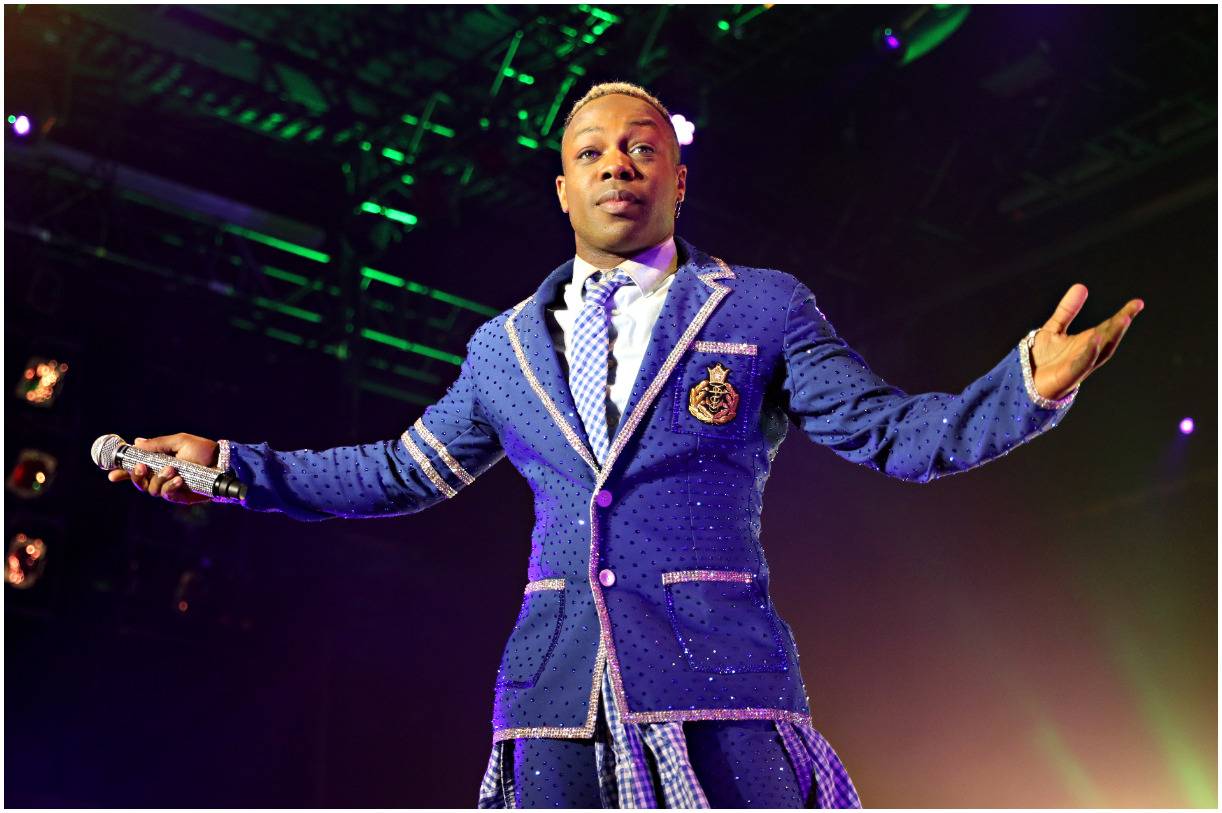 actress Kat Graham;
internet sensation Grumpy Cat (died on May 14, 2019);
R&B singer Ne-Yo;
TV celeb Snooki;
American singer Nick Jonas.
Stephen Friedman, President of MTV, said:
"'Break the Record Week' is about unleashing our fans' love of accomplishments both amazing and absurd, and pushing the boundaries of human achievement."
Kinky Boots
In 2016, Hall landed the role of Lola in the Broadway production of "Kinky Boots." The musical tells the story of Charlie Price. In 2016, the musical won 3 Laurence Olivier Awards, including Best New Musical.
YouTube
Hall started his YouTube channel on May 27, 2006. He has established a strong social media presence by captivating his audience through his life experiences.
During a recent interview, Hall confessed:
"Every time one of my videos goes viral, I don't sit back and relax and wait for someone to start knocking on my door."
Todrick continued:
"I immediately start on the next project and think, 'What am I going to do to be different?'"
From April 1 to May 13, 2014, Todrick released an 8-episode web series on his channel, named – "Pop Star High."
It parodies and portrays pop stars like:
Tyga;
Jay-Z;
Eminem;
Lady Gaga;
Kanye West;
Beyoncé;
Ne-Yo;
Britney Spears;
Taylor Swift;
Nicki Minaj;
Justin Timberlake;
Christina Aguilera.
Pop Star High series takes place in a world where many celebrities of our day all went to high school together.
Another popular video (20 million views) on his YouTube channel is called The Wizard of Ahhs. It is a 6-minute version of the classic story of Dorothy.
Hall once said about his YouTube channel:
"I will always come back to YouTube because that's where I started."
In the present day, his channel has over 784 million views and more than 3.55 million subscribers.
His most popular video is titled – "Disney Dudez by Todrick Hall." The video was published in 2014, and it has over 20.8 million views.
Boyfriend
In March of 2015, Todrick Hall began dating Jesse Pattison, an editorial model and professional fitness, who was featured in Hall's documentary Behind the Curtain: Todrick Hall.
Jesse also did a national commercial for MTailor.
Jesse Pattison has an Instagram account called _jptv_, which has garnered more than 67,800 followers.
In April of 2016, the two posted a YouTube video introducing the puppy they adopted together.
In 2017, the couple broke up.
Hall is currently dating David Borum.
READ MORE: What is Renée Fleming's net worth?
Quotes
"I felt like writing Straight Outta Oz was a way for me to stay true to my brand."
"To collaborate with an icon and queer ally like Ciara is simply a dream come true."
"I think that anybody on the planet who would not be open to collaborating with Taylor Swift would not be a very smart artist."
"We didn't reach out Beyonce, she reached out to us."
"What can I do to make people to notice me?"
"I'm kind of being this master puppeteer."
READ MORE: Who is Jay Park dating now?
Trivia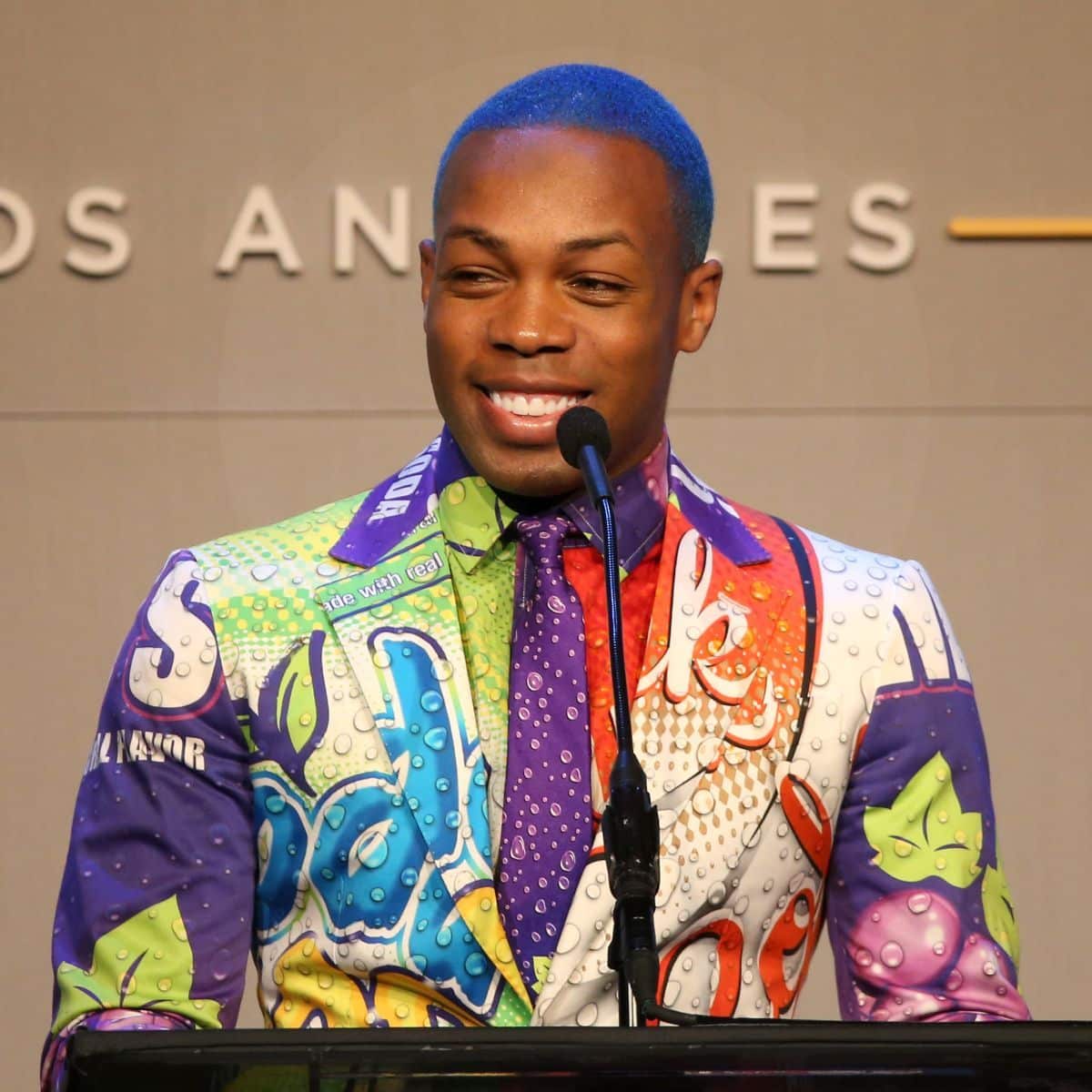 In August 2019, Todrick joined the panel of Dance Captains for the 2nd series of The Greatest Dancer alongside the other Dance Captains Matthew Morrison, Oti Mabuse, and Cheryl.
Hall created a Kickstarter Campaign that was based on the Oz Musical concept. The campaign was successfully funded. The goal of $5,000 was exceeded by the deadline of October 7, 2011. On July 16, 2013, the video was posted on his YouTube channel.
In August 2017, Todrick had a cameo as a back-up dancer in the music video for T. Swift's song called – "Look What You Made Me Do."
Later that year, Hall was accused by some of the LGBTQ and Black community for betraying them for being in Swift's "Look What You Made Me Do" music video.
Starting with season 8, Todrick became a resident choreographer on RuPaul's Drag Race.
READ MORE: Dolores O'Riordan Net Worth
Todrick Hall – Net Worth
Hall earned most of his wealth from his music. Todrick first gained national attention when he participated in the TV series "American Idol."
He also has a YouTube channel with more than 891 million views (meaning about $2.7 million in revenue before taxes).
Additionally, he released three albums, such as – Straight Outta Oz, Pop Star High, and Somebody's Christmas. In 2020, Hall released an EP, titled – "Quarantine Queen."
In June 2022, Hall bought an 8,000-square feet mansion in Sherman Oaks, Los Angeles, Calif., for $6.1 million, backed up by $4.8 million in loans.
Therefore, Todrick Hall has an estimated net worth of $5 million.
READ THIS NEXT: Porter Wagoner Biography
References

https://www.tmz.com/virgin-america-safety-video-lawsuit-todrick
https://www.guinnessworldrecords.com/mtvs-break-the-record-week-see-beyoncetho