What was Porter Wagoner's net worth at the time of his death?
Introduction
Porter Wagoner (birth name – Porter Wayne Wagoner), nicknamed – the Thin Man from the West Plains, was an American country singer who is best known for his slick back Pompadour hairstyle and crisp suits.
One of his best singles is called "A Satisfied Mind."
Wagoner and singer Dolly Parton were a well-known vocal duo throughout the late 1960s and early 1970s.
Biography
He was born on August 12, 1927, on a farm near West Plains, Missouri, in the Ozark mountains, to Charles E. Wagoner and Bertha May.
Throughout the late '40s, Porter was singing on the local West Plains radio station.
In 1951, Wagoner was hired by American record producer Si Siman as a performer on KWTO in Springfield, Missouri.
Starting in 1955, Porter was a featured performer on ABC-TV's Ozark Jubilee in Springfield, Missouri.
TV Show
From 1960 to 1981, Wagoner started the syndicated "Porter Wagoner Show." There are 686 30-minute episodes taped of the show.
The cast included:
announcer Don Howser;
1960–mid-60s – comedian/stand-up bass Curly Harris;
1968 – singer Mel Tillis;
1976–1978 – singer Linda Carol Moore;
1974–1976 – singer Barbara Lea;
1966–1974 – singer Dolly Parton;
1965–1966 – singer Jeannie Seely;
1960–1965 – singer Norma Jean.
Wagonmaster
He released his final album called, Wagonmaster, on June 5, 2007.
Wagonmaster received the best reviews of Porter's career. Additionally, a music video was produced for one of the tracks.
It was produced by Marty Stuart for the Anti- label.
During the summer of 2007, Wagoner toured to promote the album, including a late-July appearance on Late Show with David Letterman.
Moreover, at a sold-out concert at Madison Square Garden in NYC, Wagoner opened for the rock group The White Stripe.
After the concert, he declared:
"The young people I met backstage, some of them were 20 years old. They wanted to get my autograph and tell me they really liked me."
Wagoner added:
"If only they knew how that made me feel— like a new breath of fresh air."
On June 25, 2019, The NY Times Magazine listed Wagoner among the artists whose material was destroyed in the 2008 Universal fire.
Dolly Parton
Wagoner helped launch the career of American singer Dolly Parton after the singer replaced Norma Jean in the show's cast in 1967.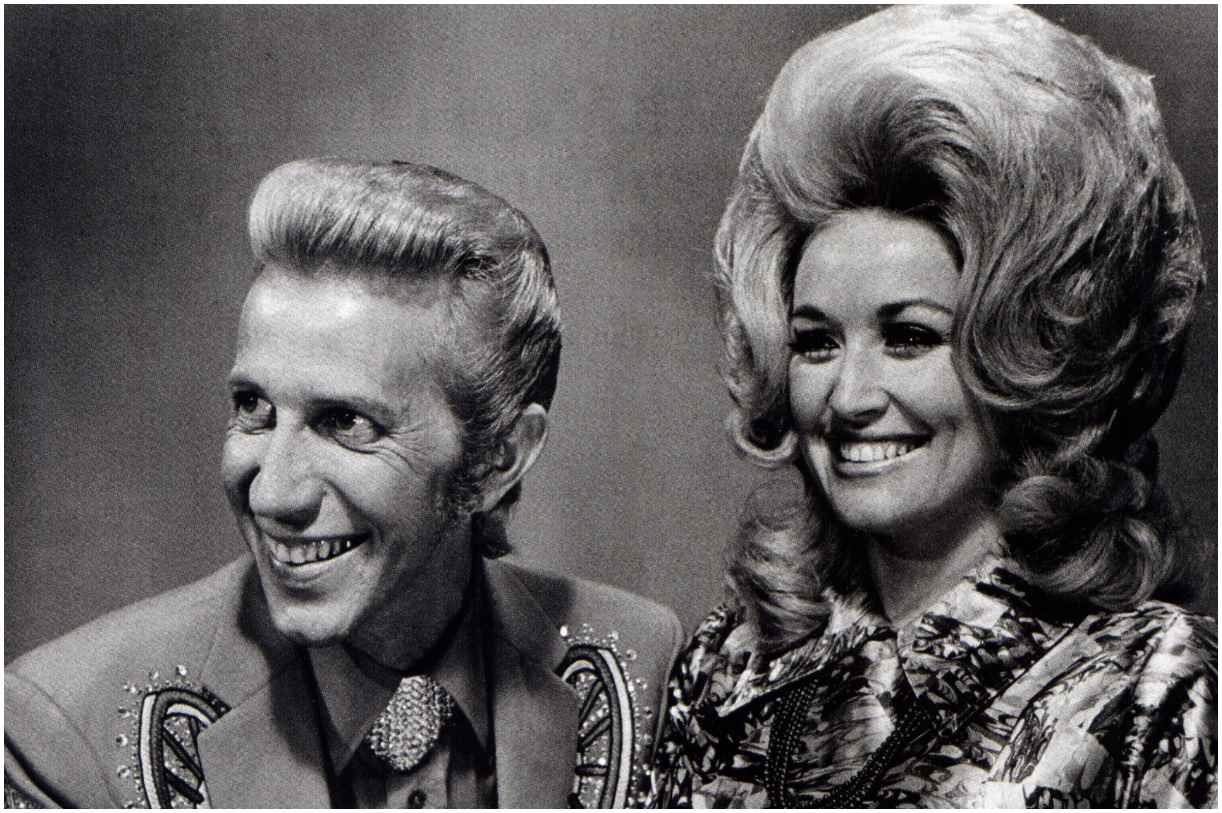 Dolly began recording duets with Porter, including one #1, "Please Don't Stop Loving Me" (1974) and 14 Top Ten hits.
On February 19, 1974, after more than 7 years together, Parton ended her long-standing partnership with Porter.
During an interview, Parton said:
"I was trying to get away on my own because I had promised to stay with Porter's show for five years. I had been there for seven."
She also revealed that things were often tense between them. The singer explained:
"I don't mean this in a bad way … but he was very much a male chauvinist pig."
Porter sued her for $3 million in assets, however, the two settled out of court in 1980.
Later, Wagoner said they were always friendly. Porter added:
"But it's a fact that when you're involved with attorneys and companies that have them on retainer, it makes a different story."
In 2007, Dolly declared:
"We got to be very close again. We had our big separation when we first left (each other), and there were a few years that went by, but I always loved Wagoner, and he always loved me."
Dolly went on to say:
"As a matter of fact, I was with Porter when he died. I was with his children and him, a few hours before he passed."
Wife
In 1943, Wagoner married Velma Johnson. They divorced in less than a year.
In 1946, Porter Wagoner married his second wife, Ruth Olive Williams.
The couple divorced in 1986.
Children
Wagoner has three children with his second wife. His children include daughters Denise and Debra, and his son Richard.
Death & Cause Of Death
On July 14, 2006, Wagoner underwent surgery for an abdominal aneurysm.
On October 15, 2007, Porter was admitted to a Nashville area hospital and placed in intensive care in critical condition.
Parton went to Nashville hospital to visit him. The American singer described Wagoner as very weak, but said Porter "had his wits and joked around."
Wagoner died from lung cancer on October 28, 2007, in Nashville, Tennessee, USA.
Note – lung cancer is the leading cause of cancer death, regardless of ethnicity or gender. An estimated 230,000 Americans are diagnosed with lung cancer per year.
His funeral was held on November 1, 2007, at the Grand Ole Opry House.
After his death, Parton performed a concert at her theme park Dollywood in Porter's memory.
Wagoner is buried at one of the largest cemeteries in Nashville – Woodlawn Memorial Park Cemetery.
READ MORE: Who is Jay Park dating now?
Quotes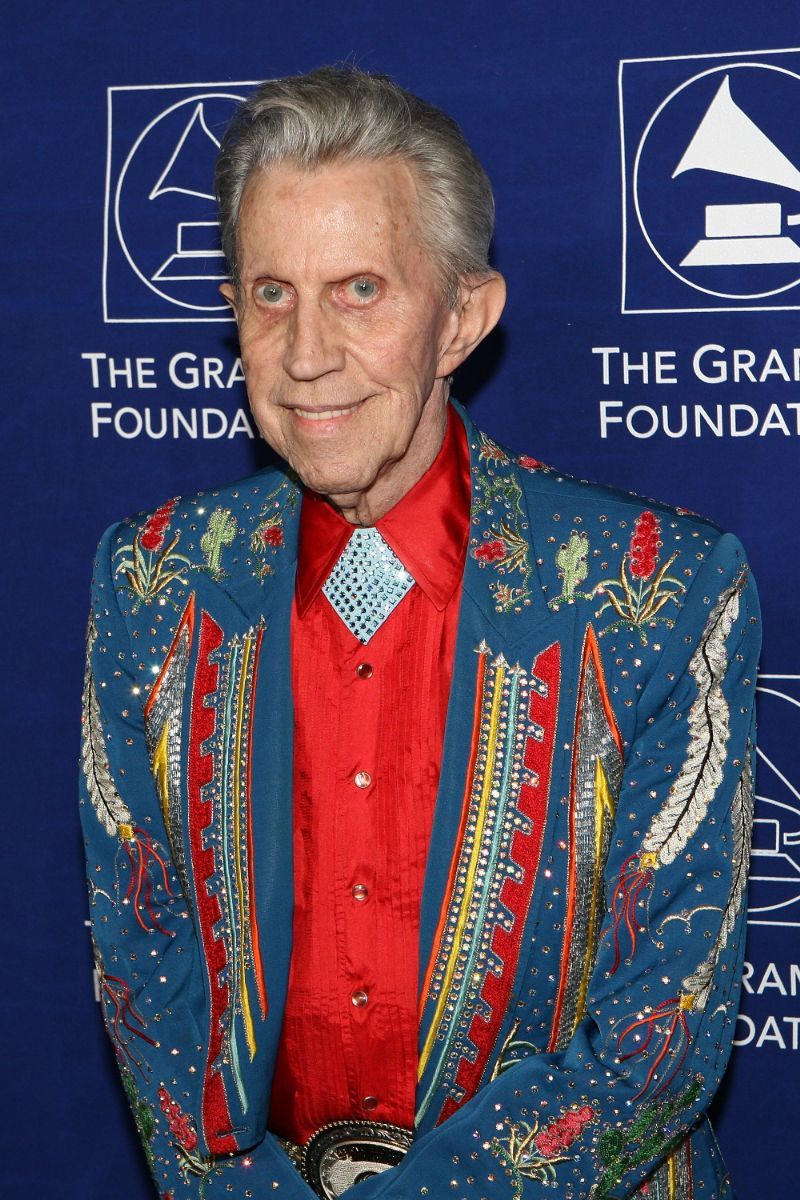 "Back when I joined in 1957, I don't know really how to explain it, it was just more authentic then."
"I believe there is a different kind of beauty, the beauty of being honest, of being yourself, of singing like you feel it."
"I've just always been a real country person."
READ MORE: Renée Fleming & Tim Jessell
Trivia
In 1982, Wagoner appeared in the Clint Eastwood film Honkytonk Man, a musical drama film that was set in the Great Depression.
On May 19, 2007, the singer was honored at the Grand Ole Opry for both his 80th birthday and his 50 years of membership.
Wagoner got his first guitar from his older brother, Glenn.
In 2009, English singer Lily Allen used clips of Porter and his show in the music video for her song, "Not Fair."
In 2002, he was elected to the Country Music Hall of Fame.
In 2004, the singer made a guest appearance on the HBO comedy series Da Ali G Show.
Wagoner Boulevard in his native West Plains, Missouri, is named in his honor.
READ MORE: Dan Avidan Net Worth
Porter Wagoner – Net Worth
Wagoner earned most of his wealth from selling copies of his albums, including – I'll Keep on Lovin' You, The Cold Hard Facts of Life, and more.
During his musical career, he placed 81 songs on the country music chart, 19 of which are duets with Dolly Parton.
His greatest hits include – Green Green Grass of Home, Misery Loves Company, Skid Row Joe, Company's Comin', A Satisfied Mind, and Carroll County Accident.
In addition, Porter earned some money from his show, which remained on the air for 21 years, airing in around 200 markets. His show was viewed by more than 3.5 million viewers.
Therefore, at the time of his death, Porter Wagoner had an estimated net worth of about $11 million.
READ THIS NEXT: Dolores O'Riordan Death
References

https://www.latimes.com/archives/la-xpm-2007-oct-29-me-wagoner29-story
https://www.cbc.ca/news/entertainment/country-superstar-porter-wagoner-dies
https://www.bmi.com/news/entry/country_music_hall_of_famer_porter_wagoner