Nicole Byer is an American writer, comedian, television show host, and actress, who is best known as the host of the Netflix reality bake-off show "Nailed It!"
Byer has appeared in Netflix's "Tuca & Bertie" and sketch series "Ladylike."
Biography
Nicole was born on August 29, 1986, in New Jersey, USA.
She graduated from Middletown High School South in 2004. After high school, Nicole moved to NYC. There, she started to work as a waitress as well as attended classes at Upright Citizens Brigade.
During an interview, Byer recalled:
"The first scripted thing I ever performed in was a comedy in high school, a Christopher Durang scene."
Nicole went on to say:
"After high school, I went to a drama school and I decided that I was a serious actor."
Later, Nicole moved to LA, California.
She graduated from the American Musical and Dramatic Academy Certificate Program in Professional Performance.
Are You the One?
In 2014, Byer hosted the first season of "Are You the One?" – an American reality television series on MTV. Season one premiered on January 21, 2014. It was filmed in Hawaii.
Young & Hungry
Nicole played Lizette in season 5, episode 7 of the Freeform series Young & Hungry, a sitcom that was created by David Holden. On March 15, 2018, Young & Hungry has officially announced that the 5th season would be the last.
Nailed It!
As of March 2018, Jacques Torres and Byer serve as head judges on the show "Nailed It!" The show follows 3 amateur bakers who compete on the 30 minutes show. The amateur bakers present their time-strapped creations to win a prize of $10,000.
She said about Nailed It!:
"It's an inclusive baking show for people who don't know how to bake and are baking. We exist to let people know it's OK to not be amazing."
Byer later added: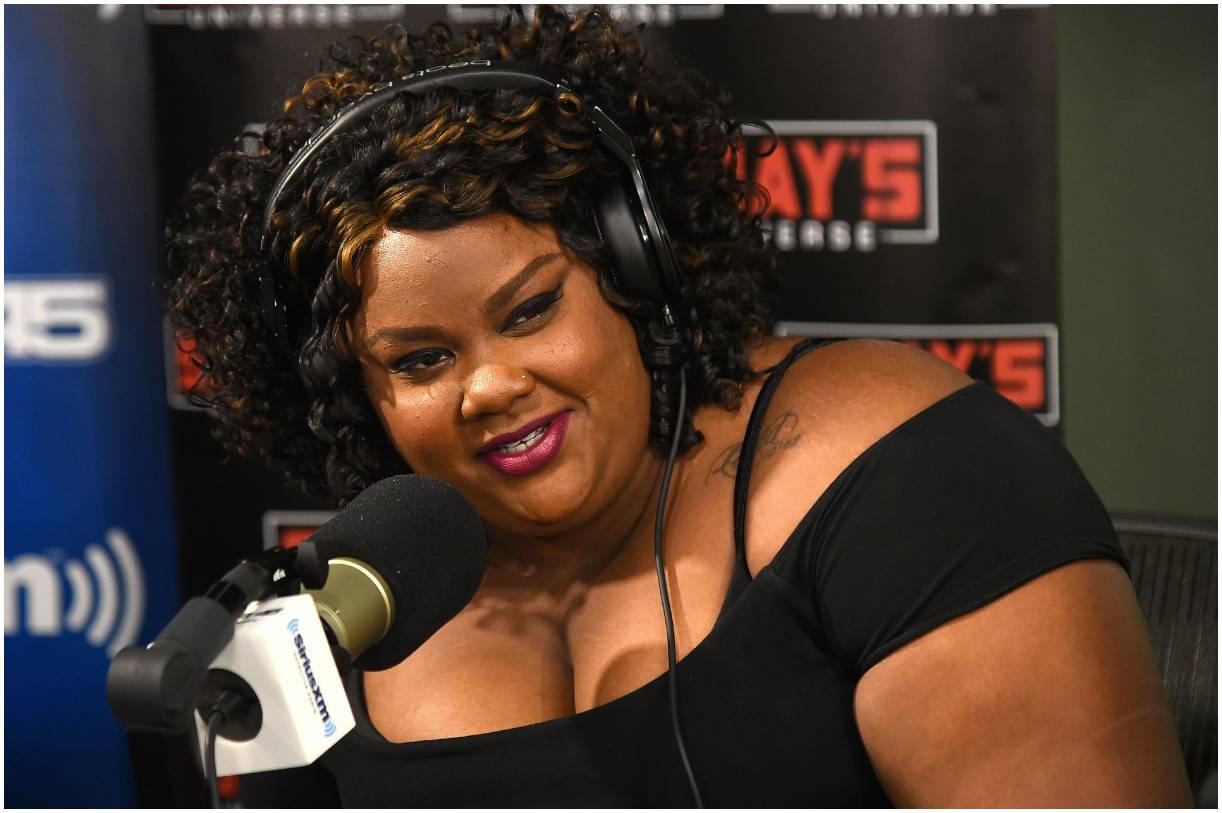 "You have to make these things on the show and it's fun."
She said about her favorite contestant to Vulture:
"I like Amanda. She's the one who did the wild pirate doughnut in the first season."
Nicole continued:
"Sal, he was the shark-cake one. He was very funny. He gave up very easily."
A second season of the TV show was released on June 29, 2018. The third season of Nailed It! was released on May 17, 2019.
In 2019, Byer has made guest appearances in Brooklyn Nine-Nine and The Good Place.
Podcast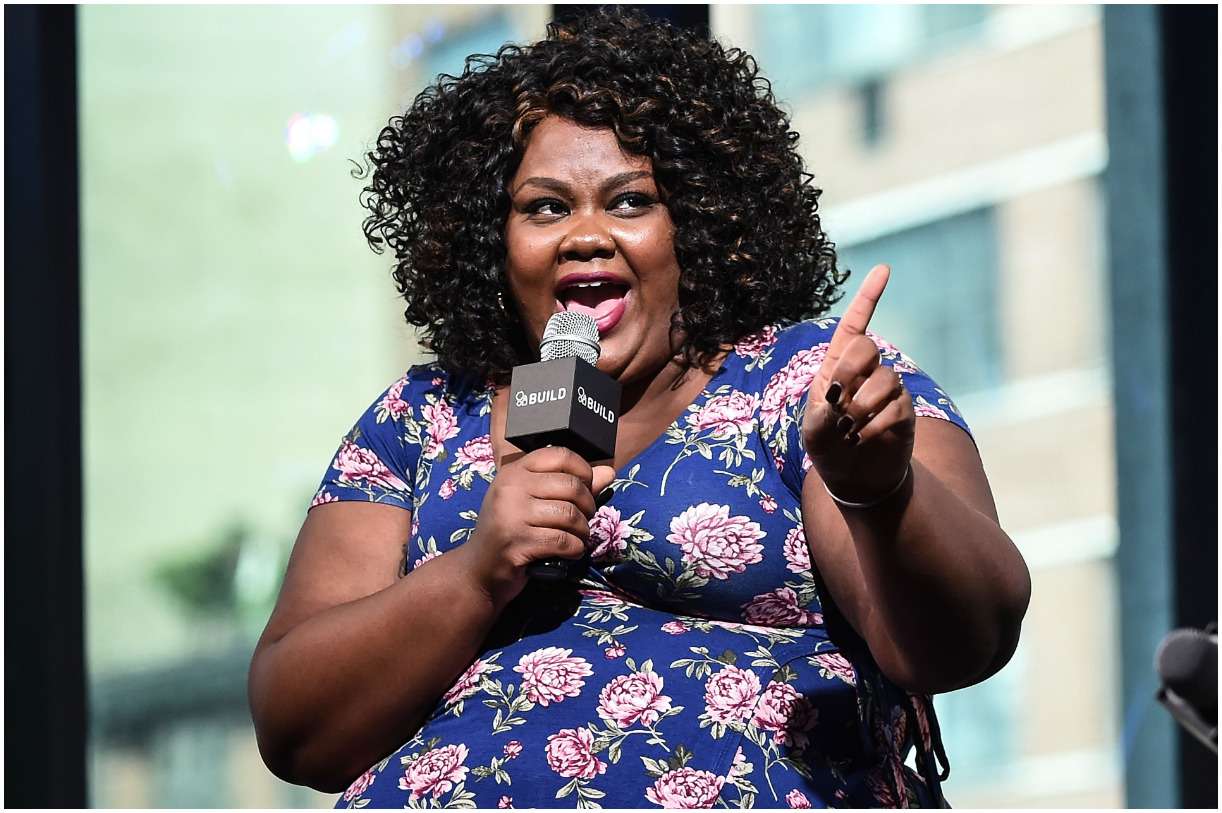 Nicole hosts a podcast called "Why Won't You Date Me" since 2017.
Book
In 2020, she will release her first book, titled – "#VERYFAT #VERYBRAVE: The Fat Girl's Guide to Being #Brave and Not a Dejected, Melancholy, Down-in-the-Dumps Weeping Fat Girl in a Bikini."
Husband/Boyfriend
There are no reports regarding Nicole Byer's love life. She once tweeted:
"I want a boyfriend so I can start all sentences with 'my boyfriend' even if I'm not talking about my boyfriend."
She joked on one of her Instagram posts:
"Hanging with the boyfriend."
She doesn't identify herself as straight. In her words:
"I don't identify as straight. You know Samantha Jones from Sex and the City? She once said she was try-sexual, so she'd try anything once."
Nicole added:
"That's me. I identify as a person who just loves."
Tattoo
Nicole has several tattoos.
Height
Byer is 5′ 7″ (1.7 m) tall.
Quotes
"Comedy can do so much more than make you laugh, but for me, personally, I'm in it for the laughs and the chuckles."
"I have a lot of things I want to share with the world, and I really like what I do."
"I had a man hug me when I was on stage in New York."
"Honestly, the way people are so proud they know what day of the week it is, is truly sick."
"Men in relationships LOVE me. It's very fun."
"I take inspiration from all queens, especially those who do comedy."
"It took six months for me to make some fat jokes work."
"When I do anything, I try to be very truthful."
"I just woke up like three years ago and said to myself, Just wear a tank top. Wear a tube top. It's fine."
"Just because I'm a little black girl doesn't mean that I'm going to sound the type of way you think I'm going to sound."
Trivia
Nicole appeared as a guest judge on the 3rd season of RuPaul's Drag Race: All Stars. Another celebrity who appeared on the third season of the show is Trixie Mattel.
She was asked by Eater about her favorite food combination:
"I like sweet-and-salty things. I don't eat this very much anymore, but when I was little I would like to eat ham and pound cake."
Nicole has described Mo'Nique, Tina Turner, and Whoopi Goldberg, as her early inspirations.
She first realized to be funny during childhood. She said to NowToronto:
"My grandmother is from Barbados, so she says a lot of things that other people don't say."
Byer went on to say:
"When I would say funny things she'd say, 'Oh, you tickle me.'"
Nicole has guest-starred in Bob's Burgers, Transparent, and BoJack Horseman.
In 2018, Byer appeared in a Smirnoff ad campaign with Ted Danson.
Byer earned most of her wealth from her comedy shows. She has appeared in the Upright Citizens Brigade, Girl Code, and Party Over Here. However, Nailed It! is her most lucrative project. Therefore, Nicole Byer has an estimated net worth of $0.5 million. In 2020, her net worth is expected to increase significantly with the release of her book.
Featured image source – © Guliver / Getty Images.
READ THIS NEXT