Tua Tagovailoa is an American football player and is the current QB for the Miami Dolphins.
He signed his first pro football deal with the Dolphins after being drafted in 2020.
He also received a huge signing on fee and has secured various brand endorsements in the time since joining the NFL, which has further contributed to his net worth.
The Origin Story
Tua's full name is Tuanigamanuolepola Tagovailoa, and he was born in Eva Beach, Hawaii, on March 2nd, 1998.
After enjoying his childhood in Hawaii, Tua moved to Saint Louis, where he graduated from school early.
He then spent some years in Alabama with his family, which is where he really caught the eye and made an impressive name for himself in college football.
Although he is naturally right-handed, he learned to throw the ball with his left hand, and in the NFL 21-22 season, he was the only left-handed QB in the league.
Tua comes from a sporting family, and his younger brother Taulia is a college QB for the Maryland Terrapins, while his cousins are also involved in football.
Away from the field, Tua is very close to his family and is proud of his Hawaiian roots.
He is also a practicing Christian.
READ MORE: Keegan Bradley Net Worth
Tua Tagovailoa – Net Worth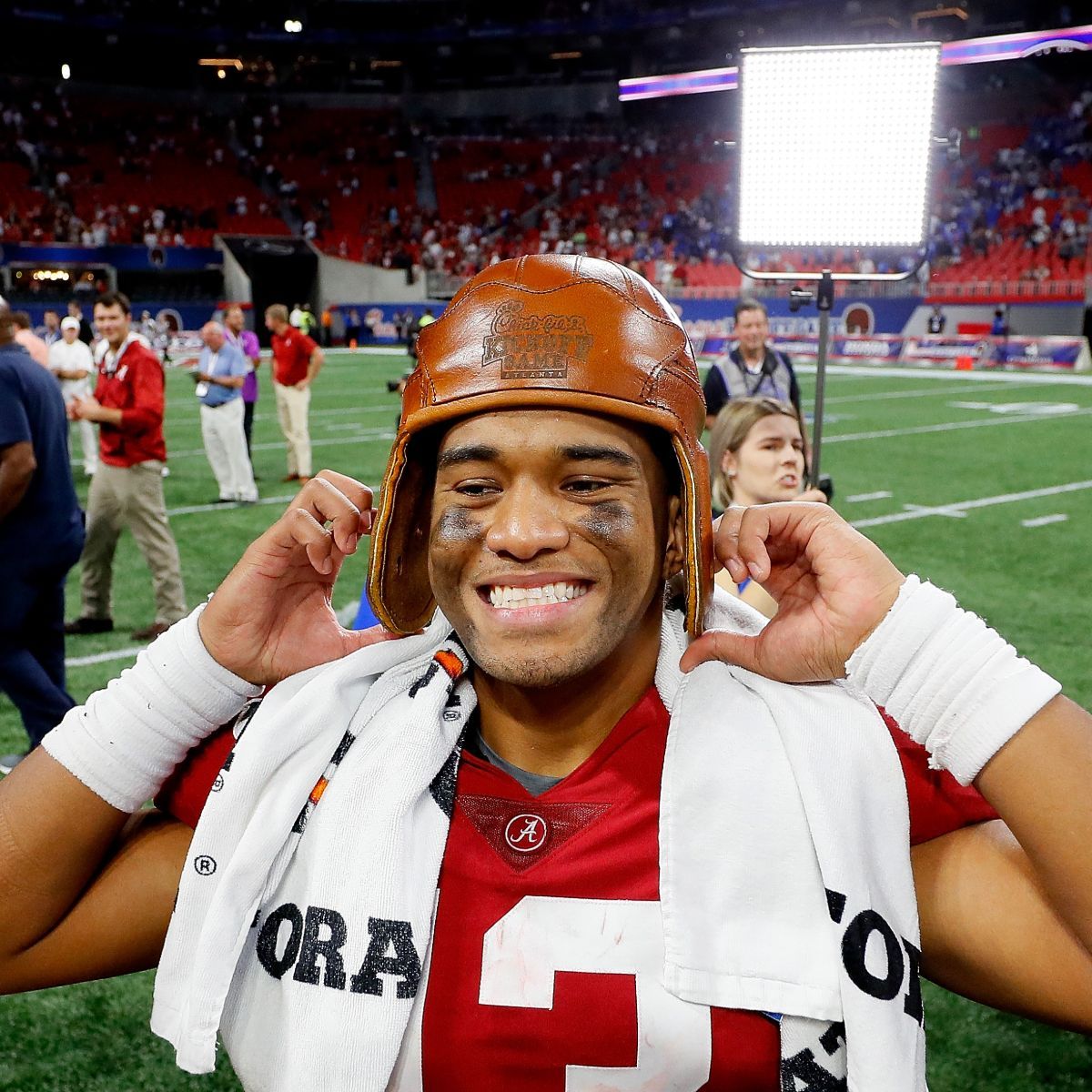 As quarterback for the Miami Dolphins, Tagovailoa makes most of his money from his contract and performance-related bonuses.
He played college football at Alabama University before being picked 5th in the 2020 NFL draft by the Miami Dolphins.
In 2020, Tua signed his contract with the Dolphins, worth a total of $30.3 million.
He also received a signing bonus of $19 million when the contract was agreed.
This is a considerable salary for a rookie fresh out of college and is something that Tua has embraced with both hands.
His contract with the Dolphins ensures Tua earns a minimum of $7.5 million every year until his contract expires in 2024/25.
As with many other NFL players' salaries, the details of Tua's contract are laid out for all to see.
And as is standard for all first-timers, Tua got a four-year all guaranteed deal (with an option of a fifth year).
His salary ranks him at number 27 among other NFL quarterbacks, and he's some way short of the $45 million annual salary of Patrick Mahomes and the $43 million guaranteed annual income of Josh Allen.
But for a newly established QB in the NFL, his starting salary is lucrative and is a reflection of how highly valued he is by the Dolphins.
Soon after signing on the dotted line with the Dolphins, Tua invested in real estate in Davie, Florida, spending a cool $1.65 million on his new 4,376 square ft home.
As well as being a lavish purchase, Tua's property is conveniently located just fifteen minutes from the Dolphins' training center, which indicates that he's hopeful that his four-year deal goes to plan.
His huge home in Davie is in an exclusive guard-gated community and has 5 bedrooms, 4.5 bathrooms, and is set across two stories.
In fairness, it's hard to begrudge Tua this indulgence, and real estate is typically a solid investment.
In addition to investing in property, Tua splashed out on new vehicles after signing his huge contract with the Dolphins.
For instance, on Mother's Day in 2020, Tua treated his parents to a brand-new Cadillac Escalade for $80,000.
This is in addition to the two cars that he owns himself – a BMW and a Ford Flex that cost him $40,000.
It's fair to say that since landing his deal with the Dolphins, Tua has been quick to enhance his new lifestyle and decided to treat himself to the best of the best!
Given his personality, he has also ensured that his family can benefit from his bumper contract, and he has spared no expense in treating his loved ones to various luxuries.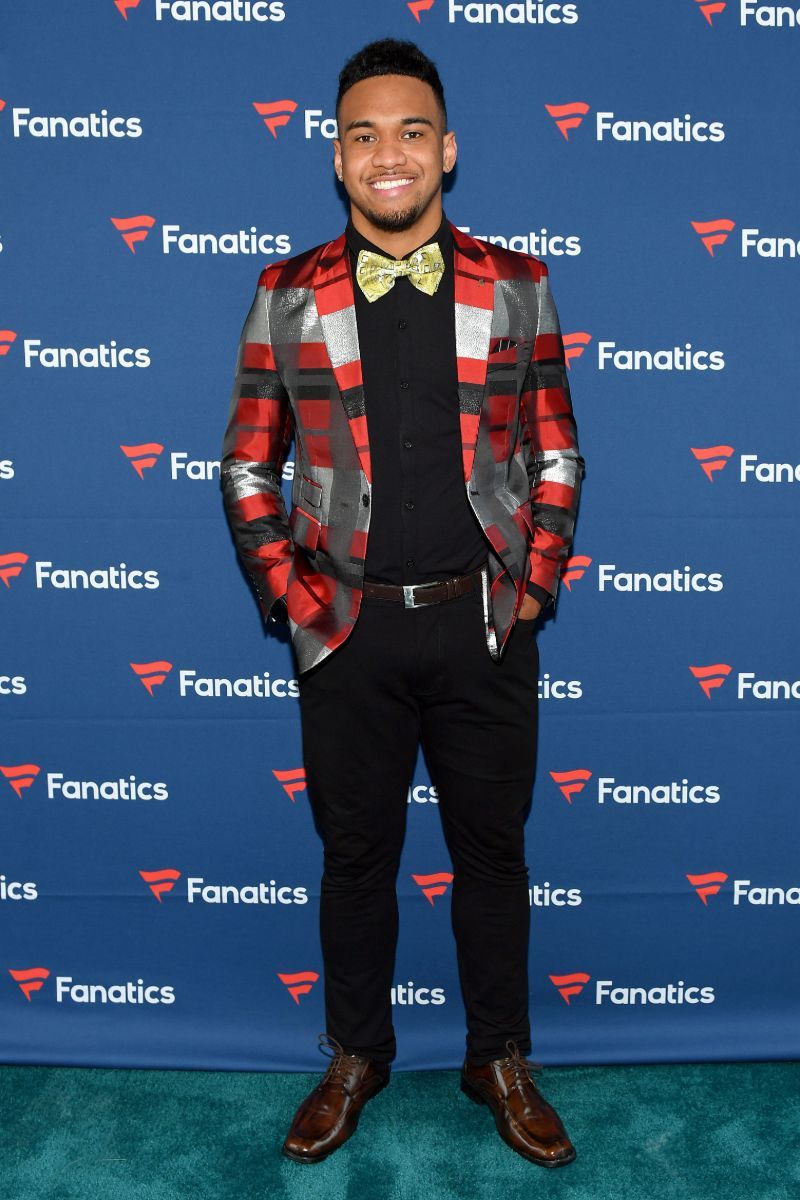 Tua has also landed some huge endorsement deals since signing with the Dolphins, which further contribute to his impressive net worth.
Within a week of signing his contract, Tua signed with Adidas and became the latest NFL athlete to sign terms with the sportswear giant.
At the same time, Tua announced his deal with Bose and Muscle Milk.
He shot a commercial in 2020 for Muscle Milk and is one of the biggest names to endorse the brand.
The fourth endorsement that Tua agreed was with Wingstop, rounding off a hugely productive week for the quarterback.
As his star continues to rise in the NFL, it's likely that Tua will claim several more brand endorsements in the near future, which will undoubtedly bolster his earnings even further.
So, thanks to his $30 million contract with the Miami Dolphins and the brand endorsements that he secured so soon after joining the NFL, QB Tua Tagovailoa has an estimated net worth of $20 million.
READ THIS NEXT: Who is Mario Barrios?