Yung Bleu is an American rapper who has signed with various record labels and collaborated on projects with the likes of Drake and Chris Brown.
In 2020, Drake remixed Yung Bleu's track You're Mines Still, which climbed to number 18 on the Billboard Top 100.
He has an impressive discography and released his debut album in 2021 entitled Moon Boy with Empire, which performed well on several charts.
The Origin Story
Yung Bleu's real name is Jeremy Biddle, and he was born on April 4, 1994, in Mobile, Alabama.
He started rapping at the age of just eleven when he was inspired to create lyrics after watching his brother perform with local rappers.
By 2013, Jeremy began releasing mixtapes, which were initially super popular in and around his home in Mobile.
It was from these releases that he was talent-spotted by Colombia Records, which led him to sign his first professional music deal.
The musician also goes by the name of Bleu Vandross, which is his Instagram handle, as a mark of respect for Luther Vandross, one of the musicians that inspired him to get into music in the first place.
He has more than one million followers on Instagram, and he regularly posts stories and updates about his life in the music business.
Outside of the music industry, Biddle has done a good job of keeping his private and family life to himself, as not a great deal is known about his dating life or previous relationships.
READ MORE: Tory Lanez Net Worth
Yung Bleu – Net Worth
Yung Bleu has acquired most of his wealth as a result of his career as a musician.
He began making music as an independent artist back in 2013, and he became popular with his audience in the deep south, thanks to his base in Alabama.
But it wasn't long until he developed a nationwide reputation for his talent, and he utilized YouTube as a way of building his impressive profile with his audience.
He got his big break in the music industry when he was approached by Bad Azz Music Syndicate and subsequently signed a deal with Colombia Records.
This saw him collaborate with fellow musician Boosie Badazz on various tracks as he was starting to make a name for himself in the industry.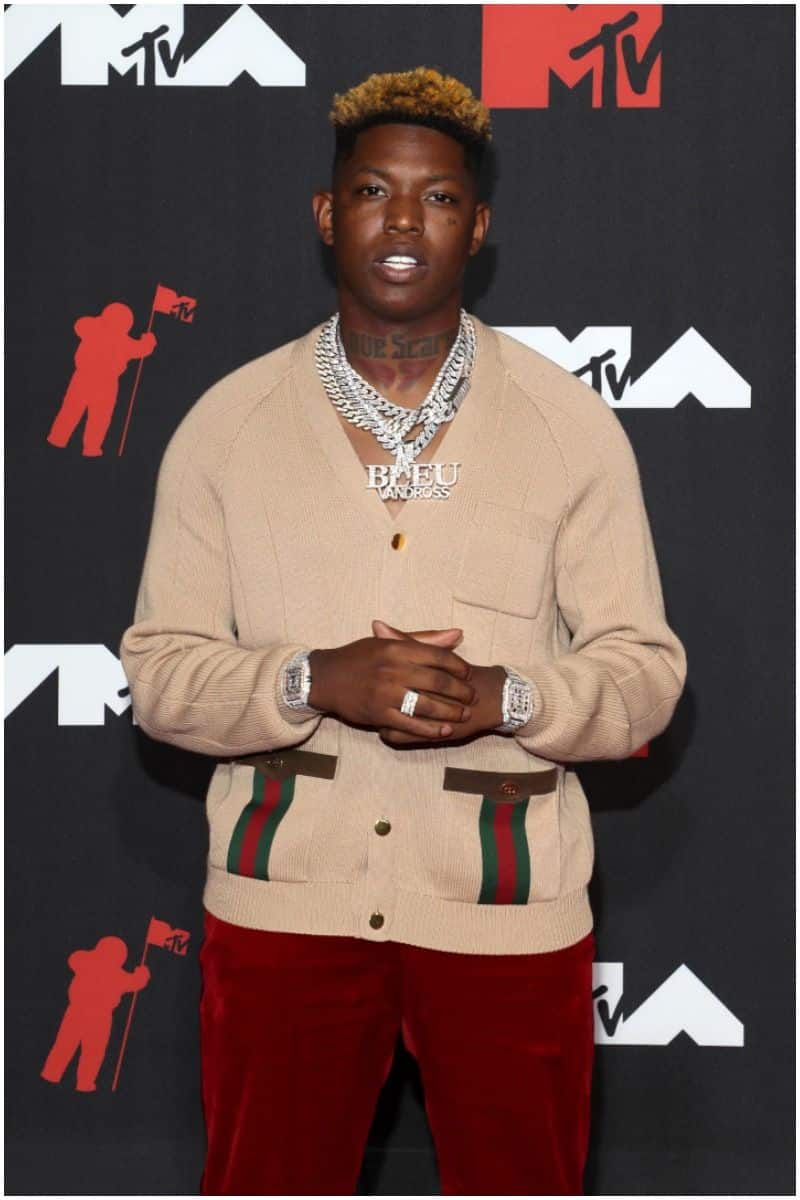 He and Boosie developed a great professional and personal relationship, and Yung Bleu publicly admits to the closeness of their relationship.
Jeremy has spoken openly about his relationship with Boosie, and although he split from their initial contract, he still recognizes the impact that Boosie has had on his career and confirmed that they are still collaborating:
"We still in business together, and we're really like family. [What we have] is more than a contract […] a lot of people can't relate to that because it's strictly business between them, but me and Boosie, he's like my big bro."
Some of his most popular tracks from the early days of his career include Miss It and Ice on My Baby, which are available for his fans to download on streaming platforms as well as YouTube.
But undoubtedly, Jeremy's biggest success came when he collaborated with Drake in 2020 to release the song You're Mines Still.
On YouTube alone, the song has racked up more than 193 million views and is undoubtedly the artist's most popular track.
This release contributed significantly to the 959 million views that Biddle has on YouTube, which has contributed substantially to his net worth.
He has brought in more than $3 million in ad revenue as a result of his popularity on YouTube.
2020 was a good year for Yung Bleu for more than one reason, as he signed another music deal with Empire Distribution, as well as Dream Chasers Records.
These new deals enabled him to secure better deals for his music releases and ultimately led to the collaboration with Drake. The song peaked at number eighteen on the Billboard Hot 100 and really put Yung Bleu on the map.
The following year, Yung Bleu continued with his high-profile collaborations and launched various exciting projects that his fans loved. He performed alongside artists including Coi Leray, Chris Brown, and 2 Chainz, which led him to release his debut album Moon Boy, which dropped in July 2021.
And as has been the case with many of Yung Bleu's other releases, his debut album did really well and helped him become a mainstream musician.
He released his debut album with Empire, and it reached 12 in the US chart and six on the US Rap chart.
To this date, it represents the pinnacle of Yung Bleu's success as a musician.
Thanks to his initial successes as an independent artist and followed up by his various record deals, American rapper Yung Bleu has an estimated net worth of $2 million.
READ THIS NEXT: Who is Tobe Nwigwe?