Gianni Russo is an American actor best known for his role as Carlo Rizzi in The Godfather.
He is notorious for his lively stories about his affiliations with the mob and unfiltered observations, many of which he records in his 2019 memoir.
The Origin Story
Gianni Russo, born Louis Giovanni Russo, was born on December 12, 1943, in Manhattan, New York City.
Russo was raised in Staten Island and Little Italy, a neighborhood in Lower Manhattan. His father was a longshoreman and musician.
At the age of seven, Russo contracted polio and spent the following five years at the Bellvue Hospital for treatment.
According to his memoir, it was during his stay at the hospital that Russo says he killed his first man, who was a ward pedophile.
This event, however, remains unconfirmed.
Once his health improved, he started his first business at the age of twelve: selling ballpoint pens and erasers on Fifth Avenue.
The following year, Russo began traveling in mob circles. During this time, he befriended Frank Costello, an Italian-American mob boss who frequented Little Italy.
Costello enlisted Russo to be his errand boy.
His tasks included traveling the country to retrieve and deliver envelopes.
Despite his role as a gofer, Russo maintains that he never got involved in his employer's criminal schemes.
In an interview with The New York Times, Russo said, "All the guys I grew up with are dead or in jail."
Career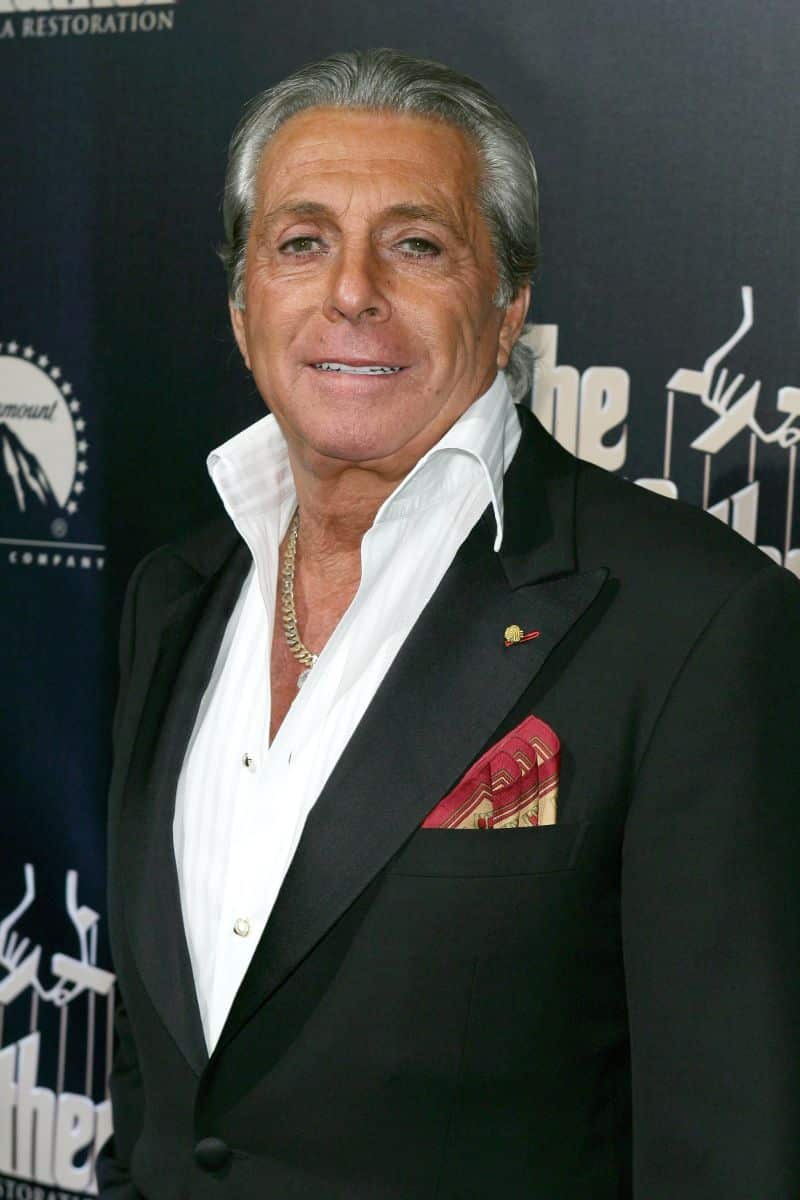 Russo has a reputation for playing tough guys, which comes as no surprise considering the events of his real life.
His first acting job was the role of Carlo Rizzi in the 1972 film The Godfather. Two years later, he reprised his role for the sequel The Godfather II.
In an interview with VLAD TV, Russo elaborated on how he snagged the role. He claimed it was his threatening actor Marlon Brando that secured his part in the film, saying, "[Brando] thought I was acting. But I meant it."
Since then, Russo has appeared in over forty-six films, including Seabiscuit, Goodnight, My Love, 3000 Miles to Graceland, Super Mario Bros, Any Given Sunday, Chances Are, Lepeke, Laserblast, Another You, and The Freshman, where he reunited with Marlon Brando.
In addition to his acting career, Russo is also a singer. In 2004, he released his debut album titled Reflections. The CD features nine songs and serves as an homage to legendary singers Frank Sinatra and Dean Martin, who he says had a significant influence on his professional and personal life.
Unfortunately, Russo and Sinatra had a falling out ahead of the filming of The Godfather.
In an interview with Valuetainment, Russo said Sinatra did not want him involved in the film. Russo said, "[Sinatra] had a bad drunk temper."
He released his second album in June 2010.
Book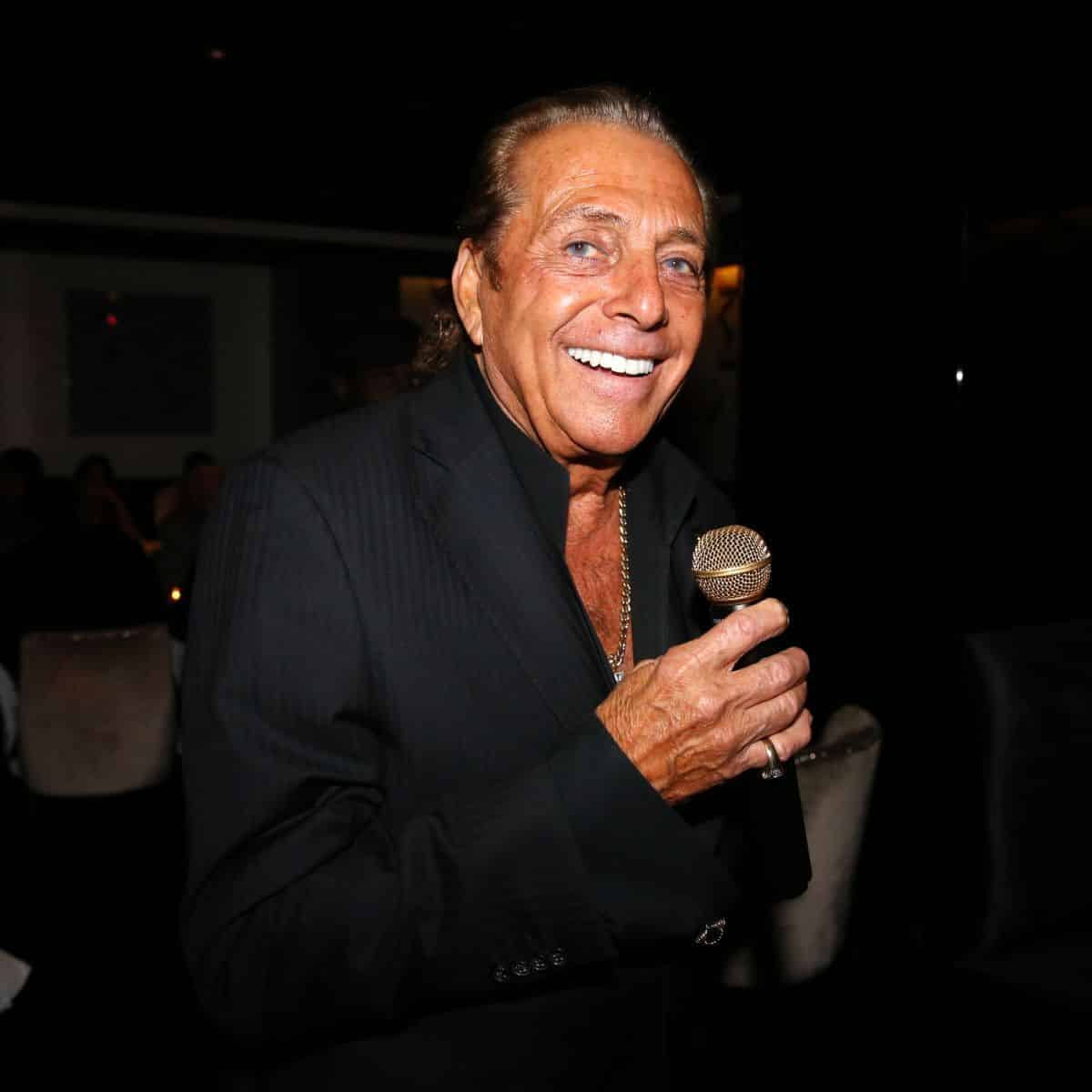 In 2019, Russo published his first book: a memoir titled Hollywood Godfather: My Life in the Movies and the Mob.
In it, Russo depicts a colorful life marked by thrilling events and scandalous claims, some of which include actresses Marilyn Monroe and Liza Minelli, as well as the assassination of John F. Kennedy.
In the Valuetainment interview, Russo reveals the sexual relations he had with Marilyn when he was freshly sixteen; at the time, she was in her early thirties.
Many readers have expressed their frustrations with the book, as it is often difficult to determine whether Russo is a reliable narrator or simply telling fictional stories for the sake of dramatic effect.
However, regardless of his credibility, the memoir is undeniably entertaining. The book cover features a blurb from well-known actor Robert De Niro, calling it a "worthy read."
Producer Brett Ratner is adapting Russo's book into a feature film with a screenplay written by George Gallo.
Apart from the entertainment industry, Russo also owned a restaurant in Las Vegas named Ginni Russo's State Street, which was located on the Las Vegas Strip; however, it closed down in 1988.
He also owns a wine brand called Gianni Russo Wines, which he launched in 2009.
READ MORE: Henry Winkler Net Worth
Personal Life
Russo has certainly led an exciting life. In 1988, at his Las Vegas nightclub, Gianni Russo's State Street, Russo killed a man who was harassing a female patron.
When Russo tried to intervene on the woman's behalf, the man stabbed him in the stomach with a shard of glass.
As a form of defense, Russo pulled out his handgun and shot the offending man, a 30-year-old Cuban national, twice in the head.
The act was ruled as a justifiable homicide and, as a result, Russo was not charged.
However, that did not mean Russo was in the clear.
He claimed the victim's family hired a hitman. Then, to protect himself, he fled to Miami and remained there for several years.
Gianni Russo has never been married; however, he enjoys regaling listeners with stories of the women he has been romantically involved with.
He dated American singer Dionne Warwick for more than a decade.
In his memoir, the actor also claims to have had relations with Liza Minelli and Marilyn Monroe.
Gianni Russo – Net Worth
Gianni Russo's net worth is estimated at $5 million.
His earnings can be attributed to his illustrious acting career, various business ventures, and his memoir.
READ THIS NEXT: Who is Cirroc Lofton?