Alanis Morissette is a Canadian-American singer, actress, record producer, and songwriter, who released one of the best-selling albums of all time, "Jagged Little Pill."
Biography
She was born on June 1, 1974, in Ottawa, Ontario, Canada, as Alanis Nadine Morissette.
Morissette has a twin brother, Wade, and an older brother, Chad.
Alanis began studying piano, jazz dance, and ballet at age six.
Debut Album
In 1991, Morissette released her debut album, Alanis, via MCA Records Canada.
Jagged Little Pill
On June 13, 1995, "Jagged Little Pill" was released by Madonna's Maverick Records. She co-wrote the album solely with Glen Ballard, who also produced the album.
The album was nominated for nine Grammy Awards. JLP has sold more than 33 million copies. In 2000, "Jagged Little Pill" was voted number 51 in Colin Larkin's All-Time Top 1000 Albums.
In 1998, Alanis released her fourth album, "Supposed Former Infatuation Junkie."
In 1999, Morissette released a live acoustic album called "Alanis Unplugged." It was recorded during her MTV Unplugged appearance.
In 2000, she was a guest star in one episode of "Sex and the City."
In 2002, she released her 5th studio album, "Under Rug Swept."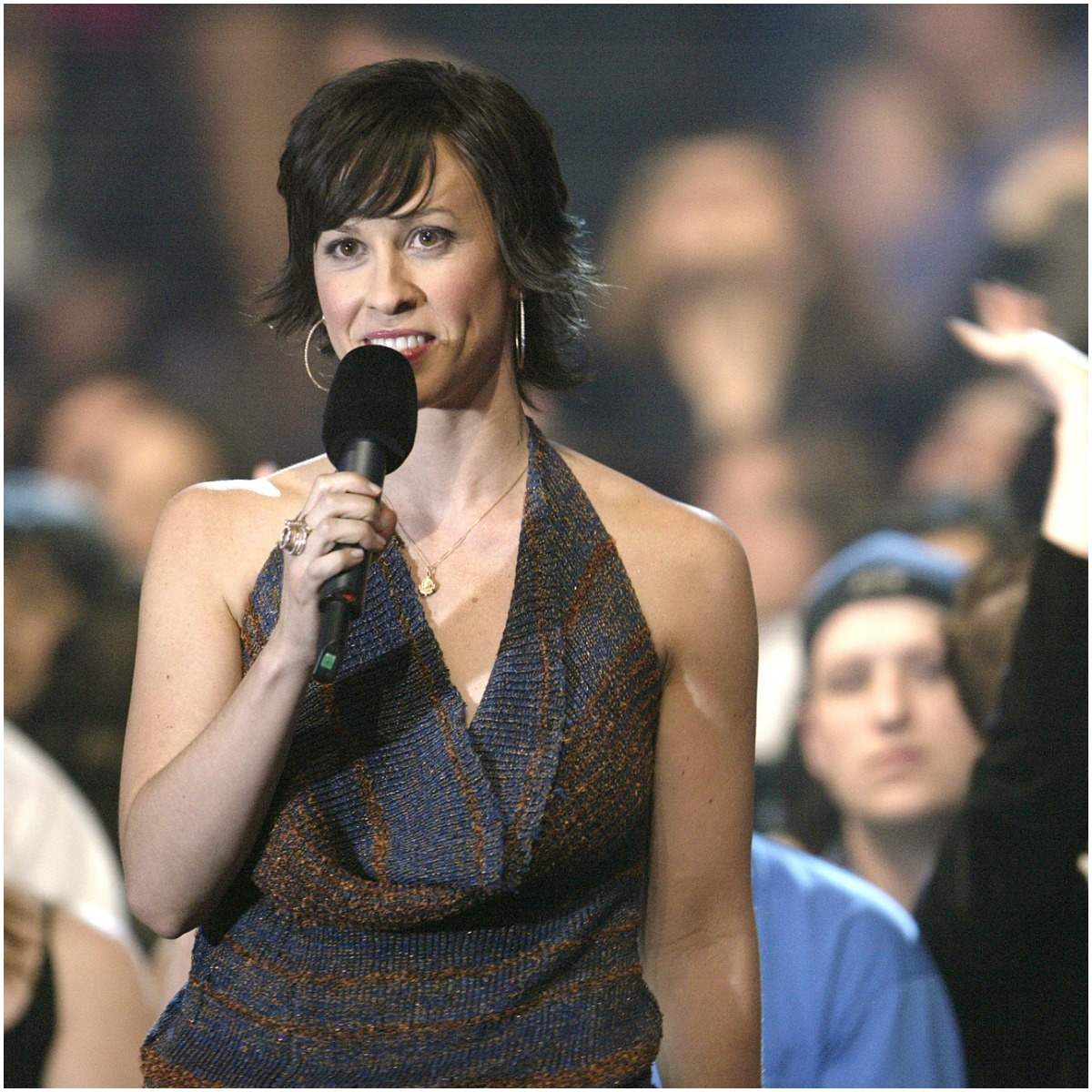 In July 2003, she embarked on a European tour.
She became a U.S. citizen on February 11, 2005. "I will never renounce my Canadian citizenship," Alanis said. "I consider myself a Canadian-American."
In 2006, Alanis received a Golden Globe nomination for "Wunderkind," a song she wrote for the film "The Chronicles of Narnia: The Lion, the Witch, and the Wardrobe."
Marathon
In 2009, Morissette ran a marathon promoting awareness for the National Eating Disorders Association. "I think there is no better way to invite a human being to view their body differently than by inviting them to be an athlete, by revering one's body as an instrument rather than just an ornament," Alanis said in an interview.
"It's been an incredible journey—one that has uplifted and anchored me, and filled me with great empowerment and buoyancy."
From 2009 to 2010, Morissette performed as Dr. Audra Kitson in eight episodes of the television series "Weeds."
On August 22, 2012, she released "Havoc and Bright Lights." It sold over 33,000 copies in its first week of release. The album was produced by Joe Chiccarelli and Guy Sigsworth.
In 2017, Alanis portrayed Sandy Stork in the TV series "Top Wing."
On July 31, 2020, Alanis released her ninth album, "Such Pretty Forks in the Road." It debuted at #16 on the US Billboard 200 chart.
In November 2020, she released her official cover of the John Lennon and Yoko Ono holiday classic Happy Xmas (War is Over). "It is an honor to cover this heartwarming song," the singer confessed.
Husband
On May 22, 2010, Alanis Morissette married hip hop artist and rapper Mario "Souleye" Treadway.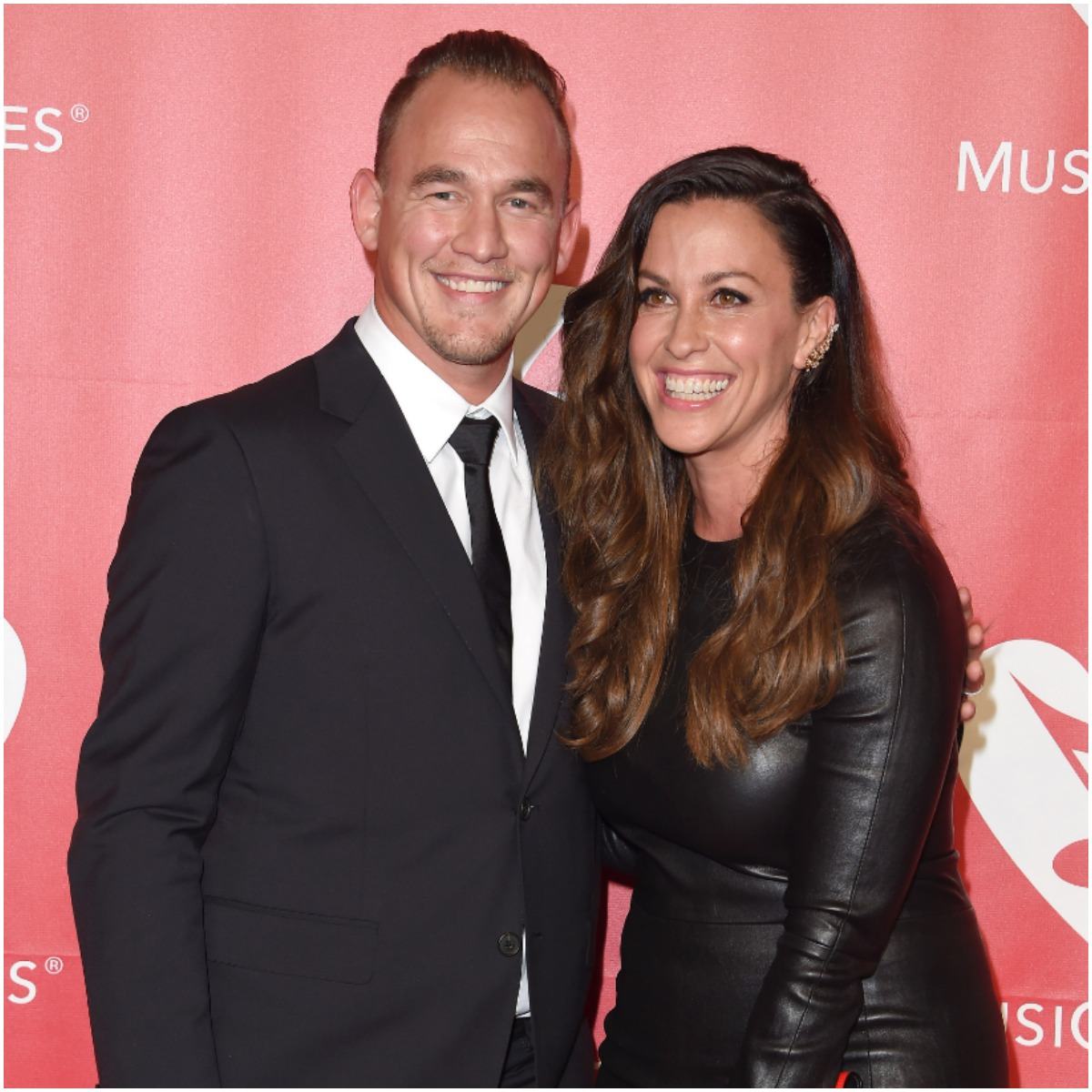 They began dating in 2009 after meeting at a meditation gathering in California. Alanis and Souleye released "Snow Angel" in 2017. Mario also opened Alanis' 2012 "Guardian Angel" tour.
Morissette was previously engaged to Canadian actor Ryan Reynolds from 2004 to 2006. Morissette and Reynolds reportedly met at Drew Barrymore's birthday party in 2002.
She used their break as inspiration for her Flavors of Entanglement album in 2007.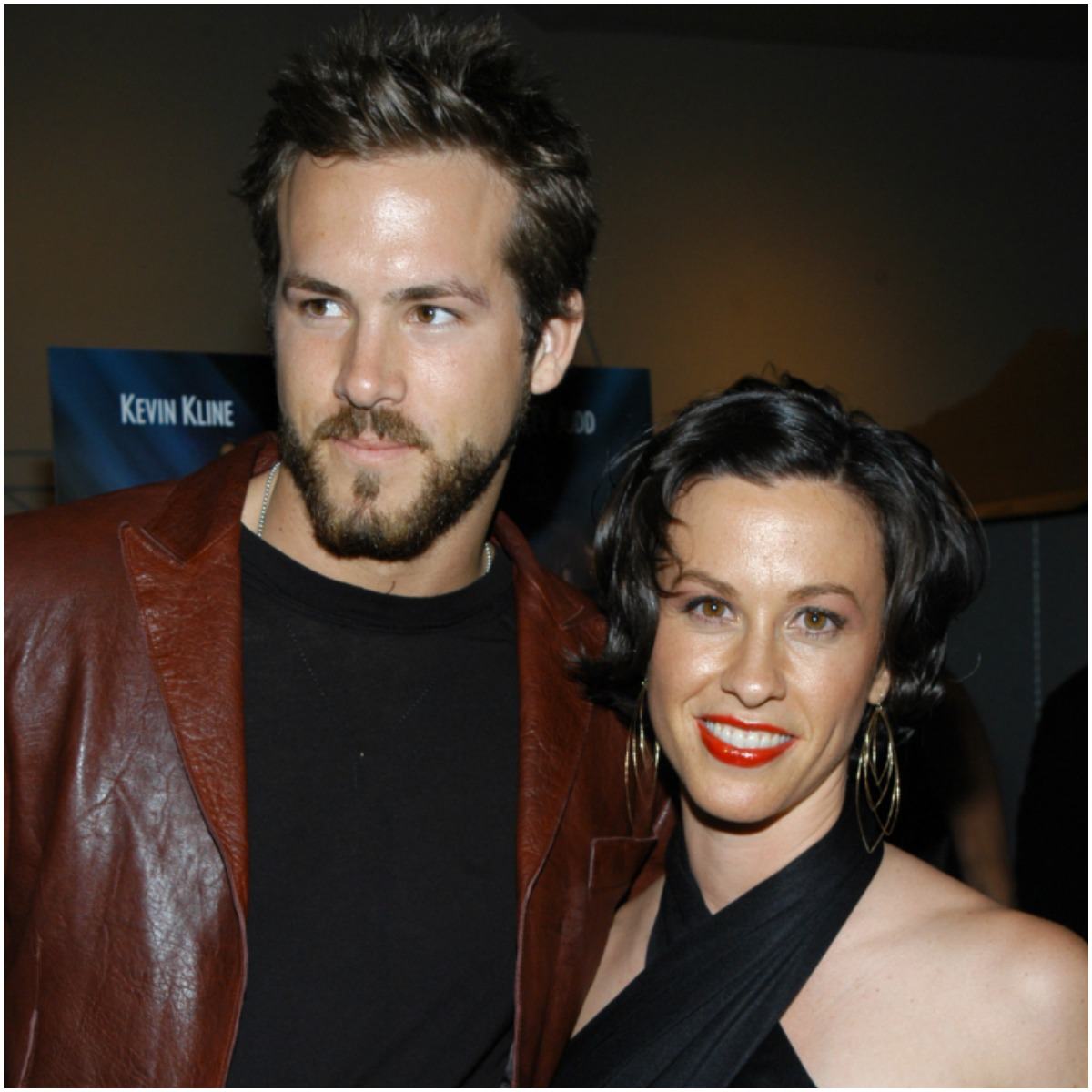 In the early 90s, Alanis dated actor Dave Coulier.
READ MORE: Who is Lee Roy Parnell's wife?
Children
Morissette has three children with Treadway, son Ever Imre (b. on December 25, 2010), daughter Onyx Solace (b. on June 23, 2016), and son Winter Mercy (b. on August 8, 2019).
"I always wanted to have three kids, and then I've had some challenges and some miscarriages so I just didn't think it was possible," Alanis told Self in 2019.
Morissette also said she's 'unschooling' her children. "Unschooling, for me, is child-led education," she explained.
Height
5′ 4″ (1.63 m)
Quotes
"I'm doing it because I choose it. And if it's not working, I can make a change."
"Trauma happens in relationships, so it can only be healed in relationships."
"Peace of mind for five minutes, that's what I crave."
READ MORE: Logan Henderson Net Worth
Alanis Morissette – Net Worth
Morissette earned most of her wealth from selling copies of her albums (Such Pretty Forks in the Road, Havoc and Bright Lights, Flavors of Entanglement, So-Called Chaos, Under Rug Swept, Supposed Former Infatuation Junkie, Jagged Little Pill, Now Is the Time, and Alanis).
Alanis has sold over 75 million albums worldwide. "I love music and I don't care how many units I sell," she said.
Her business manager Jonathan Schwartz stole about $5 million from her. He worked for Morissette from 2009 to 2016.
In 2017, she sold her seven-bedroom, seven-bathroom home in Brentwood, Los Angeles for $5.32 million. Alanis bought the house at the height of her fame, in 1996, for $1.79 million.
Morissette appeared in several films and TV series, including – Degrassi: The Next Generation, Radio Free Albemuth, Jay and Silent Bob Strike Back, and Anything for Love. Therefore, singer Alanis Morissette has an estimated net worth of $50 million.
Featured image source – © Guliver / Getty Images.
READ THIS NEXT: Who is Gwen Stefani?