Logan Henderson is an American actor, dancer, and singer who became known as a member of the band Big Time Rush.
Biography
He was born on September 14, 1989, in Dallas, Texas, USA, as Logan Phillip Henderson.
Henderson has English, Hispanic, German, Polish, and Scottish ancestry.
His mother works in the pharmaceutical industry, while his dad is a school therapist.
He has a younger sister, Presley Henderson.
Logan graduated from Birdville High School, located in the city of North Richland Hills, Texas.
His first role was in NBC's "Friday Night Lights." He was 16. "We filmed in a movie theater, and I was in a fight scene with the main character Smash," Logan said in a later interview.
Big Time Rush
In 2009, Henderson started to play Logan Mitchell on Big Time Rush, a musical comedy television series about four hockey players. The rest of the main cast is Tanya Chisholm as Kelly Wainwright, Stephen Kramer Glickman as Gustavo Rocque, Ciara Bravo as Katie Knight, Carlos Pena Jr. as Carlos Garcia, James Maslow as James Diamond, and Kendall Schmidt as Kendall Knight.
Logan and Carlos Pena Jr., James Maslow, and Kendall Schmidt was part of the Big Time Rush band. They signed a deal with Columbia Records.
On October 11, 2010, the band released an album titled – "BTR." It sold more than 67,000 copies in the first week.
On November 21, 2011, Big Time Rush released another album called – "Elevate." It peaked at #1 on the US Soundtrack Albums chart.
24/Seven was their last album. It debuted at #4 on the Billboard 200 chart.
In 2013, Logan appeared in the TV series "Marvin Marvin." Also in 2013, he served as the director of one episode of "Supah Ninjas."
In 2015, Henderson made a guest appearance in "The Penguins of Madagascar."
He released his debut solo single, "Sleepwalker," on January 27, 2017. It was followed by "Bite My Tongue" on September 15, 2017.
In 2018, Logan released the single Pull Me Deep. "It was a note to myself to take down some of those emotional walls and to let yourself fall in love again and get lost with someone," Henderson told Billboard.
Debut Album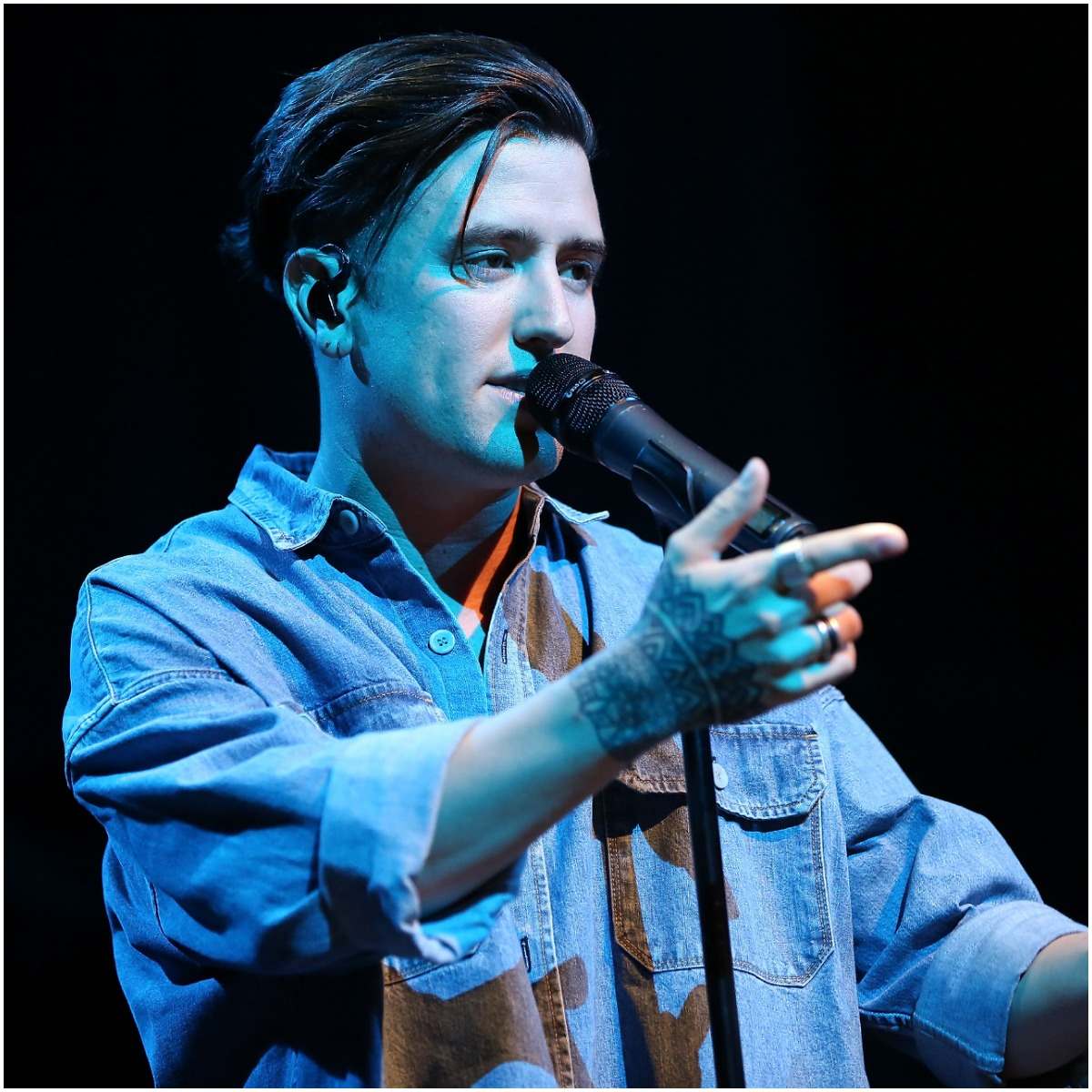 On May 18, 2018, Henderson released his debut single album – "Echoes of Departure and the Endless Street of Dreams – Pt. 1."
"It was a period of time where I had gotten some of these ideas from dreams," he told Tidal about the album. "Some of the things came back in a weird way and showed up and made themselves known and showed me it was something I needed to talk about."
The album has the following tracks:
Intro
Sleepwalker
Bite My Tongue
Speak of the Devil
Take It Out on Me
Evergreen
Generations
In 2020, Logan portrayed Singing Sam in the comedy "Bunk'd."
READ MORE: Who is Freddie Gibbs' wife?
Girlfriend
In 2011, Logan dated actress Britt Anderson for several months.
Henderson later dated Makenzie Vega, an actress known for her role as Grace Florrick on "The Good Wife." Note – Makenzie married Australian model Blair Norfolk on February 4, 2017.
Logan Henderson is currently dating a girl known as Jazzy ML (jasminlast on Instagram).
Height
5′ 9″ (1.75 m)
Quotes
"I was always a class clown, so I never had trouble fitting in."
"No matter what it is that you want to do, you should dream as big as you can."
"Do something that surprises yourself."
READ MORE: Jack Conte Net Worth
Trivia
He is inspired by Elton John, Prodigy, James Brown, Radiohead, Ben Folds, The Killers, Kanye West, Coldplay, and Death Cab for Cutie.
Logan Henderson – Net Worth
Henderson earned most of his wealth from performing in 73 episodes of Big Time Rush. Logan also appeared in commercials (Airheads: Big Time Rush Commercial and Chef Boyardee: Big Time Rush Commercial), TV series (Bunk'd, The Penguins of Madagascar – voice, Marvin Marvin, Hand aufs Herz, and Brain Surge), and the film "Big Time Movie."
In addition, Logan makes money from selling copies of his solo album (Echoes of Departure and the Endless Street of Dreams – Pt. 1) and the album that he released with the Big Time Rush band.
Henderson went on five tours with the Big Time Rush band – Live World Tour, Summer Break Tour, Big Time Summer Tour, Better with U Tour, and Big Time Rush in Concert.
Therefore, American actor Logan Henderson has an estimated net worth of $11 million.
READ THIS NEXT: Who is Lee Roy Parnell?