Trisha Paytas is an American model and actress who joined Celebrity Big Brother in 2017.
Paytas is non-binary and uses they/them pronouns.
They is best known for her YouTube channel blndsundoll4mj, which has amassed more than 5 million subscribers.
The YouTuber has said she was inspired by Andy Kaufman. She said:
"He made his living just being all sorts of characters, and nobody really knowing who the real Andy Kaufman is."
Paytas continued:
"And in a sense, I don't think any of you know who the real Trisha Paytas is either."
Biography
They was born on May 8, 1988, in Riverside, California, USA.
The model has two siblings, Kalli Metz and Nicholas "Nick" Paytas. Trisha was raised in Byron, Illinois and Pecatonica, Illinois.
Trisha's parents divorced when she was just three years old. After, Paytas moved with her mother to Illinois.
After graduating from Pecatonica High School in 2006, Trisha moved to LA to pursue a career in the exotic industry.
In the same year, Trisha made her television debut as a presenter in Greg Behrendt Show, a daytime talk show.
In 2009, Paytas portrayed "obese" Jessica Simpson in the Eminem video "We Made You."
In the follow-up year, they appeared on an episode of My Strange Addiction (an American documentary television series that premiered on December 29, 2010) as a self-admitted tanning addict.
Them released her first single, a cover of Eartha Kitt's "Santa Baby" on November 26, 2014.
Paytas released the EP Superficial Bitch on June 29, 2015.
In 2016, she released her 4th EP, titled – "Daddy Issues." The EP made it to the Billboard Charts and peaked at No. 6 on the iTunes pop chart.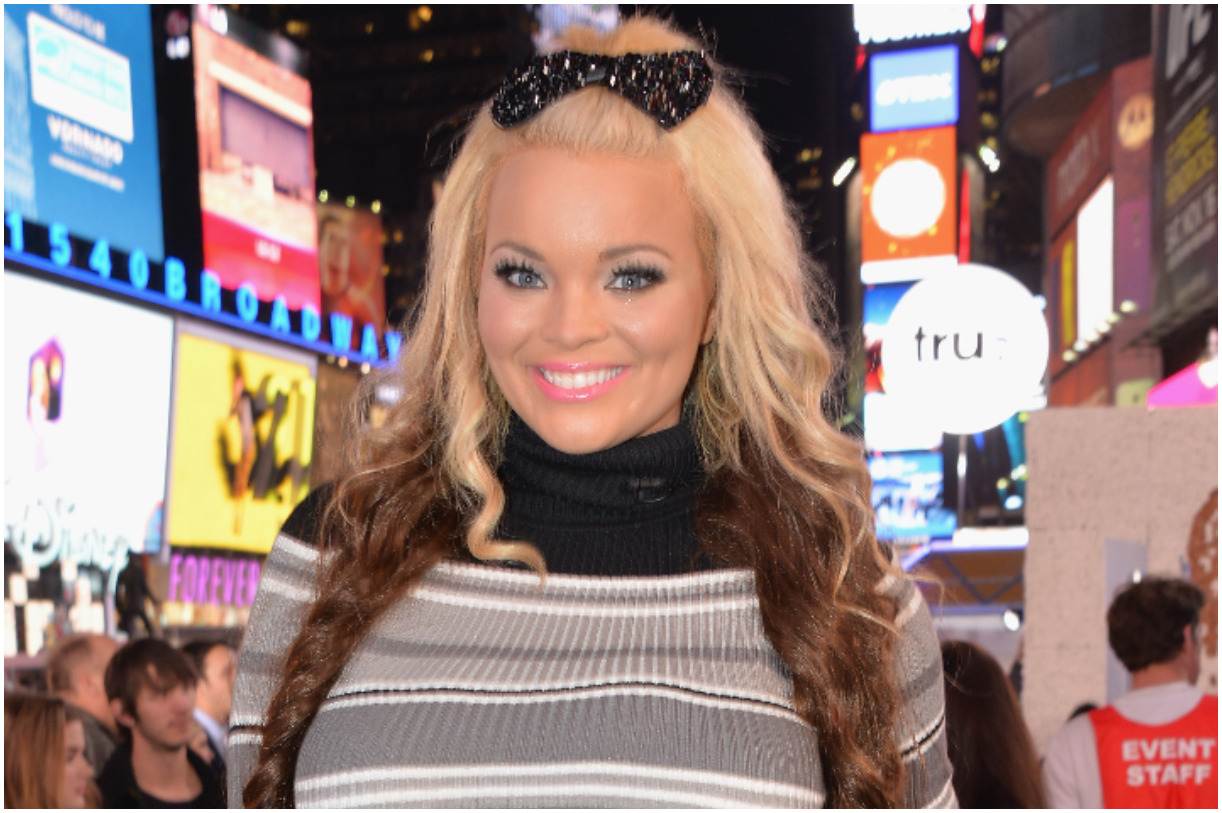 Them released her 8th EP, named – "Chicken Parm and Heartbreak," on November 26, 2018.
Boyfriend
They has been romantically involved with the following celebrities:
Crispin Glover;
Roger Bart;
Dale DaBone;
David Lipper;
Anthony Michael Hall;
Phil Varone.
In 2015, Paytas began a relationship with Sean Van Der Wilt, a multi-talented entertainer and urban pop artist who appeared in "Drake & Josh" and "Crazy Ex-Girlfriend."
Sean has also appeared in – My Week with Marilyn, Burlesque, Step Up 3D, Bring It On: All or Nothing, and The Producers. As a singer, Sean Van Der Wilt released his debut single titled – "S.W.C ft. Mark Cole."
The couple broke up in 2016.
Since 2017, Trisha has been in a relationship with Jason Nash, a writer and filmmaker who was a cast member on Supernews, Ill-ustrated, and Random Play. Nash has developed shows for the networks IFC, Oxygen, and CBS.
In 2010, Jason participated in the reality competition series – Last Comic Standing. Nash and Brandon Calvillo often collaborated on Vine. But, he is best known for his web series called – "Jason Nash is Married."
In 2018, Paytas shared a video in which she told her fans that she and Jason Nash had broken up. According to reports, they split after David Dobrik posted several YouTube videos in which Jason joked about wanting to sleep with American Internet personality, Tana Mongeau.
Trisha response to one of David Dobrik's videos was:
"David's on a whole other level of being an actual, horrible person."
Husband
In December 2020, Trisha Paytas engaged with Israeli artist Moses Hacmon.
The two got married in December 2021.
Moses is the older brother of Hila Klein (wife of Ethan Klein) of h3h3productions.
Height
Trisha is 5′ 3″ (1.6 m) tall.
Books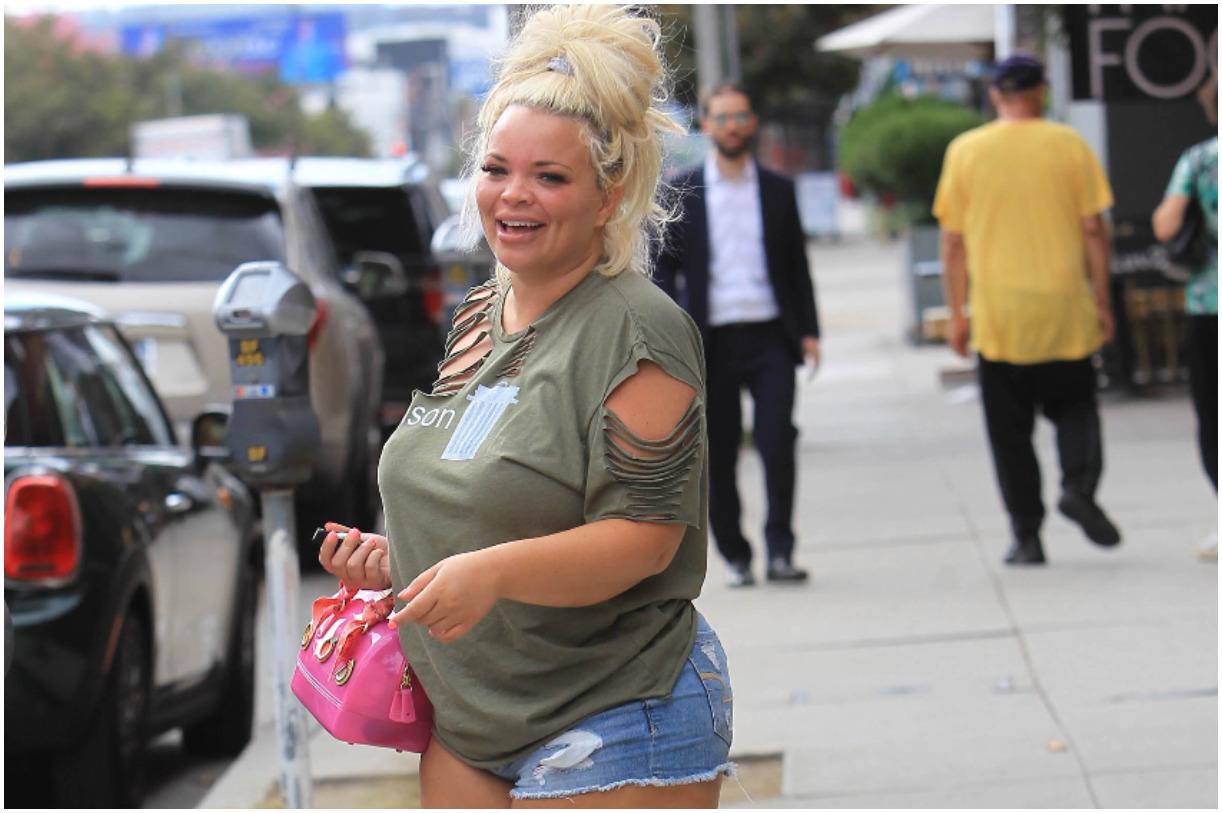 They has published several books, including:
How to Get Internet Famous (2015);
Trisha's 31 Nights of Fright (2014);
Curvy and Loving It (2014);
Tease (2014);
The Stripper Diaries (2013);
The History of My Insanity (2013).
READ MORE: Farrah Abraham Net Worth
Quotes
"You are given one life. Don't waste it. Embrace it. Love it. Live it."
"I just want people to know me and to love me, because I have no love. I literally have zero friends."
"Everyone has a preference and most people prefer a thinner girl. It's the truth and I'm so sorry if I'm letting any other thick girls down,' she added."
"I'd maybe hook up with Logan Paul."
"Real women are happy, fat, skinny, healthy, unhealthy, dumb, and smart."
READ MORE: Toya Wright Net Worth
Trivia
Paytas has collaborated on YouTube with Shane Dawson, an American YouTube star who was named the Choice Web Star at the Teen Choice Awards in 2010.
Shane has gained more than 22 million subscribers to his YouTube channel by posting many different videos including collaborations with other web stars, reaction videos, and conspiracy theories.
According to a 2016 video (that is currently deleted), Paytas has supported Donald Trump for President of the US.
After her channel went popular, her mother Lenna Paytas as well as her half-sister Kallii Metz started their own YouTube channels.
Trisha played "Davidson's Wife" in Jennifer Aniston's 2012 film Wanderlust, and was the Plastic Surgery Girl on Modern Family in 2011.
Them is an avid fan of film director Quentin Tarantino and his films.
Paytas has numerous TV appearances, including:
Dr Phil;
My Strange Addiction;
The Ellen DeGeneres Show;
America's Got Talent.
In August 2017, Trisha appeared in the 20th series of Celebrity Big Brother (UK). Paytas walked from the house on Day 11. In 2019, Trisha was cast on the inaugural season of YouTube's The Reality House.
READ MORE: Amber Scholl Net Worth
Trisha Paytas – Net Worth
Paytas earned most of her wealth from sponsors and advertisements on her YouTube channels.
On YouTube, Paytas has over 2.17 billion views, meaning about $5 million in revenue before taxes.
In addition, Trisha has starred in Who Wants to Be a Superhero?, Sleepless in Silver Lake, Wanderlust, and Modern Family.
Paytas sells merch on different platforms.
Therefore, YouTuber Trisha Paytas has an estimated net worth of $5 million.
READ THIS NEXT: Who is Jeanne Robertson?
References

https://www.mirror.co.uk/3am/celebrity-news/cbb-trisha-paytas-plastic
https://www.dailymail.co.uk/YouTuber-Trisha-Paytas-says-Jason-Nash