What is Amanda Knox's net worth?
Introduction
Amanda Knox is an exoneree, author, and public speaker, who was convicted, then exonerated, in the murder of her roommate, Meredith Kercher. Knox served four years of a 26-year sentence at Capanne Prison in Italy.
Biography
She was born on July 9, 1987, in Seattle, Washington, USA, as Amanda Marie Knox, to Curt Knox, a vice president of finance at Macy's, and Edda Mellas, a math teacher.
In 2005, she graduated from Seattle Preparatory High School.
In 2007, Amanda was arrested alongside her then-boyfriend, Raffaele Sollecito, after the murder of Meredith Kercher (who had been stabbed up to 40 times) in a supposed sex game gone wrong.
Note – Kercher was born in London in 1985. In 2007, Meredith moved to Italy to study at the University of Perugia.
"I was accused of being involved in a death orgy, a sex-game gone wrong, when I was nothing but platonic friends with Meredith," Amanda wrote on Medium in 2021.
At the time, Knox was an American student studying abroad in Perugia.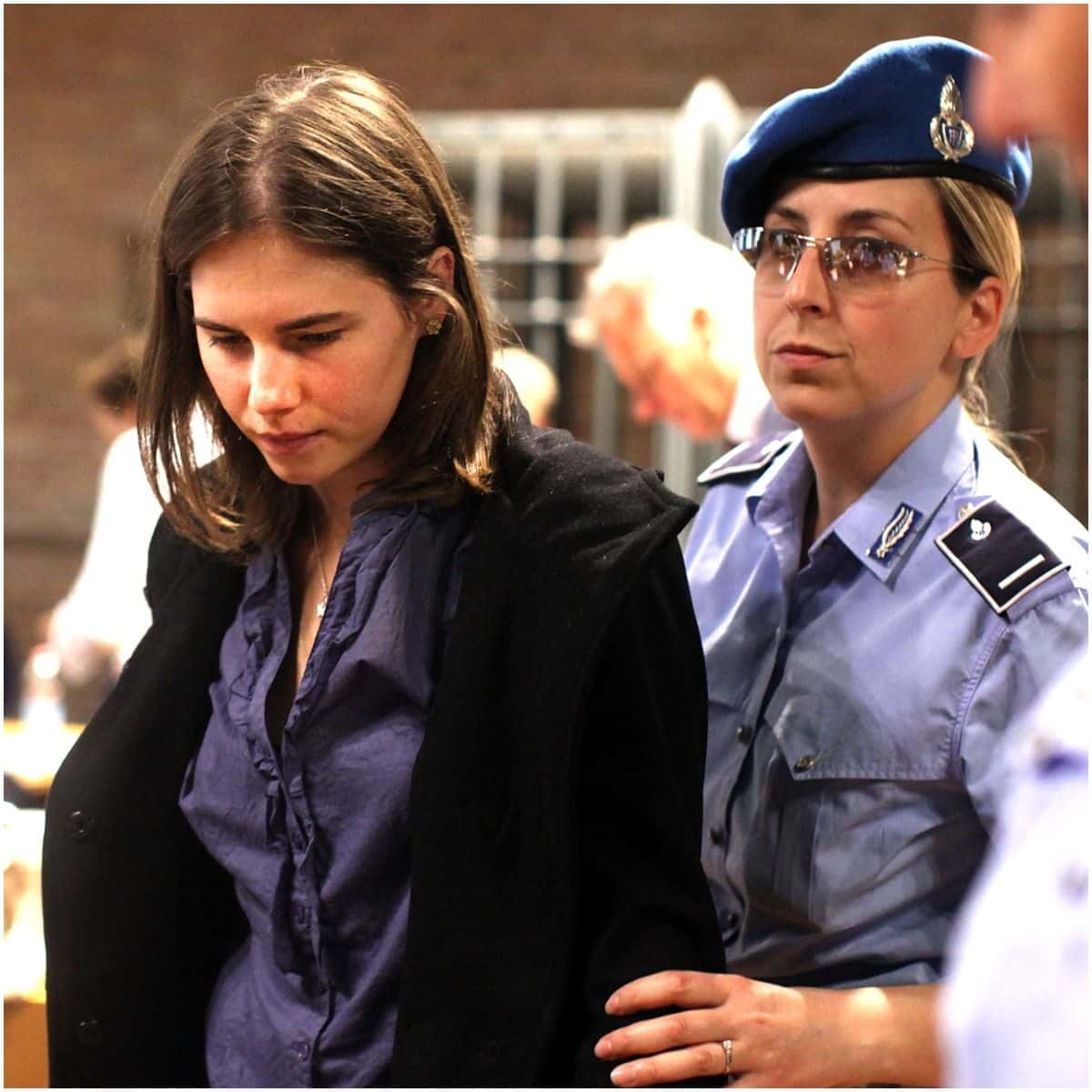 Amanda claimed she found Kercher's body the next morning, having spent the night with Sollecito.
On December 29, 2009, Amanda was sentenced to 26 years in prison, and Raffaele to 25 years. Also, Ivory Coast native Rudy Guede was convicted in Meredith Kercher's murder.
In October 2011, Sollecito and Amanda were acquitted and set free, citing a lack of evidence against them.
In 2014, a retrial saw their convictions restored. Amanda was sentenced in absentia to 28½ years.
"I did not kill my friend," Knox said in an interview. "I did not wield a knife. I had no reason to."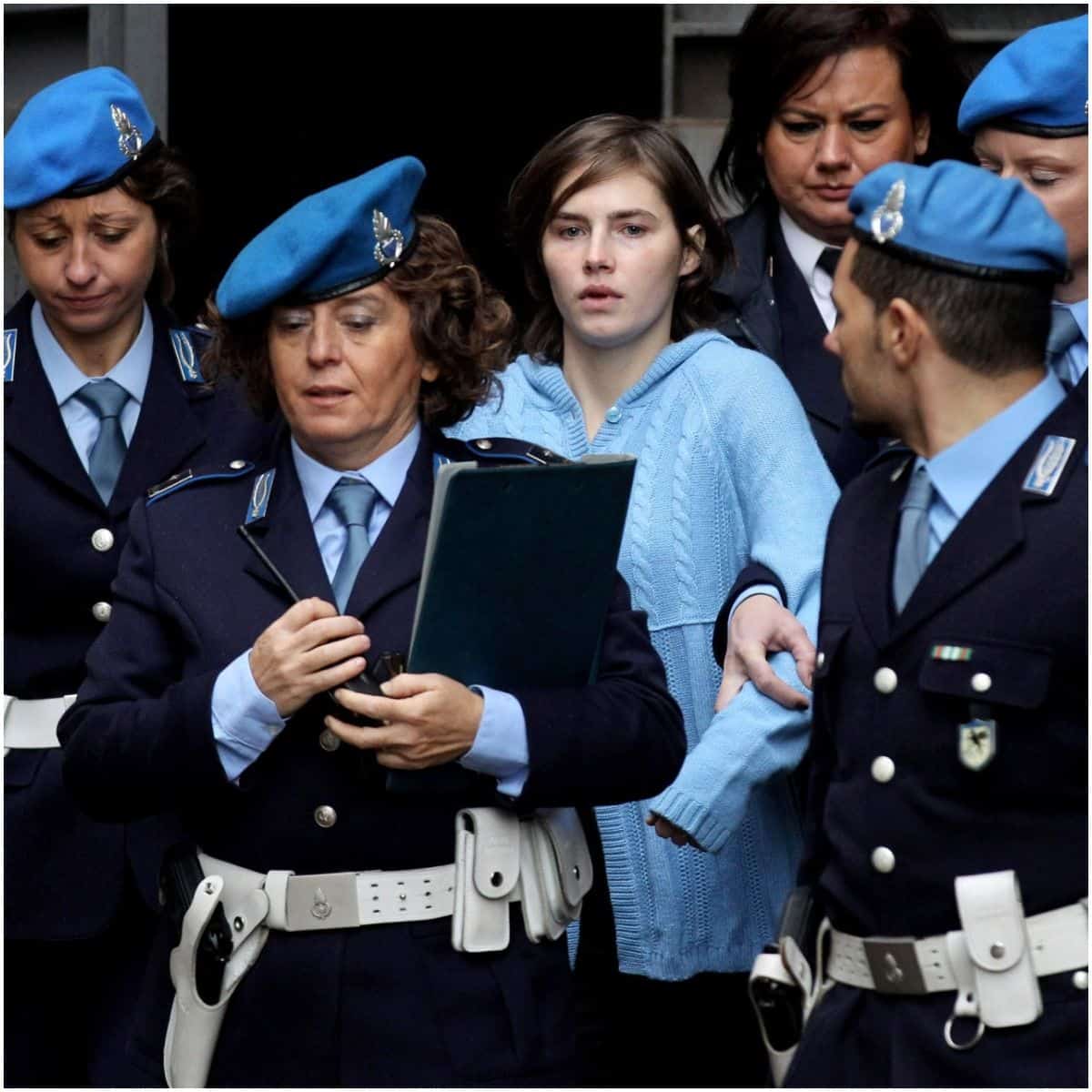 "There is not one trace of Amanda in the room of the crime," her lawyer said at the time for NBC News.
In 2015, The Supreme Court of Italy finally cleared Knox and Sollecito.
"Meredith was my friend," she told the media. Knox added: "She deserved so much in this life."
Knox has always maintained her innocence in the death of Meredith Kercher.
In 2016, Amanda participated in the Netflix documentary titled – "Amanda Knox."
She said in the opening moments of the documentary: "There are people who believe in my innocence and there are people who believe in my guilt and there's no in between."
In 2018, Knox hosted a show, The Scarlet Letter Reports.
In June 2019, Amanda spoke at an event for the Italy Innocence Project. She said on Twitter: "The Italy Innocence Project didn't yet exist when I was wrongly convicted in Perugia."
READ MORE: What is the net worth of Andrew Davila?
Husband
In November 2018, Amanda got engaged to novelist Christopher Robinson.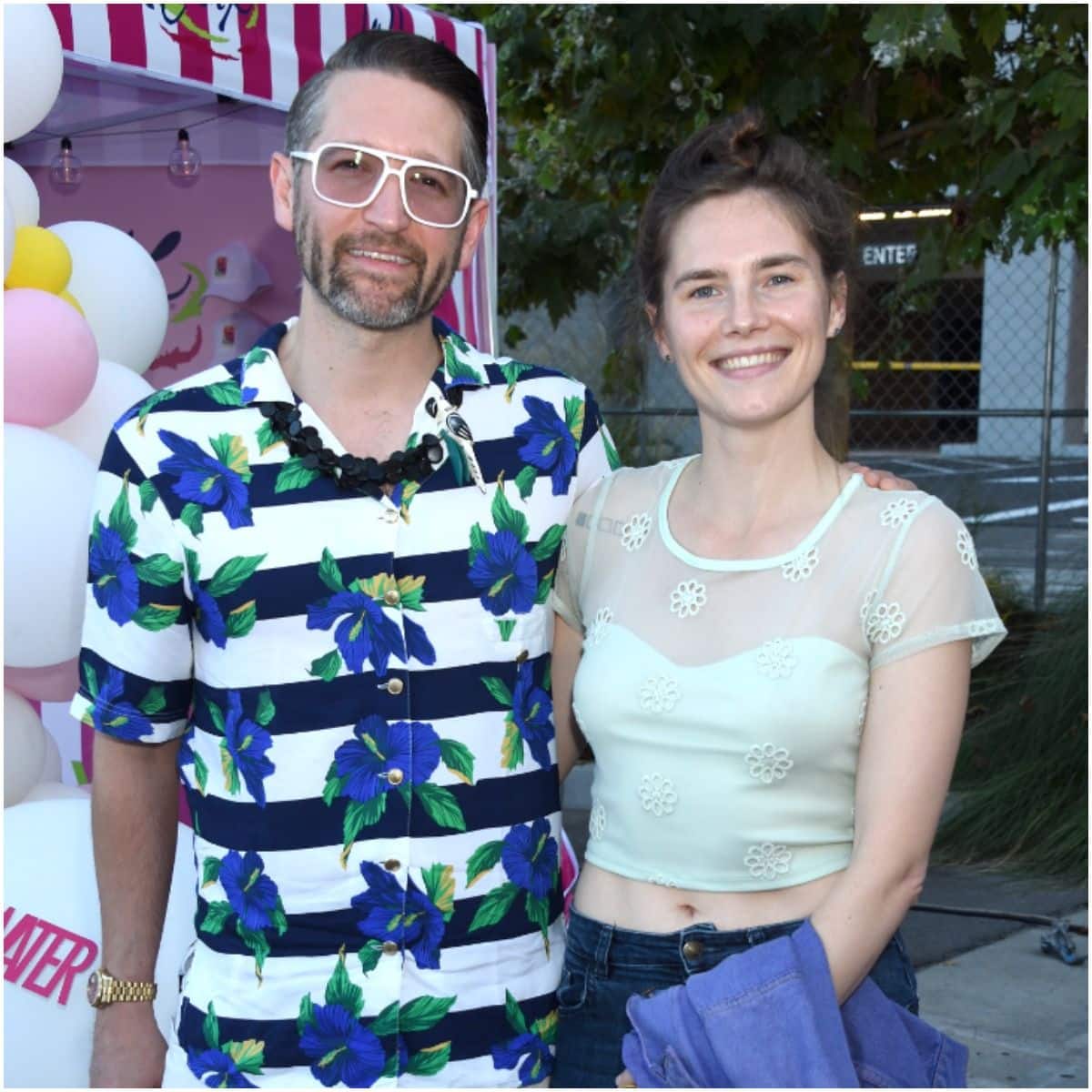 Christopher is also a finalist for the Ruth Lilly Fellowship.
The two met when Amanda reviewed Christopher's novel for a local magazine.
On December 7, 2018, Knox and Robinson got married.
On her podcast, Amanda revealed she suffered a miscarriage in May 2021.
"I don't know who that baby was. I don't know if I'll ever know," Knox said.
READ MORE: Devin Graham Net Worth
Amanda Knox – Net Worth
Knox earned most of her wealth from selling copies of her memoir "Waiting to Be Heard" (2013). The book sold 175,000 copies on its first day and 1 million in the first year.
The rights to the book were purchased by HarperCollins for $4 million.
In January 2019, The European Court of Human Rights ordered Italy to pay Amanda about $20,000 in damages for the harsh interrogation she endured early in the investigation.
Knox wrote on her blog: "I was interrogated for 53 hours over five days, without a lawyer, in a language I understood maybe as well as a ten-year-old."
The European Court of Human Rights said in a statement: "Ms Knox had been particularly vulnerable, being a foreign young woman, 20 at the time, not having been in Italy for very long and not being fluent in Italian."
Her essays and journalism have been published in the West Seattle Herald, BROADLY, Seattle Magazine, the Seattle Times, the L.A. Times, and USA Today.
Knox appeared on Good Morning America, The Crime Story Podcast with Kary Antholis, Extra with Billy Bush, and Tamron Hall.
Knox and her husband Christopher produce and host "Labyrinths."
In 2019, the two purchased a $718,000 ocean-side home.
Her family spent over a million dollars in legal fees.
In 2019, Amanda appeared in the documentary series – "Ministry of Evil: The Twisted Cult of Tony Alamo."
Therefore, American author Amanda Knox has an estimated net worth of $1 million.
READ THIS NEXT: Who is Behzinga?