Ann Coulter, nicknamed – The American Voltaire, is an American political commentator and the author of several books, including Godless: The Church of Liberalism and High Crimes and Misdemeanors.
Biography
She was born on December 8, 1961, in New York City, New York, USA, as Ann Hart Coulter.
Ann has two older brothers: John and James.
She was raised by a Protestant mother and a Catholic father.
During an interview, Coulter said that she has identified as a conservative since kindergarten.
In 1980, Ann graduated from New Canaan High School.
In 1984, Coulter earned her bachelor's degree from Cornell University, Ithaca, New York. During college, she helped found an independent newspaper published by students, The Cornell Review.
In 1988, Ann earned her Juris Doctor from the University of Michigan Law School.
Also in 1988, Coulter released her first book, "High Crimes and Misdemeanors: The Case against Bill Clinton."
Coulter rose to prominence in the 90s as a critic of the Clinton administration.
In 1996, she was hired to work as a commentator on MSNBC.
In 1999, she worked as a columnist for George magazine.
In 2001, Ann was named one of the top 100 Public Intellectuals by federal judge Richard A. Posner.
In 2002, she released her second book, "Slander: Liberal Lies About the American Right." The book held the #1 New York Times best-seller spot for eight weeks.
In 2004, Coulter appeared in the documentaries – "Fahrenhype 9/11," "Is It True What They Say About Ann?," and "Feeding the Beast: The 24-Hour News Revolution."
Since 2006, she is a contributor to the website VDARE.
On June 7, 2006, she published the book, "Godless: The Church of Liberalism."
In 2008, she was featured in the documentary "Hillary: The Movie."
In October 2013, Coulter released the book "Never Trust a Liberal Over 3—Especially a Republican."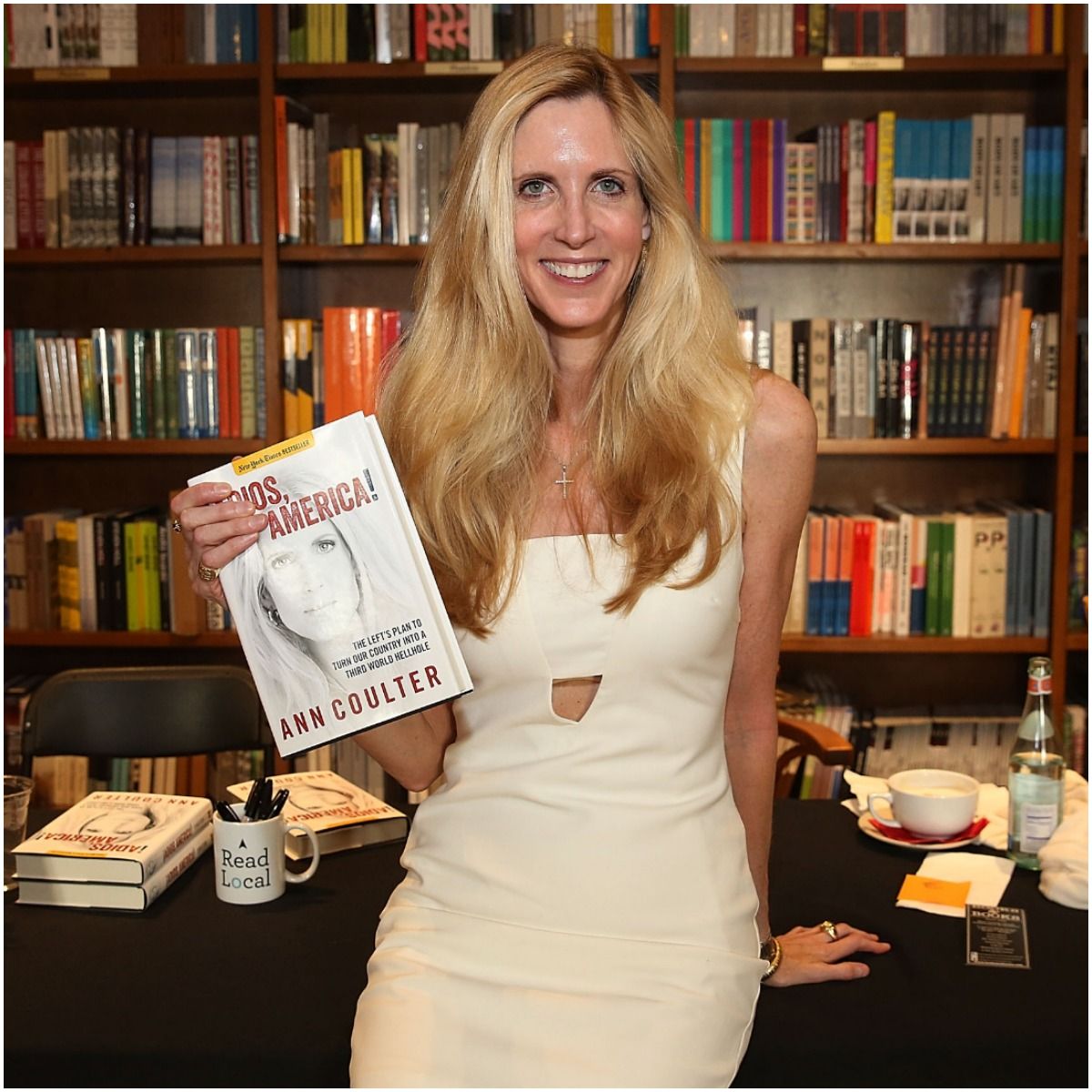 In 2015, she performed as Vice President Sonia Buck in the comedy "Sharknado 3: Oh Hell No!"
In April 2017, she canceled her speech at UC Berkeley after a dispute with school officials, who feared violent protests. "There will be no speech," she explained. "I looked over my shoulder, and my allies had joined the other team." In February of the same year, an appearance by Milo Yiannopoulos was also canceled amid near-riots.
Husband/Boyfriend
Ann Coulter is not married, but she was engaged. "I've been engaged many times. Four, I think," Coulter said in an interview. She added: "But I'm not like every other American. I thought I'd meet the right person before getting married and having children."
In the 90s, Ann dated Bob Guccione Jr., the eldest son of Penthouse founder Bob Guccione.
In 2006, Coulter dated David Wheaton, a former professional tennis player who won the Grand Slam Cup in Munich in 1991.
In October 2007, she started to date conservative writer Andrew Stein. They broke up in January 2008 due to irreconcilable differences.
Height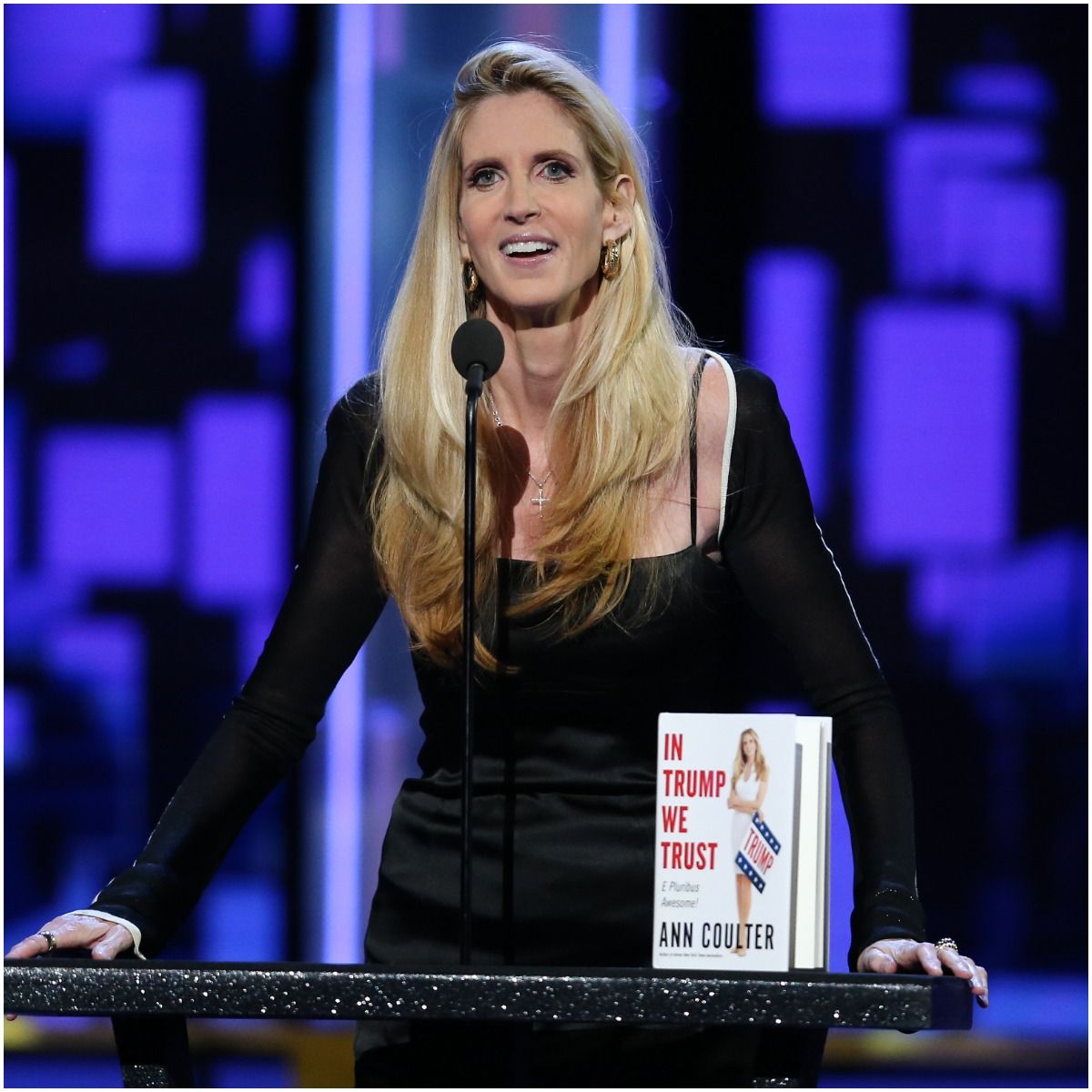 Ann Coulter is 6′ (1.83 m) tall.
READ MORE: Zach King & Rachel Holm
Quotes
"Americans are under no moral obligation to grant amnesty to people who have broken our laws."
"I'm a Christian first and a mean-spirited, bigoted conservative second, and don't you ever forget it."
"Once man's connection to the divine is denied, you can reason yourself from here to anywhere."
"Being nice to people is, in fact, one of the incidental tenets of Christianity."
"A word to those of you out there who have yet to be offended by something I have said: Please be patient. I am working as fast as I can."
"I love to engage in repartee with people who are stupider than I am."
"Where there is a vacuum of ideas, paranoia slips in."
"Americans are the most generous people in the world." (PBS)
"As far as I'm concerned, I'm a middle-of-the-road moderate, and the rest of you are crazy."
"I think there should be a literacy test and a poll tax for people to vote."
READ MORE: Louis Rossmann Net Worth
Ann Coulter – Net Worth
Coulter earned most of her wealth from selling copies of her books. Some of her books include – Resistance Is Futile!: How the Trump-Hating Left Lost Its Collective Mind, Adios, America: The Left's Plan to Turn Our Country into a Third World Hellhole, and How to Talk to a Liberal (If You Must): The World According to Ann Coulter.
Ann was an editor of The Michigan Law Review, and worked for MSNBC, Fox News, and CNN, as a legal correspondent.
She also appeared on Geraldo Rivera Reports, The O'Reilly Factor, Lou Dobbs Tonight, Fox and Friends, Good Day L.A., Tucker Carlson Tonight, Good Morning Britain, Real Time with Bill Maher, Piers Morgan Live, Hannity, Justice w/Judge Jeanine, The Fox News Specialists, and The Bolt Report.
In 2003, she bought an apartment at 300 East 77th Street for $1.5 million. In 2005, Coulter bought a home in Palm Beach for $1.8 million. In March 2016, Ann bought a two-bedroom home at 12 East 87th Street for $577,000. Therefore, political commentator Ann Coulter has an estimated net worth of $9 million.
Featured image source – © Guliver / Getty Images.
READ THIS NEXT: Who is Casey Neistat?