What is Becky Lynch's net worth? Who is Becky Lynch's husband?
Introduction
Becky Lynch, whose real name is Rebecca Quin, is an Irish professional wrestler and the longest-reigning Raw Women's Champion in history.
Lynch is also the first woman ever to top ESPN's WWE Power Rankings.
Biography
Becky Lynch was born on January 30, 1987, in Limerick, Ireland.
Her brother, Richy, is a professional wrestler. "My brother and I would watch wrestling all the time, and I loved it," Becky told Times Now in 2019.
At age 15, she began training in Ireland under Paul Tracey and Fergal Devitt.
She made her pro wrestling debut on November 11, 2002.
In May 2005, she joined the Canadian promotion SuperGirls Wrestling.
In June 2005, Lynch won the title of Inaugural SuperGirl Champion at the SuperGirl Wrestling Promotion. "By 19, I traveled the world, I'd been the youngest foreign female to wrestle in Japan," Quin said in an interview with Fox News.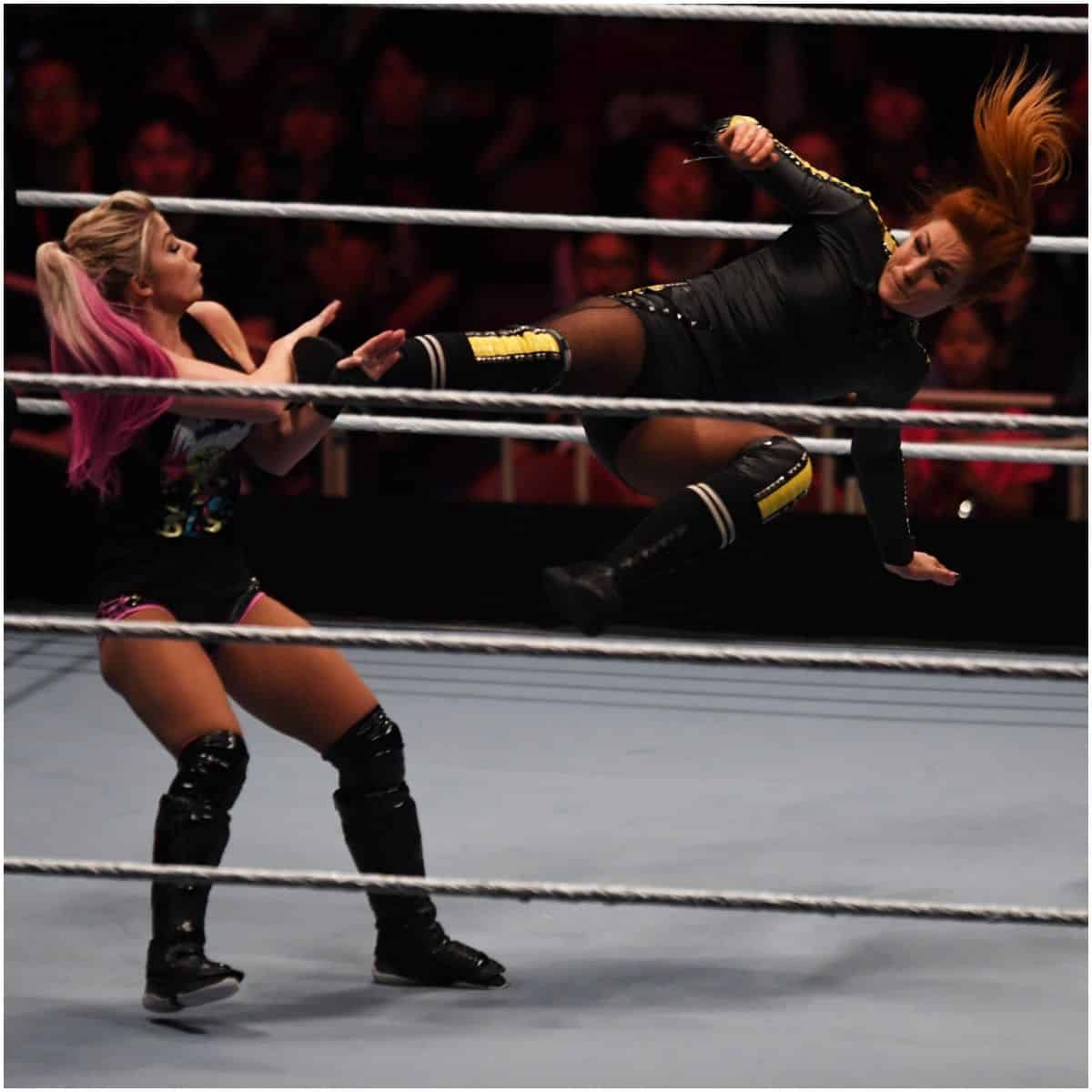 In 2006, Becky nearly retired from professional wrestling after suffering damage to her eighth cranial nerve while competing for German Stampede Wrestling.
"I went into a depression," Lynch recalled in an interview with Senior Writer Dan Murphy for the "Hotseat" Q&A in Pro Wrestling Illustrated. "But I would always write in my journal that I felt like I had unfinished business. That I should be in WWE."
She took a six-year hiatus.
In April 2013, she inked a two-year agreement with WWE's developmental territory, NXT. She was promoted to the WWE's main roster in 2015.
In 2016, Lynch won the first-ever SmackDown Women's Champion at Backlash.
In 2018, Becky was named Wrestler of the Year by both CBS Sports and Sports Illustrated. In the same year, Lynch proclaimed herself "The Man."
In April 2019, Lynch won both the Raw Women and SmackDown's Championships. She was also named in the Top Female Athletes Worldwide in 2019 by Twitter.
In 2020, Quin made a guest appearance in the TV series – "Billions."
In May 2020, she gave up her Raw Women's Championship and took time off due to pregnancy. "I'm at a place in my life where things are about to change, and I needed to do something about it," she said.
In August 2021, she won the SmackDown Women's Championship for the 4th time.
Husband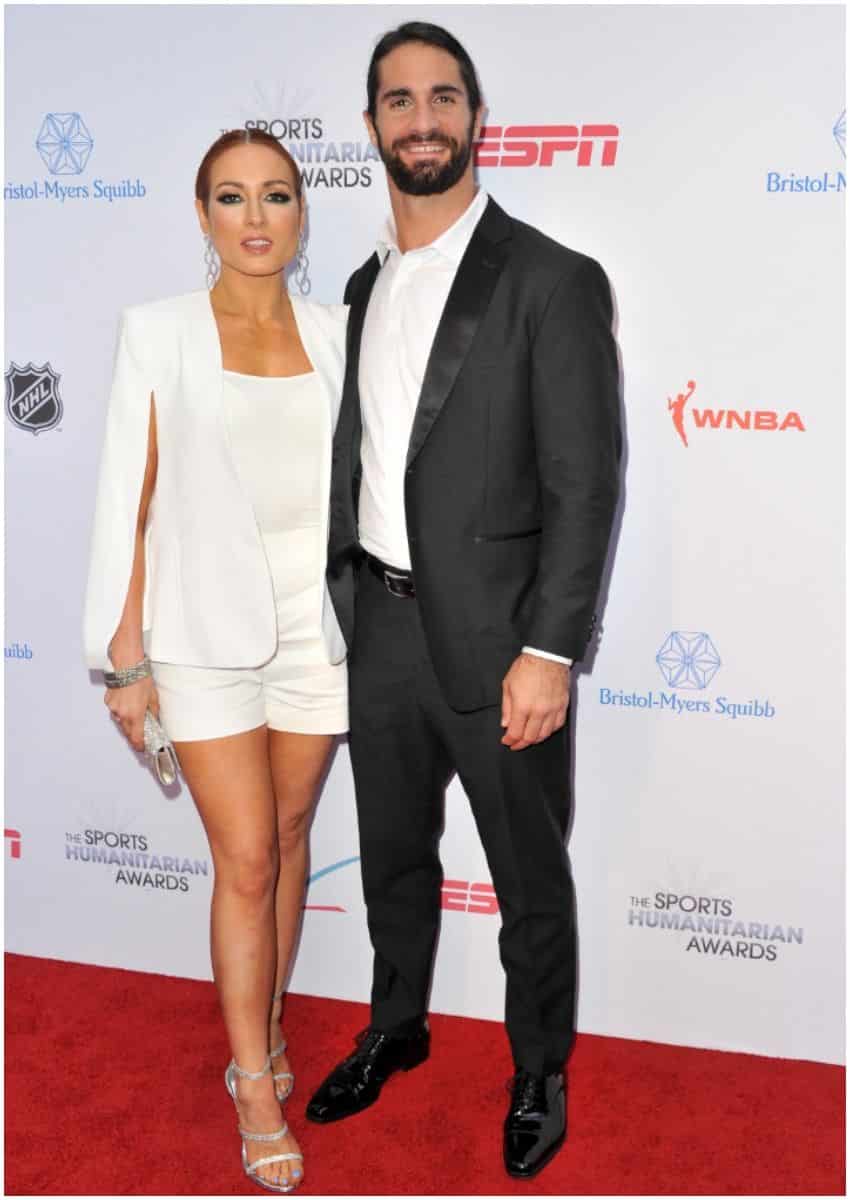 In 2019, Becky started dating Seth Rollins, a professional wrestler who holds the record for most title reigns with the Raw Tag Team Championship.
The two got engaged in August 2019. "Seth is one of the smartest people I know," Becky told People.
In October 2019, she won "Rollins' UpUpDownDown Championship" after defeating Seth in a game of "Marvel vs. Capcom: Infinite."
Lynch and Rollins got married on June 29, 2021.
"Seems like a fine day to (finally) get married," Seth wrote on his Instagram.
READ MORE: Ray Rice & Janay Palmer
Children
Becky and Seth welcomed a daughter named Roux in December 2020.
"Welcome to the world, Roux," Lynch wrote on social media. "You are the love of our lives."
Height
Becky Lynch is 5 ft 6 in (168 cm) tall.
Quotes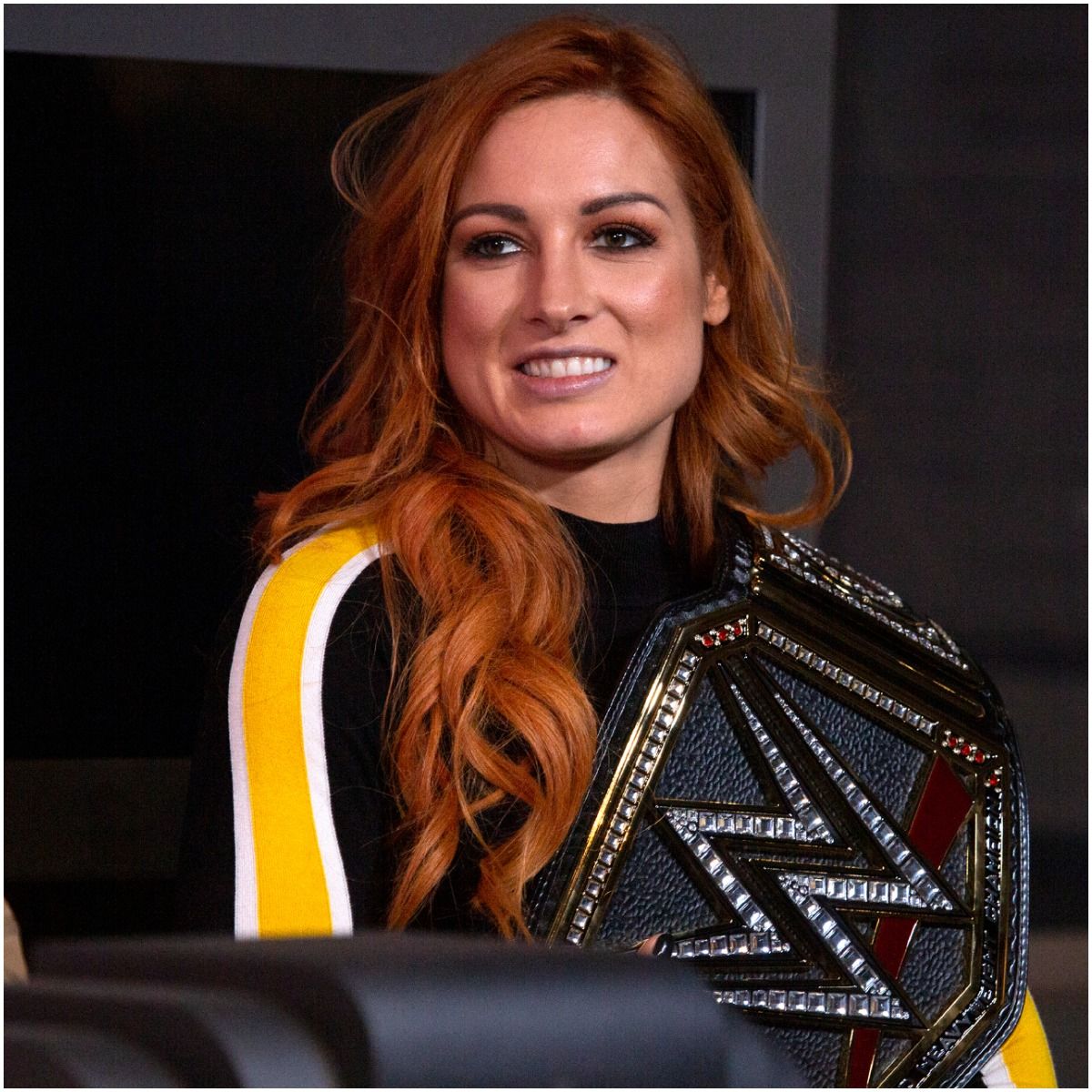 "I'm the champ that puns the camp."
"What I loved about wrestling was just being foolish, so I studied clown."
"Being the leader of a division is a pressure, but it's one that I feel I am ready for."
READ MORE: J.B. Holmes Net Worth
Becky Lynch – Net Worth
Rebecca earned most of her wealth from pursuing a career as a professional wrestler, acting, and sponsors.
She has appeared in commercials for US Open and ESPN.
In 2019, Forbes reported that Lynch is WWE's No. 1 merchandise seller.
Quin also worked as a flight attendant.
She is playable in several video games, including – WWE 2K Battlegrounds and WWE 2K20.
Lynch and Special Olympics launched School of Strength, a fitness campaign with a focus on nutrition, hydration, and physical activity.
"The goal is for everyone, no matter your fitness level, to benefit from these videos," Quin said.
Becky has appeared in Ride Along, WWE Smackdown!, Ridiculousness, Fight Like a Girl, WWE NXT, Billions, WWE Hall of Fame, WWE Survivor Series, and WWE Raw.
She also performed stunts for an episode of Vikings.
Therefore, Irish professional wrestler Becky Lynch has an estimated net worth of $6 million.
READ THIS NEXT: Who is Shaun White?