What is Alodia Gosiengfiao's net worth? Who is Alodia Gosiengfiao's fiancé?
Introduction
Alodia Gosiengfiao goes by many titles, such as YouTuber, singer, actress, cosplayer, and fashion model.
That is a lot of titles for one person to take on, however, she does this with style and elegance.
Gosiengfiao is definitely a trendsetter in her world and has a massive following of fans.
In addition to all of her endeavors that she embarks on, Alodia is also well-known for hosting a comedy TV show called 'Laugh Out Loud.'
She is also not afraid to upload videos about herself and her daily routines on her YouTube channel.
Path to Fame
Cosplay
Born in the Philippines in Quezon City in March of 1988, Alodia Gosiengfiao began her journey into cosplay when she was 15 years old and has always had a deep-rooted passion for it.
Alodia's career in cosplay began to take off when she placed 3rd in a C3 Convention in 2003.
She appeared as Gun Mage Rikku from Final Fantasy X-2, and evidently, the crowd loved it.
As a result of her success in the world of cosplay, Gosiengfiao was splashed all over the front cover of various different magazines-one of them including 'Culture Crash Magazine.' This led to Alodia playing different characters from video games and films.
Television/Film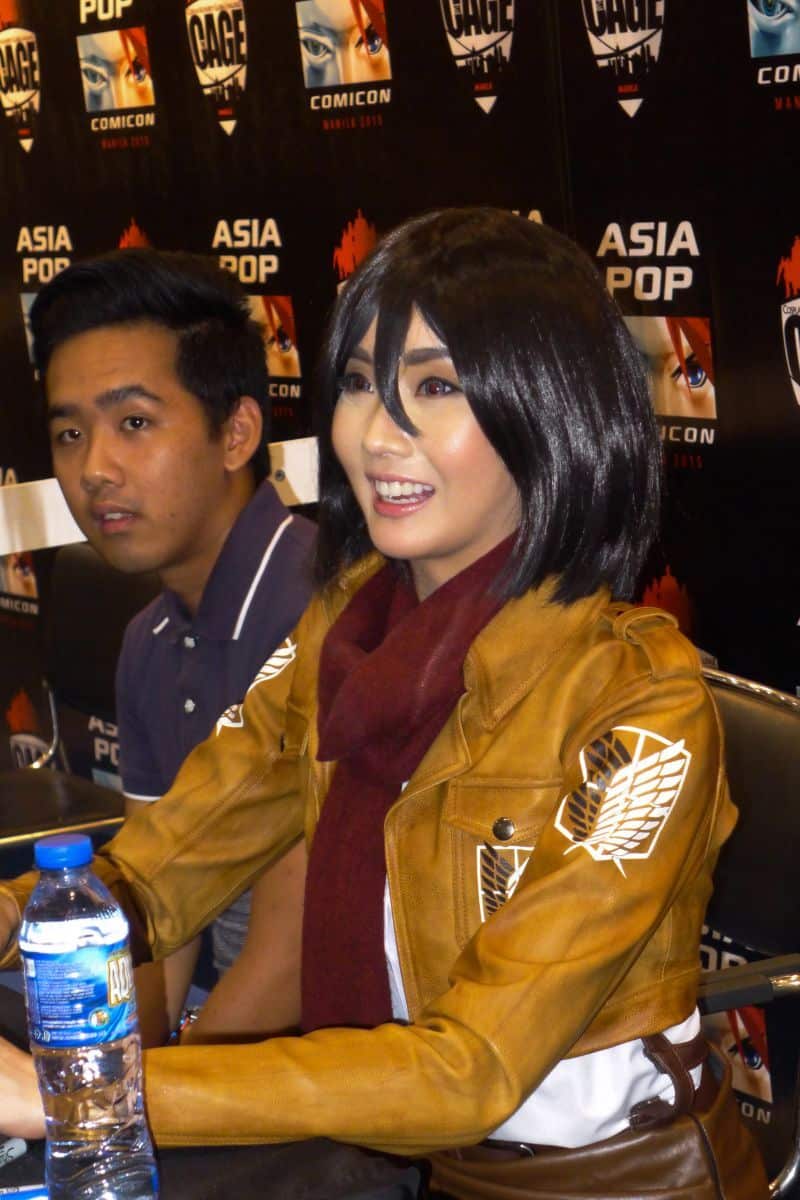 As mentioned above, another astonishing achievement of Alodia's is that she was the host of the well-known TV show called 'Laugh Out Loud.'
Once everyone saw how good Alodia was as a TV personality, she was able to take up more contracts in various TV shows and films.
2011 was a big year for Alodia, as this was the year where she made her debut in a documentary film called 'Comic-Con Episode IV: A Fan's Hope.'
This then paved the way for Alodia to make an appearance in other films, such as 'The Reunion,' and 'Crossroads,' to name a few.
Singing/Songwriting
Another venture that Alodia has dabbled in is singing and songwriting, and she released her first single, "Super Dolls," in 2013.
As we can see, Alodia is a master of many different entertainment styles and keeps her fans always coming back for more.
YouTube
As we all know, YouTube fame is something that has risen dramatically over the past decade, however, not everyone makes it in this industry.
Well, it is safe to say that Gosiengfiao has definitely made it in this industry and is extremely active on this platform.
She uploads various different video types onto her channel, including:
Cosplay videos
Videos of her singing or playing the piano
Gaming videos
Make-up tutorials
Personal life journey videos
Alodia has a large following on YouTube and is a very diverse YouTuber.
Perhaps this is why she is so successful with her channel, and any new project she embarks upon.
Socials
As any celebrity gamer/cosplayer/YouTuber would be, Gosiengfiao is also very active on her social media platforms.
Her live streams can be found on Facebook, too, where she actively connects with her fans from all around the globe.
Alodia is also active on Deviantart as 'BlackMageAlodia.' This is where she expresses herself through artistic photographs and cartoon images of herself.
Family
Alodia was born in the city of Quezon on 9 March 1988.
She is the oldest sibling of two daughters.
Her younger sister (Ashley Gosiengfiao) is also a professional cosplayer and is very successful in this area.
Ashley is also a professional model and is very active on different social media platforms.
Alodia and Ashley's parents are Ed and Mariglor Gosiengfiao.
Education
Whilst a young girl, Alodia attended a school in Quezon City called Assumption College and Miriam College (where she graduated from high school).
After high school, Gosiengfiao went to Ateneo de Manila University and graduated with a degree in Information Design.
It is therefore obvious that Alodia has always been a hard worker and has been able to utilize those skills in her career today.
During her years in high school, Gosiengfiao worked on both digital and traditional art commissions for international clients.
Fiancé
In July 2022, Alodia Gosiengfiao announced her engagement to her fiance, a businessman called Christopher Quimbo.
"Still feels so surreal," she wrote on Instagram.
She previously dated Wil Dasovich.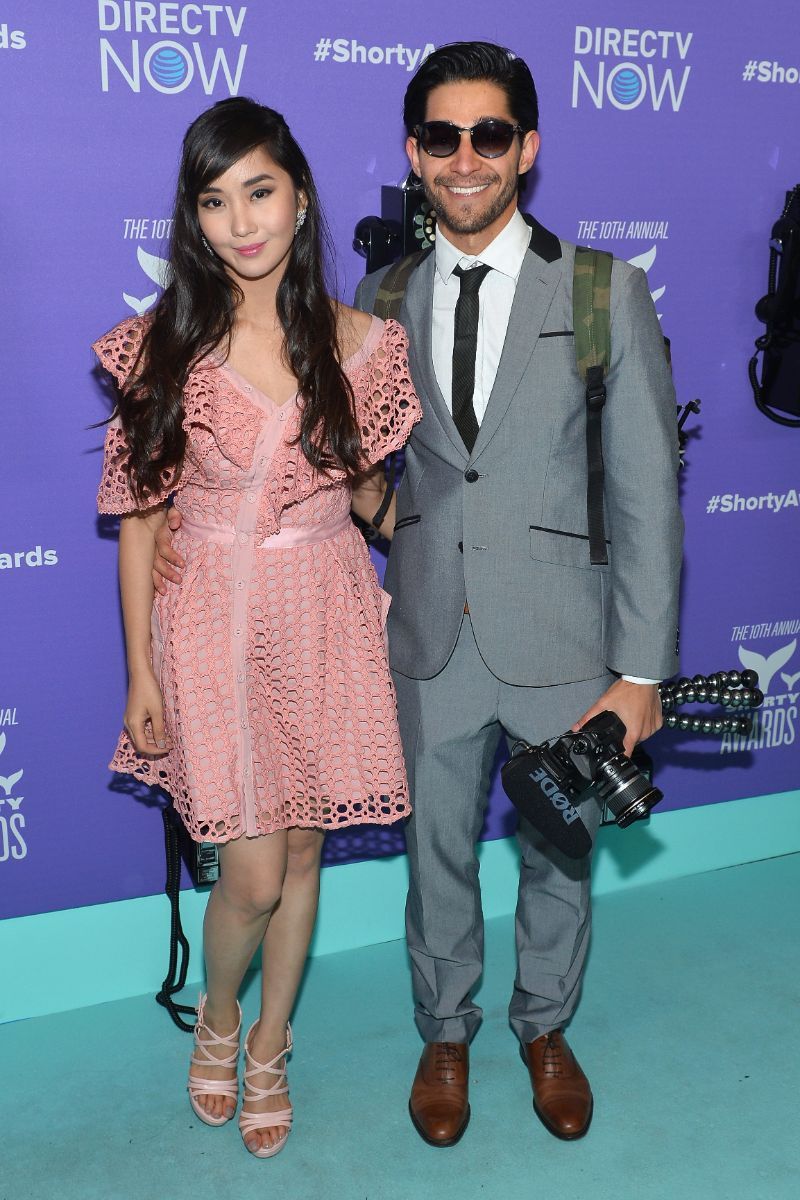 READ MORE: Matt Katrosar Net Worth
Alodia Gosiengfiao – Net Worth
Gosiengfiao earned most of her wealth from ads on YouTube, brand deals, and endorsements.
For Instagram, Alodia is a brand ambassador for Facebook Gaming, Spotify, and Smart Communications.
Alodia is very passionate about gaming and esports, and because of this, she is the Co-Founder of Tier One Entertainment.
This organization is the Philippines' first esports and gaming agency and has its own esports brand known as Blacklist International.
Tier One Entertainment focuses on content creation and distribution and has become increasingly popular across Asia, especially in countries such as Vietnam, Singapore, Myanmar, and Malaysia.
As a result of her passion for gaming and dedication, Gosiengfiao has been recognized worldwide for her efforts and contributions to the world of gaming and esports.
Gosiengfiao birthed her own beauty brand, called 'Alodia Beauty' whilst overseeing talent at Tier One.
Alodia is definitely a force to be reckoned with. Alodia Beauty's first collection is a line of liquid matte lipsticks that are named after various gaming terms.
There are 12 colors in total in this collection, and the product is both paraben-free and cruelty-free.
Therefore, Alodia Gosiengfiao has an estimated net worth of $2 million.
READ THIS NEXT: Who is Rob Minkoff's wife?