Ray Rice is a former American football running back who played 6 seasons for the Ravens in the NFL.
Biography
He was born on January 22, 1987, in New Rochelle, New York, as Raymell Mourice Rice.
His father was accidentally killed in a drive-by shooting when Ray was 1 year old.
Rice went to New Rochelle High School in suburban New York.
Ray later attended Rutgers University. During college, he played for the Rutgers Scarlet Knights football team under coach Greg Schiano.
In 2008, Ray was drafted by the Baltimore Ravens in the second round of the NFL Draft.
Later, he inked a 4-year deal with the Baltimore Ravens worth $2.8 million and a $1.1 million signing bonus. "The first thing I did, just being honest, is I got my mom a house," he said.
He made his NFL debut in a game against the Cincinnati Bengals.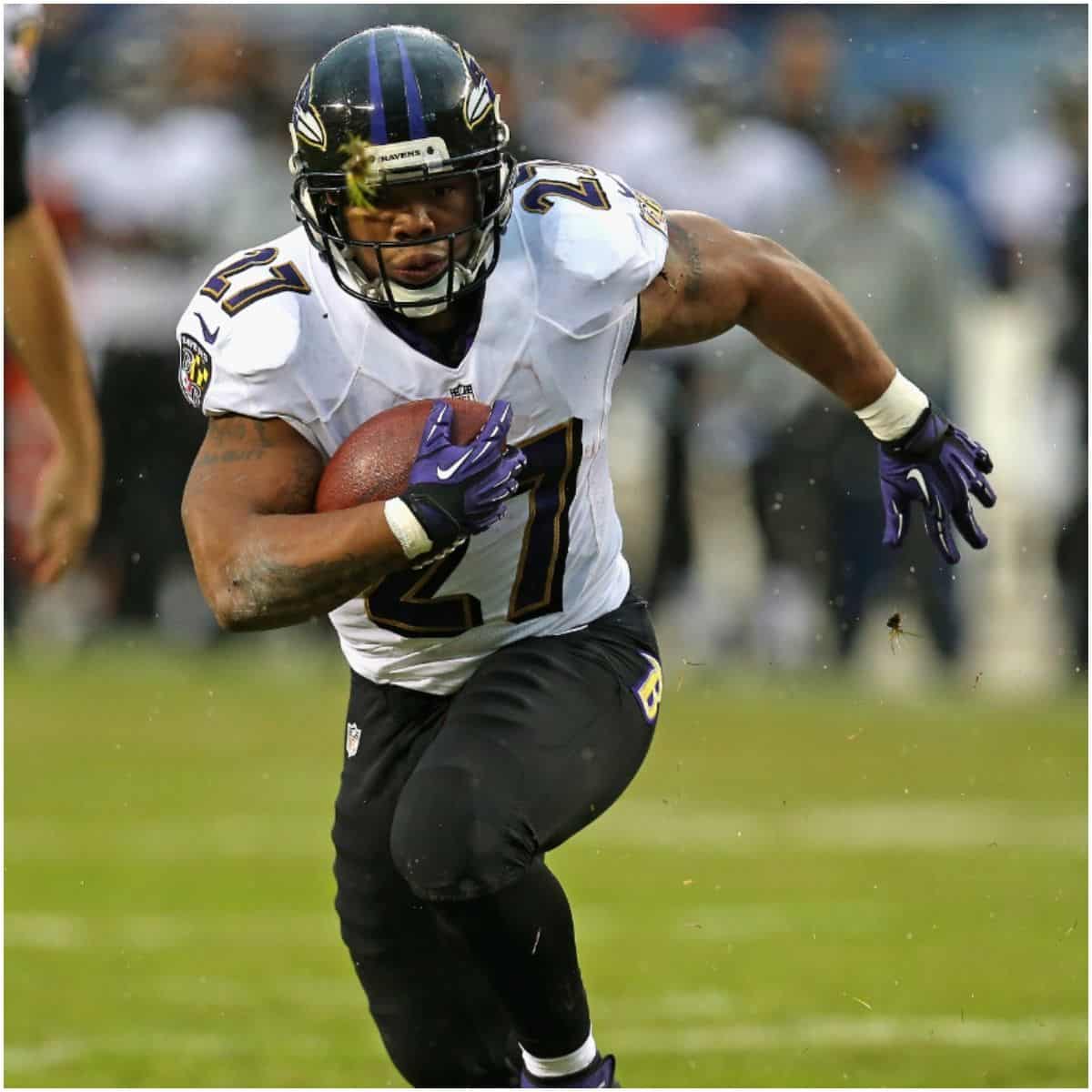 Ray finished the 2014 season with 254 carries for 1,339 yards and 7 touchdowns.
Engaged to Janay
In May 2012, Ray became engaged to his high school sweetheart, Janay Palmer.
"Ray had come home for the weekend and proposed in front of my house," Janay told ESPN in an interview. She added: "The first thing I asked him was, 'Did you ask my dad?' He said yes, of course."
On July 16, 2012, Ray signed a 5-year, $35 million deal with the Ravens.
In 2012, Ray was voted as the city of Baltimore's most charitable person.
In February 2013, Rice won Super Bowl XLVII after the Ravens defeated the San Francisco 49ers at Mercedes-Benz Superdome in New Orleans.
In February 2014, Ray was arrested for assaulting Janay in an Atlantic City elevator. Later, a video surfaced of him punching his then-fiancée. He was released the next morning.
"You know that's not me," Ray said in a later interview. "You know that's something I have to live with the rest of my life."
On March 27, 2014, he was indicted by an Atlantic County grand jury on a charge of third-degree aggravated assault.
According to The Atlantic City Police Department report: "After reviewing surveillance footage, it appeared both parties were involved in a physical altercation."
Ray and Palmer married.
On March 28, 2014, Rice and Janay married in a small ceremony.
Ray said he and Palmer got past his "darkest moments" thanks to their undeniable bond.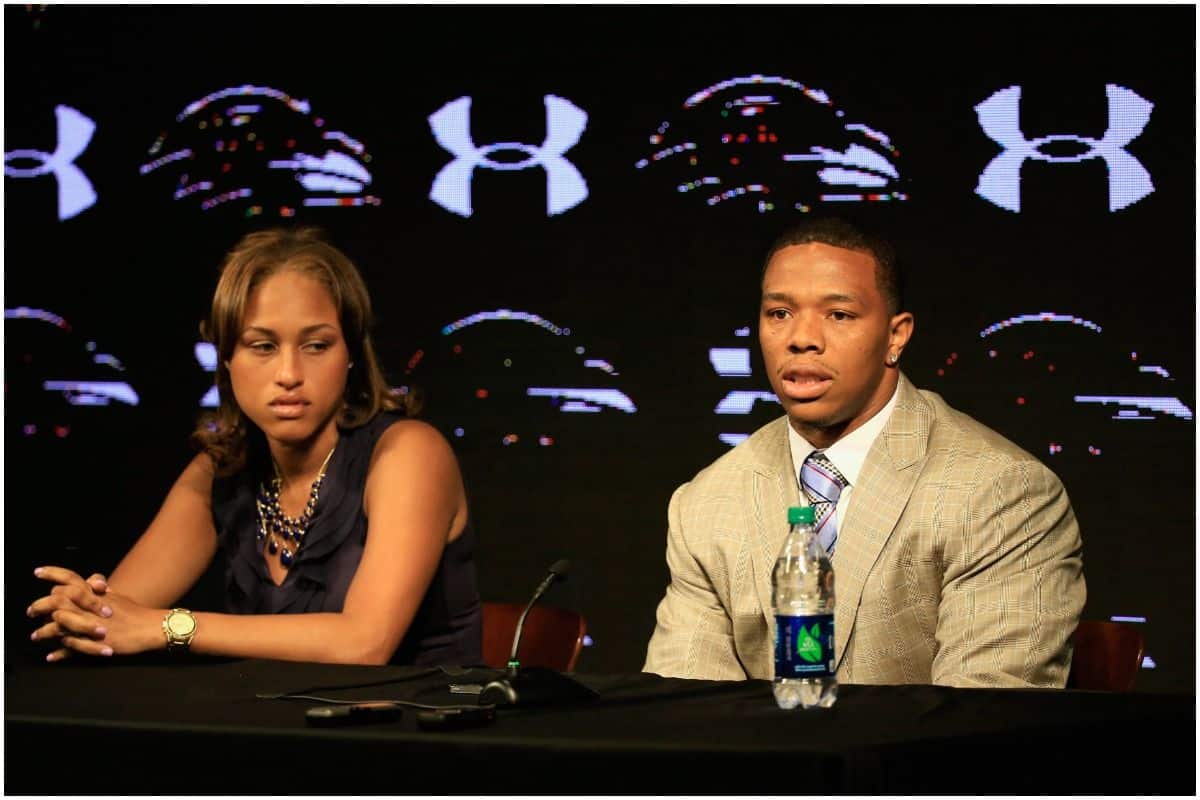 "Everybody makes mistakes," Janay said in an interview at the end of 2014. "After this whole situation, you would think that we lived in a country full of people who never made a mistake."
On May 1, 2014, he pleaded not guilty to aggravated assault.
In September 2014, Ray was suspended indefinitely by the NFL. Also, the Ravens voided his contract.
He hasn't played professional football since. Ray's final game with the Baltimore Ravens came in a preseason game on August 16, 2014. Rice initially received only a two-game suspension.
Soon, EA has cut Ray from its popular Madden NFL 15 video game. Electronic Arts Vice President Brand Marketing Julie Foster said in a statement: "With Ray Rice's indefinite suspension from the NFL, he will be removed from 'Madden NFL 15.'"
Nike also cut ties with the former Rutgers University star.
On November 28, 2014, a federal judge overturned the indefinite suspension given to Ray by the NFL.
"There are rules for life as a man, and the No. 1 rule is never put your hands on a woman," Ray said in September 2016 while on a Big 12 panel about campus violence.
In 2018, Ray officially announced that he is 'done with football.'
READ MORE: Who is Ray Ciccarelli's wife?
What is Ray Rice doing now?
Currently, Ray is enjoying his life with his wife and two children.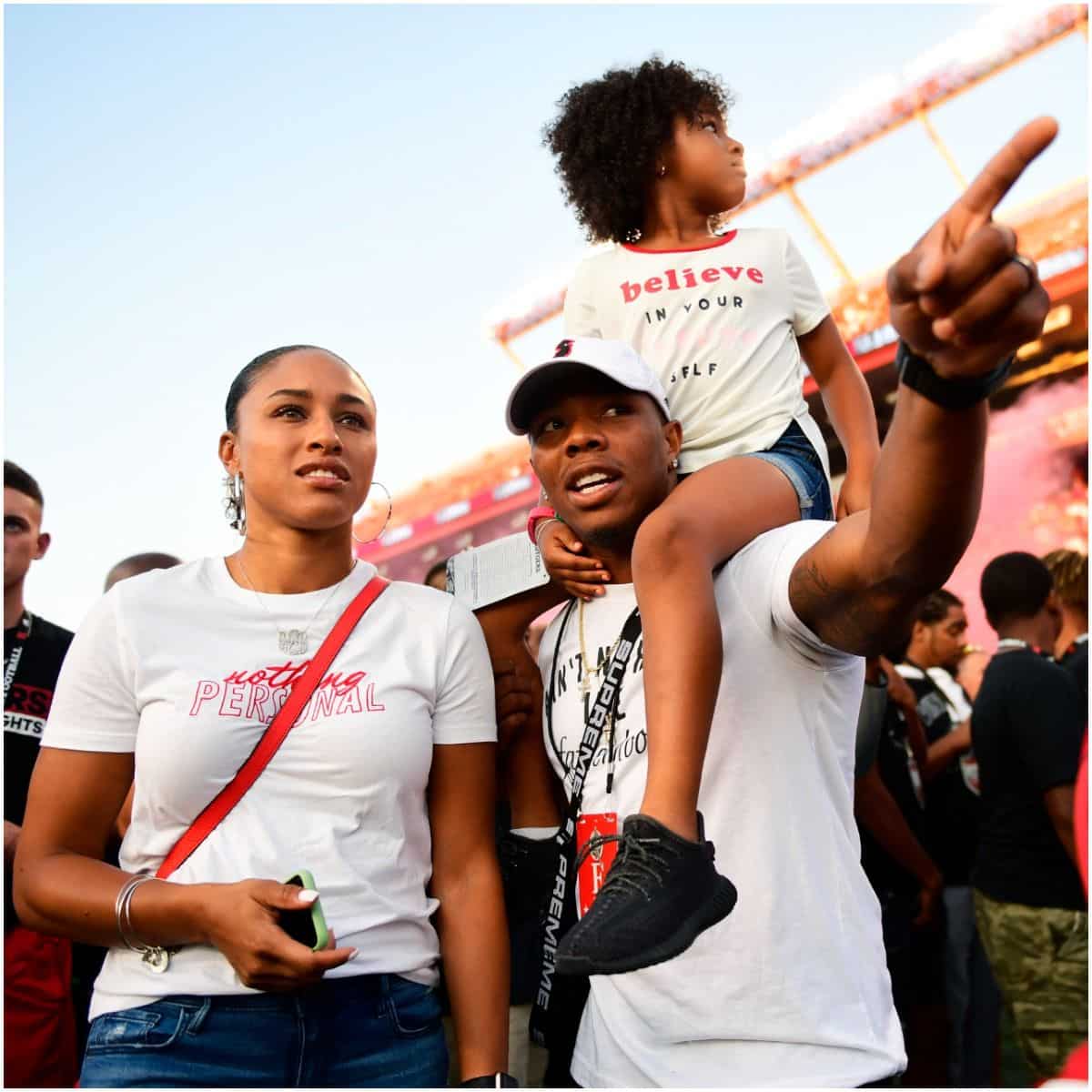 In February 2021, Rice gave away free food to Baltimore residents who are desperately in need. "It doesn't have to be a holiday, you know when you are thinking about giving back, you give back on any day," he said.
On March 28, 2021, Rice and his wife celebrated their 7th anniversary. "Year 7! The number of completeness & perfection," Janay wrote on her Instagram. She added: "To 77 more years of gut-wrenching laughs!"
Height
5 ft 8 in (1.73 m)
Quotes
"Sometimes in life, you will get knocked down."
"I was forced to be a young man at a young age."
"You can be a hero to someone just by being their friend."
READ MORE: Jeffrey Earnhardt Net Worth
Ray Rice – Net Worth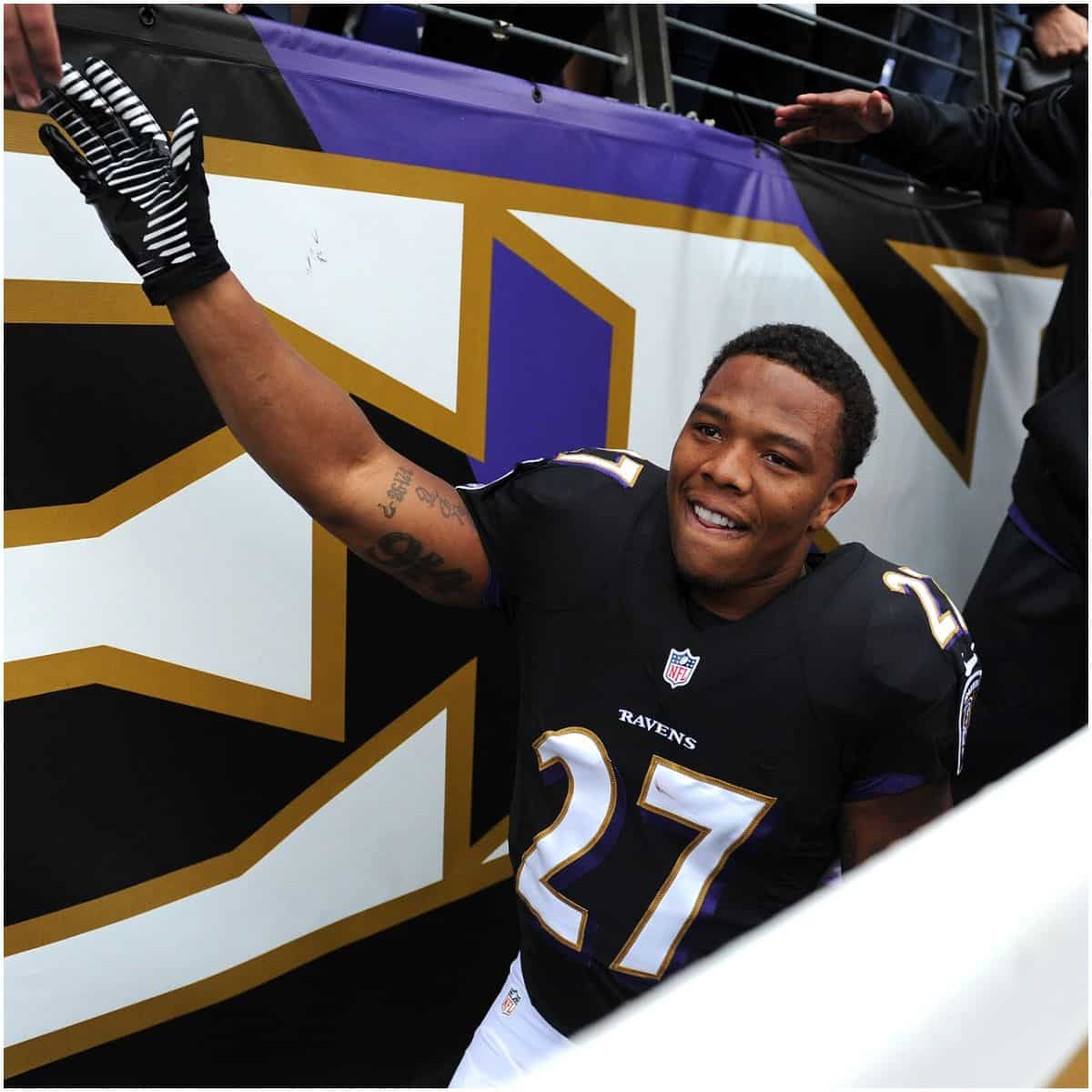 Rice earned most of his wealth from playing for the Baltimore Ravens from 2008 to 2014.
At the time of his suspension, Ray was on a $35 million contract. His career earnings are at $29.7 million.
Ray also made money from sponsors. At his best, Rice received around $1.6 million per year from sponsors.
In 2008, Ray bought a house located in the gated Grey Rock community in Pikesville for $350,000.
In 2015, he sold his 4,736 sq. ft. house in Reisterstown for $899,000. Ray bought the house in 2012 for $850,000.
Therefore, former American football running back Ray Rice has an estimated net worth of $14 million.
READ THIS NEXT: Who is Adrien Broner?