Bello Nock, nicknamed the World's Greatest Daredevil, is a clown descendant of the family which founded Switzerland's Circus Nock in the 18th century.
He has performed a few stunts in New York City, including at the Statue of Liberty and Madison Square Garden.
Additionally, Nock was featured in the Guinness Book of World Records for a high wire walk over a cruise ship.
He is known for his unique ability to make his audience laugh while performing dangerous and daring stunts and his foot-tall, naturally red hair.
Biography
Nock, born Demetrius Alexandro Claudio Amadeus Bello Nock in 1968, began performing at age 3, playing the baby on the burning house in Disney on Parade's "Dumbo's Circus."
At age 6, he played Michael Darling in a touring production of "Peter Pan," starring Cathy Rigby, a former Olympic gymnast.
Moreover, at age 15, Nock first performed his family's trademark sway pole act.
In 2001, he joined Ringling Bros and Barnum & Bailey Circus as their headliner.
Time Magazine included him in their list of "America's Best Artists and Entertainers," calling Nock "America's Best Clown," in 2001.
In 2004, the New York Daily News said Bello "may be the greatest athlete ever to set foot in the world's most famous arena" – Madison Square Garden.
Double Wheel of Steel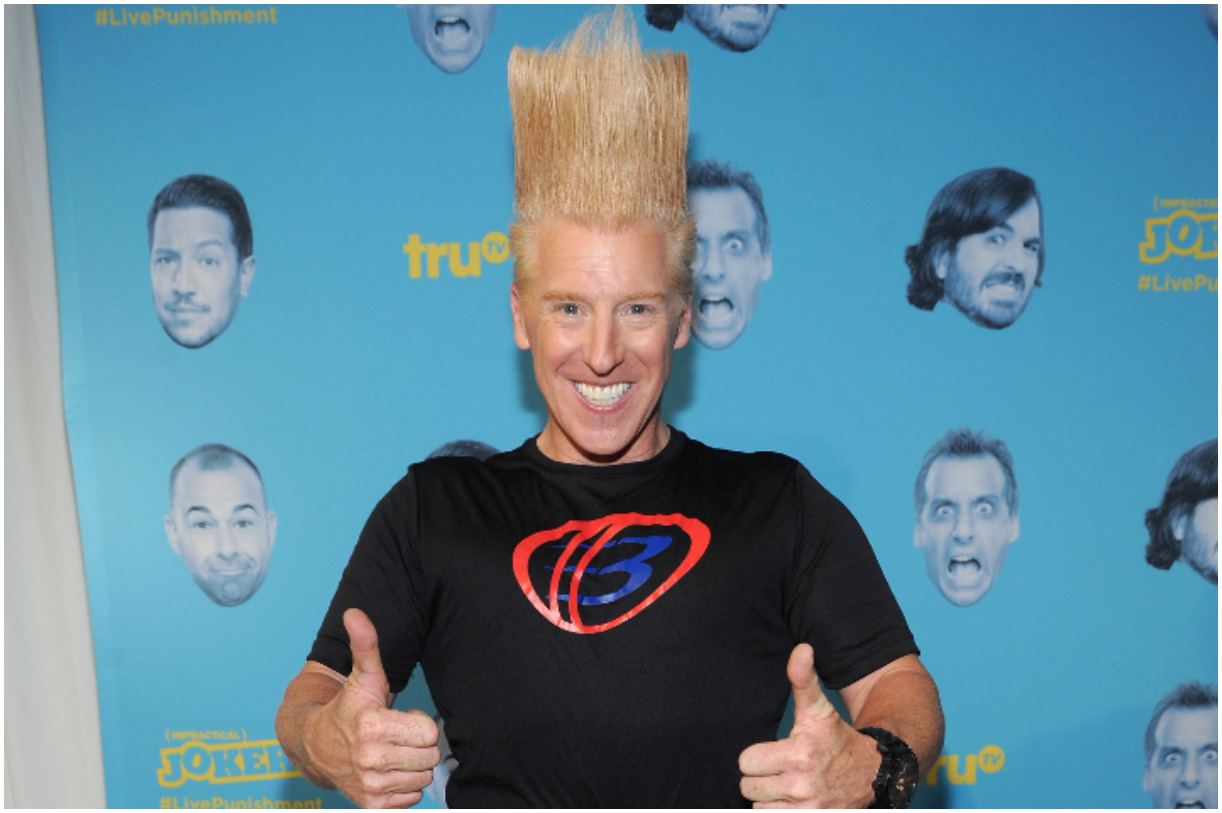 In March 2007, the New York Times presented a two-page, full-color feature on Bello's Double Wheel of Steel.
In 2009, he was the youngest person ever inducted into the Circus Ring of Fame.
He walked a high wire over the Lincoln Center in New York City to announce his return at the Big Apple Circus for their 32nd production, "Bello Is Back!," in the fall of 2009.
At the Monte Carlo International Circus Festival, he won the prestigious Gold Clow in 2011.
In the same year, Bello performed a stunt at the Great Parade by jumping off the roof of a 4-story tall building in front of an audience of over 20,500 people.
The stage production "Bello Mania" made its theatrical debut at the New Victory Theater in New York City in March 2013. His theater show, "Bello Mania," was nominated for a Drama Desk Award.
On June 3, 2014, while being balanced on a high wire above Times Square (during Good Morning America), Nock announced that he would attempt "The Ultimate" Stunt, a 15 death-defying stunts in under 15 min. Afterward, he set a world record by staying balanced on the wire for 8 hours of media interviews.
Additionally, on June 20, 2017, he appeared on America's Got Talent and performed his audition atop a 37-foot "sway pole" (an extreme cirque-style act that provides aerial pole acrobatics without the need for a permeant install or rigging).
In the spring of 2019, he performed on World's Got Talent.
READ MORE: Dave Kindig & Charity
Wife
Bello Nock is married to Jennifer Nock. She serves as his manager.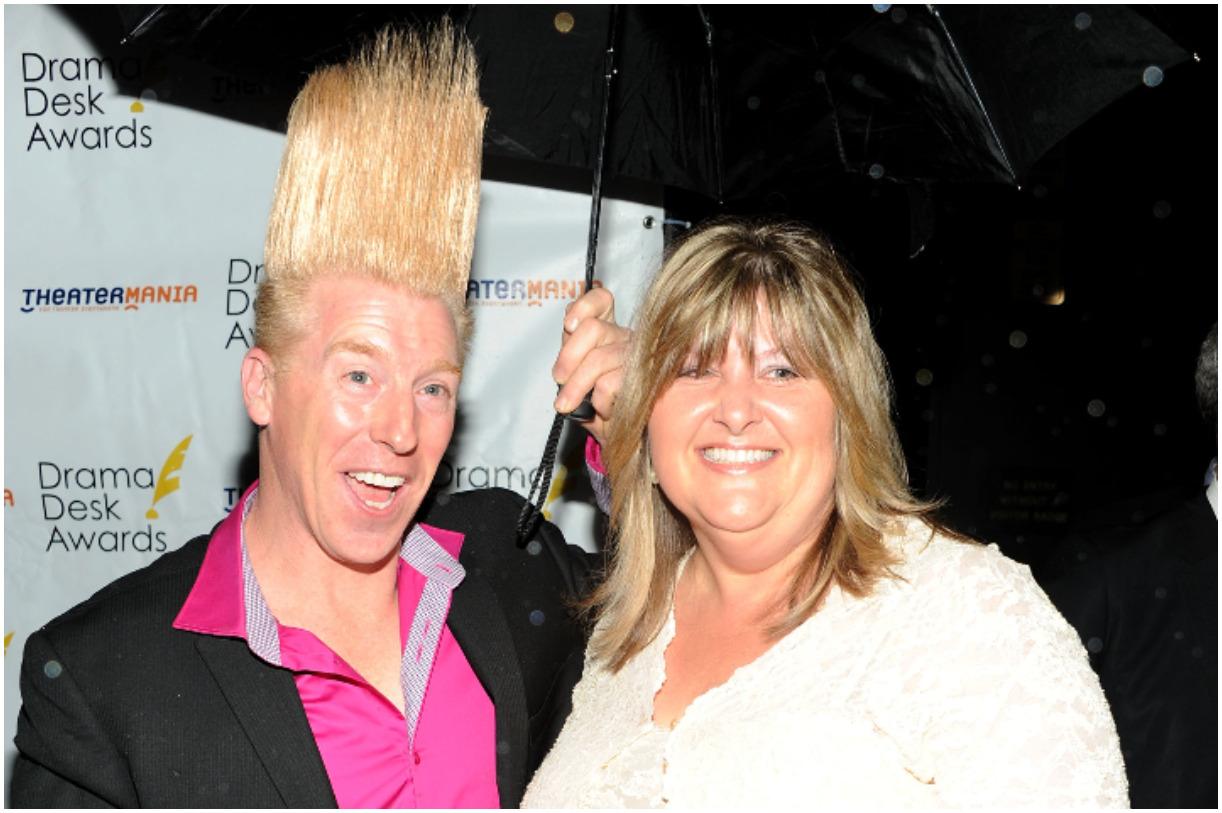 They have three children together.
During an interview, Jennifer said:
"When you see Bello on the show, it's just an exaggerated version of Bello at home."
Daughter
Annaliese Nock is his daughter. She was born in Florida on March 15, 1996.
She survived being nailed into a coffin that contained six sticks of dynamite that detonated during her audition for America's Got Talent season 13. Annaliese needed to exhale at the right moment, or else her lungs could be at high risk of imploding.
In addition, she completed the most somersaults in 1 minute in the Wheel of Death on the Opening night of "Circus Sarasota's Winter Production, Red, White & BELLO!."
She is a fan of Heidi Klum and Tyra Banks.
Trivia
Nock said that his father was not going to force him into the circus. – "He just said I should try it for 30 or 40 years."
In 2017, Bello competed on America's Got Talent, performing atop a "sway pole."
READ MORE: Jeff Kaplan Net Worth
Salary
Nock salary is not disclosed, but an acrobat working for Cirque du Soleil can expect to make between $30,000 to $100,000 per year, depending on the city, experience, and fame.
Therefore, it is estimated that Bello Nock has an annual salary of $150,000. In addition, he has other streams of income.
Bello Nock – Net Worth
Circus performer Bello Nock has an estimated net worth of $800,000.
READ THIS NEXT: Emily Fernandez Age
References

https://www.nytimes.com/nyregion/public-lives-renaissance-clown-meets-like-minded-elephant.html