Emily Fernandez, aka Right Cheek, is a reality show star personality and an actress famous for her small height.
Along with friend and fellow cast member Bri Barlup, she is one-half of the rap duo from Little Women, an American reality television series that debuted on January 27, 2016, on Lifetime.
Biography
Fernandez was born in Pennsylvania, United States, on June 22, 1992. She currently resides in Atlanta, Georgia.
When Emily was just a baby, her biological parents gave her up for adoption.
She has achondroplasia, a form of short-limbed dwarfism. Achondroplasia occurs in about 1 in 15,000 to 40,000 newborns.
Symptoms may include:
shortened legs, arms, and fingers;
frequent middle ear infections that may lead to hearing loss;
large head size with a flattened nasal bridge and a prominent forehead;
slowing down of breathing for short periods;
misaligned teeth;
poor muscle tone;
curved lower spine;
extra space between the ring and middle fingers;
small vertebral canals.
In 2017, she started dating Dreadz 448, a Dallas rapper.
The couple recorded a song together called "Lifetime."
Fernandez also has her own YouTube channel, called "OFFICIALCRC." In 2017, Emily recorded three songs with her friend Bri Barlup: Gettin' Rich, Poppin' Bottles, and HD.
On May 24, 2019, Bri and Fernandez released a song named "Project X" with Andrea and Amanda Salinas. As of December 19, 2019, the video has over 2.3 million views.
Instagram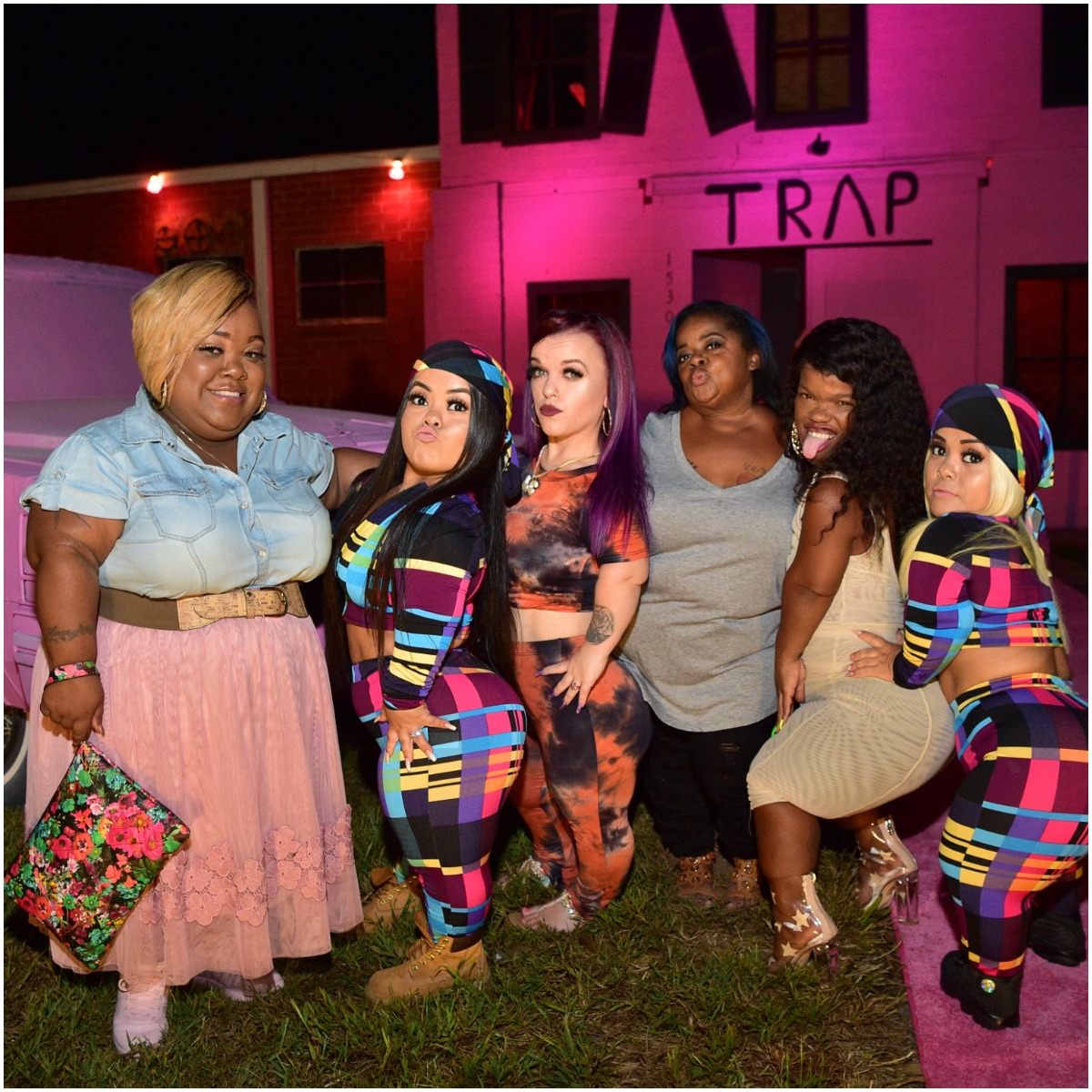 Fernandez has more than 556,000 followers on her Instagram account.
READ MORE: Is William Lane Craig married?
Children
She has a daughter named Eva, from a previous relationship. The girl is average-sized. For Eva's 8th anniversary, Emily wrote on her Instagram:
"You have been with me on my darkest days and on through my best moments. You are such a sweet, kind, thoughtful and responsible little lady."
Her second child was born on April 27, 2016, a son named Lontel Jahnar "JJ" Johnson, Jr.
The father is Lontel Johnson. Some sources say that Emily used IVF to conceive and choose the gender.
In vitro fertilization (IVF) works by using a combination of surgical procedures and medicines to help sperm fertilize an egg.
Unfortunately, JJ passed away in August of 2016 (when he was just three-month-old) after dealing with difficulty breathing and seizures.
Fernandez said during an interview by the "People" magazine:
"To say the last 3 months have been the most difficult of my life is the understatement of the century. JJ, my second born, was a prayer answered. He was born on April 27, 2016, and he was the perfect tiny package."
She later added:
"My baby was having seizures in utero and doctors believe there was a problem with the placenta. Little people pregnancies are high risk and being pregnant with a little person is even more dangerous. He wasn't receiving enough oxygen and he was born with blood around his brain."
In another interview, Emily said:
"I fought for his life – I demanded that he have multiple tests run. I wanted to be sure that I did everything in my power to save him and keep him. If he would've been average height, this would've still happened."
Emily went on to say:
"Everything was due to his brain damage."
In March 2018, it was reported that Emily is expecting her 2nd son through IVF with Lontel.
In an Instagram post featuring a very pregnant Fernandez, alongside pal Bri Barlup, the mom-to-be wrote:
"This was 3 months ago. Just imagine how things are now."
According to some sources, the couple is not currently together; however, Lontel Johnson plans to be involved in the baby's life.
On November 3, 2018, she gave birth to Zayne Odell Johnson in Dallas.
Despite being born at just over 35 weeks, the boy was a healthy 6 pound, 1-ounce newborn. But, Zayne Odell Johnson is a little person (he has achondroplasia).
READ MORE: Who is Bello Nock?
Trivia
She has three dogs.
What is the net worth of Emily Fernandez?
Fernandes earns most of her wealth from starring in the TV series – Little Women: Atlanta and Little Women: Dallas.
In addition, Emily makes money from sponsored posts on her Instagram account. An account with over 556,000 followers can receive at least $10,000 per sponsored post.
Therefore, Little Women star Emily Fernandez has an estimated net worth of $0.7 million.
Featured image source – © Guliver / Getty Images.
READ THIS NEXT: Jeff Kaplan Net Worth
Reference
https://popculture.com/little-women-atlanta-bri-barlup-emily-fernandez
https://people.com/tv/little-women-atlanta-emily-fernandez-remembers