Boogie2988 is an American YouTuber and Twitch streamer who creates content relating to gaming. Boogie is best known for his fictional character "Francis," based on his early life experiences.
Biography
He was born on July 24, 1974, in Fayetteville, Arkansas, USA, as Steven Jay Williams.
His mother was a teacher, while his father was a coal miner.
Williams has an older sister named Karla and an older brother named Bryan.
Steven grew up in a highly dysfunctional family. "I was born into a home where I was unwanted and tortured. I mean literally tortured," Boogie confessed during an interview. "Food was the only comfort I had."
He graduated from St. Paul High School in Virginia.
YouTube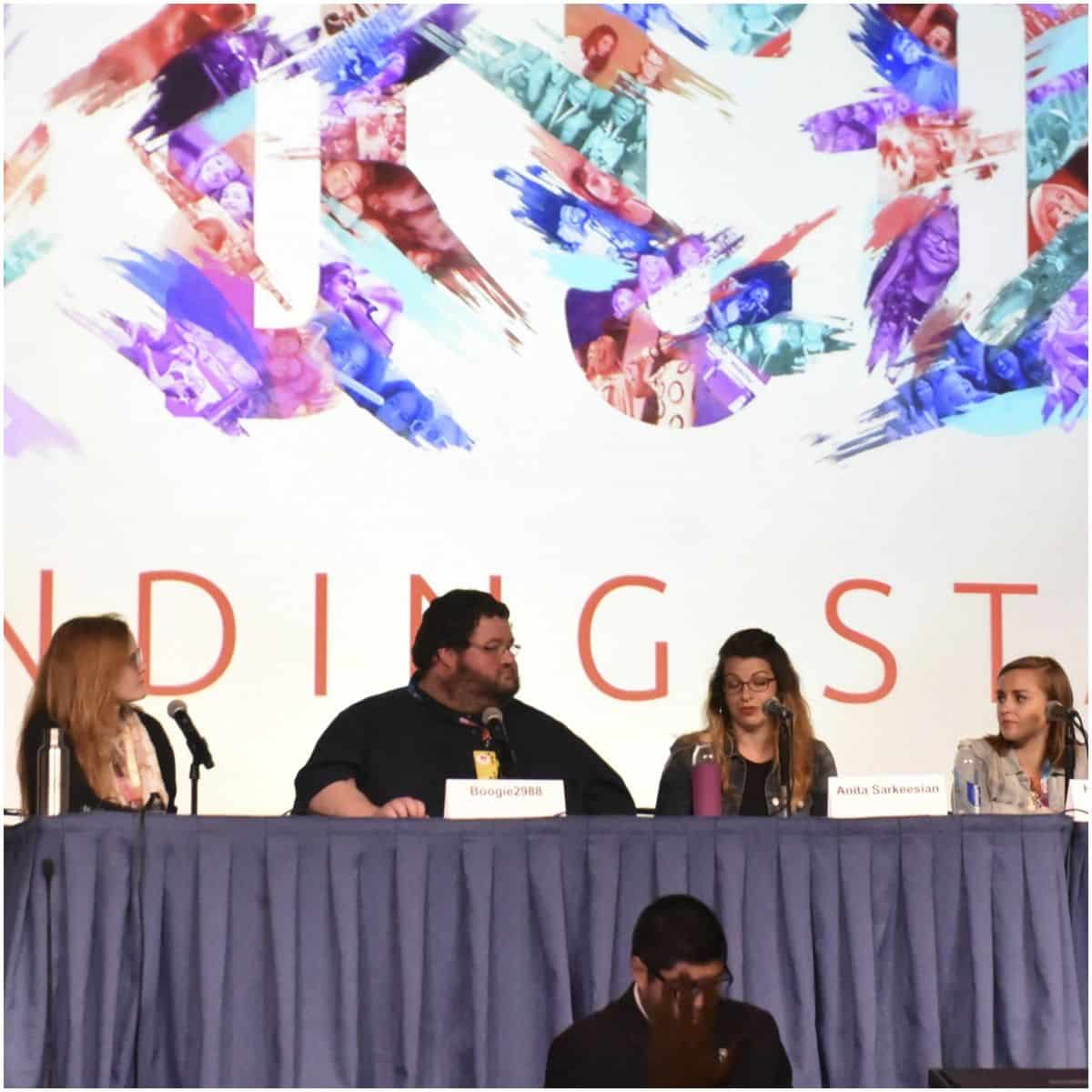 In April of 2006, Boogie started his YouTube channel that airs mainly gaming and comedy content.
"I make vlogs, comedy sketches, video game-related news and articles, rage videos, parodies, gameplay videos, and other gaming videos as well," he wrote in the channel description.
In 2013, Steven was featured in a Super Bowl commercial.
In 2016, Williams won the trending gamer category at the Game Awards. In the same year, he had a small role as Mancis on Crash Zoom, a British animated adventure-comedy web-series.
In June 2016, Steven's YouTube account was deleted by a hacker while Boogie was at the online video convention VidCon.
"He [the hacker] began deleting everything," Williams explained on Medium. He continued: "My YouTube account… gone. My Gmail address… deleted. He began to dismantle my career piece by piece."
"We are working now to get everything back up and running," he wrote on Reddit. "Channel should be back in a few days."
His YouTube channel was restored a few days later.
READ MORE: Who is Dakotaz's girlfriend?
Gastric Bypass Surgery
On August 1, 2017, Steven had gastric bypass surgery due to morbid obesity, a type of weight-loss surgery that can help people with obesity to lose weight. During the surgery, the surgeon creates a small upper stomach pouch and a lower stomach pouch that is no longer used. Complications include the possibility of blockages, infection, blood clots, bleeding, and leaks.
"I abuse food and it abuses me right back, and I treat it like a drug, and I use it like a drug," Williams said. "For people like me, who are in my position or have a body like mine, there is an intervention, and it is surgical."
"Was at 540 pounds when we started the procedure," he tweeted a year later after his gastric bypass surgery. Boogie added: "I am now at 360. That's 180 pounds down."
In 2018, Steven had a guest appearance on the TV series Sugar Pine 7.
In 2019, he had a full dental implant. Steven announced his followers in March: "Seeing a dentist today to start the long and expensive process. Wish me luck."
After Boogie bought a new Tesla automobile on June 27, 2019, some fans accused the YouTuber of "begging" for cash from his followers.
"I am considering it an investment in myself," Williams explained. "Encourage me to drive more. Leave the house more. Go to the gym."
In June 2019, he thanked a fan sarcastically for donating $3, claiming that it was "a lot of money, I guess, for a person of color."
Wife
In 2013, Boogie2988 married Desiree Williams. The couple divorced in February 2018.
"We fell out of love and are splitting amicably as friends," Steven tweeted after the divorce was official. "We will be fine."
READ MORE: FaZe Rain Net Worth
Quotes
"You can continue the discount this truth and ignore it because it's coming from me."
"I am still making a decent income and that's what makes it worth it."
"My goal is to teach myself that I can control what I eat."
"Tried to go to bed at a reasonable time but my brain decided now would be a good time to unpack some trauma."
"Make your voice heard. Let the country know how you feel."
Boogie2988 – Net Worth
Steven earns most of his wealth from ads on YouTube, streaming on Twitch, Patreon, and sponsors.
On YouTube, Williams has over 915 million views, meaning about $2 million in revenue before taxes. However, Boogie had many expenses, like gastric bypass surgery, a full dental implant, and a divorce.
Therefore, YouTuber Boogie2988 has an estimated net worth of $700,000.
READ THIS NEXT: Who is NICKMERCS?