Brian Banks is a former American football player who spent five years in prison and five more on probation after being falsely accused of rape.
Biography
He was born on July 24, 1985, in Long Beach, a Southern California coastal city adjacent to Los Angeles.
Brian attended Polytechnic High School in Long Beach, California. During high school, he was a standout high school football star. At age 16, he was ranked 11th in the nation as a linebacker.
One of Brian's high school friends, Wanetta Gibson, accused him of rape.
When Brian had gone to court, he was appointed a public defender.
Facing a possible sentence of 41 years to life, Banks agreed to take a plea deal.
"I was facing 41 years to life at this time," he said. Brian also said that his lawyer told him he would not receive jail time, however, a judge sentenced him to six years in prison.
Later, Wanetta Gibson sued the Long Beach Unified School District. She received a settlement of $1.5 million.
Brian spent five years and two months in prison.
After he was released from jail in 2007, Banks spent five years on monitored parole.
In 2011, Wanetta Gibson admitted to Banks and a private investigator that she made up the story (she was also secretly filmed).
Wanetta said: "No, he did not rape me."
In 2012, Brian's conviction was overturned with the help of the California Innocence Project.
Gibson ultimately admitted, and a judge reversed Banks' conviction on May 24, 2012.
On September 20, 2012, Banks signed as an undrafted free agent with the Las Vegas Locomotives of the UFL. He said: "Football was a dream, an opportunity once taken from me – something I thought I'd never been able to do again."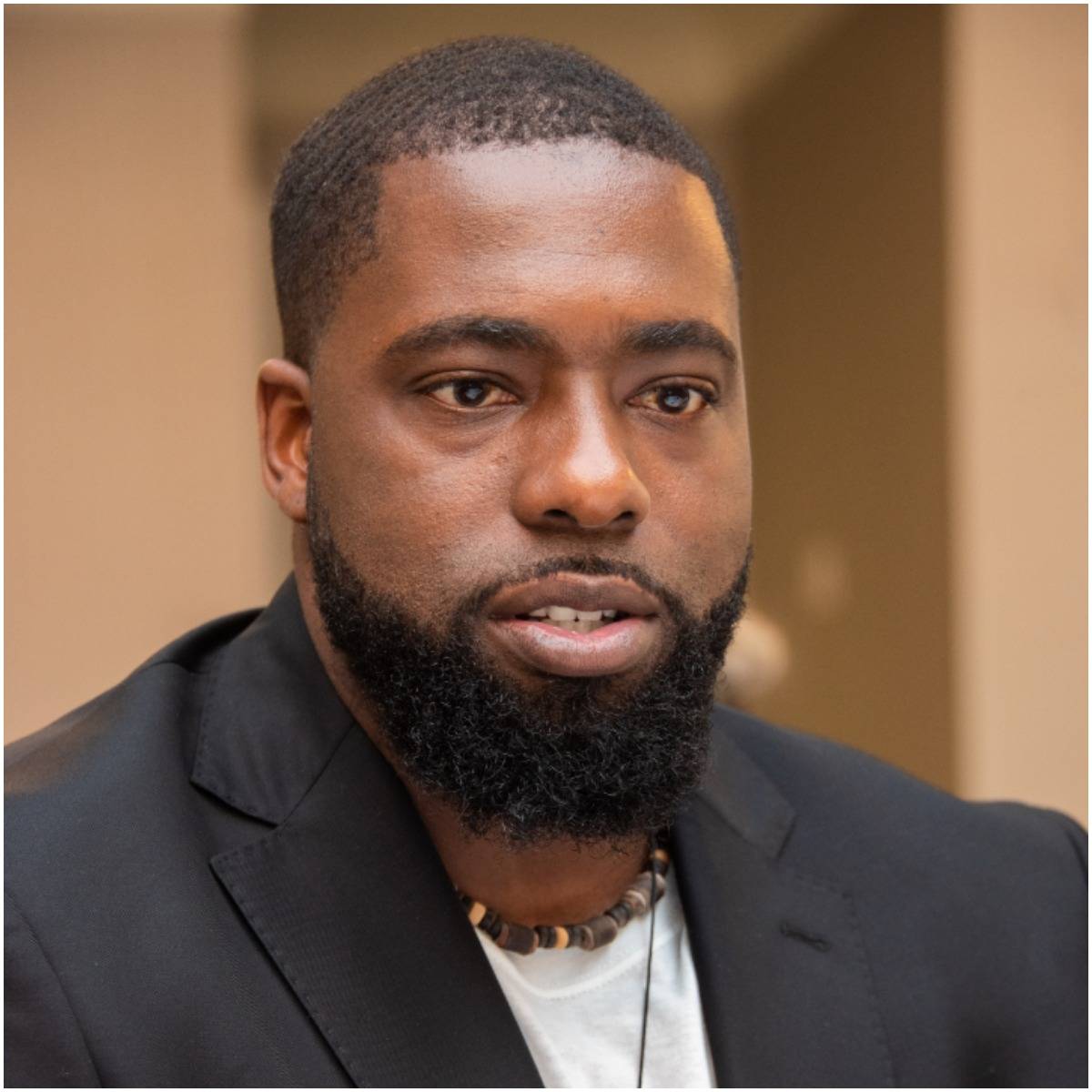 In 2013, Wanetta Gibson was ordered by a LA Superior Court judge to pay the Long Beach Unified School District $1.5 million, plus an additional $1.1 million in fees.
Atlanta Falcons
On April 3, 2013, Brian Banks signed with the Atlanta Falcons.
He made his National Football League debut in a game against the Cincinnati Bengals.
"Aside from getting my life back and my freedom back, this is the biggest accomplishment of my life. But it is also just the beginning," Banks said in a later interview.
The Falcons released him on August 30, 2013. In total, Banks played four games for the Falcons.
"There was a lot of respect, and I really appreciated what Atlanta and the Falcons did for me," Brian said. He added: "The love that they gave me and the way they welcomed me in… it was a dream restored."
In 2014, he received a job at the NFL's Front Office by Commissioner Rodger Goodell.
Movie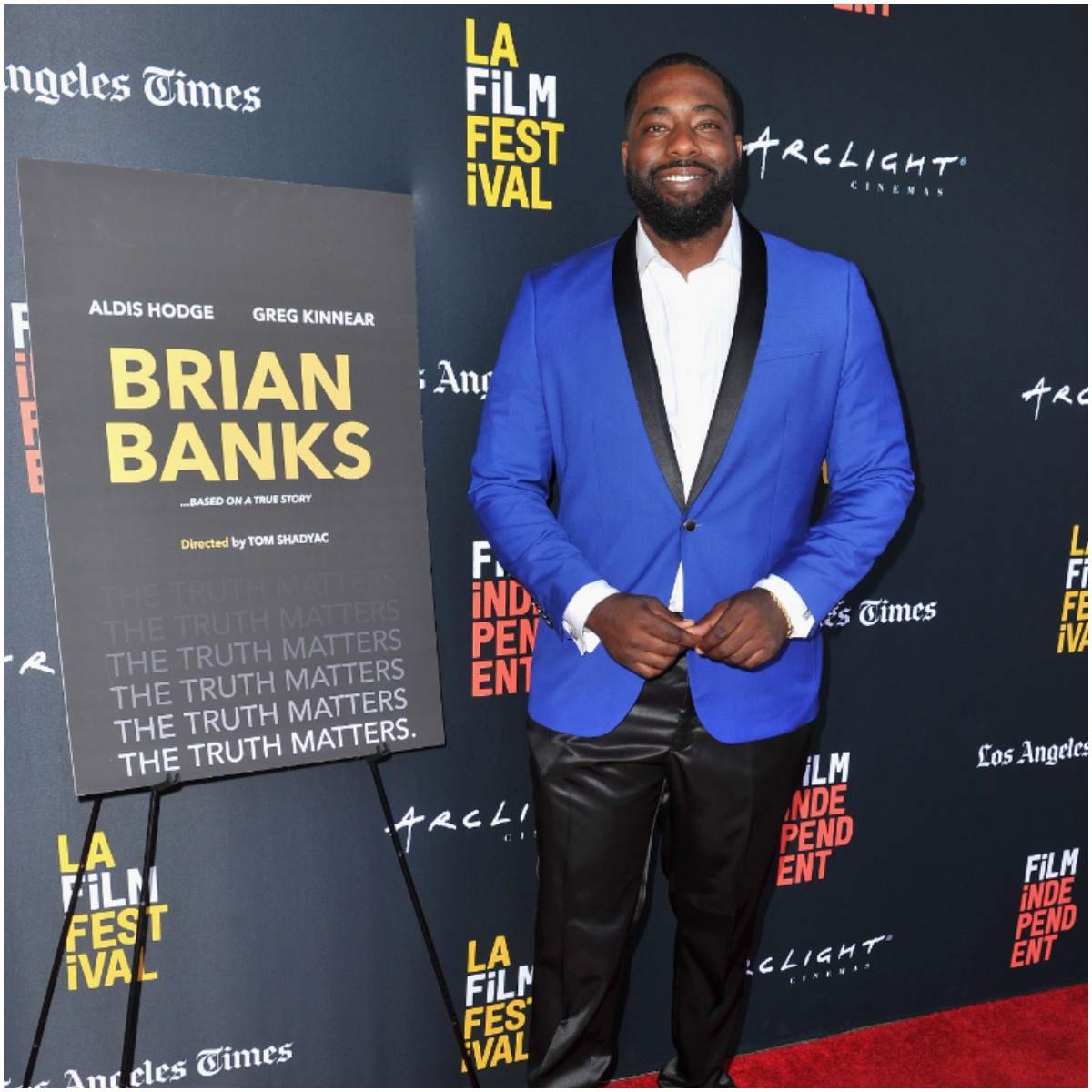 A film based on his life story was released on September 22, 2018. Brian is depicted on-screen by Aldis Hodge, who also performed in the 2015 biopic Straight Outta Compton.
"This movie is to raise awareness about the flaws within our judicial system, but this movie is also about inspiring people," Brian said about the film. He also stated for CBS: "The contrast of a prison cell and wrongful conviction to a movie being made about the whole ordeal is pretty surreal."
The movie was directed by Tom Shadyac. Other stars in the film are Morgan Freeman as Jerome Johnson, Sherri Shepherd as Leomia, Tiffany Dupont as Alissa Bjerkhoel, and Greg Kinnear as Justin Brooks.
READ MORE: How The NBA Makes Money
Book
In July 2019, Banks published his memoir – "What Set Me Free: A True Story of Wrongful Conviction, a Dream Deferred, and a Man Redeemed."
Wife
In May 2015, Brian Banks married Emmy Marino (also known as Emanuela Marinova, according to other reports).
In February 2017, he filed for divorce.
Height
Banks is 6′ 3″ (1.91 m) tall.
READ MORE: Yusaf Mack Net Worth
Quotes
"There was a time when I had nothing. I lost everything."
"Bad decisions, misery, stress… What you stick to, becomes YOU. "
"If you're sick of people posting about a problem, verses the problem, you're the problem."
"All the negativity that was once around me has turned into all this positivity."
"The biggest thing you must remember is the mindset you have."
"I set my heart out to prove my innocence by any means necessary."
"I want to be in a better position than what I was yesterday."
Brian Banks – Net Worth
In 2013, Banks signed a contract with Atlanta Falcons worth $1.4 million. However, Brian was released several months later. He also worked at the NFL Department of Operations.
Banks made money from selling his book. It is unclear whether or not he received any royalties from the movie. Currently, Banks serves as a public speaker.
Therefore, Brian Banks has an estimated net worth of $1 million.
READ THIS NEXT: Tyler Skaggs Biography