Tyler Skaggs was an American professional baseball starting pitcher who played in MLB for the Los Angeles Angels and Arizona Diamondbacks.
Biography
He was born on July 13, 1991, in Woodland Hills, California, USA, as Tyler Wayne Skaggs.
His mother was the softball coach at Santa Monica High School.
During his childhood, Tyler dreamed of wearing blue and pitching at Dodger Stadium.
In 2009, Skaggs was drafted in the first round by the Angels (40th player chosen overall).
In July 2010, Tyler was traded along with Patrick Corbin, Rafael Rodriguez, and Joe Saunders to the Arizona Diamondbacks for pitcher Dan Haren.
He made his Major League Baseball debut in 2012.
On December 10, 2013, The Diamondbacks traded Tyler back to the Los Angeles Angels.
In 2014, Skaggs started 18 games and pitched to a 5–5 record and 4.30 ERA.
Tyler missed the entire 2015 season since he was recovering from Tommy John surgery (also known as ulnar collateral ligament reconstruction).
In 2016, Skaggs started 10 games.
In 2017, he missed over three months due to a right oblique muscle strain.
In 2018, Tyler started 24 games with a 4.02 ERA.
In 2019, Skaggs had 15 starts with a 4.29 ERA and 78 strikeouts.
Wife
On December 31, 2018, Tyler Skaggs married Carli Miles. He proposed to Carlie while they were vacationing in Bora Bora in 2017.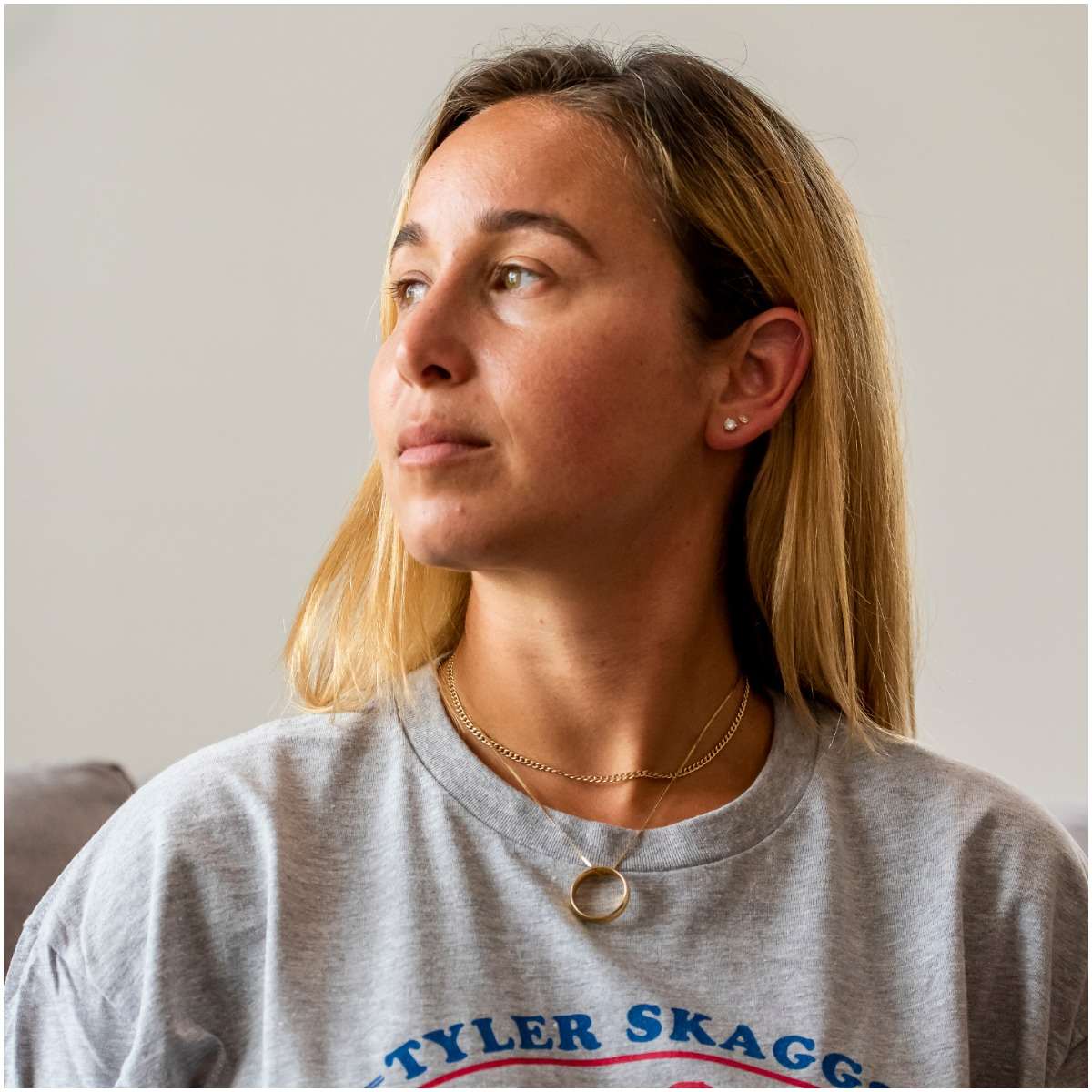 "Happy Birthday to my beautiful wife and love of my life," Skaggs wrote on his Instagram in January 2019. He added: "Cheers to many more years of happiness "
Death
On July 1, 2019, Tyler was found unresponsive at a hotel in Southlake, Texas.
Skaggs was pronounced dead at the scene after choking on his vomit with a toxic mix of alcohol and oxycodone and fentanyl (up to 100 times more potent than morphine) in his system.
He was 27.
His family hired attorney Rusty Hardin to investigate the causes of his death.
According to a toxicology report and autopsy done by the Tarrant County Medical Examiner (August 30, 2019), Tyler had a blood-alcohol level of 0.122, 3.8 nanograms per milliliter of fentanyl, and 38 nanograms of oxycodone, a prescription-strength pain killer, in his system when he died. The autopsy also revealed that his death was accidental.
Note – oxycodone and fentanyl are prohibited substances under Major League Baseball's Joint Drug Prevention and Treatment Program.
READ MORE: Who is Tim Montgomery's wife?
MLB Commissioner Rob Manfred said in a statement: "All of us at MLB extend our deepest condolences to Tyler's wife Carli, their family, their friends and all of his Angels' teammates and colleagues."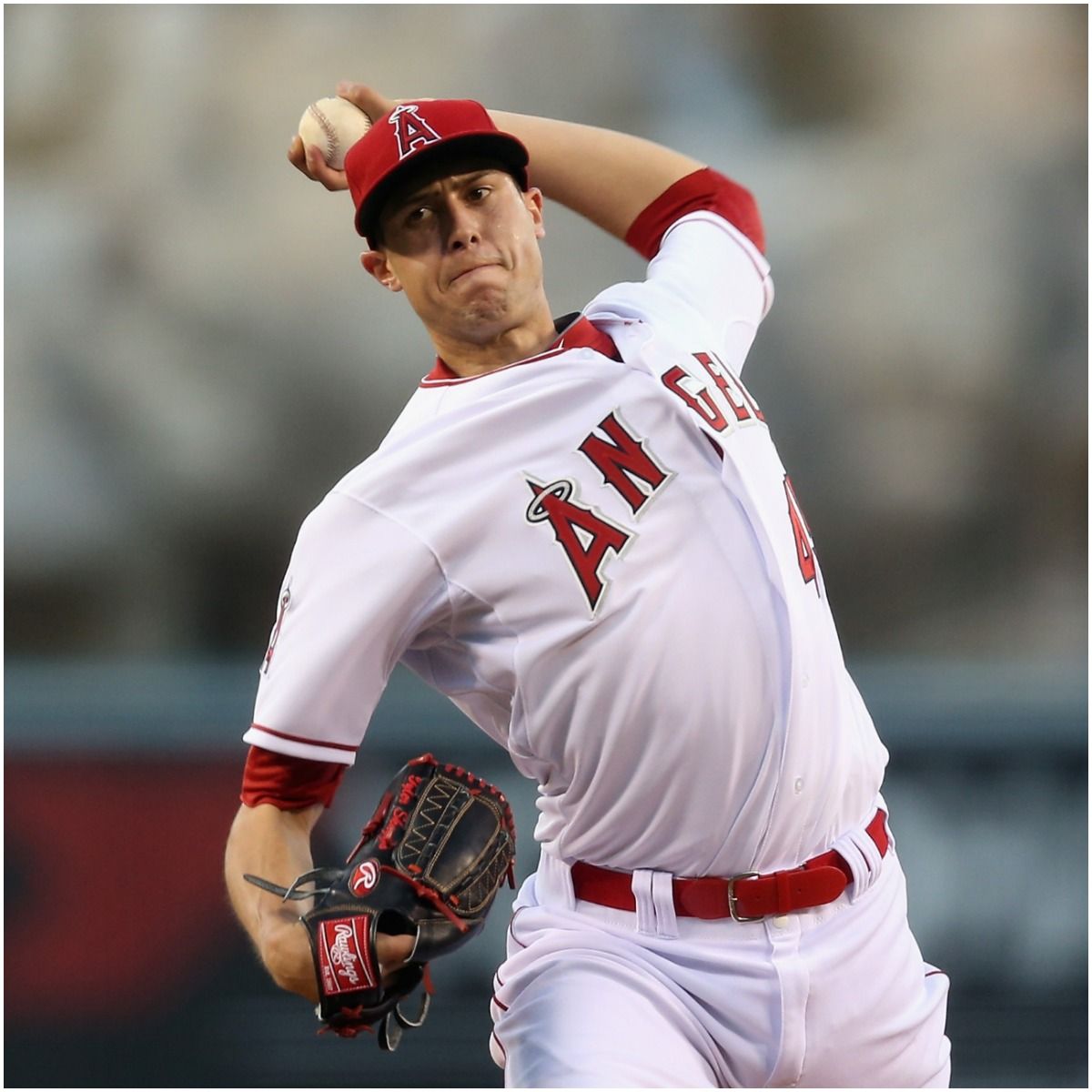 "Praying for his family to find peace in such a hard moment," tweeted Rene Rivera, catcher for the New York Mets. He added: "Sad moment for baseball."
Angels general manager Billy Eppler said: "I can just say that we were saddened by that report and completely heartbroken."
"We are heartbroken with this tragic news," declared Derrick Hall, Diamondbacks president and CEO. Hall continued: "Tyler began his MLB career as a Diamondback and he will always be remembered here as a great teammate and wonderful young man."
In August 2020, it was announced that former director of communications for the Los Angeles Angels, Eric Kay, has been charged by the DEA with illegally supplying drugs to Skaggs.
According to a report by LA Times, Eric told investigators that he knew of five players who he believed used opiates (prescription drugs such as codeine, Vicodin, Oxycodone, hydromorphone, hydrocodone, fentanyl, and morphine) while they were playing for the Los Angeles Angels.
Los Angeles Angels said in a statement: "Our investigation also confirmed that no one in management was aware, or informed, of any employee providing opioids to any player, nor that Tyler was using opioids."
READ MORE: What is the NBA worth?
Trivia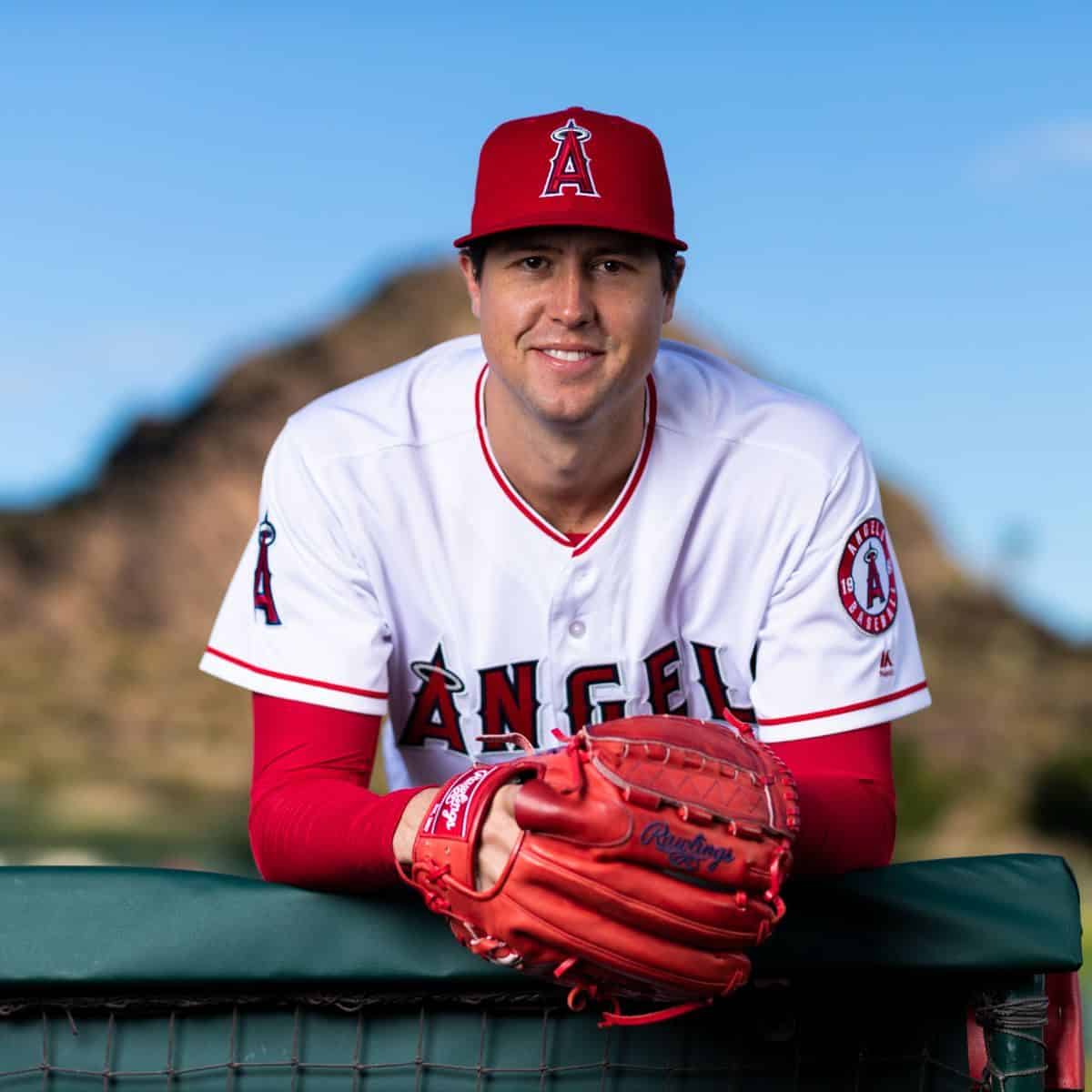 For the rest of the 2019 season, The Angels wore a No. 45 patch in Tyler's memory.
In 2019, a foundation was established to honor Skaggs' legacy.
Skaggs threw a curveball 72 to 76 miles per hour.
Tyler Skaggs – Net Worth
Skaggs earned most of his wealth from playing professional baseball for the Angels and Arizona Diamondbacks. During his career, Skaggs earned a little over $9 million from salary and bonuses.
Therefore, at the time of his death, Tyler Skaggs had an estimated net worth of $8 million.
Featured image source – © Guliver / Getty Images.
READ THIS NEXT: Who is Yusaf Mack?