Who are the most famous people that play MTG (Magic the Gathering)?
Introduction
Magic the Gathering is a collectible card game with a loyal following all over the world.
The game was first released in 1993 and has since been through many iterations and expansions. In Magic the Gathering, players take on the role of planeswalkers, powerful mages who use spells to defeat their opponents.
The game is highly strategic and requires both creative thinking and careful planning.
List Of Celebrities That Play MTG (Magic the Gathering):
Note – some of these celebs are avid players, while others only play every once in a while. Regardless, it's always fun to see celebrities step away from their everyday lives and enjoy some good old-fashioned gaming!
Wil Wheaton
Wil Wheaton is an actor, writer, and producer best known for his roles in the television series Star Trek: The Next Generation and The Big Bang Theory.
Wheaton was born in Burbank, California, in 1972. He began his acting career at the age of seven, appearing in commercials and TV shows such as CBS Afternoon Playhouse.
In 1987, he was cast as Wesley Crusher in Star Trek: The Next Generation. He appeared in the show for four seasons and also had a recurring role in the sitcom Dharma & Greg. In 2006, Wheaton began appearing as himself on the sitcom The Big Bang Theory. He has also appeared in films such as Stand by Me (1986) and Flubber (1997).
He served as the host of the inaugural Unrivaled Tabletop Tournament Series at Bally's Las Vegas.
Seth Rogen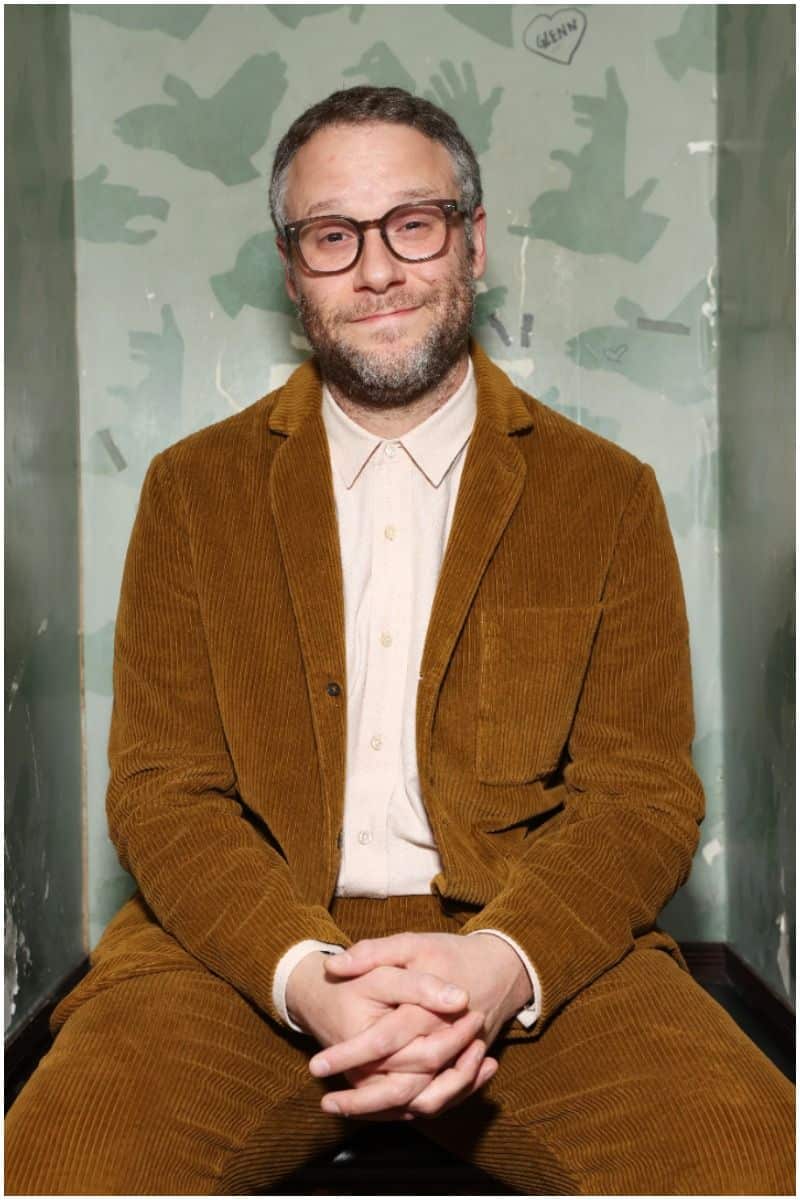 Seth Rogen is a Canadian actor, comedian, writer, and producer. He first gained attention for his role as the overweight teenage boy in Freaks and Geeks.
He has since starred in numerous films, including Knocked Up, Pineapple Express, The 40-Year-Old Virgin, Superbad, This Is the End, and Bad Neighbours. Rogen has also written and produced several films, including Sausage Party and Preacher.
Actor and comedian Seth Rogen is a well-known fan of the card game Magic: The Gathering. In fact, Rogen said during his SNL monologue that he used to play MTG.
Joseph Gordon Levitt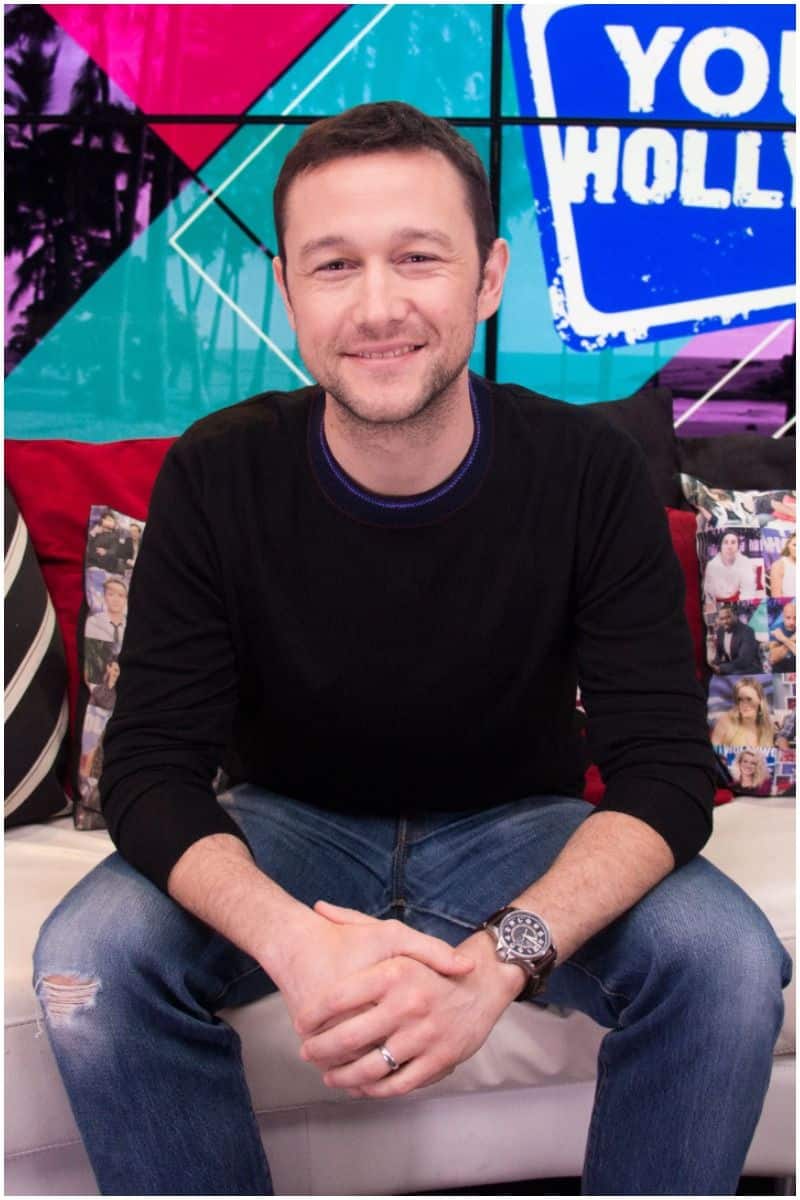 Joseph Gordon-Levitt is an American actor and filmmaker.
He is best known for his roles in Inception, Looper, and The Dark Knight Rises. However, what many people don't know is that Joseph is also an avid fan of the card game Magic: The Gathering.
"Last time I played Magic was 2014, so fairly recently," Levitt tweeted in February 2018. He added: "If I remember correctly, there was a debate about Nether Shadows."
Allie Brosh
Allie Brosh is an American writer, artist, and comedian. She is best known for her popular blog, Hyperbole and a Half, which chronicles her life through a series of humorous essays and cartoons.
Brosh began writing her blog in 2009 as a way to deal with her depression, and it quickly gained popularity due to its candid and funny take on life. In 2013, she published a book based on the blog, which became a New York Times bestseller. Brosh has also given TED talks, and her work has been featured in The New Yorker and The Atlantic.
In 2014, Brosh appeared in one episode of Spellslingers for a game of MTG with Sean Plott. "I would say magic is my main nonwriting hobby," Allie said at the time. "I can sync 17 hours into drafting online. Magic has just sort of always stuck with me. I took some years off from it, but it was always there."
Kyle Hill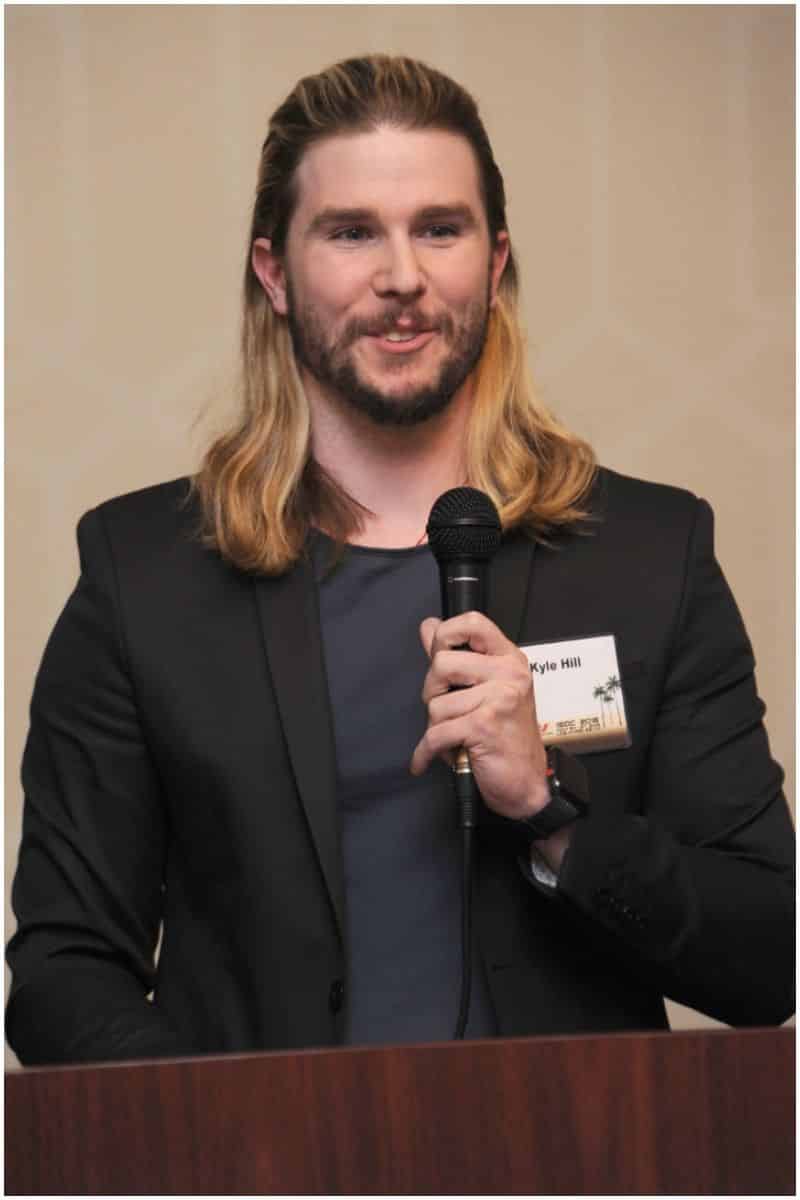 Kyle Hill is a science communicator, writer, and television personality. He is the former host of the YouTube channel Because Science, and he has also appeared on Mythbusters and VICE.
In addition to his work in television, Kyle has written for Popular Science, Wired, Slate, and The Huffington Post.
He's an expert on MGT. "I've been playing Magic the Gathering for 14-15 years," Hill said in August 2018. "I was 11 or 12 in Shanghai, China, and one of my friends also from the United States got me a pre-constructed deck."
Alan Tudyk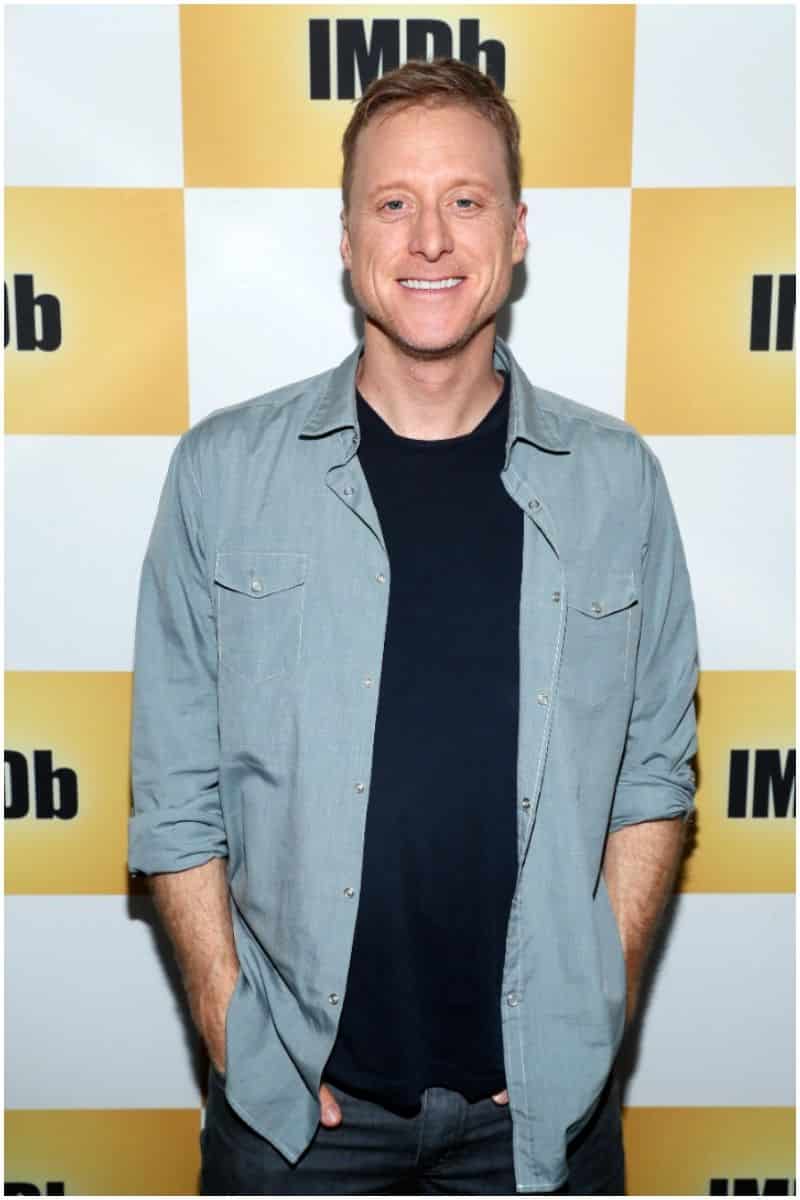 Alan Tudyk is an American actor, writer, and director best known for his roles in the television series Firefly and the film Dodgeball: A True Underdog Story.
Tudyk was born in El Paso, Texas, and raised in Plano.
He studied drama at Juilliard School before moving to Los Angeles to pursue a career in acting. Tudyk's early work includes guest roles on shows such as 35 Miles from Normal and Wonder Boys.
In 2002, he was cast as Hoban Washburne in the cult classic sci-fi series Firefly. The show was short-lived but has since developed a large following.
Tudyk went on to star in the 2004 film Dodgeball: A True Underdog Story, opposite Vince Vaughn and Ben Stiller.
On July 29, 2015, Tudyk appeared on Spellslingers, however, he only learned the game the day before.
Ashley Clements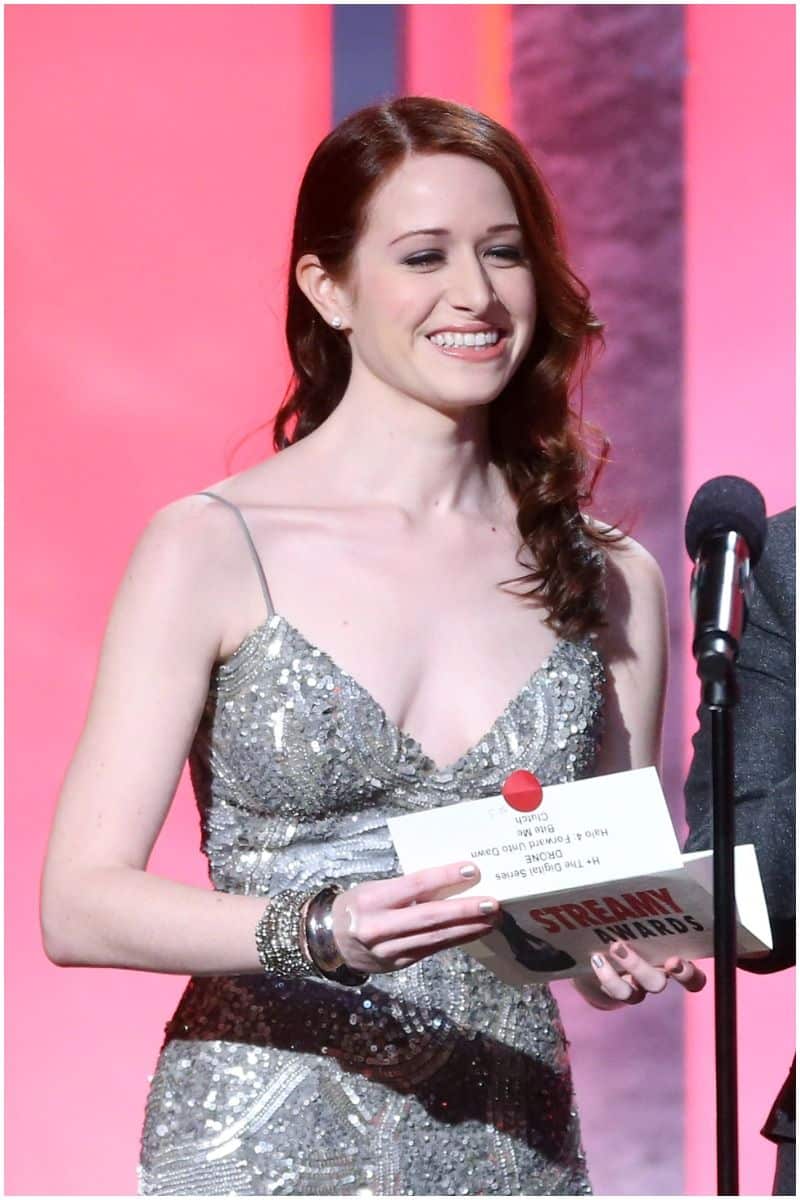 Ashley Clements is an American actress best known for her role as Lizzy Bennet in the web series The Lizzie Bennet Diaries.
Ashley's first roles were in Dating After Divorce and Girl Repellent. After that, she had guest roles on several television shows, including Assignment: Unexplained and Video Game High School.
In 2012, Ashley landed the role of Lizzy Bennet in The Lizzie Bennet Diaries, which won numerous awards and helped to launch Ashley's career.
"I am somewhat new; I've played two rounds so far," Clements told the host of Spellslingers in 2018. "I'm very new to the Magic the Gathering world, but I'm excited to really kind of like step into it. It's something I've always heard about and known about and had friends who were interested, and now that I'm starting to dabble in it, I get it. It is really fun."
Josh Barnett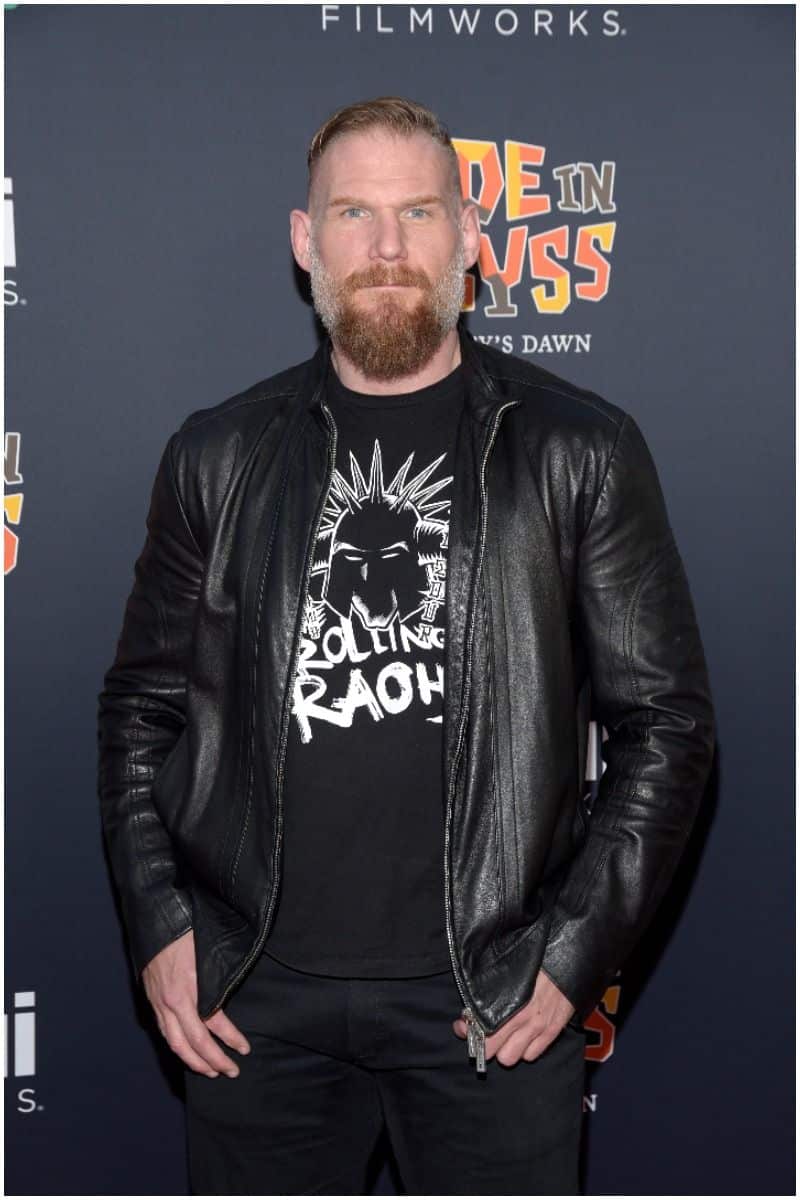 Josh Barnett was born on November 10, 1977, in Seattle, Washington. He made his professional MMA debut in 1997 and won the UFC Heavyweight Championship in 2002.
What some fans may not know is that Barnett is also an avid player of Magic: The Gathering.
"I've been playing magic since the very beginning," Barnett told Geek & Sundry in 2014. "When I started, that was called the Alpha Decks and then went to beta and unlimited, and I got to tell you, when I first started playing, the mechanics were way easy than they are now, but it brought the hobby into my life."
Brandon Routh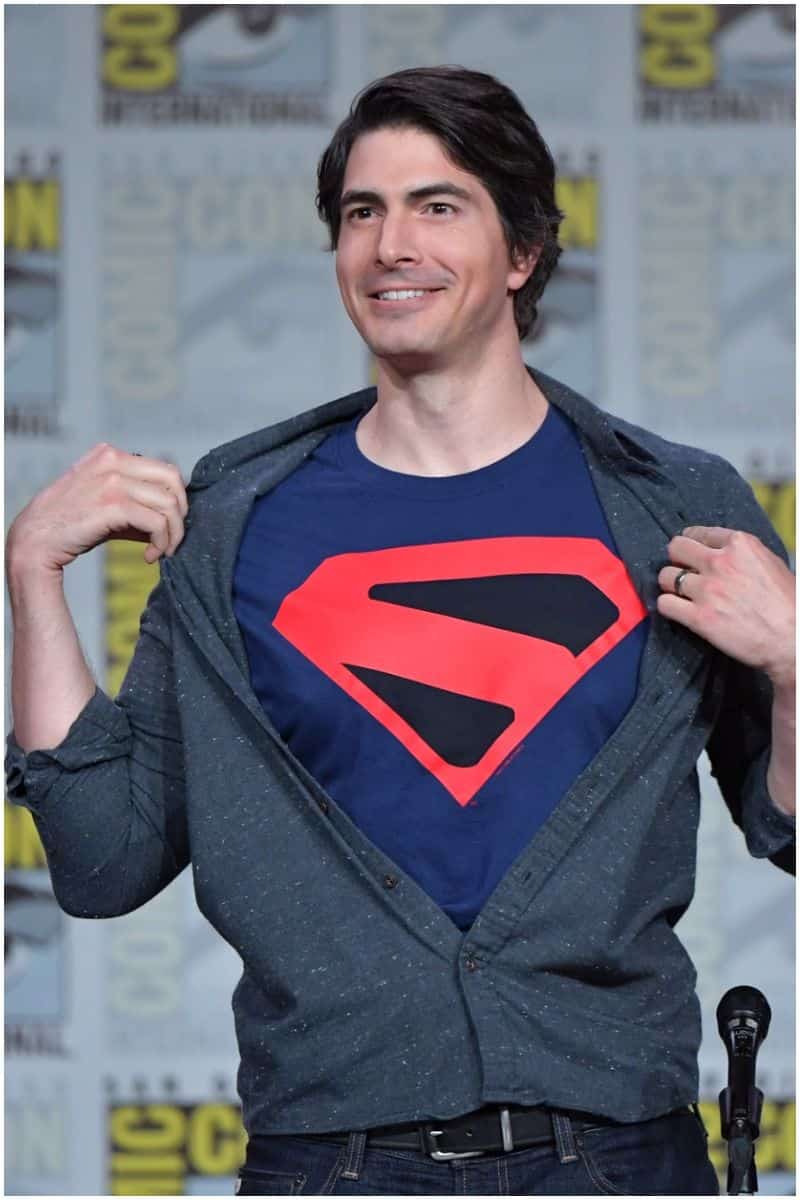 Brandon Routh is an accomplished actor who has starred in a number of high-profile films and television shows.
Born in Iowa in 1979, Routh began his acting career in the early 2000s with roles in several popular television series, including Gilmore Girls and Cold Case.
He made his feature film debut in the comedy Zack and Miri Make a P####o, but it was his role as Superman in Superman Returns that catapulted him to international stardom.
Since then, Routh has appeared in such films as Dylan Dog: Dead of Night and The Final Destination, and the series Legends of Tomorrow.
In addition to his work in front of the camera, Routh is the voice of Gideon Jura in the animated "Magic: The Gathering" series on Netflix. "I'm a huge magic fan, I've been playing since I was sixteen," Routh said in 2021.
David Williams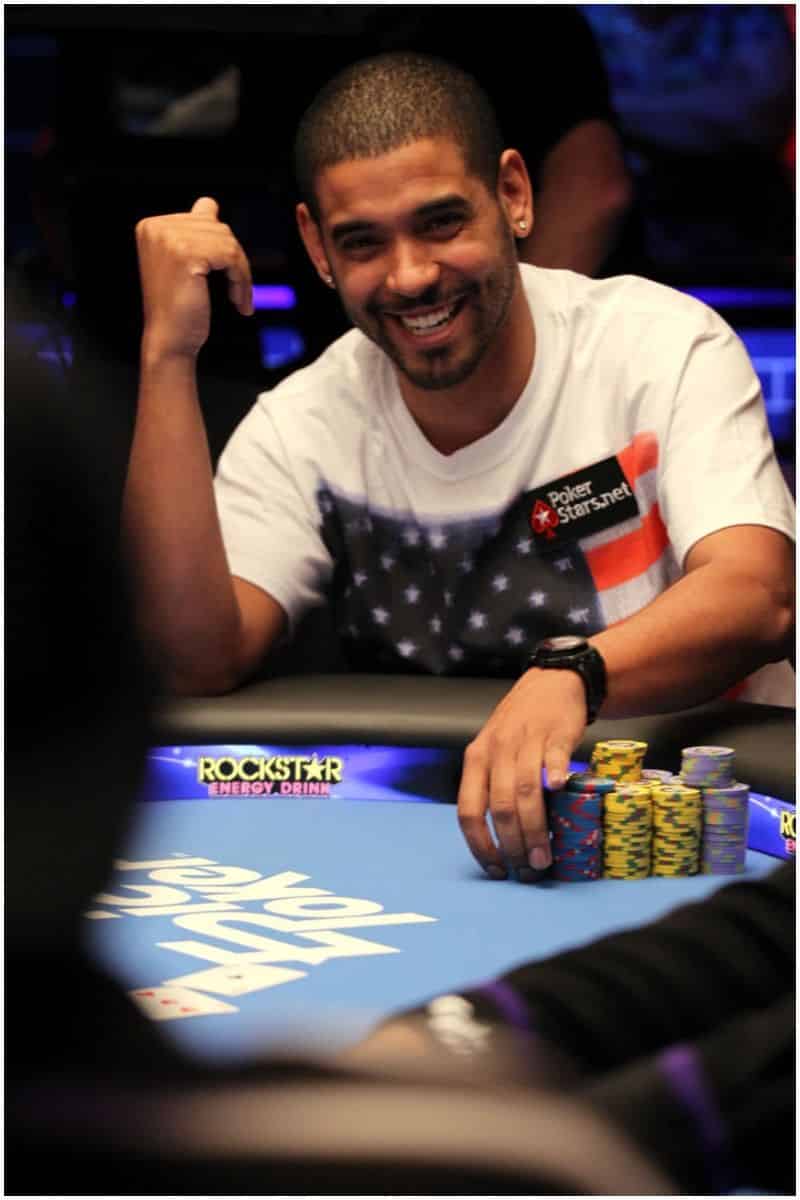 David Williams is a professional poker player who has earned over $7.9 million in tournament winnings.
Williams was born in 1980 in Arlington, Texas. He won his sole WSOP bracelet in 2006.
David was known as a top MTG player well before making his name in the poker world.
For instance, in 2001, David made the top eight of Pro Tour Tokyo, a series of major invitation-only DCI-sanctioned Magic: The Gathering tournaments. In 2012, he won the Magic: The Gathering Grand Prix Tournament.
Amy Okuda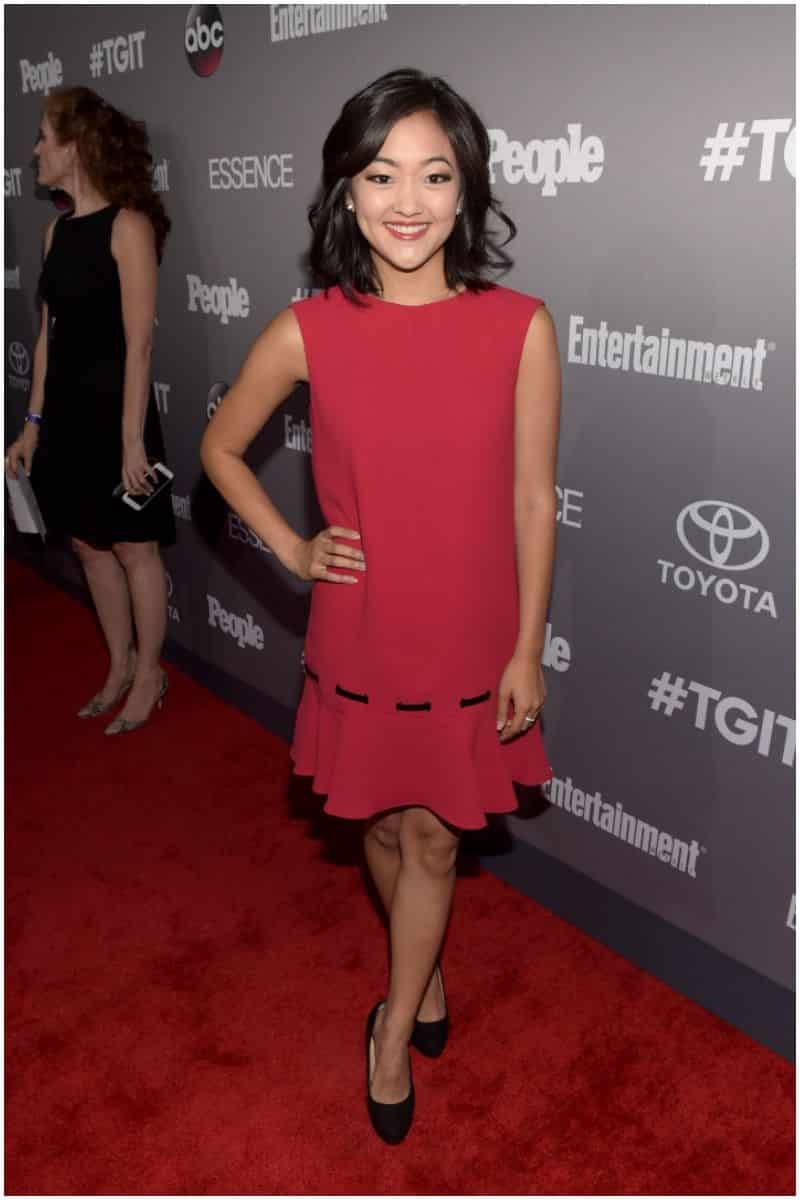 Amy Okuda was born in Torrance, California, on March 6, 1989.
In 2007, Okuda landed a role in the TV show Californication.
She has since gone on to appear in a number of films and television shows, including "The Good Place," "How to Get Away with Murder," and "Atypical."
Amy is also a supporting cast member on the popular web series "High Maintenance."
Okuda likes to play aggressively on MGT.
Chris Kluwe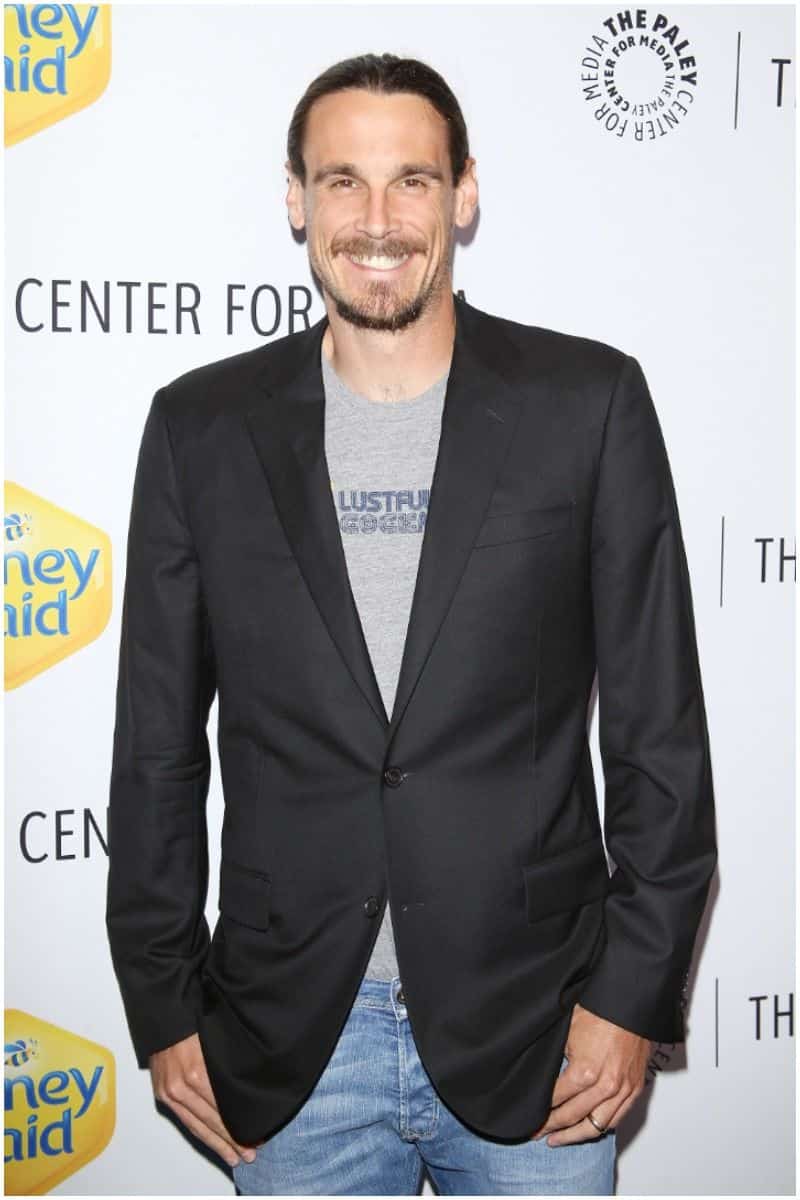 Chris Kluwe is a former NFL punter who played for the Minnesota Vikings from 2005 to 2012.
He retired in 2013 and has since turned his attention to video games. Kluwe has a Sniper class in XCOM: Enemy Within and was a member for more than four years of The Flying Hellfish, a top US WoW guild.
In a 2015 episode of Spellslingers, produced by Geek & Sundry, Chris revealed that he's also an expert at MTG.
Felicia Day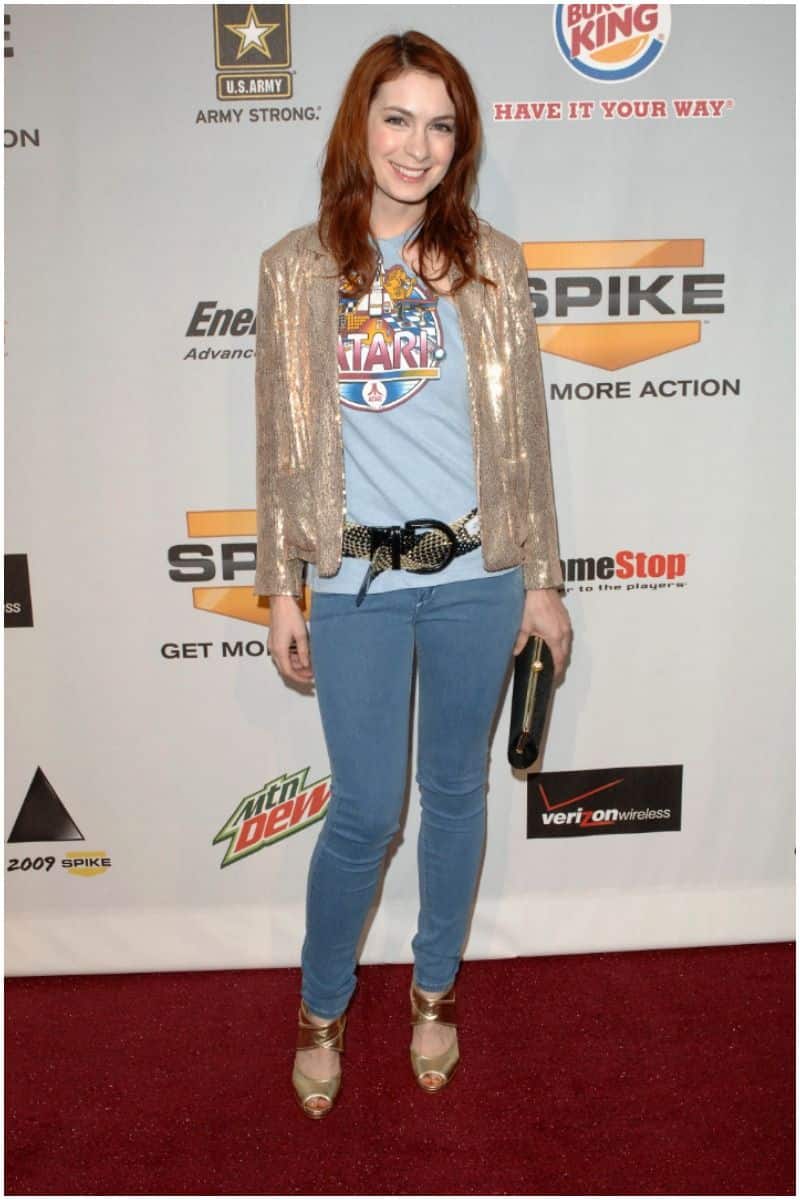 Felicia Day is an American actress, singer, writer, and producer. She is best known for her work on the web series The Guild and for her role as Triana Orpheus on the Syfy series Eureka.
Day began her acting career in 2000 with a guest role on the TV series Emeril. She later appeared in a number of films and TV shows, including House, Monk, and Supernatural.
In 2007, she created The Guild, a web series about a group of online gamers. The show was nominated for several awards and won multiple Streamy Awards.
Felicia also appeared on Spellslingers.
Christina Ochoa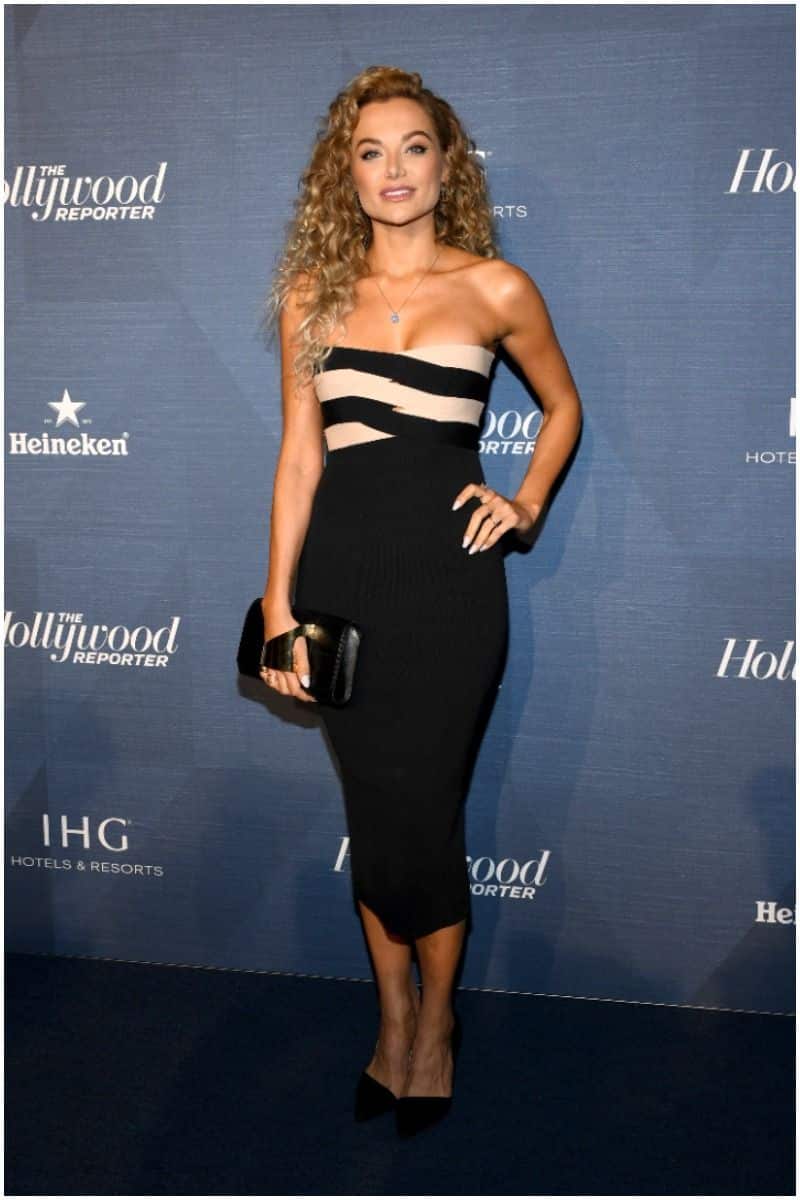 Christina Ochoa is a Spanish-American actress best known for her starring role in the SyFy series Blood Drive.
She is the daughter of acclaimed Spanish sculptor Victor Ochoa.
Since 2009, Ochoa has been an active member of Mensa.
In the summer of 2018, Ochoa also appeared on Spellslingers.
Brandon Sanderson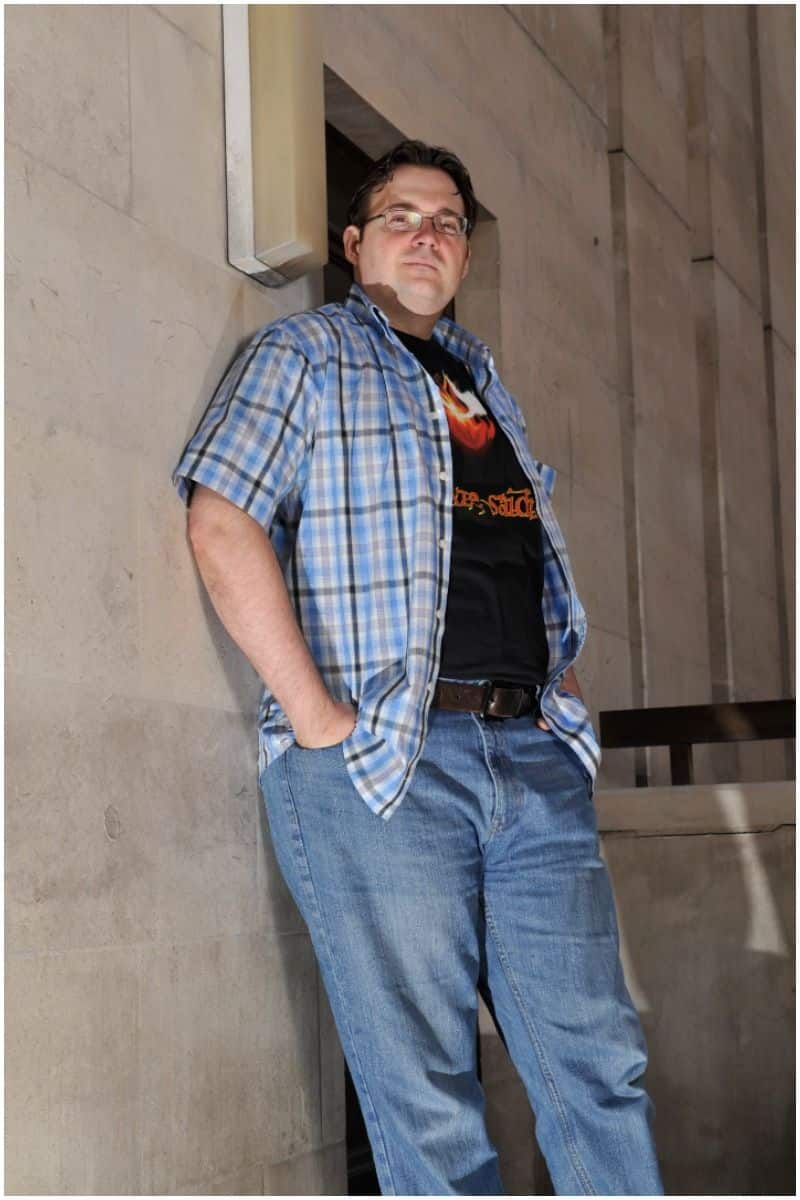 Brandon Sanderson is an American fantasy and science fiction writer. He is best known for his work in the Cosmere universe, as well as for his Mistborn series and Stormlight Archive series.
He has also written several stand-alone novels, such as The Rithmatist and Steelheart.
Sanderson began writing in high school, and he sold his first story when he was seventeen.
He attended Brigham Young University, where he studied English and editing.
After graduating, he worked as an editor for a time before becoming a full-time writer.
His work has been well-received by both critics and readers, and he has won numerous awards, including the Hugo Award and the Nebula Award.
Sanderson also wrote an MTG novella, Children of the Nameless. Interestingly, Brandon agreed to do it for free. There are also two Davriel MTG cards – Davriel's Shadowfugue and Davriel, Rogue Shadowmage.
READ MORE: Famous People Whose Name Starts With F
Joe Manganiello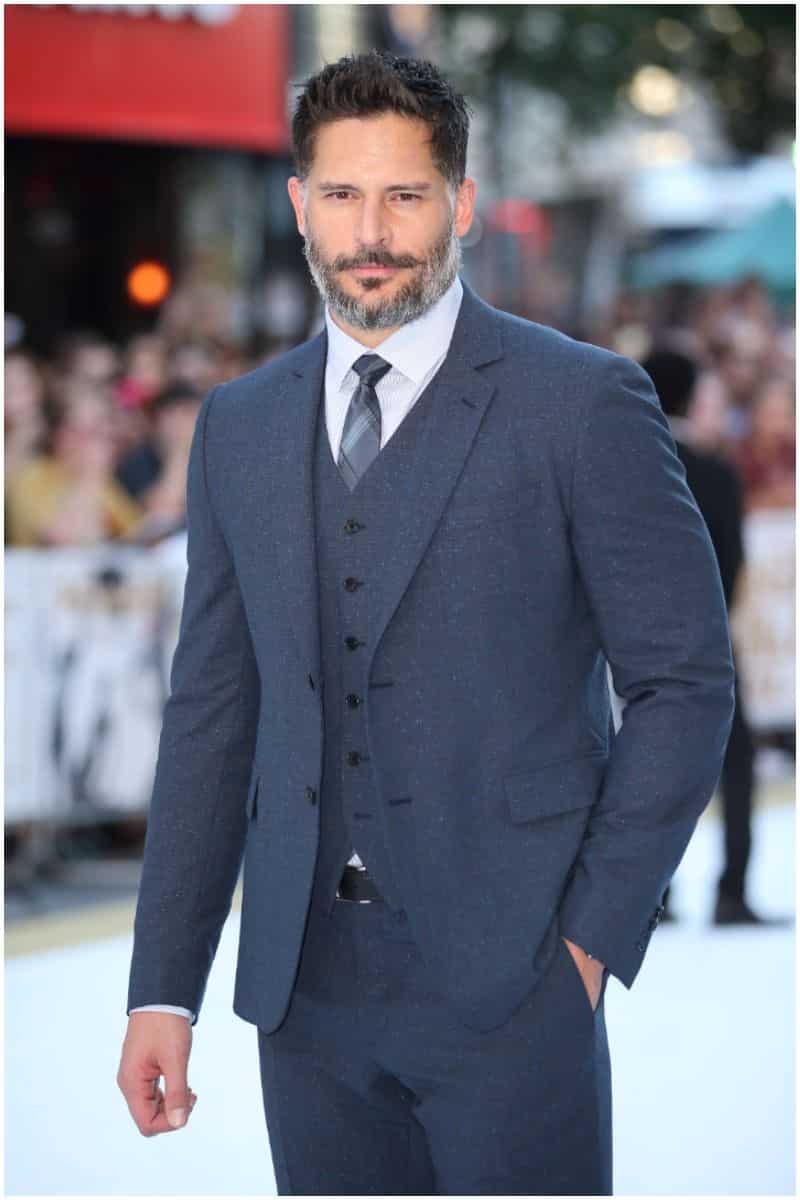 Joe Manganiello is an American actor, director, producer, and author.
He is best known for his role as werewolf Alcide Herveaux in True Blood. Manganiello has also appeared in films such as Spider-Man 2, Magic Mike, and Sabotage.
Manganiello was born in Pittsburgh, Pennsylvania, in 1976. He began his acting career with guest appearances on shows such as CSI: Crime Scene Investigation and Close to Home.
In 2010, he landed his breakout role as Alcide Herveaux on True Blood.
Manganiello started playing MTG in the early 90s.
READ THIS NEXT: Celebrities Whose Name Starts With G