Christian Yelich is a professional baseball outfielder for the Milwaukee Brewers of MLB.
Biography
Yelich was born on December 5, 1991, in Thousand Oaks, California, USA. He was raised in Westlake Village, California.
He has two brothers, Cameron (a United States Marine) and Collin (in 2015, he was selected by the Atlanta Braves in the MLB draft).
His maternal great-grandfather was football player Fred Gehrke who played in the NFL for the Chicago Cardinals, San Francisco 49ers, and Los Angeles Rams from 1940 through 1950.
His maternal grandfather is Japanese. His paternal grandfather is of Serbian descent.
Yelich went to Westlake High School in California. During high school, he was teammates with his brother, Collin. "That's all we did as kids was play baseball," Collin said.
In his senior year, Christian batted .451 with 37 hits, nine home runs, and nine strikeouts in 82 at-bats.
In 2013, he made his MLB debut with the Miami Marlins. In the 2014 season, Christian batted .284 with 21 steals out of the leadoff spot for the Marlins.
In 2017, he played for the US national baseball team in the World Baseball Classic.
On January 25, 2018, Miami Marlins traded Christian to the Milwaukee Brewers for Jordan Yamamoto, Monte Harrison, Isan Díaz, and Lewis Brinson.
In his first season with the Milwaukee Brewers, he hit .326/.402/.598 with 36 homers, 110 RBIs, 118 runs, and 22 steals. Also, Yelich was named NL MVP in 2018.
In 2019, Christian won his second National League batting title.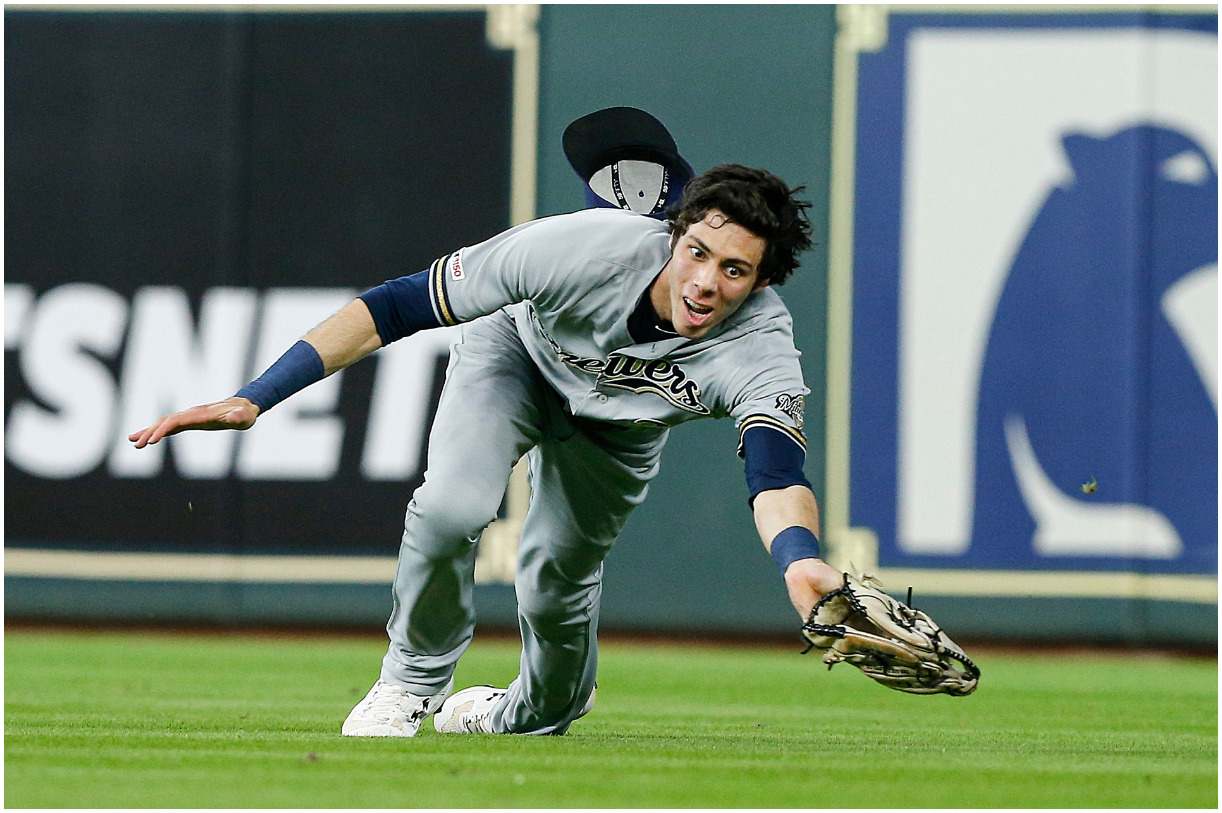 In March 2020, he signed a nine-year, $215 million contract extension with the Milwaukee Brewers. Yelich would also get $50,000 each for All-Star selection and $100,000 for winning the MVP award.
After signing the contract extension, Christian said – "I want to be a part of winning teams as a Milwaukee Brewer." David Stearns, President of baseball operations, said – "This is a very proud day for our organization."
Injury
In September 2019, Yelich fractured his kneecap against the Miami Marlins. He will miss the rest of the season. He said:
"It was the worst pain I ever felt in my life. I couldn't breathe."
On September 12, 2019, Christian tweeted:
"Frustrating way for a season to end but these things happen in sports."
Yelich also wrote: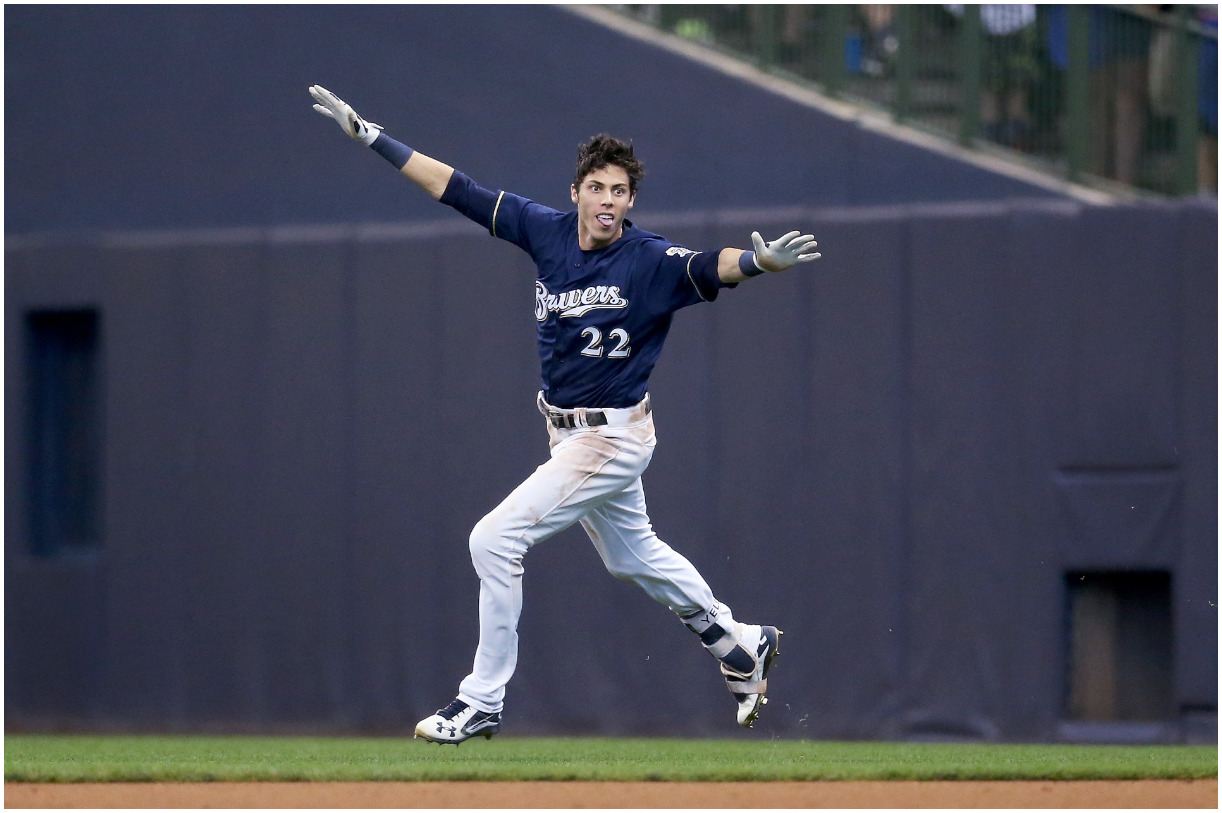 "I will be just fine and am looking forward to making a full recovery and supporting the boys the rest of the season."
In January 2020, he was very happy about his recovery progress. He said in an interview:
"I'm good to go. I'll be fine for the start of spring training."
Christian later added:
"It's been a long process but I'm finally toward the end of it now."
Who is Christian Yelich Girlfriend?
According to reports, Christian Yelich is dating Emily Balkind.
California Strong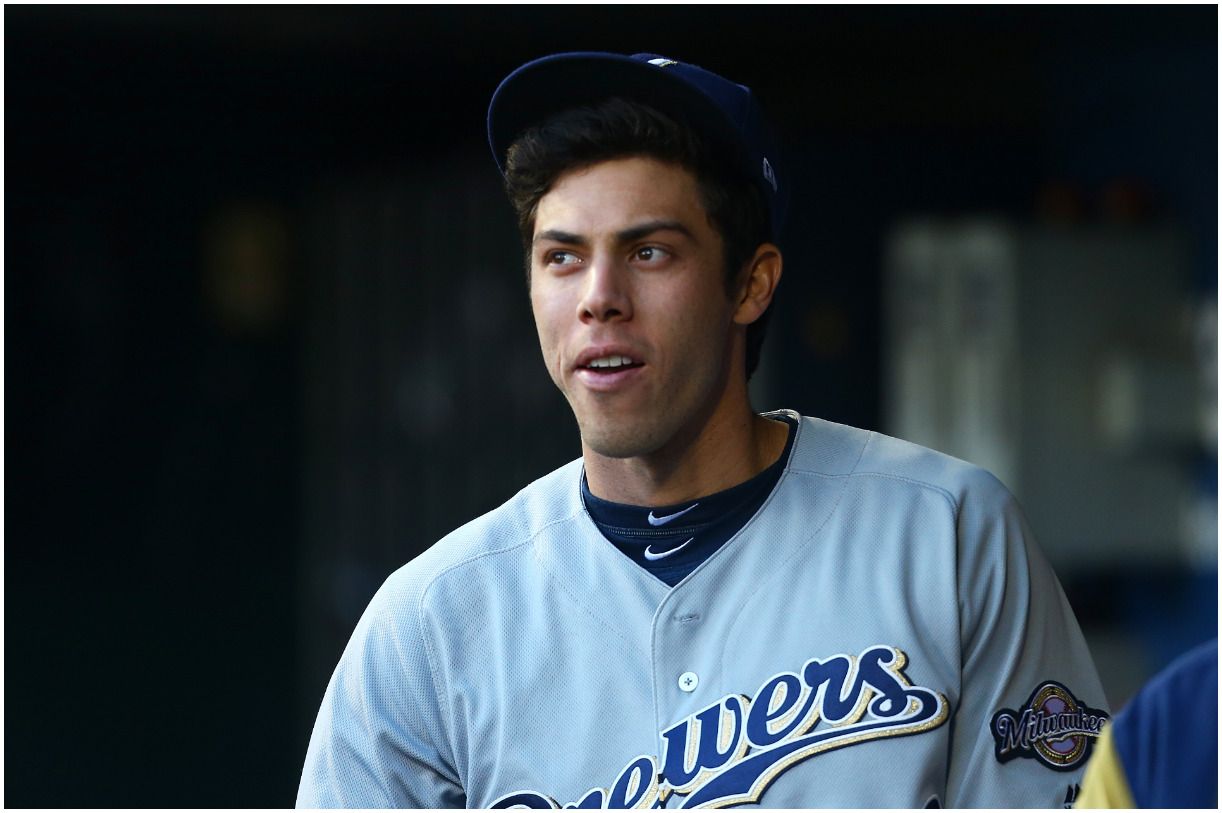 In 2019, Mikey Attanasio, Jared Goff, Braun, Moustakas, and Christian hosted an annual charity softball game named – "California Strong Celebrity Softball Game" to raise money for people affected by the Borderline shooting and California wildfires in 2018.
The event attracted athletes and celebrities such as Justin Turner, Jamie Foxx, Baker Mayfield, Adam Sandler, Dennis Rodman, Brad Paisley, Matt Leinart, Charlie Sheen, Rainn Wilson, Robin Thicke, and Mira Sorvino.
Christian said:
"We just wanted to raise some money and help some people out. We didn't know what we wanted to do [beyond that]."
They raised more than $1 million.
In 2020, California Strong Celebrity Softball Game attracted NBA players, musicians, actors, major league baseball players, like – Cody Bellinger, Jamie Foxx, or Patrick Dempsey.
Christian didn't play this year, but he managed one of the teams. He said for MLB:
"I didn't think that it was smart for my first baseball action to be in a celebrity softball game."
Height
Yelich is 6 ft 3 in (190 cm) tall.
READ MORE: Courtney Force Net Worth
Trivia
In 2019, Christian wrote a letter to his mom that was published in The Players' Tribune. He wrote in the letter:
"[My mom] did everything imaginable to make sure I would be able to do what I loved to do."
In the same year, Yelich had a photoshoot for ESPN the Magazine's Body Issue. "They did some really cool things," Christian said. He is the first Milwaukee Brewers player to ever grace ESPN The Magazine's Body Issue.
Yelich has a celebrity look-alike twin – comedian Pete Davidson. They came face-to-face in 2015. "Every time we're in New York, everyone says I look like you," Christian told Davidson.
On March 31, 2019, he became the sixth player in Major League Baseball history to hit a home run in each of his team's first 4 games.
READ MORE: Who is Inky Johnson's wife?
Christian Yelich – Net Worth | Salary | Contracts Details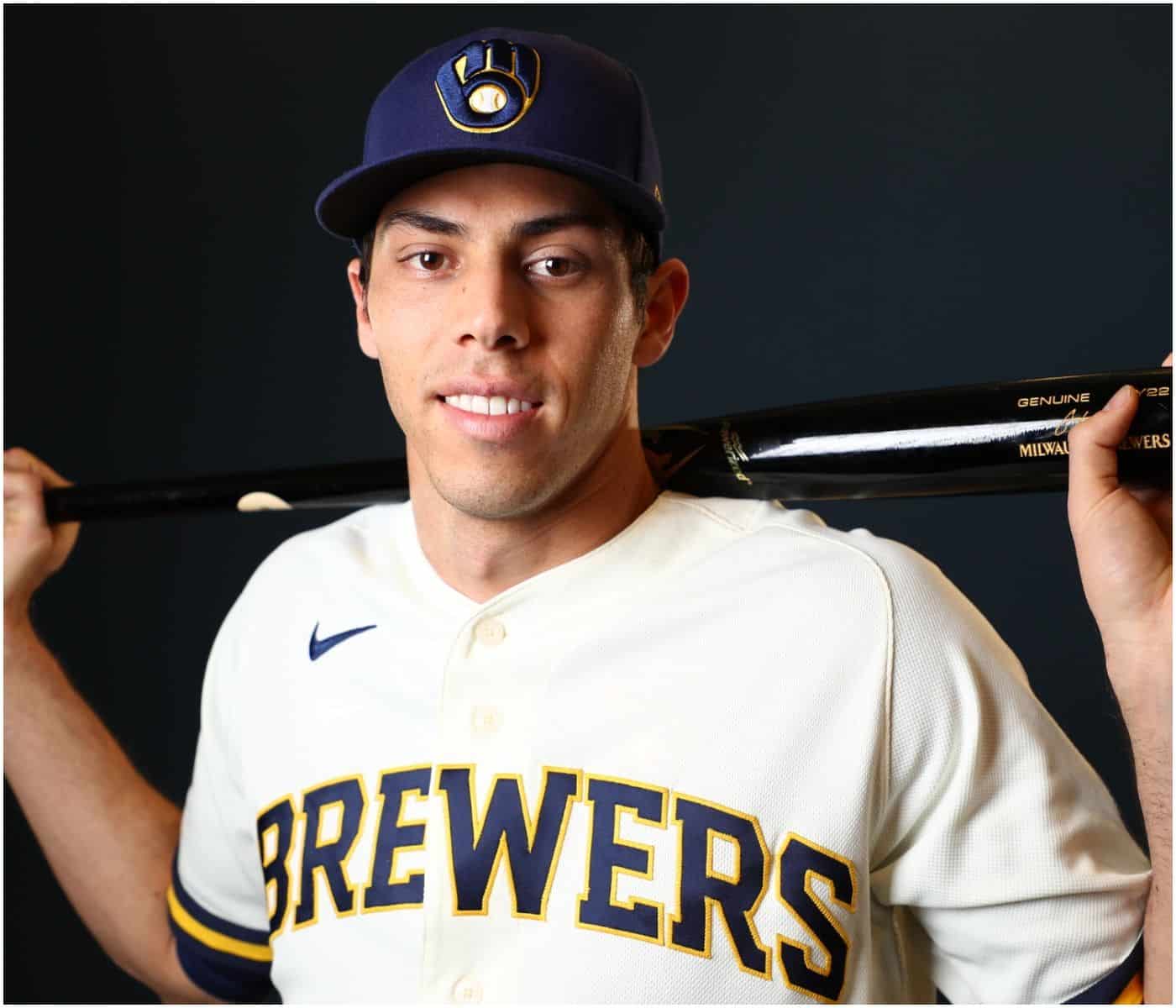 Yelich signed a 7 year – $49,570,000 contract with the Miami Marlins. In 2020, Christian will earn $12.5 million, while in 2021, Yalich will earn $14 million.
In March 2020, Christian inked a nine-year, $215 million contract extension with the Milwaukee Brewers.
According to this new contract, Christian will earn around $27 million annually from 2022 to 2028. Therefore, professional baseball outfielder Christian Yelich has an estimated net worth of $50 million.
Featured image source – © Guliver / Getty Images.
READ THIS NEXT: Biography of Eric LeGrand