Dr Darren Naugles is an American doctor who gained fame as a recurring cast member alongside his wife Lisa Nicole Cloud on the Bravo series "Married To Medicine."
"Married to Medicine" is an American reality television series that chronicles the lives of 7 women in the Atlanta medical community with four of the women being doctors' wives, whereas the others are doctors themselves.
Biography
He was born in the United States, on a Friday, July 20, 1973.
In 1999, he received his medical degree from Boston University School of Medicine.
In the present day. Dr Darren Naugles is one of the 51 doctors at Northside Hospital-Cherokee who specialize in "Emergency Medicine," the medical specialty concerned with the care of injuries or illnesses that need immediate medical attention.
Ethnicity
Dr Darren Naugles has an African American ethnicity.
READ MORE: Gary Glasberg Biography
Gay Affair
Atlanta male Damen Wayne claims that Dr Naugles is allegedly cheating on Lisa Nicole Cloud with him.
"I met Darren the night of the season 2 [Married to Medicine] premiere party in April 2014," said Damen Wayne. He continued: I met him very briefly at the bar and we shared causal conversation."
Damen also stated that – "He called me the next day on a private cellphone number. Then a day after that, we met up at a hotel in the Sandy Springs area and hooked up. The 3rd time we hooked up he came to my condo and things started getting a little more serious."
Damen Wayne further claimed that Dr Naugles gave him money and paid his car loan, rent, and groceries for around 30 days.
Moreover, Damen Wayne said that when Dr Naugles was at his place, he would complain about his wife, telling him that she always accused him of doing wrong, emasculated him, and signed them up to do the reality show without his consent.
"One time I asked him about his marriage and if he was going to leave his wife, he blew up on me." Apparently, this was the reason the two stopped seeing each other.
READ MORE: Is Linda Vaughn married?
Wife
Dr Darren Naugles is married to Lisa Nicole Cloud.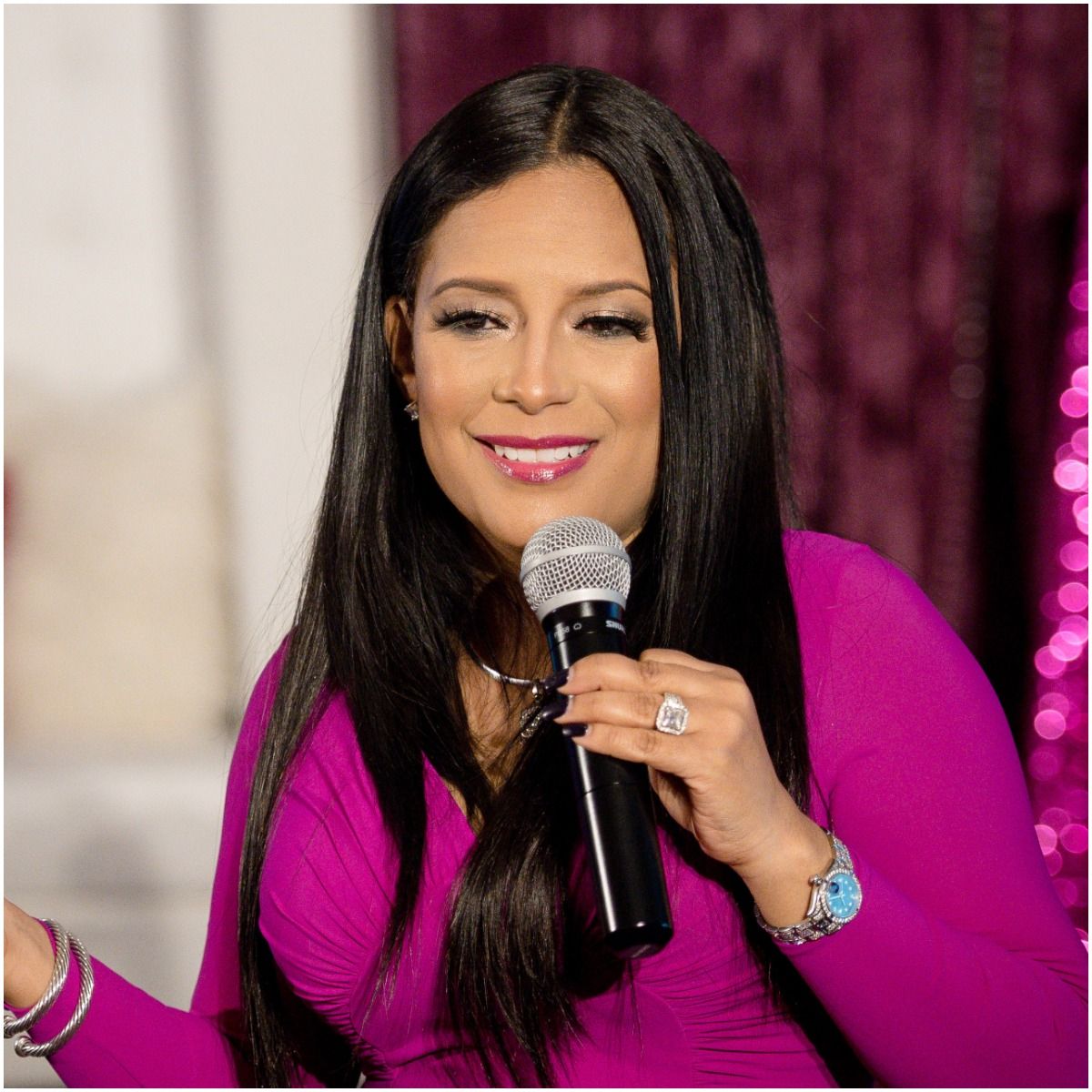 The couple has two children, D.J. and Amira Faith.
Dr Darren has admitted on the Bravo series "Married to Medicine" to cheating on Lisa over the years with women.
Apparently, his wife is not about that life though. Recently, some audio suggests that when Lisa Nicole Cloud discovered that her husband was "entertaining" another woman, she left a voice message:
"You're married with kids. Darren Naugles. Tell her right now. And tell the b#### you're not going to call her anymore."
In 2014, he tweeted:
"God and my wife have forgiven me and our lives have moved forward."
Trivia
Darren Naugles appeared on "Married to Medicine" reality television series alongside Simone Whitmore and Jacqueline Walters.
READ MORE: Kentaro Miura Net Worth
Dr Darren Naugles – Net Worth & Salary
His salary as an emergency medicine physician was not released to the public, but the national average salary for an emergency physician is around $107,000 in the US. Therefore, Dr Darren Naugles has an estimated net worth of $8.5 million.
Featured image source – © Guliver / Getty Images.
READ THIS NEXT: Katya Zamolodchikova Net Worth
References

https://health.usnews.com/doctors/darren-naugles-705889
https://www.md.com/doctor/darren-naugles-md