Tonya Banks is an American actress and reality show star personality who became the first-ever little person to be a female lead in film history with her role in "The Internship Games."
Currently, Tonya is one of the stars in the TV series – "Little Women: LA."
Biography
She was born on July 7, 1964, in Carson, California, the USA, as Tonya Renee Banks.
Tonya joined the entertainment industry in 1984 as a stuntwoman and actress.
Martin
Martin is a sitcom that aired for five seasons on Fox from August 27, 1992, to May 1, 1997. "Martin" was created by American comedian Martin Lawrence.
It follows the life of a television and radio personality and his relationships with his friends and his girlfriend.
In 1994, Banks was a guest-star in an episode of the series – "Martin."
Ally McBeal
Ally McBeal is an American legal comedy-drama TV series that was created by David E. Kelley.
The series is the winner of the best comedy series at the Golden Globes in 1997 and 1998.
The series stars Calista Flockhart in the title role as a lawyer working in the Boston law firm Cage and Fish.
It originally aired on Fox from September 8, 1997, to May 20, 2002.
Tonya appeared in an episode of Ally McBeal in 1999.
Death to Smoochy
In 2002. she appeared in American-British neo-noir black comedy crime film – "Death to Smoochy."
It was produced by – Andrew Lazar's Mad Chance Productions, Film4 Productions, and DeVito's Jersey Films.
The film was a huge box office bomb, grossing $8.3 million against a budget of $50 million.
"Death to Smoochy" centers on "Rainbow" Randolph Smiley, a disgraced former children's TV host who attempts to sabotage his replacement.
Some of the stars that performed in the movie are:
Jon Stewart;
Catherine Keener;
DeVito;
Edward Norton;
Robin Williams.
The movie was written by Adam Resnick and directed by Danny DeVito.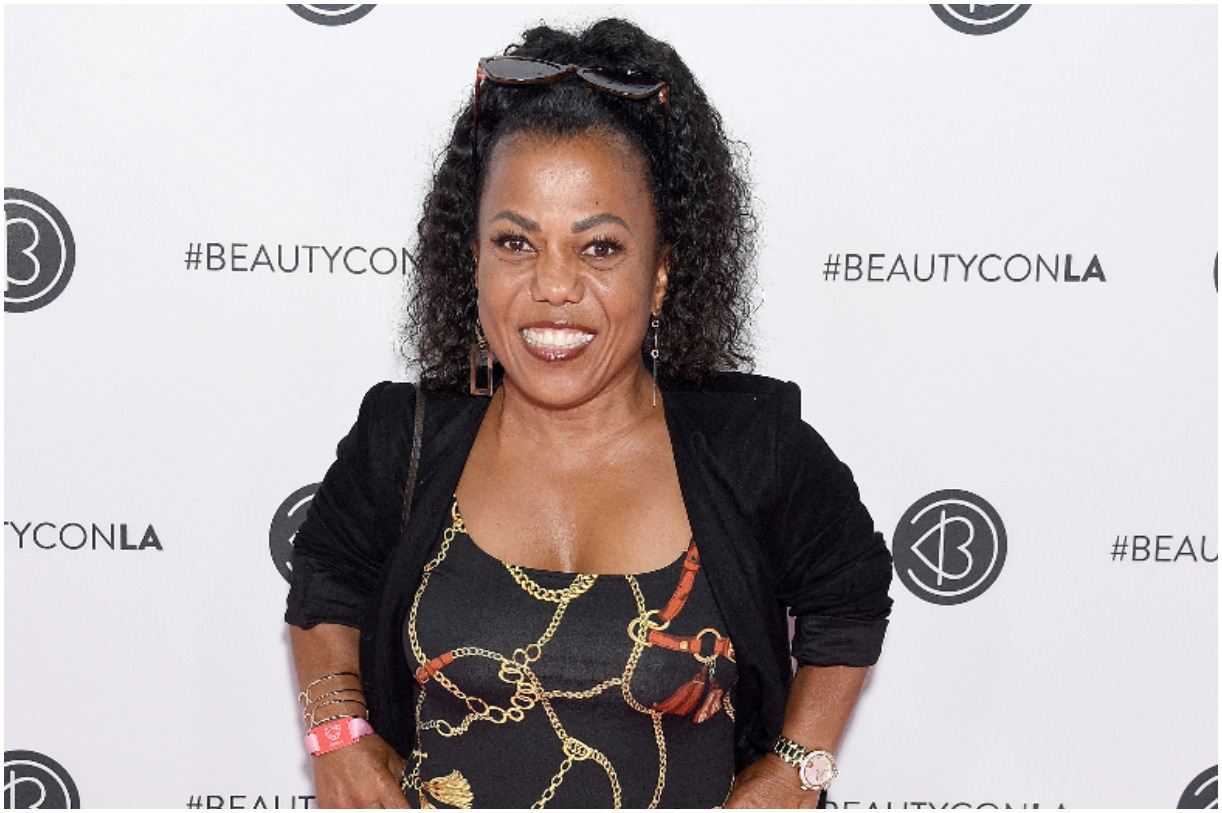 Bad Santa
In 2003, Banks was a stand-in and stunt performer for Bad Santa, an American black comedy film.
Some of the stars in Bad Santa are:
Bernie Mac;
John Ritter;
Lauren Tom;
Brett Kelly;
Lauren Graham;
Tony Cox;
Billy Bob Thornton.
Bad Santa grossed more than $76 million in the US and worldwide. It was written by John Requa and Glenn Ficarra and directed by Terry Zwigoff.
For his role in Bad Santa, Billy Bob Thornton was nominated for Best Actor in a Comedy at the Golden Globes.
Little Women: LA
Starting in 2014, Tonya appeared in the reality TV series – Little Women: LA.
Little Women: LA chronicles the lives of little women (Terra Jole, Elena Gant, Christy McGinity Gibel, Jasmine Arteaga Sorge, and Mykesha Smith) who are friends living in LA.
The Internship Games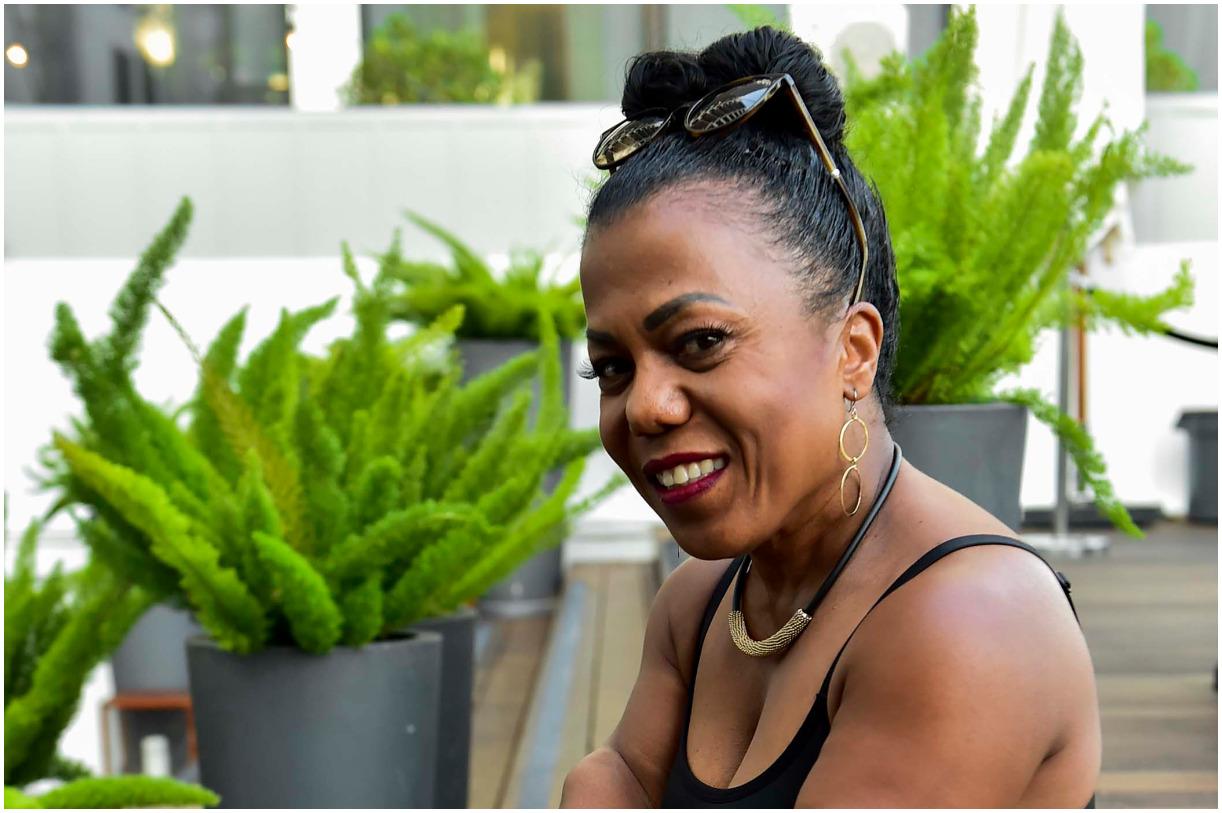 In 2015, she starred in the film – The Internship Games.
After her role in the film, Banks made history as being the first little person female lead in a movie.
The Internship Games is an urban comedy about six college students who compete for a job at the company from hell.
In 2021, Banks portrayed Sammie Bryant in the TV series "Genius."
Boyfriend
For the last three decades, Tonya Banks had a boyfriend named Kerwin Johnson. They dated on and off.
In season 6 of Little Women: LA, the couple got engaged, however, in the next season, their engagement was called off.
Soon, the two broke up.
Later, Tonya had some regrets. She said: "When I first told Kerwin I wanted to end things, I thought it would force him to fight for our relationship."
Children
Tonya and Kerwin have a daughter named Angelique Johnson, who was born in 1992.
Angelique Johnson earned a Master's degree from Cal State University Fullerton in 2017.
Unlike her mother, Angelique Johnson is average-sized.
Bell's Palsy & Eye Patch
In 2016, she wore an eye patch, and her mouth didn't look normal. Tonya later revealed that she has Bell's palsy, a condition that causes temporary weakness of the muscles in the face.
Bell's palsy is thought to be the result of inflammation and swelling of the nerve which controls the muscles on one side of the face.
Bell's palsy afflicts around 41,000 people in the US each year.
READ MORE: Samuel Krost Net Worth
Trivia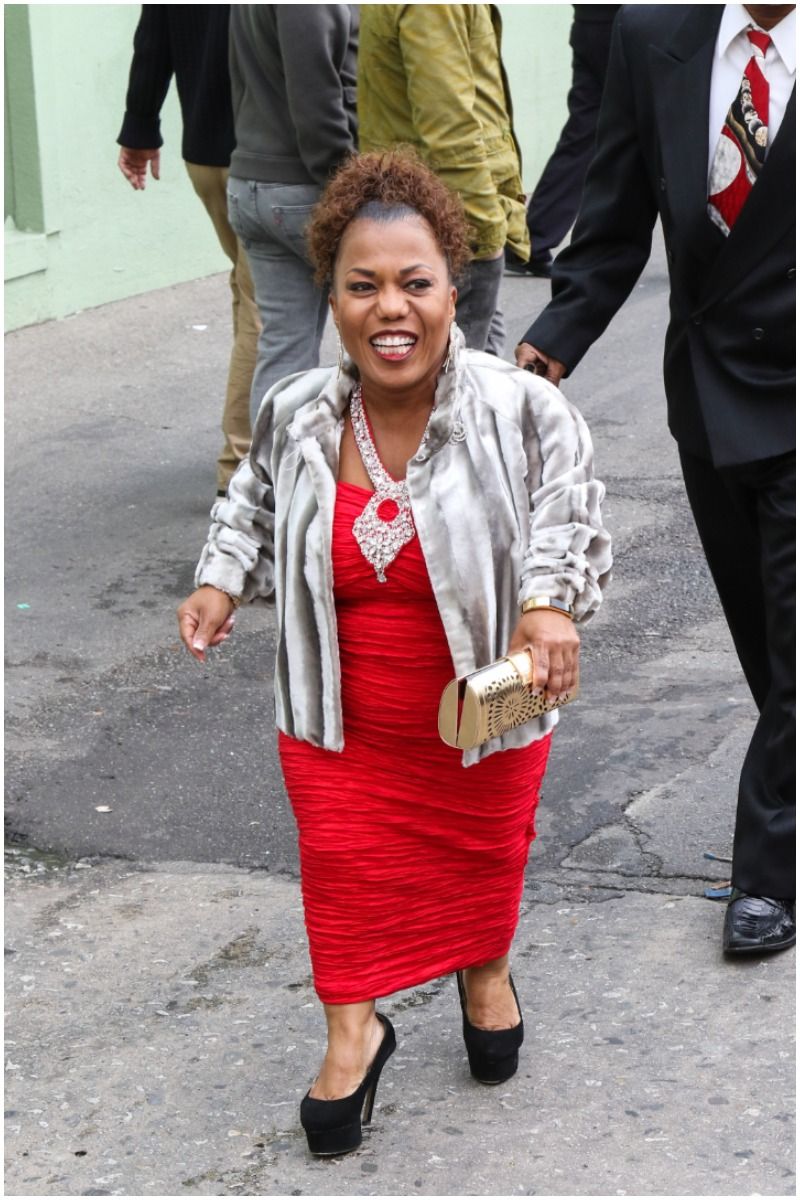 Banks is friends with Shirlene "Ms.Juicy" King Pearson, a Little Women: Atlanta cast member. Shirlene was married to an average-sized man for more than a decade.
Tonya is best friends with Terra Jolé, a fellow Little Women: LA cast member. Terra was also featured in the TV shows – Mini Britney Spears, Chelsea Lately, and CSI: Las Vegas.
At the start of the Season 7 of Little Women: LA, Tonya, and Terra had some differences after Terra announced she was creating a wine line. In addition, Jolé wanted Tonya to be the face of it.
In September 2018, Banks started a company, called – "L'Tonya Renee Wines," to cater to both dry and sweet wine drinkers.
During an interview, Tonya said about her wine company: "My wine will complement every palette. I've had people who don't drink wine, taste L'Tonya Renee and love it."
She wants to be the first black little person woman to win an Academy Award.
Banks made a cameo on the series premiere of – Little Women: Atlanta.
Other famous Little Women stars are:
Tonya Banks – Net Worth
Banks earned most of her wealth from acting in 21 movies, television and reality series. She is best known for being a main cast member on "Little Women: LA." She also released an autobiography entitled, "It's Not What You're Called, It's What You Answer To."
In addition, she earns money from her wine company. Also, she has an activewear line called, "Lil Boss Body Activewear." Therefore, Tonya Banks has an estimated net worth of $1 million.
READ THIS NEXT: Who is Maxine Waters?