What is Kevin Kwan's net worth?
Introduction
Kevin Kwan is a Singaporean American novelist best known for his satirical novels Crazy Rich Asians, China Rich Girlfriend, and Rich People Problems.
Biography
He was born in 1973 into an elite Chinese Singaporean family.
"My parents were never people who emphasized privilege or wealth," Kevin told Refinery29. He added: "To their credit, I was raised very blissfully unaware of status."
His cousin, Nancy Kwan, is a famous Hollywood actress who performed in over 50 films; his great uncle helped invent Tiger Balm; his maternal grandfather, the Rev. Paul Hang Sing Hon, founded a Methodist church; his great-grandfather, Oh Sian Guan, was a founding director of the Oversea-Chinese Banking Corporation; his paternal grandfather, Sir Arthur Kwan Pah Chien M.D., was an ophthalmologist knighted by Queen Elizabeth II.
"I was always fascinated by the stories that my grandparents had told me," Kwan said in an interview. "And then through my aunt, who also lived in the house – she introduced me to, you know, her world."
He moved to Texas with his parents when he was 11.
He graduated from the University of Houston-Clear Lake with a creative writing degree.
In 1995, Kevin moved from Houston to Manhattan to attend the Parsons School of Design in Manhattan. "When I moved to New York in my 20s, at every social event I went to, I found elite New Yorkers name-dropping which school and college they had been to," Kevin said for Hindustan Times in July 2020. "Then, they'd want to know where I had gone."
In 2000, Kevin established his own creative studio.
Crazy Rich Asians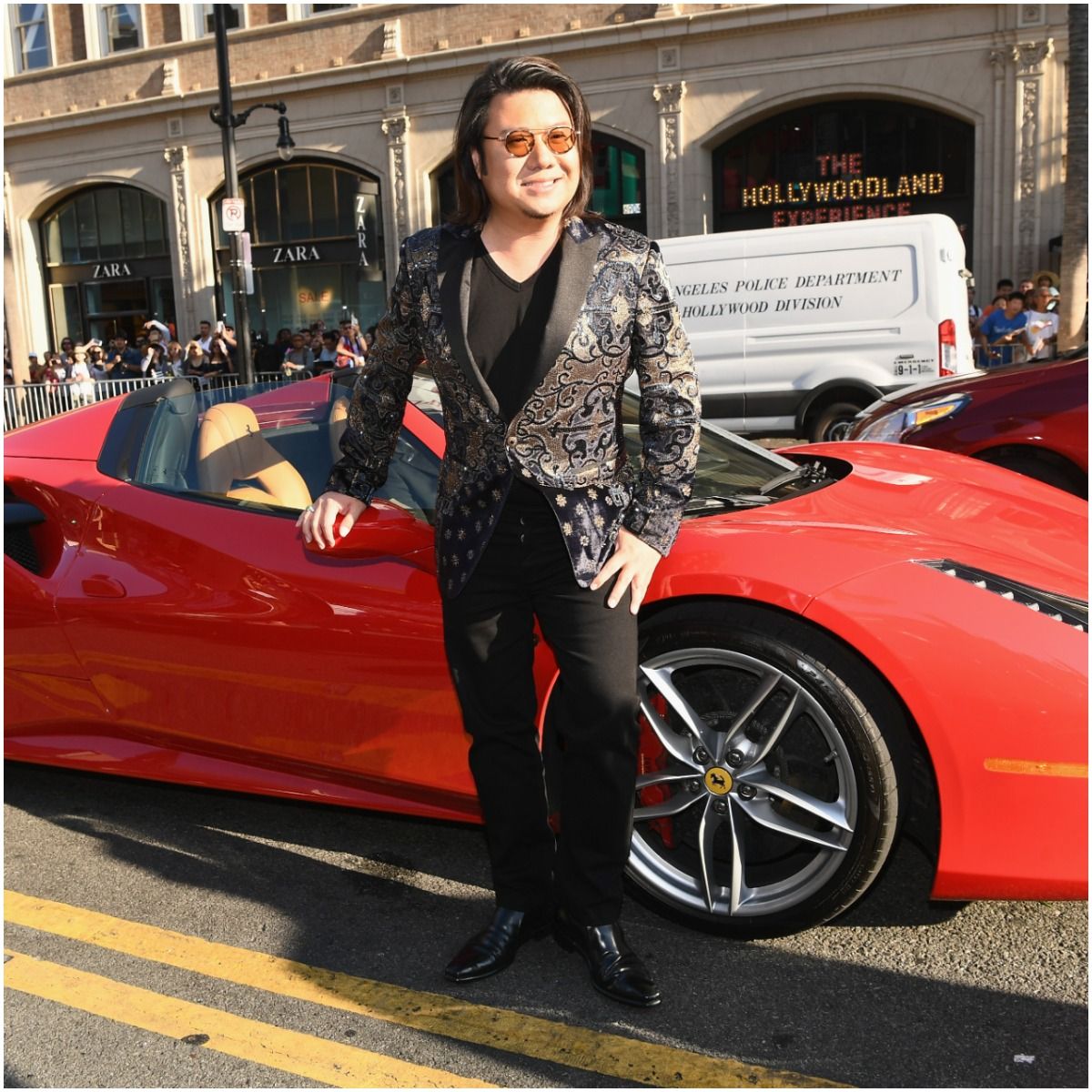 In 2013, Kwan released the book "Crazy Rich Asians."
Kevin said the novel was loosely based on his own childhood in Singapore. "This book really is, in many ways, inspired by my childhood," Kwan revealed. He went on to say: "There is no character that is based on anyone who's really in my family. At the heart of it, this book is a family drama."
The book was translated into more than 30 languages.
Its sequel, China Rich Girlfriend, was released in 2015. The novel was followed by a sequel, Rich People Problems, in 2017.
"From the very beginning, even before I started writing the first book, I knew I wanted to make it a trilogy," Kevin said for Seattle Times in June 2017. "I knew it would take three books to get the full story out."
In August 2018, Singapore's Ministry of Defence stated that Kevin is wanted in Singapore for defaulting on National Service obligation. The Ministry of Defence said in a statement: "Mr. Kevin Kwan failed to register for NS in 1990 despite letters sent to his overseas address."
In 2018, he was named by Time Magazine as one of the 100 Most Influential People in the World.
On August 15, 2018, the film "Crazy Rich Asians" was released in the US. It stars Michelle Yeoh, Constance Wu, Ken Jeong, Henry Golding, Awkwafina, Lisa Lu, and Gemma Chan.
The film was directed by Jon M. Chu and written by Adele Lim and Peter Chiarelli. "I did everything I could to be helpful to Pete as he worked on the script," Kwan said. "I think he's done a fabulous job!"
Crazy Rich Asians grossed $239 million worldwide against a production budget of $30 million.
In June 2020, Kevin's novel "Sex and Vanity" was published.
The settings:
a mega-yacht;
mansions in the Hamptons;
Italian villas;
a lavish Capri wedding.
"Everything is inspired by things I've seen, or experiences I've been part of in a roundabout way," Kevin told The Guardian.
READ MORE: Who is Bjarne Stroustrup's wife?
Quotes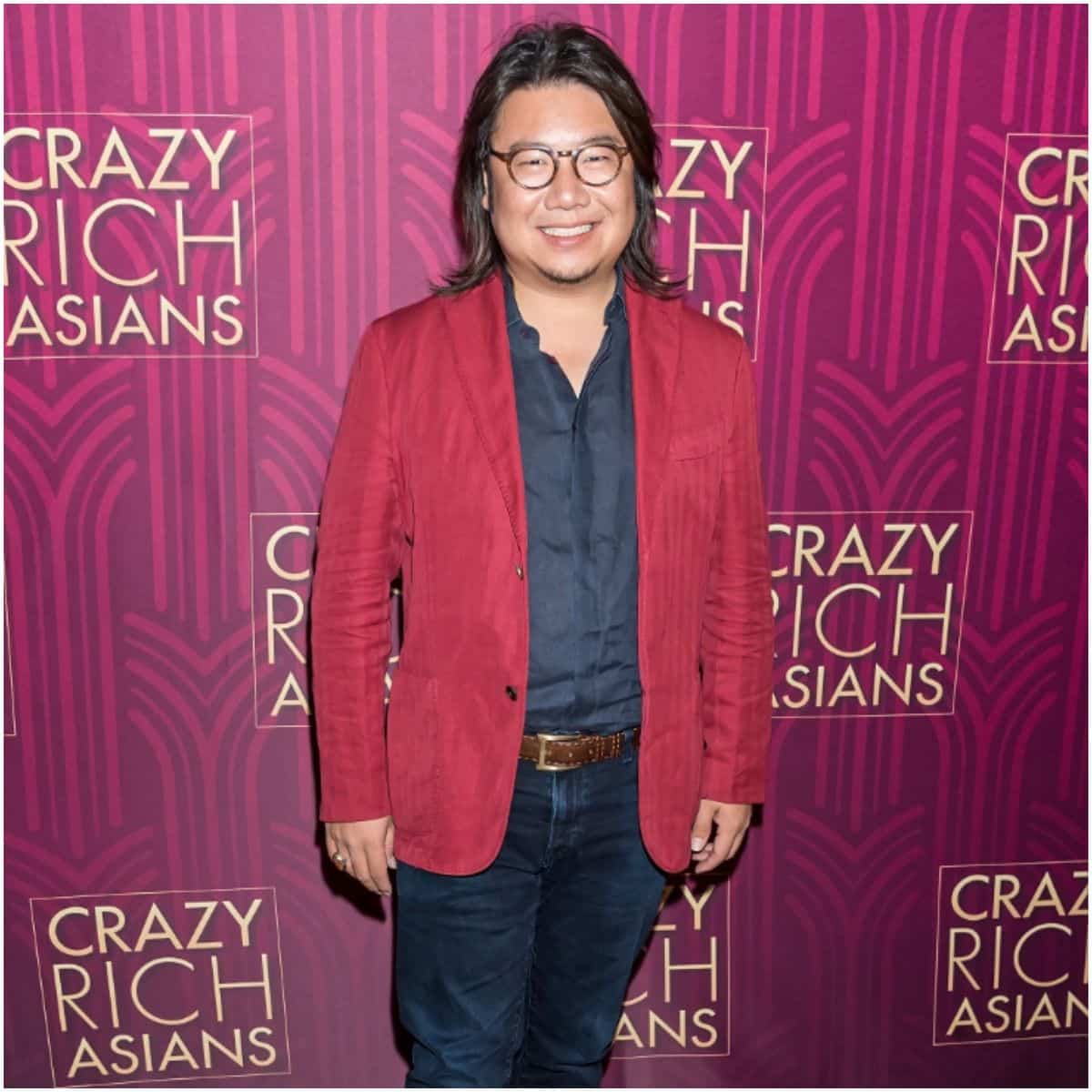 "I've been through my own journey of acceptance of how I look."
"Colonial Singapore values are exactly like Wasp society."
"Being an outsider to this world is what really gives you the lens."
"Every time I write a book, I'm really just trying to create joy."
"Every time I go to Italy, I lose weight."
"Writing is a lonely sport."
"I'm happiest in my shorts and sandals. I'm still an island boy in that sense."
Trivia
He cites Dominick Dunne, Donna Tartt, Bret Easton Ellis, and Tom Wolfe as several of his literary influences.
READ MORE: Fran Lebowitz Net Worth
Kevin Kwan – Net Worth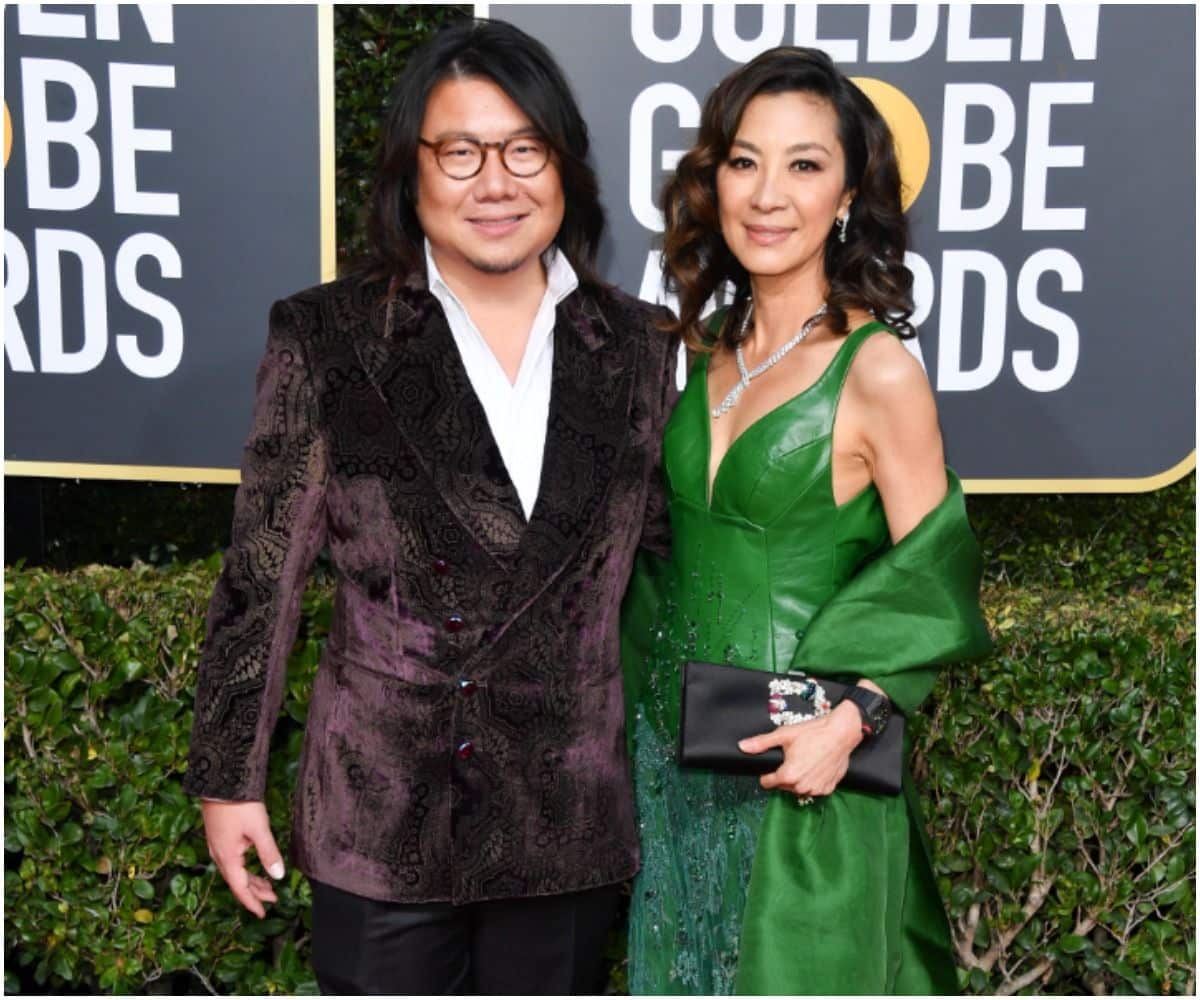 Kwan earned most of his wealth from selling copies of the trilogy – Crazy Rich Asians, China Rich Girlfriend, and Rich People Problems.
"If you combine all three books, they amount to almost 2000 pages, and they explore many characters and storylines," Kwan said.
To date, the trilogy has sold over 1.5 million copies worldwide.
Kwan also made money from selling the film rights of his novels.
In 2020, Kwan released "Sex and Vanity."
Therefore, Singapore-born American author Kevin Kwan has an estimated net worth of $20 million.
READ THIS NEXT: Who is Richard McVey?