Garrett Gee is a travel journalist, entrepreneur, Instagram celebrity, YouTuber who started the million-dollar company Scan.
After he sold his company, Gee started the blog and YouTube channel The Bucket List Family, sharing his adventures around the world with his more than 2.4 million Instagram followers.
Biography
He was born on November 6, 1989, in Provo, Utah, USA.
His parents divorced when he was nine years old.
During high school, Gee was an avid soccer player.
Garrett studied at Brigham Young University, however, he dropped out when his startup company received funds from Google.
Scan
It is a mobile app development company that was founded by Garrett together with his college friends Kirk Ouimet and Ben Turley in January 2011. The company has its headquarters in Provo, Utah.
Gee claims that he came up with the idea for the app when he received a smartphone for Christmas and scanned a QR code.
In February 2011, the company launched its iOS application.
About three months later, it had received more than 1 million installs.
After 18 months, the app had been downloaded about 10 million times.
As of December 2012, the application had 25 million downloads on the Android and iOS platforms.
In May 2012, Garrett claimed that the advertising and affiliate revenue had topped $1,000 a day.
The app builds services and products related to 'scannable' items such as QR codes.
In 2014, Snapchat acquired the app, for $54 million, with $30 million in cash and the rest in equity in Snapchat (Gee declined to specify the exact amount of his cut).
During an interview, the entrepreneur said:
"After three quick months, I decided to take my life back into my own hands and leave my job."
Gee went on to say:
"Perhaps the corporate life is a better fit for other personality types, but not for me. My mind and soul function best when I'm free and living true to myself, my passions, and my values."
The Bucket List Family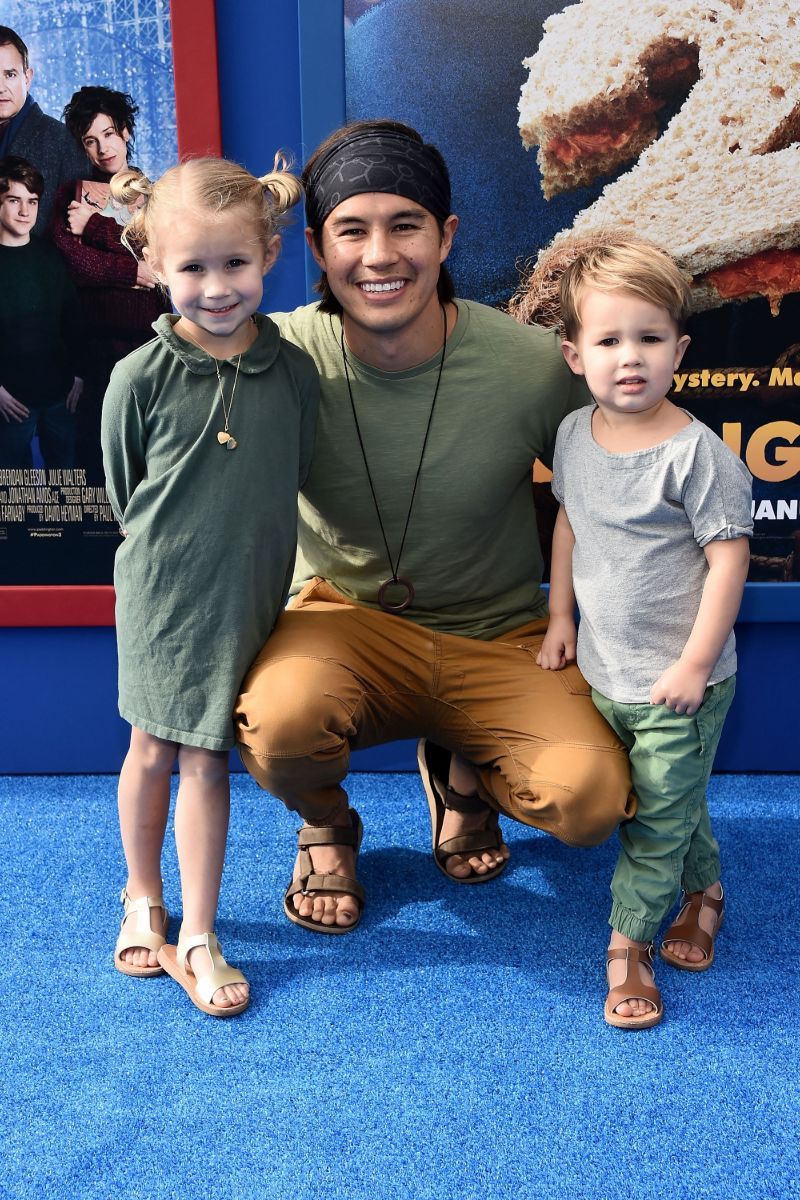 Following the sale of the company, Garrett banked his earnings and completed a brief stint working for Snapchat.
Soon, he embarked on an around-the-world trip with his wife, Jessica, and their kids.
Before starting on their travel adventures, they held a giant yard sale to sell all their belongings.
Garrett and his wife sold everything they owned for $45,000 and decided to travel the world for 6 months or as long they could last without dipping into savings.
He said:
"We agreed that we would NOT dip into our savings, so when/if the $45,000 ran out we'd stop traveling."
Gee and his wife also started to document their travels as The Bucket List Family through blogging, YouTube videos, and Instagram posts.
About 1 year later, Garrett said that he hasn't spent any money from his Snapchat earnings. He said:
"It is being safely saved and invested. I plan to live as if it doesn't exist and in a way, start over."
In a different interview, Garrett confessed:
"My wife does most of the planning and coordinating and making sure our itinerary is put together."
Gee added:
"And I do most of the creative work – the videos, editing, and the photography."
About two-and-a-half years into their journeys, Garrett and his family visited over 50 countries and taken more than 180 flights.
His wife said:
"It's not easy traveling with young children. There were many times when we wanted to give up and return to the comforts of our hometown."
Jessica continued:
"It was extra hard in the beginning, so now wherever we go, it's important to keep some consistency in our daily routine."
She also said:
"Even though the kids wake up in a different country each week, they know their daily schedule will be somewhat familiar and consistent."
In 2018, Garrett has announced that he and his wife will take a break from traveling to welcome their third child.
During a recent interview, he explained:
"We'll wait a few weeks to see how baby Cali and Jessica are recovering, but then we'll continue our travels around the world."
Gee went on to say:
"But then we'll continue our travels around the world. We're going to start with Brazil, Peru, Ecuador, and Costa Rica, then head over to Africa. This week marks our 100th week of full-time travel as a family."
In June 2018, after three years of nomadic travel with kids, Garrett and his wife found a permanent home in Hawaii.
Gee declared:
"This will be a new chapter for The Bucket List Family, we are not going to be traveling to a new place every week."
Jessica said:
"We bought a house back in January, and it's an old house almost 100 years old on the big island of Hawaii."
YouTube
Garrett started his YouTube channel on July 5, 2015. The channel has more than 1.34 million subscribers and over 168 million views.
Wife
Garrett Gee married his wife Jessica in 2009. The couple first met at a flower shop in Vladivostok, Russia. However, the two only started dating when they attended Brigham Young University in Provo.
READ MORE: David Benioff Net Worth
Children
The couple has three children:
Calihan;
Manilla;
Dorothy.
Quotes
"Living a minimalistic lifestyle relieves stress from your life and helps show you what's most important in your life."
"Sometimes, the most memorable adventures are the simple joys."
"I think in a good way the kids are spoiled in that they see the world is their oyster and they know that anything is possible."
READ MORE: Who is Marc Merrill's wife?
Trivia
Gee said about his favorite foods:
"My favorite foods are blueberries, peaches, almonds, fish, Kashi cereals, Odwalla Superfood, Bolthouse carrot juice, and my mother's teriyaki chicken."
Garrett said about the biggest challenge of working while traveling:
"My work desk, if you want to call it that, is different every time we visit a new country."
Gee continued:
"Sometimes it's on a boat, sometimes it's on a beautiful beach and then sometimes it's in a city at a crazy cafe."
READ MORE: Jo Koy Net Worth
Garrett Gee – Net Worth
Gee earned most of his wealth from selling his company to Snapchat for $54 million.
He also started a blog and a YouTube channel called The Bucket List Family. His YouTube channel has over 168 million views, meaning $500k in revenue. This is pocket money for him.
Currently, most of the money he makes is from his Instagram account, which has over 2.6 million followers. For a sponsored Instagram post, he earns around $30,000.
Therefore, adventure journalist Garrett Gee has an estimated net worth of $26 million.
Featured image source – © Guliver / Getty Images.
READ THIS NEXT: Lyor Cohen & YouTube
References

https://www.asianjournal.com/from-tech-entrepreneur-to-travel-journalist-garrett-gee
https://www.businessinsider.de/bucket-list-family-garrett-gee-best-advice-for-entrepreneurs
https://www.today.com/news/tech-millionaire-garrett-gee-family-sell-everything-travel
https://www.bravotv.com/jetset/the-bucket-list-family-expecting-third-baby-garrett