What is Jo Koy's net worth?
Introduction
Jo Koy (birth name – Joseph Glenn Herbert) is a popular Filipino-American stand-up comedian who appeared on The Adam Corolla Show and The Tonight Show.
Koy is best known for appearing as a panelist on the "Chelsea Lately" show.
Biography
He was born on June 2, 1971, in Tacoma, Washington, the United States.
Herbert was raised alongside his elder siblings, Rowena Hazel Cook and Robert Herbert (he is afflicted with schizophrenia), and his adopted sister, Gemma Herbert Simmons.
His parents divorced when Joseph was 13 years old.
Jo attended Spanaway Lake High School but later moved to Foss High School in Tacoma.
After high school, he enrolled in the University of Nevada, Las Vegas, however, he dropped out of college to pursue stand-up comedy.
Jo started performing on stage at a comedy club in Las Vegas in 1994.
After performing at the MGM Grand Las Vegas, he rented the Huntridge Theater (also known as the Huntridge Performing Arts Theater) and went door to door to sell tickets to his comedy shows.
The Tonight Show
Koy gained fame in 2005 after he was invited on The Tonight Show with Jay Leno during which he received standing ovations.
Note – The Tonight Show is a popular late-night TV talk and comedy show in the US. Jay Leno holds the record of having hosted the greatest number of total televised episodes.
The Tonight Show became the first late-night talk show in history to have the sitting President of the US as a guest on March 19, 2009.
Since then, Jo has had two successful and highly rated comedy specials on Comedy Central, Lights Out and Don't Make Him Angry.
Moreover, he released his latest and third stand-up special, named – "Jo Koy: Live from Seattle" in 2017 as a Netflix Original.
Netflix released the comedy special "Jo Koy: In His Elements" on June 12, 2020.
Chelsea Lately
He has also appeared on 141 episodes of Chelsea Lately as a season regular roundtable guest.
Note – Chelsea Lately is a late-night comedy talk show which is hosted by comedian and actress, Chelsea Handler. The show was broadcasted on E!, and created by Steven Brody Stevens.
As of 2011, the show averaged 960,000 viewers per episode.
"Chelsea Lately" debuted on July 16, 2007. The final episode of the show aired on August 26, 2014.
Podcast
In 2018, Koy began hosting his own weekly podcast, named – "The Koy Pond."
Regular guests include:
The Black Eyed Peas;
Anjelah Johnson;
King Bach.
During his podcast, Jo welcomes fellow comedians and friends to share their hilarious insights on many different topics.
Comin' In Hot
In 2019, Koy started to stream Netflix special, Comin' In Hot.
In June 2020, Netflix released "Jo Koy: In His Elements."
Charity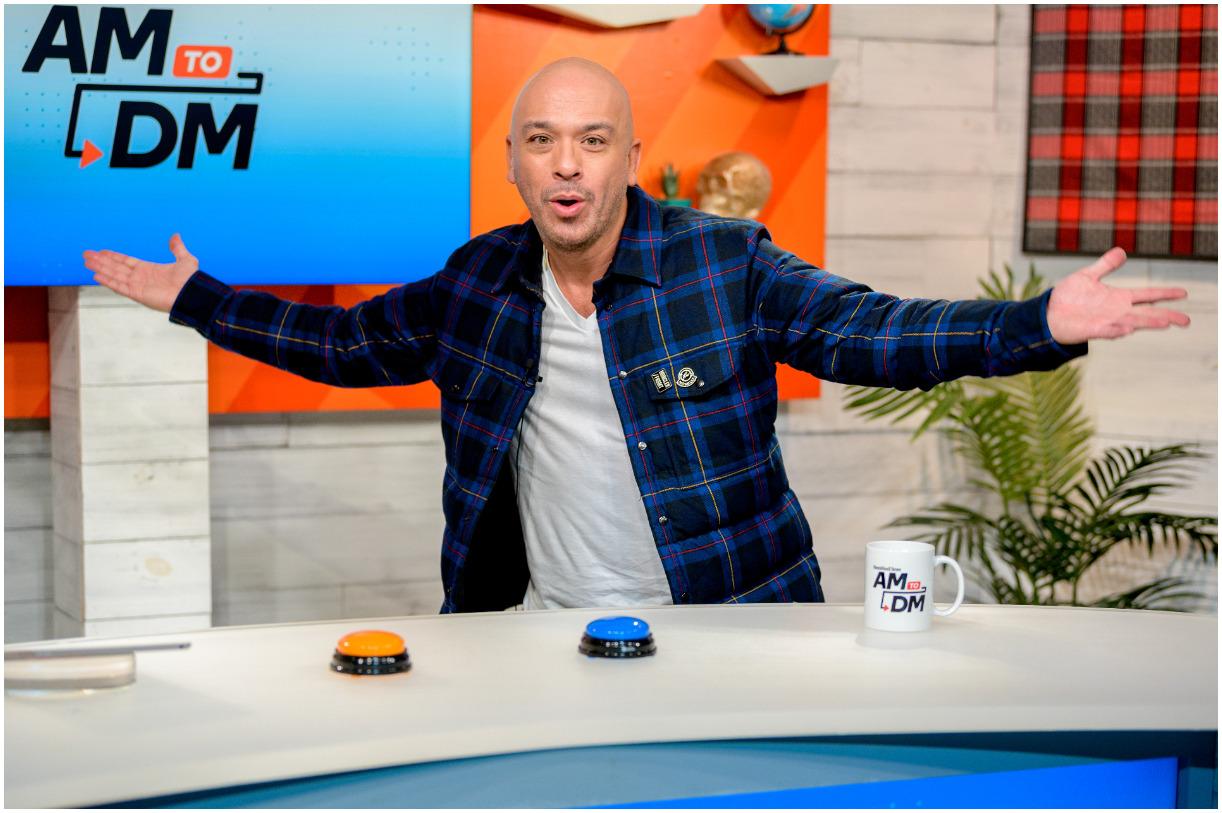 The Jo Koy Foundation hosted its first philanthropic event on August 4, 2009, in "Hilarity For Charity," a stand-up comedy show. The revenue from the ticket sales was donated to The Children's Hospital of Orange County.
Wife
Jo Koy was married to Angie King.
He once said:
"I am so thankful for the mother of my son. She's given me the most important person in my life – my son."
Jo went on to say:
"I thank her for taking good care of him while I'm away and on the road, being a good mom to him and friend to me."
Koy is currently dating Chelsea Handler.
Children
Jo has a child from his marriage to Angie King, a son named Joseph Herbert Jr.
During an interview, Koy said about his son:
"I've learned that my son was a lot cooler and more confident than I was as at his age."
READ MORE: Is David Benioff married?
Quotes
"Everyone has a nickname. My nickname is Jo Koy. That's not even my real name."
"Being a stand-up comic is not something that's normally accepted when your mother is Filipino."
"I love what I do. I love getting on-stage and just making people laugh."
"I guess I've been blessed with the gift of ad-lib, and I really use it to my full advantage."
"I was a big fan of Bill Cosby, Eddie Murphy; they talked a lot about their moms and their kids."
"I like to work my jokes out on-stage and that's the best way to be creative when writing."
READ MORE: Jess Hilarious Net Worth
Trivia
In 2018, Jo received the prestigious "Stand-Up Comedian Of The Year" award at Just For Laughs Comedy Festival in Montreal.
Koy said that some of his influences are – Robin Williams, Eddie Murphy, and Bill Cosby. In his words:
"My top four are Eddie Murphy first and then Bill Cosby, Whoopi Goldberg, and Robin Williams."
The mayor's office in Honolulu proclaimed November 24th as "Jo Koy Day."
Jo has appeared on a slew of popular podcasts and TV shows, including:
Last Call with Carson Daly;
The Adam Carolla Show;
Jimmy Kimmel Live;
Jamie Foxx: Laffapalooza;
The Joy Behar Show;
Midnight with Chris Hardwick;
World's Funniest Fails;
The Tonight Show Starring Jimmy Fallon.
In 2019, he reached #1 on the Billboard Charts for his stand-up comedy album, Live From Seattle.
READ MORE: Bio of Wade Robson
Jo Koy – Net Worth
Koy earned most of his wealth from his comedy. He usually sells out comedy theaters and clubs across the nation with his explosive energy onstage.
For instance, Jo became the only comedian to sell more than 17,000 tickets, over thirty shows (in one year) at the Brea Improv.
In 2019, the comedian sold-out five shows at the San Diego Civic Theatre, the most consecutive sold-out shows for a stand-up comedian.
Koy also broke the attendance record at Club Regent Event Centre in Winnipeg with four sold-out shows. Additionally, he broke a record for the most tickets sold by a single artist at The Blaisdell Concert Hall in Honolulu with eleven sold-out shows and more than 23,000 tickets.
Jo also sells hats, hoods, and t-shirts on his website – jokoy.com.
Koy has a YouTube channel with over 80 million views (about $250k in revenue before taxes).
Therefore, Jo Koy has an estimated net worth of $6 million.
READ THIS NEXT: Who is Marc Merrill?
References

https://www.phoenixnewtimes.com/chelsea-lately-comic-jo-koy-dishes
https://decider.com/2019/06/12/jo-koy-comin-in-hot-netflix
https://www.billboard.com/articles/business/8232311/jo-koy-interview