Bruce Bozzi Jr. is an American restaurant owner and the executive VP of Palm Restaurant Group, who owns The Palm, a New York City steakhouse.
Biography
Bozzi was born on March 24, 1966, in Manhattan, New York City, USA.
His father is Bruce Bozzi Sr. He said in an interview:
"I was never a boy's boy, never athletic. My dad and I didn't really connect. I was closer to my mom."
Bruce went to the University of Southern California.
At age 16, Bozzi started his first job at Dash, a clothing store in Amagansett. He explained:
"I was 16 and worked for a clothing store in Amagansett called Dash. When I was 19 I started working at The Palm Too."
The Palm
He had become the Vice President and Business Executive of Palm Restaurant Group, an American fine-dining steakhouse that was opened in the 1920s by John Ganzi and Pio Bozzi, according to NRN.
Just One More Restaurant Corp., The Palm parent company, is run by Walter Ganzi Jr. and Bruce Bozzi Sr.
Bruce has worked in every management position within the company.
The Palm filed for bankruptcy in March 2019, after Claire Breen and Garry Ganzi, grandchildren of the founders, won a lawsuit against Bruce Bozzi Sr. and Walter Ganzi Jr.
Claire Breen and Garry Ganzi argued that royalties (they were paid a flat rate of $6,000 per year) that they received should have been based on a percentage of sales, reported Eater.
Consequently, The Palm steakhouse was put up for sale.
In February 2020, Bruce left the company. His friend, Andy Cohen, wrote:
"Today is emotional. My best friend is stepping away from The Palm after 35 years and a lifetime of memories. "
In March 2020, billionaire Tilman Fertitta bought the Palm Steakhouse Company for $45 million.
After the sale, Bozzi Sr. and Ganzi Jr. remained ambassadors for the company.
TV Show
He was featured in the reality TV show named – "Cooking with Bruce," which runs on YouTube.
READ MORE: Is Rachel Parcell married?
Husband
Bruce Bozzi Jr. is openly gay.
Bruce said in a 2018 interview:
"In Catholic school, by sixth or seventh grade I knew I was attracted to boys, and there was some bullying going on."
On October 12, 2016, Bruce Bozzi married Bryan Lourd at the Beverly Hills Courthouse.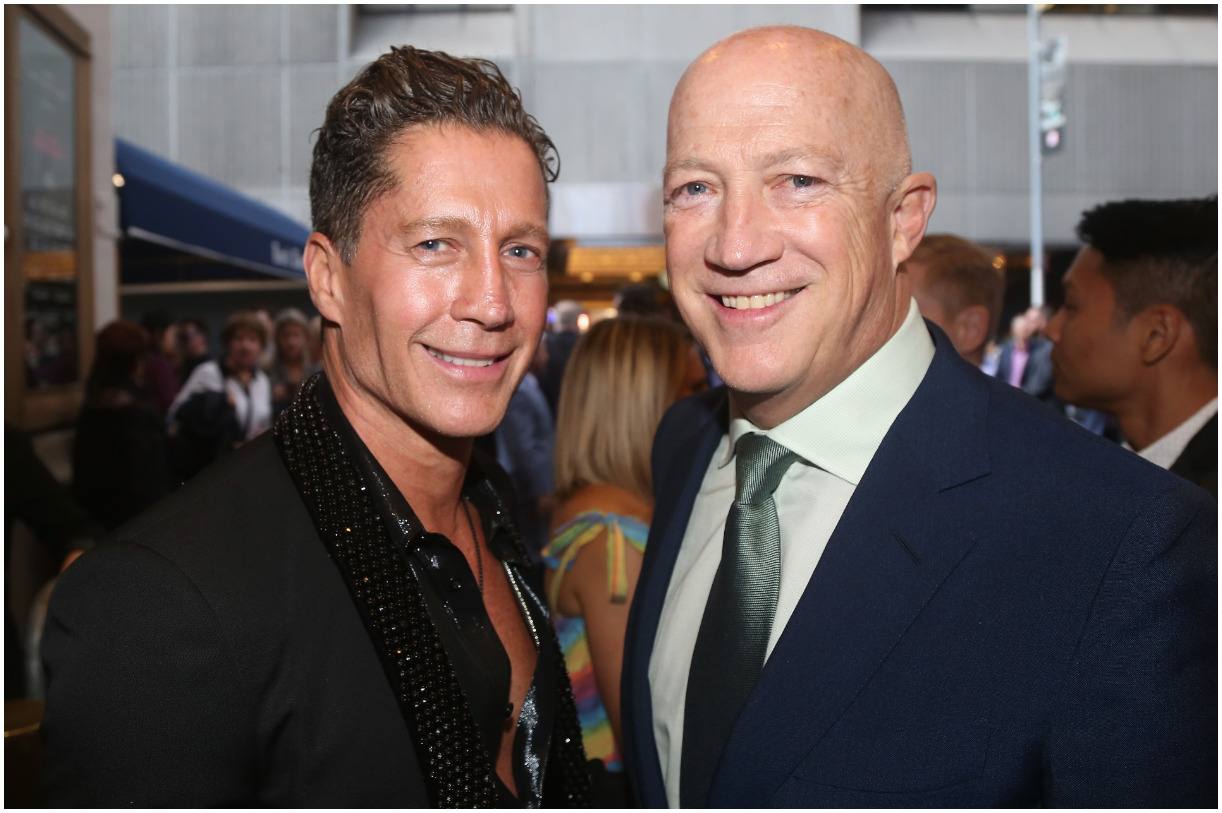 Bruce wrote on his Instagram account:
"Though we've been married in our hearts for years today The State of California made us legal!"
Note – Bryan Lourd is the director and co-chairman of the Creative Artists Agency. In 2011, Bryan was elected to the board of trustees of the LA County Museum of Art. Bryan Lourd has a net worth of $55 million.
Bruce and Bryan started seeing each other back in 2006.
From 1991 to 1994, Bryan was in a relationship with Carrie Fisher, an actress who is best known for playing Princess Leia in the Star Wars series. She was nominated twice for the Primetime Emmy Award for Outstanding Guest Actress.
Bryan and Carrie Fisher have a daughter, actress Billie, who was born in 1992.
After Lourd left Fisher for a man, Carrie said to her daughter:
"Your father's gay, your mother is a drug addict and manic depressive, your grandmother tap-dances for a living and your grandfather took speed."
READ MORE: Brandon Farris Net Worth
Children
Bozzi has a daughter from the process of surrogacy named Ava. Bruce started the process of becoming a father several months before he started dating Lourd.
Ava's godfather is Andy Cohen, a TV talk show host and executive producer of the talk show "Watch What Happens Live with Andy Cohen."
Bryan legally adopted Bruce's daughter, Ava.
READ MORE: William Zabka Net Worth
Trivia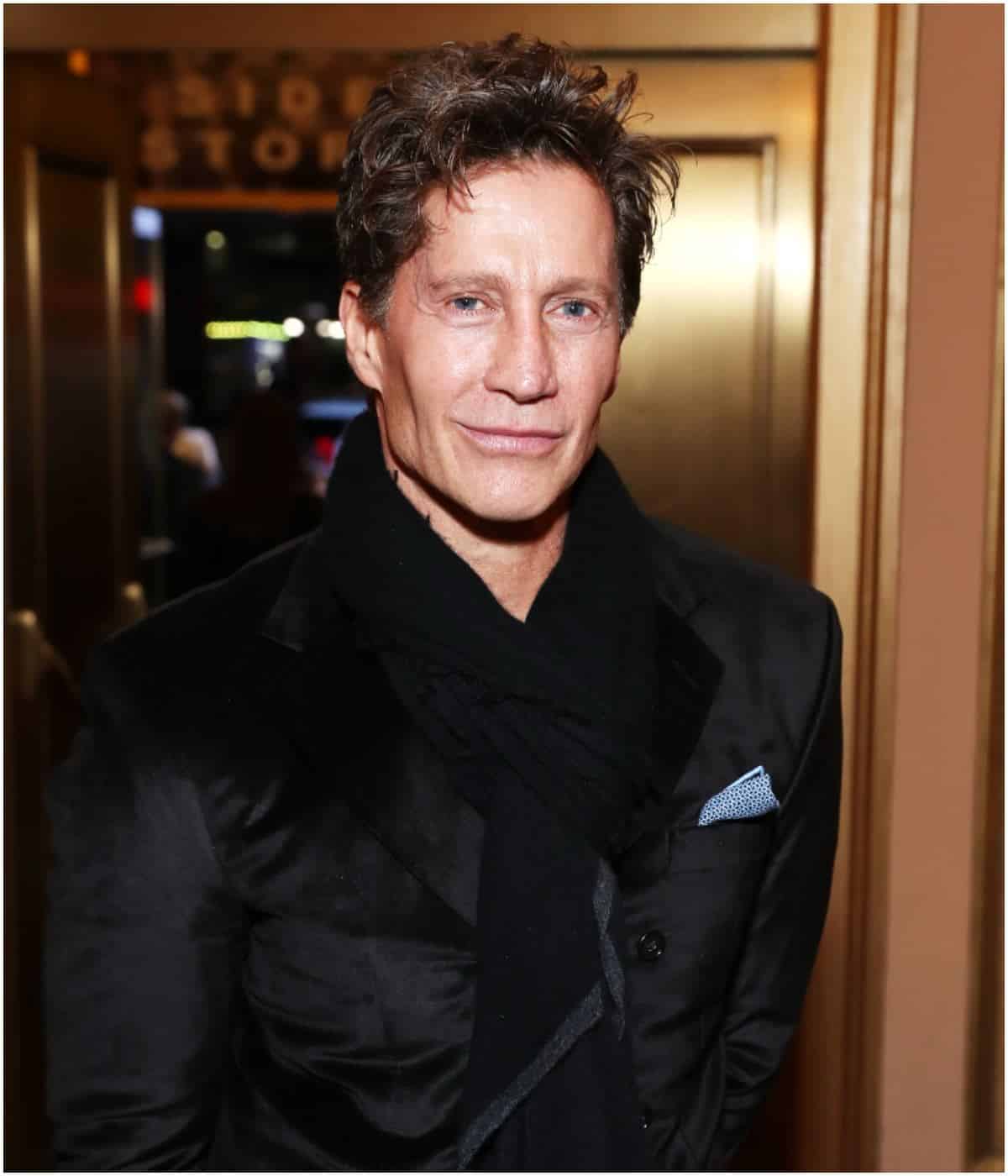 Bozzi is good friends with Demi Moore and Anderson Cooper.
Bruce Bozzi – Net Worth
Bozzi Jr. earned most of his wealth from working as the Vice President and Business Executive of Palm Restaurant Group. Therefore, Bruce Bozzi has an estimated net worth of $2 million.
Featured image source – © Guliver / Getty Images.
READ THIS NEXT: Who is Dan Bongino's wife?