Corey Hawkins (birth name – Corey Antonio Hawkins) is an American actor who made his popular debut in the William Shakespeare adaptation of "Romeo and Juliet."
Hawkins is best known for portraying rap superstar Dr. Dre in the 2015 biopic Straight Outta Compton as well as for starring in the TV series "The Walking Dead."
Biography
He was born on October 22, 1988, in Washington, District of Columbia, USA.
Corey was raised by his mother who worked as a police officer.
Hawkins attended Duke Ellington School of the Arts.
After, he went to The Juilliard School. During his time there, Hawkins was a member of the Drama Division's Group 40.
He said about the time at The Juilliard School:
"We would go six in the morning to, you know, midnight, and then do it all over again."
Hawkins added:
"We called it "The Jailyard" because we were there for so long and people never really saw us because we were tucked in the corner."
In 2010, he played a supporting role in a drama titled – "Empire Corner."
In the follow-up year, Corey was cast as Perry in Roundabout Theatre Company's production of Suicide Inc.
In 2013, Hawkins made his Broadway debut as Tybalt opposite Orlando Bloom in the revival of "Romeo & Juliet."
In the same year, he received a small role in "Iron Men 3."
The Walking Dead
He was cast as the character Heath in the 6th season of The Walking Dead, a post-apocalyptic horror television series for AMC.
Straight Outta Compton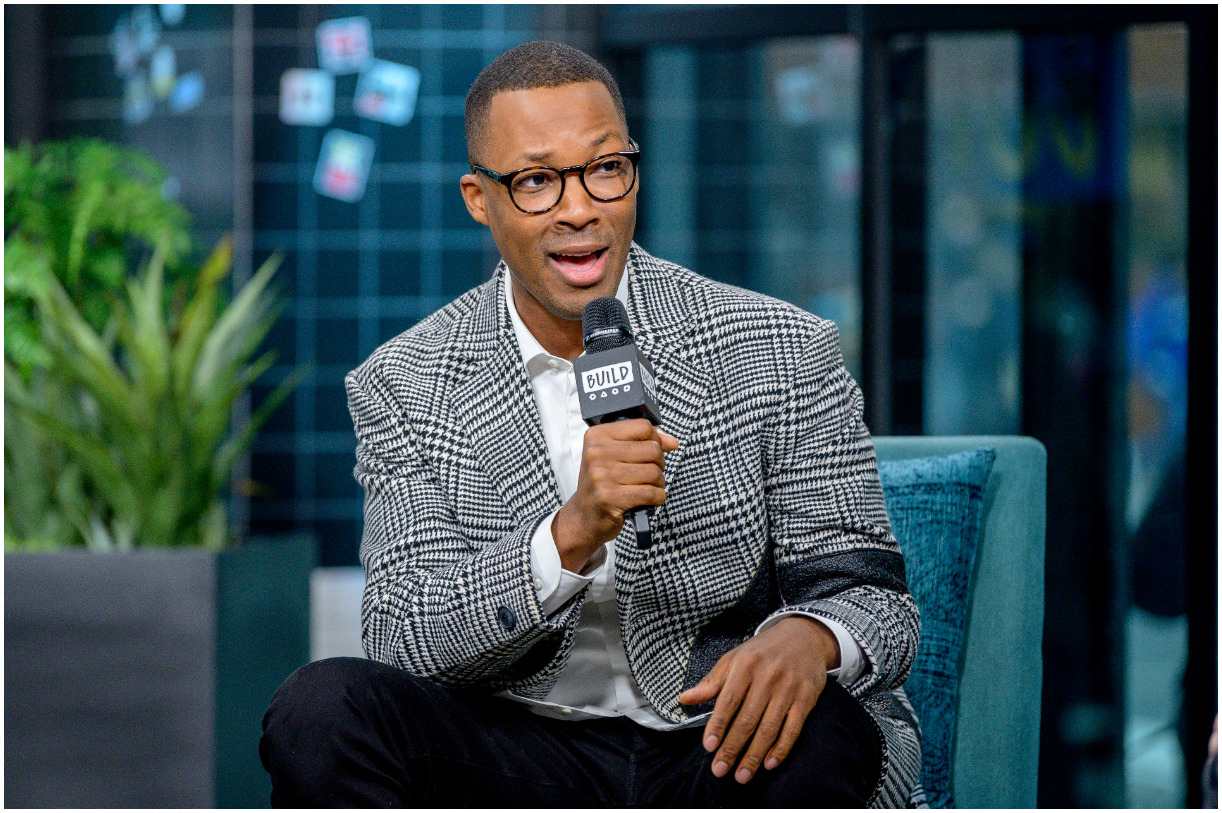 On August 14, 2015, Corey appeared as Dr. Dre in Straight Outta Compton, a biographical drama film depicting the rise and fall of the gangsta rap group N.W.A and its members Dr. Dre, Ice Cube, and Eazy-E. The film was produced by Will Packer.
Dr. Dre said about Corey:
"I gotta be honest, it freaked me out when I met him. We had a conversation. We went out to dinner at this restaurant over in Hollywood."
Dr. Dre went on to say:
"We sat across the table and he started talking to me and I heard him like, 'What the… is that?' I'm saying this shit internally. It kinda freaked me out. At the same time, it's one of the things that let me know he was the perfect guy for the job."
Corey said about Dr. Dre:
"He was just so super heavily involved in it all. He was there from day one. We had dinner the first time, sat down, and I think the playoffs were on and we were just kicking it."
Hawkins continued: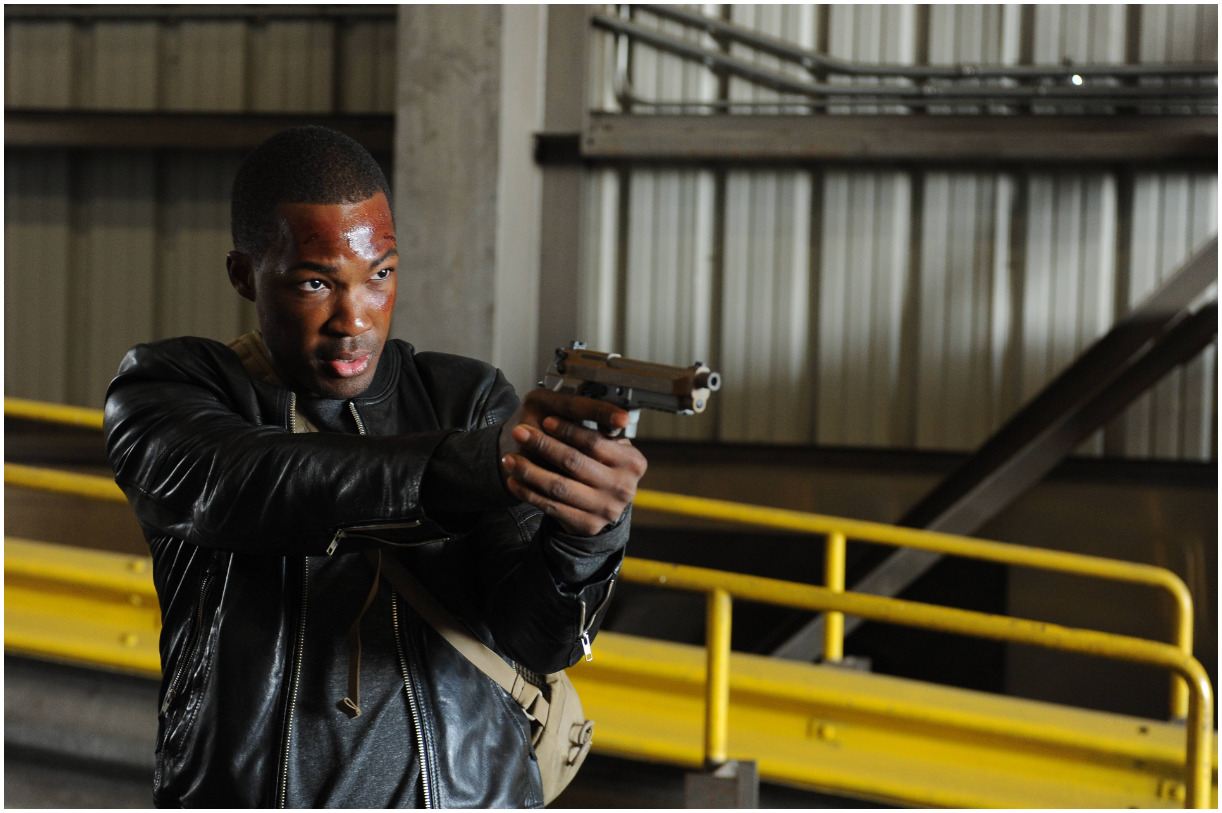 "And didn't talk about the movie at all and from then on he said you're the man for the job, so don't worry about anything else."
In 2017, Hawkins received a Tony Award nomination as Leading Actor in a Play for his performance in "Six Degrees of Separation."
Kong: Skull Island
Corey was cast alongside Tom Hiddleston and Brie Larson in the film Kong: Skull Island, a monster film written by Derek Connolly, Max Borenstein, and Dan Gilroy, and directed by Jordan Vogt-Roberts.
READ MORE: Who is Parminder Nagra's husband?
24: Legacy
In 2017, he played Eric Carter in "24: Legacy," a spin-off of 24. The story follows a military hero (Eric Carter) who brings trouble back with him to the US, forcing him to enlist the fictional Counter Terrorist Unit.
Corey said:
"I was definitely a fan. I think I was 13 when it first aired. I was either in junior high or in the early high school days."
In 2018, Corey played the civil rights activist and late socialist organizer Kwame Ture/Stokely Carmichael in Spike Lee's film BlacKkKlansman.
In 2019, he starred in "6 Underground" with Ryan Reynolds. The film will be released on Netflix on December 13th, 2019. The film is about 6 people who fake their own deaths to form an elite vigilante squad.
In 2020, Hawkins portrayed Paul in 12 episodes of the TV series "Survive."
Girlfriend
There are not many reports about Corey Hawkins' girlfriend, except that he was seen with American actress Teyonah Parris in 2015.
READ MORE: Is Laura Haddock married?
Height
Corey is 6′ 1″ (1.85 m) tall.
Quotes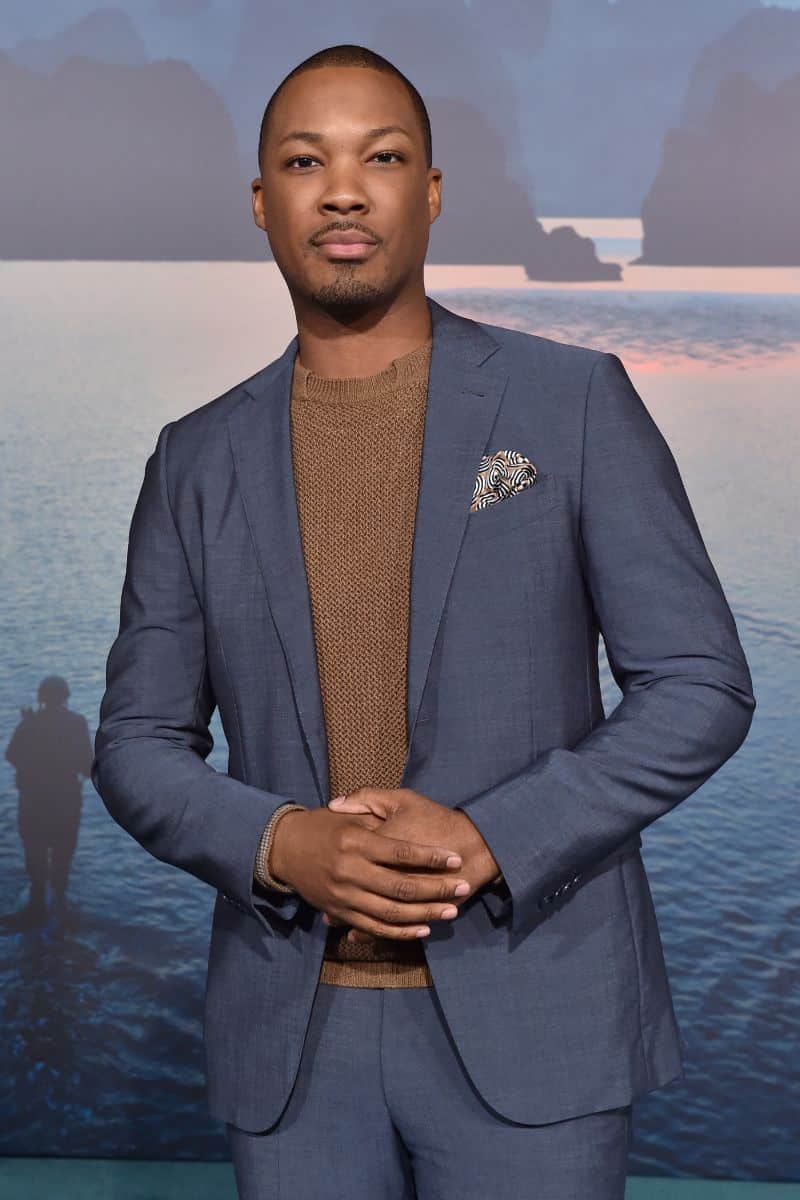 "I would have been pissed if I didn't take on '24.' I would have been pissed if I didn't take on Dre for ['Straight Outta Compton']."
"We're only as good as everyone else on the stage and so we have to be there for each other."
"Even in this day and age of Google and Social Media, we're still all not as connected as we hope we could be."
"When I was growing up, I started singing first in the church with my grandmother, and I would sit on the front pew while all the other kids were playing outside."
"There's an old saying that [goes] 'If not now, when? And if not me, who?'"
"My parents and grandparents encouraged me through the use of imagination to be whoever I could be."
READ MORE: Josh Stewart & The Punisher
Trivia
While in his fourth year at The Juilliard School, he received the John Houseman Award.
Corey Hawkins – Net Worth
Hawkins earned most of his wealth from starring in 18 movies and TV shows. Some of his movies are – Kong: Skull Island, Wu is Dead, 6 Underground, The Walking Dead, Golden Boy, 24: Legacy, Royal Pains, In the Heights, Iron Man 3, and Straight Outta Compton.
Therefore, actor Corey Hawkins has an estimated net worth of $2.5 million.
READ THIS NEXT: Who is Neil Breen?
References

https://www.vanityfair.com/24-corey-hawkins-legacy-spin-off
https://undeadwalking.com/corey-hawkins-stars-ryan-reynolds-6-underground
https://time.com/corey-hawkins-american-voices/