Jair Jurrjens is a Curaçaoan professional baseball pitcher who has played in MLB for Colorado Rockies, Baltimore Orioles, Atlanta Braves, and Detroit Tigers.
Biography
He was born on January 29, 1986, in Willemstad, Curaçao, as Jair Francoise Jurrjens.
Jair has two siblings, Charlotte and Carl, Jr.
In 2002, Jurrjens won the Senior League World Series in Bangor, Maine, with the Curaçao Senior League team.
In 2003, he was signed as an undrafted free agent by the Detroit Tigers. In the 2005 season, Jair started 26 games with the West Michigan Whitecaps, a Class A Minor League Baseball team, affiliated with the Tigers.
In the 2006 season, Jurrjens was named to the Florida State League mid-season All-Star team. In the follow-up season, Jair started to pitch for the Erie SeaWolves in Minor League Baseball.
On August 15, 2007, he inked a deal with the Tigers. On the same day, Jair made his major league debut as a starting pitcher against the Cleveland Indians.
In October 2007, Gorkys Hernandez and Jair were traded to the Atlanta Braves for Édgar Rentería.
He was named National League Rookie of the Month for the month of June of 2008. At the end of the season, Jair finished 3rd in voting for the NL Rookie of the Year award.
Jurrjens was named Pitcher of the Month in September 2009.
In October 2010, he underwent arthroscopic surgery for a torn meniscus in his right knee.
On July 1, 2011, Jair pitched his first career shutout in a game vs the Baltimore Orioles.
Jurrjens battled a groin injury to begin the 2012 season.
On January 24, 2013, Jair inked a one-year deal with the Baltimore Orioles for $1.5 million.
On May 20, 2014, he signed a minor-league deal with the Cincinnati Red.
On July 2, 2014, he was traded to the Colorado Rockies. On July 4, 2014, Jurrjens was hospitalized with breathing problems. The doctors thought that the breathing problems were caused by the altitude in Colorado."It was super scary," Jurrjens said. He added: "Every time I needed to take a deep breath, I couldn't do it."
In February 2016, he signed with the Uni-President 7-Eleven Lions of the Chinese Professional Baseball League.
He pitched for Team Netherlands in the 2017 World Baseball Classic.
In March 2017, Jair signed a minor league contract with the Los Angeles Dodgers.
In June 2017, he was suspended for 80 games under baseball's minor league drug program following a positive test for exogenous testosterone.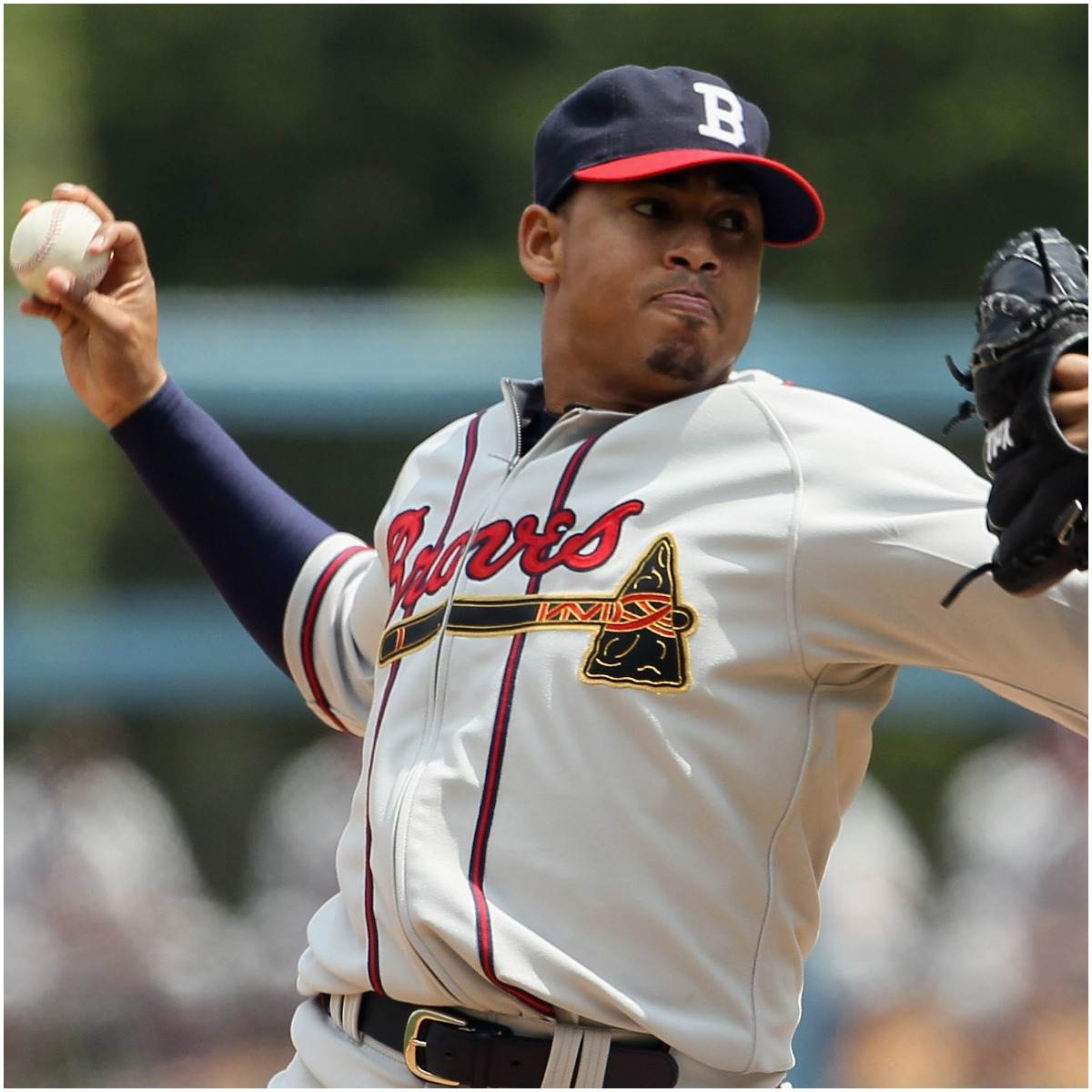 "The appeal was denied after learning the banned substance found in my sample was a result of prescribed supplements given to me by my doctor, to treat my depression and personal health issues over the winter," Jurrjens declared at the time.
For the 2017-2018 season, he signed with the Tigres Del Licey in the Dominican Winter League.
In March 2018, Jair signed with the Long Island Ducks.
For the 2020 season, Jurrjens inked a contract with the Algodoneros de Unión Laguna of the Mexican League.
In June 2021, he signed with the Guerreros de Oaxaca.
READ MORE: Who is Tyler Skaggs' wife?
Wife
Jair Jurrjens married Kaylin Reque in 2014 at Atlanta's St. Regis Hotel.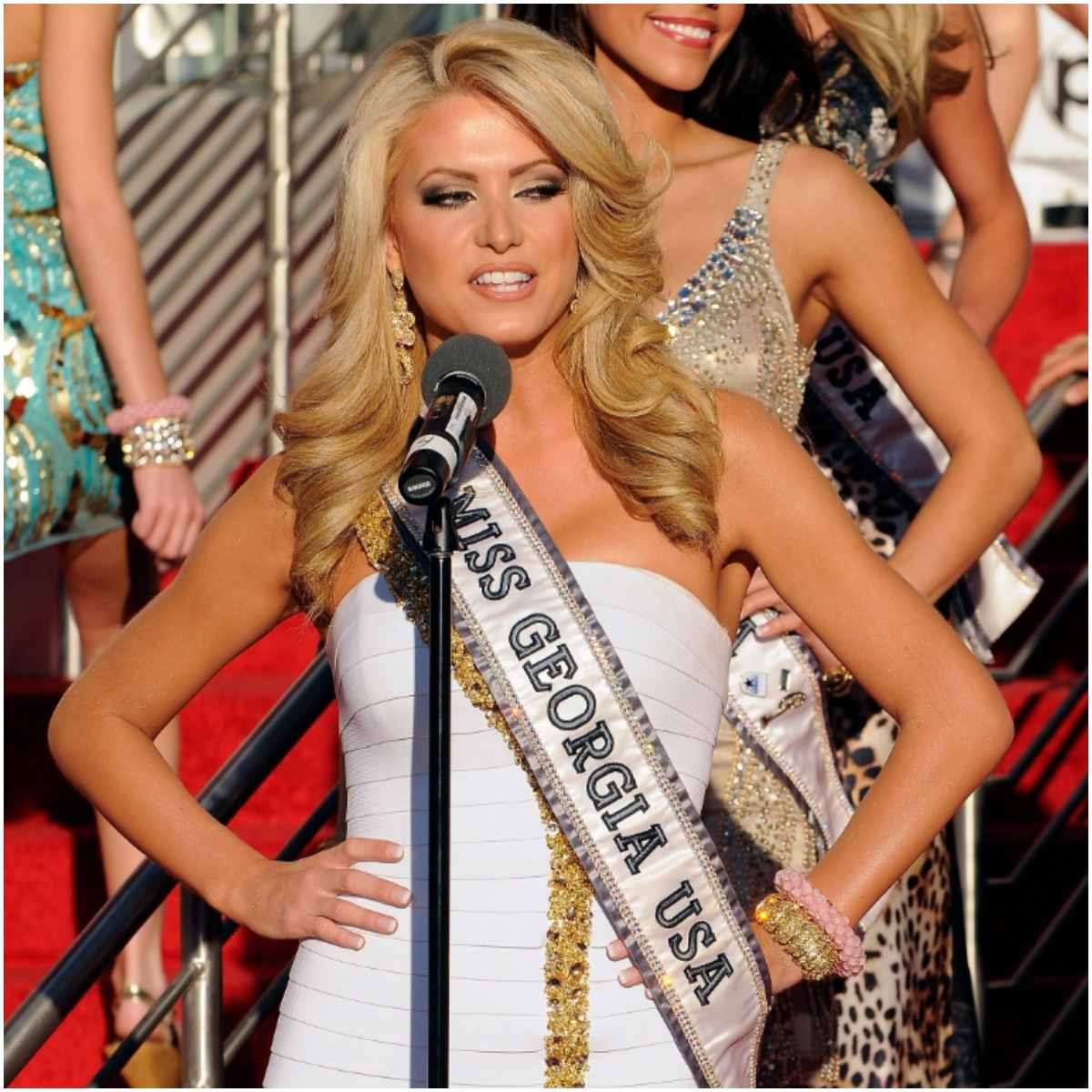 Reque became Miss Suwanee in the Miss Georgia USA beauty pageant in 2011. Kaylin was a cheerleader in the MLB, NHL, and NBA. She is also a member of the reality TV series "WAGS Atlanta."
Jair and Kaylin were featured in Bride's Magazine as "one of the top, most chic couples in Atlanta." The couple lives in a 9,000-square-foot mansion with 11 bathrooms.
"J.J. was going through a depression and he consulted a doctor who gave him supplements that he said would help him," Reque defended her husband when he was suspended. She added: "He wasn't trying to enhance his athletic ability, he was trying to be a normal, healthy person."
Quotes
"When you have a chance to go out and finish your own game, it's a good feeling."
"Life can be so stressful at times that playing video games is a way for me to escape everything."
READ MORE: Brian Banks Net Worth
Trivia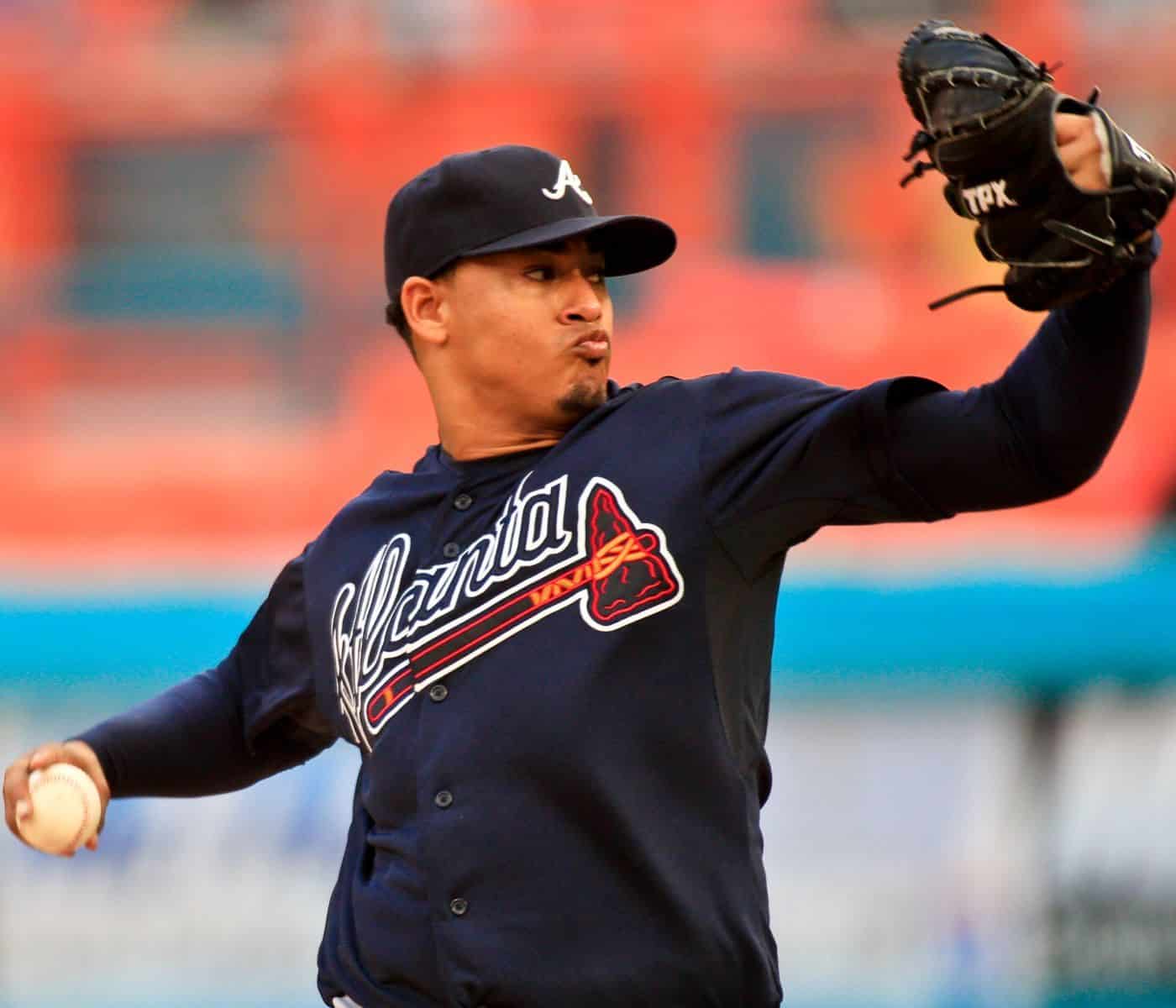 Jair has a four-seam fastball currently at 91–92 MPH.
He speaks Papiamentu, Dutch, Spanish, and English.
Jair Jurrjens – Net Worth & Salary
Jurrjens earned most of his wealth from playing for Atlanta Braves, Colorado Rockies, Detroit Tigers, and Baltimore Orioles in Major League Baseball. In 2011, Jurrjens was a National League All-Star and went 13-6 with a 2.96 ERA for the Braves. At the start of 2013, Jurrjens signed a contract with the Baltimore Orioles worth $1.5 million.
In addition, Jair played in the Mexican League, Dominican Winter League, and for Team Netherlands in the 2017 World Baseball Classic.
Therefore, professional baseball pitcher Jair Jurrjens has an estimated net worth of $10 million.
Featured image source – © Guliver / Getty Images.
READ THIS NEXT: Who is Matt DiBenedetto?