What is James Otto's net worth? Who is James Otto's wife?
Introduction
James Otto is an American professional musician.
He is known for being a member of the country music band, MuzikMafia, recognized for their stance on "country music without prejudice."
His accomplishments range from releasing an album that peaked at No. 2 on Top Country Albums, to cowriting the song "In Color" for Jayme Johnson, which received the 2008 Academy of Country Music Award for Song of the year.
The Origin Story
James Allen Otto was born July 29, 1973, on the Fort Lewis Army base in Washington, to his mother and father, an army drill sergeant.
James began singing and displaying a talent for the arts from a young age and learned to play the violin and saxophone as a child.
His original passion was singing and playing the guitar, so his parents bought him his first guitar for his 13th birthday.
His love for singing began to develop as a baby before he could speak. "My mom told me I was singing in the cradle, and I sang in some form of another most of my life."
When James was asked who his musical influences are, he stated that Lynard Skynard, Johnny Cash, and the Allman Brothers Band have considerably influenced his interest in music and subsequent music career.
He also said, "As long as I can possibly remember, I've been obsessed with music."
He lived a very mobile life in his early years as part of a military family. However, they eventually settled in Benton City, Washington.
James was enrolled in Kiona-Benton High School, which is where he started to showcase his talent in bands and talent shows publicly.
At this point, people started paying attention to his musical talent and would take the time to watch him perform.
Upon graduating high school, he followed in his dad's footsteps and joined the United States Navy, albeit serving only two years.
He made a life-changing decision to move to Nashville, Tennessee, in 1998 to pursue a career in country music. Much of his time was spent attending songwriters groups to sharpen his skills and network with like-minded people.
In 2001, he joined MuzikMafia, a group of country music songwriters and performers, including Big & Rich and Gretchen Wilson.
Wife
In 2005, James married his girlfriend, Amy Alderson, and together they have one child, daughter Ava Katherine who was born on August 24, 2010.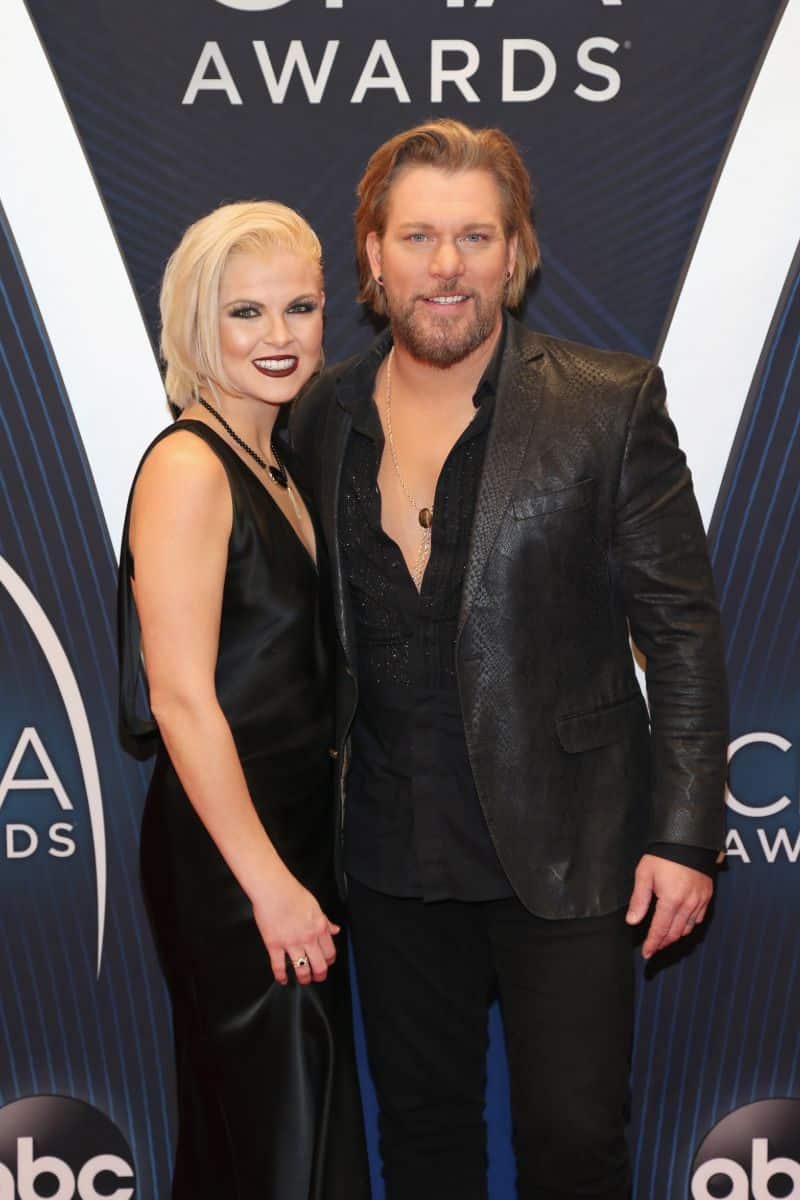 READ MORE: Tee Grizzley Net Worth
Career
James' music career took off in 2002 when Scott Parker of Mercury Nashville Records signed him to a record deal.
He did relatively well for an up-and-coming artist with his first single, "The Ball," peaking at No. 45 on the Billboard country charts.
His next single, "Long Way Down," was not successful; it failed to make the charts at all. His third single, "Days of Our Lives," was released in 2003 and did the best of all three, peaking at No. 33 in the country charts.
While James was working on the remaining songs of his first album, the record label ultimately delayed its release due to the poor performance of the first three singles.
In 2004, he finally completed and released his first album titled "Days of Our Lives."
The album performed well enough for James to be signed at the opening act of Shania Twain's Up! Tour in 2004.
This opportunity elevated his popularity to a broader country and pop audience.
James' failure of his fourth single, "Sunday Morning and Saturday Night," would be the conviction of his record deal.
The song was released in 2004 and peaked at No. 58 on the country charts, and consequently, he was pulled from the label.
While this would ultimately derail his music career, he proactively took control of his future by joining the group "MuzikMafia," where he would work alongside Big & Rich, Gretchen Wilson, and Cowboy Troy.
James would co-write songs and sing background vocals on two albums: "Loco Motive" and "Black in the Saddle," released in 2005 and 2007.
James spent the next few years honing his skills and preparing himself for another attempt at an independent career.
In 2007, he was signed to Warner Bros. Records Nashville and, within the same year, released his first independent single, "Just Got Started Lovin' You," which was the No. 1 country single of 2008, according to Billboard Year-End charts.
He began working on his second album, "Sunset Man," co-produced by his brother-in-law, Jay DeMarcus of the internationally successful country band, Rascal Flatts, and John Rich of Big & Rich.
James' hard work paid off in April 2008; shortly after the album was released, it peaked at No. 2 on Top Country Albums.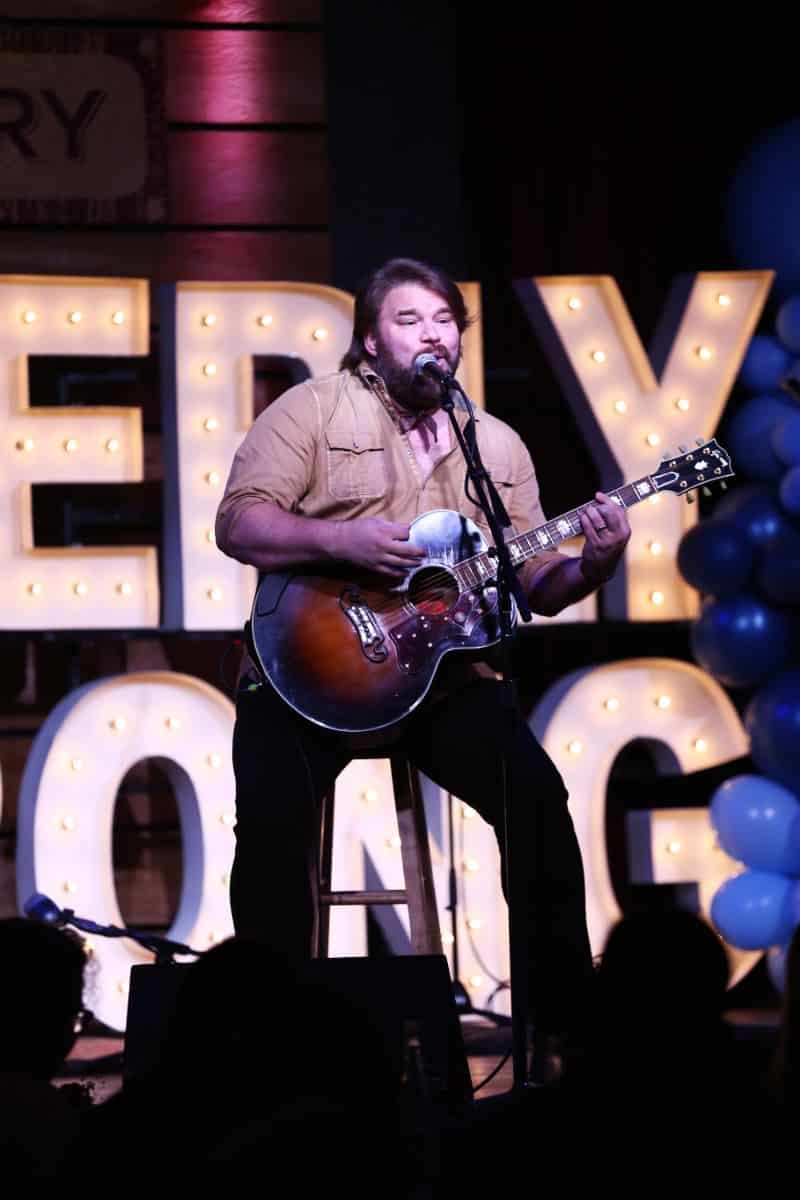 Following the album release, he released two more singles, "For You" and "These Are The Good Ole Days," which peaked at No. 39 and No. 36, respectively.
His music career continued to grow from here, and in 2008, James was selected to perform "The Braves Play Here," the Atlanta Braves theme song. While preparing for this extraordinary performance, he teamed up with Jamey Johnson and Lee Thomas Miller to co-write Jamey's single, "In Color."
The single did so well; it was nominated at the 2008 Grammy Awards for Best Country Music Song. In addition, it received the 2008 Academy of Country Music Award for Song of the year.
In 2009, James released the single "Since You Brought It Up," which peaked at No. 37 on the country charts. Shortly after, in 2010, he released "Groovy Little Summer Song," the lead-off single for his third album "Shake What God Gave Ya," released September 14, 2010.
The album did not perform as anticipated, and in March 2011, James took to Twitter to announce he would be exiting Warner Bros. Records.
Although James had two failed attempts with record labels, he was determined to continue striving for a successful country music career.
In 2004, he released a new single, "Somewhere Tonight," and in 2015, he signed with Blaster Records, where his single would be released to country radio on July 13, 2015.
James took a 5-year hiatus from his music career to focus his time on his family, and as of 2020, he has been back in the studio writing and recording new singles.
James Otto – Net Worth
Otto earned most of his wealth from selling copies of his albums (Shake What God Gave Ya, Sunset Man, and Days of Our Lives) and touring the country.
He sells merch on jamesotto.bigcartel.com.
Therefore, James Otto has an estimated net worth of $2 million.
READ THIS NEXT: Who is Cameron Carpenter?