Jason Blum is an American film producer and the founder and CEO of Blumhouse, the film production company that has produced the Paranormal Activity film series.
Biography
He was born on February 20, 1969, in Los Angeles, California, USA, as Jason Ferus Blum.
Jason grew up in New York City.
His mother was an art historian and professor at the State University of NY, while his father was a prominent contemporary art dealer.
"My dad was a massive risk-taker," Jason told Town & Country Magazine. "He had no money, and he really bet on himself, which is what we do."
His parents split when he was four years old.
In 1991, Jason graduated from Vassar College. His first-day job after college was selling real estate in Manhattan.
He began his career as the producing director of the Malaparte theater company, a theatre company founded by Jonathan Marc Sherman, Ethan Hawke, and Josh Hamilton. "Ethan Hawke is not a horror movie fan, but he's a really good friend of mine," Blum once said.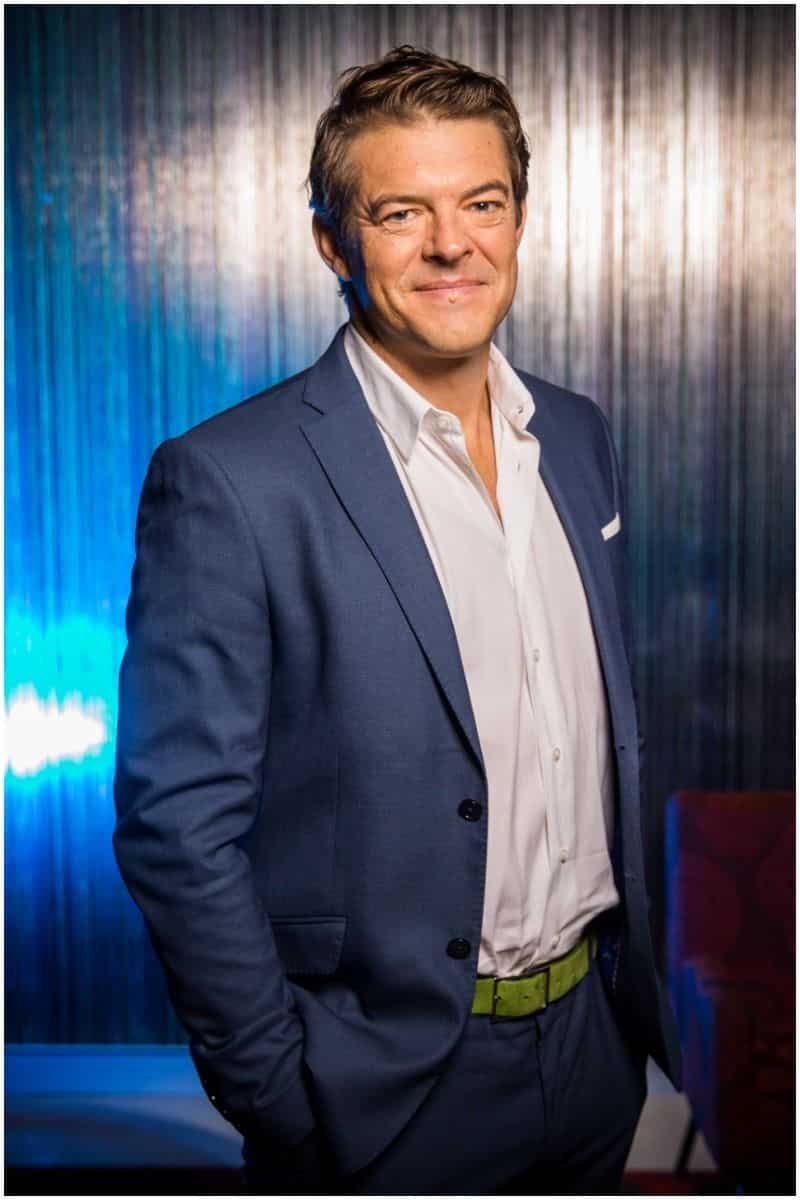 Later, Jason worked as an executive at Miramax as well as an independent producer for Paramount Pictures.
His first film as a producer was Kicking and Screaming (1995).
Blumhouse Productions
In 2000, Blum founded Blumhouse Productions, a film production and distribution company that specializes in horror/thriller movies.
"The key to a great horror movie is the same as the key to any movie or show, and that is storytelling," Blum said for Forbes.
Blumhouse's first production, Paranormal Activity, was made with $15,000 and grossed over $193 million worldwide.
The film was released by Paramount Pictures. Based on return on investment, Paranormal Activity is the most profitable film ever made.
The sequel, Paranormal Activity 2 (released in October 2010), grossed more than $177 million worldwide. On its opening day, the film placed #1 at the box office, making $20 million. The production budget was $3,000,000.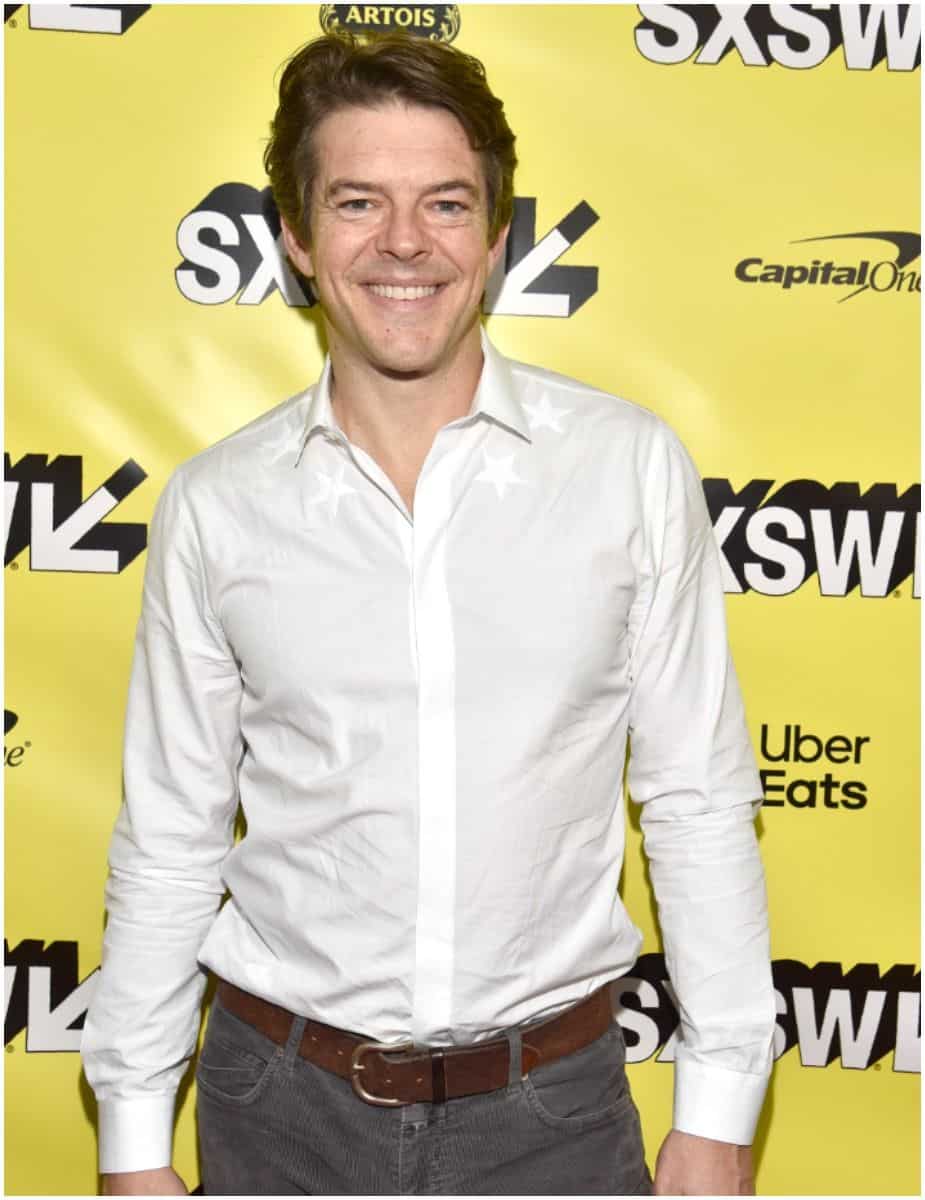 The third film of the Paranormal Activity series, Paranormal Activity 3, was released in October 2011. It set a new record for a midnight opening for a horror film — $8 million. It grossed $205 million worldwide against a production cost of $5 million.
In 2013, Blumhouse produced The Purge, a dystopian action horror film in which stars Max Burkholder, Ethan Hawke, Adelaide Kane, and Lena Headey. It earned $89 million against a production budget of $3 million.
In 2016, Blum received the Producer of the Year Award at CinemaCon.
In 2020, he produced The Invisible Man, an SF horror film directed by Leigh Whannell. It stars Oliver Jackson-Cohen, Elisabeth Moss, Michael Dorman, Harriet Dyer, Storm Reid, and Aldis Hodge. The film grossed $143 million worldwide.
Wife
On July 14, 2012, Jason Blum married Lauren A.E. Schuker in LA in a Movement of Spiritual Inner Awareness ceremony.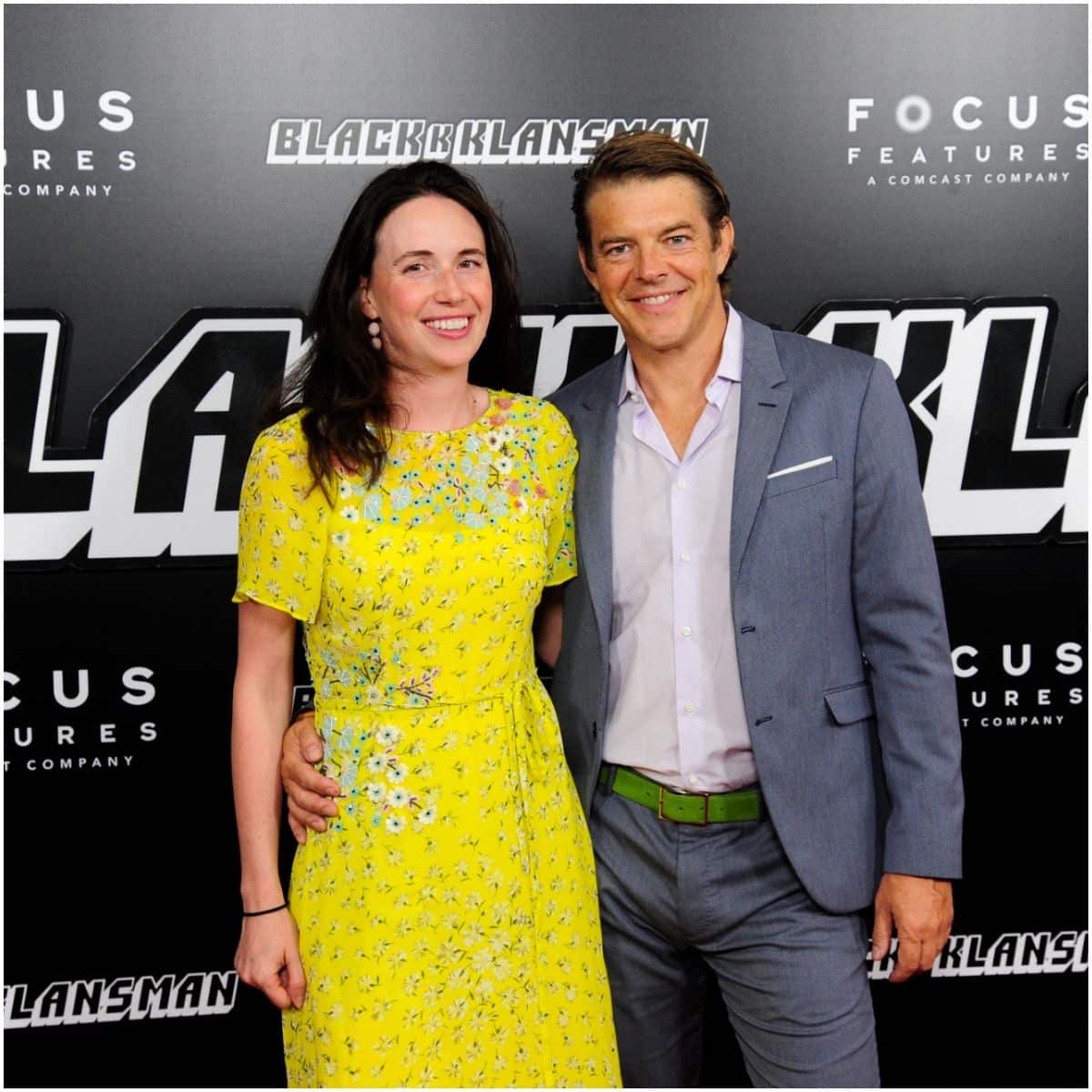 Lauren Schuker worked as a staff writer of the TV series "Orange Is the New Black."
Children
The couple has three children, named Booker, Roxy, and Bette Sue Blum (b. April 2021).
Height
6′ 2″ (1.88 m)
Quotes
"There are very few movies that people are still willing to go out and see theatrically."
"I make movies and television shows, of all shapes and sizes, for almost all the studios."
"Change is good. It may not initially seem so."
"I always say that our mandate is always to do something different, more than just doing something that profitable."
"When you have less risk, you have more fun."
READ MORE: Candace Owens & George Farmer
Trivia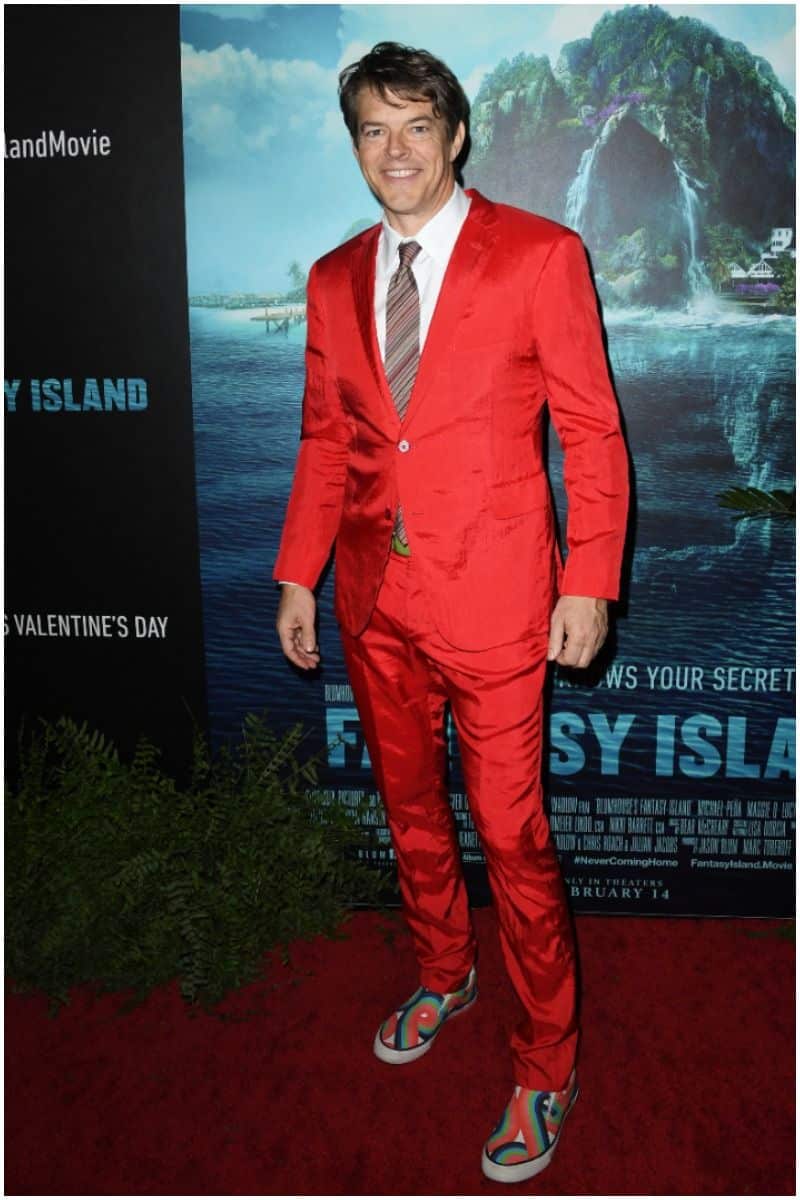 Blum is a member of the Sundance Institute's Director's Advisory Group.
He is also a member of the board of trustees of the Academy Museum of Motion Pictures.
READ MORE: Kara Swisher Net Worth
Jason Blum – Net Worth
Blum earned most of his wealth from Blumhouse Productions, a film and television production company that has been responsible for over $3 billion at the box office.
Today, the company has over 40 full-time employees.
Jason has produced over 190 films, documentaries, and TV series throughout his career. His credits include – Paranormal Activity, No One Saw a Thing, Into the Dark, History's Greatest Mysteries, The Invisible Man, Sharp Objects, Liberty: Mother of Exiles, Adopt a Highway, Seven in Heaven, Sacred Lies, Cold Case Files, One Way Out, The Town That Dreaded Sundown, and The Accidental Husband.
Just five of his films alone — Paranormal Activity, Paranormal Activity 2, Paranormal Activity 3, Split, and Get Out — have grossed over $1.1 billion at the box office, launched on a combined budget of $21.5 million.
He's also an investor of W Magazine.
In July 2019, Blum purchased a Brooklyn Heights townhouse for $9.8 million.
In 2020, Jason bought a mansion with six bedrooms and eight and a half bathrooms on L.A.'s Westside designed in the early 80s by architect Frank Gehry for $14.3 million.
In August 2020, Blum listed a condo at the Ritz-Carlton Residences at L.A. Live for $6.9 million.
Therefore, film producer Jason Blum has an estimated net worth of $225 million.
READ THIS NEXT: Who is Lisa Brennan-Jobs?