What is Jay Barker's net worth? Is Jay Barker married?
Introduction
Jay Barker has spent most of his celebrity career walking the thin line between low-profile and high-profile fame.
With his recent conviction, he's been thrust into the spotlight, and his name has left a lot of people wondering who is Jay Barker.
At a glance, Jay Barker is a radio show host on Tide 100.9, an Alabama sports radio network.
He draws on his past as an American football quarterback to provide insights and fun conversation.
Below we cover how Barker got his start in football and his personal life off the field.
The Origin Story
Jay Barker started his football career as a quarterback and defensive back at Hewitt-Trussville High School in his hometown of Trussville, Alabama.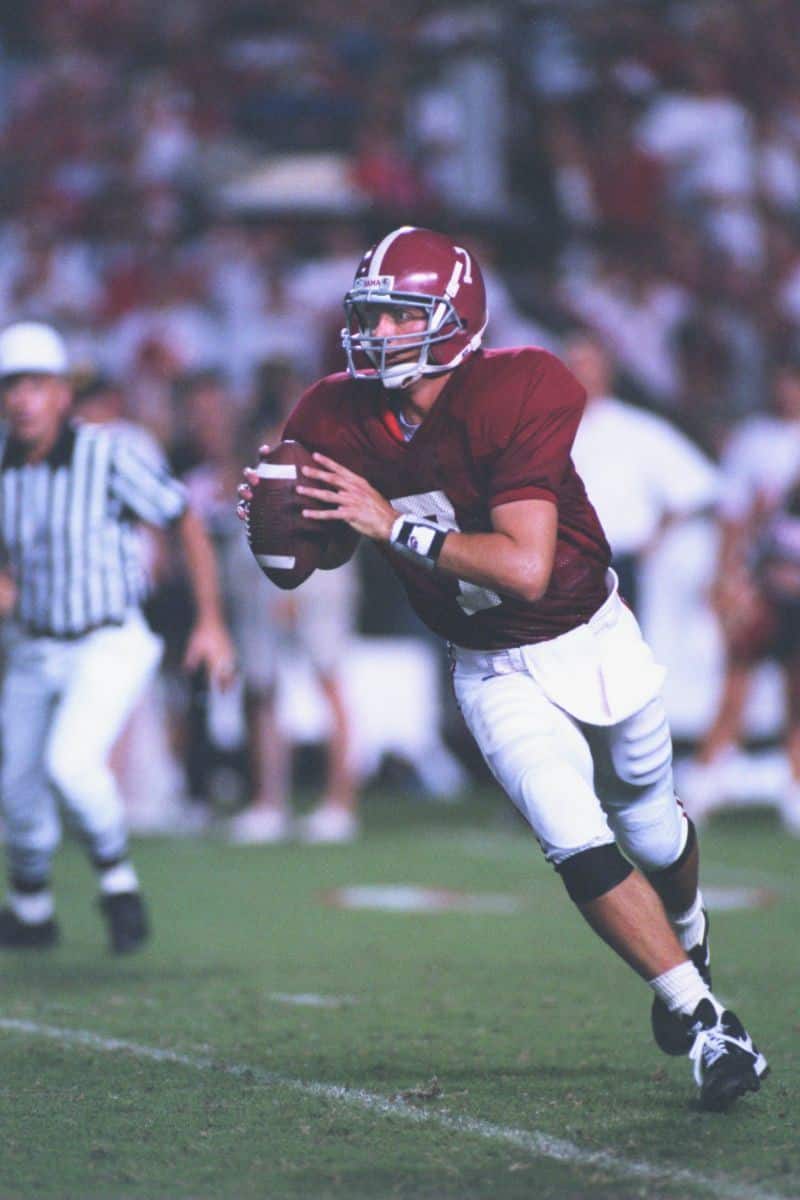 He went on to play football at the University of Alabama, achieving what was perhaps the highlight of his career when he led the Crimson Tides to a national championship by beating the Miami Hurricanes.
After college, Barker managed to skirt around the spotlight, always close to the action but rarely in it.
His NFL career kicked off when he was selected in the 1995 NFL Draft by the Green Bay Packers.
Even though he was drafted, he didn't officially make the team.
Twice more, Barker found himself on NFL rosters (for the New England Patriots and the Carolina Panthers), but he never got time on the field.
Barker played 3 seasons for the Canadian Football League as a Toronto Argonaut before returning to the states.
What is XFL?
XFL stands for X-treme Football League.
Set to begin immediately after the end of the regular NFL season, XFL is a way to keep the fun going for football fans.
XFL gets the X-treme from a slightly-adjusted set of rules meant to make the game faster and more exciting.
When Barker returned from his Canadian career, he joined the XFL and played for the Birmingham Thunderbolts.
Ultimately, his athletic career came to an end when he sustained a concussion.
Today, he stays close to the game as a sports reporter on Tide 100.9.
You can tune in Monday through Friday from 12:00-2:00 pm to catch the retired quarterback on the Jay Barker Show.
Wife
Jay Barker has been married twice, first to Amy DiGiovanna.
Their marriage lasted from 1995-2007, during which they had four children together.
Though there isn't a clear answer, the general assumption is that their marriage ended due to an affair.
In 2008, Barker married Sara Evans, a country singer who was going through a divorce of her own.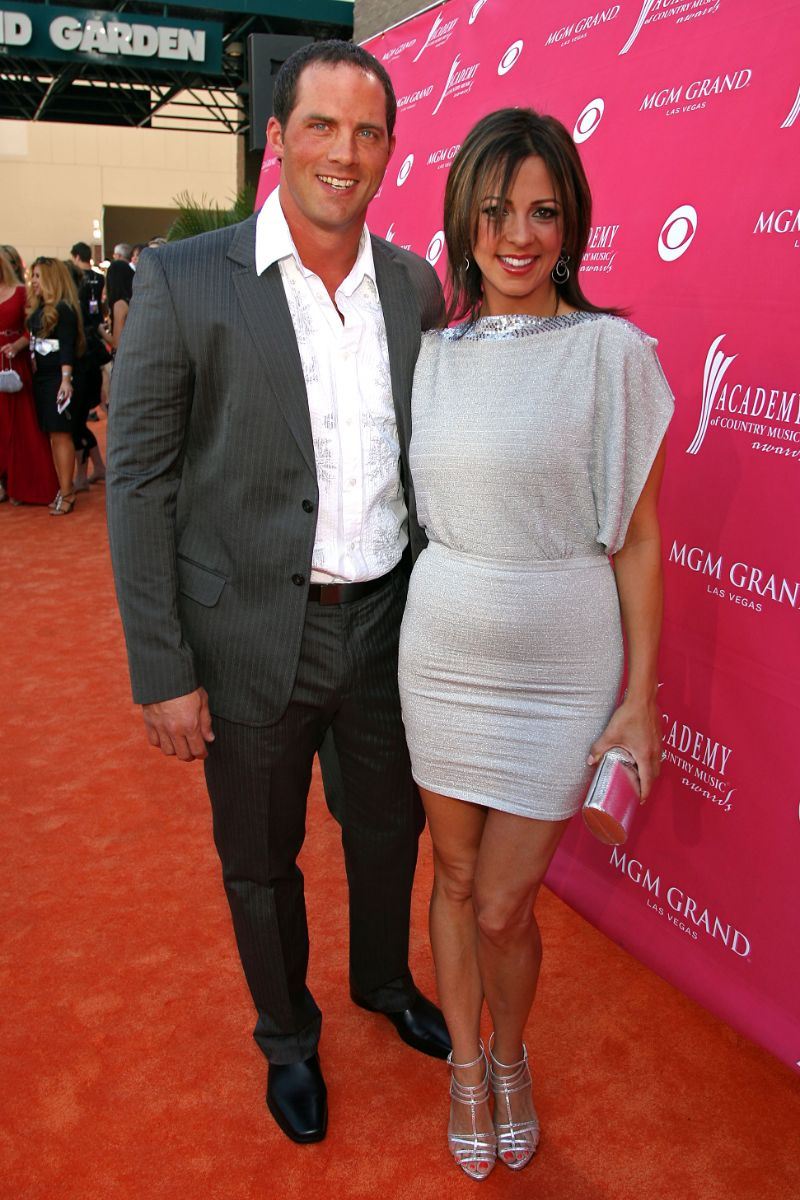 Evans admitted in an interview with Us Weekly that their marriage counselor introduced them.
Evans had three kids from her previous marriage.
Together, Barker and Evans created a blended family with seven children. "The kids really love each other," Evans once said.
Divorce
Barker and Evans split in 2021.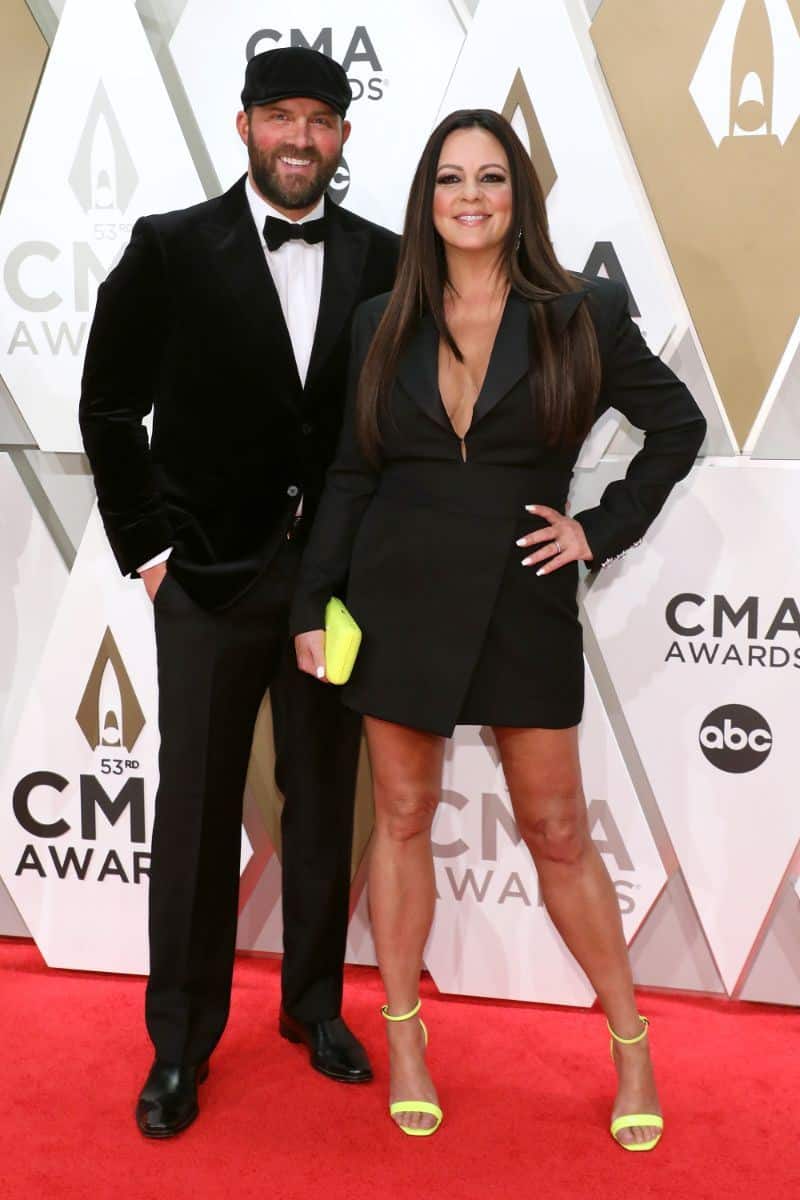 Evans cited "inappropriate marital conduct" on Barker's part.
In January 2022, Barker was arrested for reckless endangerment for a domestic incident that occurred in January 2022.
Barker and Evans left a party around the same time but separate.
Barker reportedly reversed his car at high speed, aiming to hit Evans' vehicle but missed.
He was placed on a $10,000 bond with a 12-hour hold. He had to be held for 12 hours due to the fact that the charge was domestic in nature.
Many fans are showing support to the family at large, praying for safety, wellness, and the kids.
In May 2022, Barker was found guilty and received almost one year of probation. He also completed a 26-week batterers intervention program.
READ MORE: Mike Alstott Net Worth
Jay Barker – Net Worth
Barker earned most of his wealth from playing for Birmingham Thunderbolts, Toronto Argonauts, Carolina Panthers, New England Patriots, and Green Bay Packers.
Jay is also a host of The Jay Barker Show on Tide 100.9.
Therefore, Jay Barker has an estimated net worth of $6 million.
Barker's second wife, Sara Evans, has an estimated net worth of $15 million.
READ THIS NEXT: Who is Chase DeMoor?