What is Chase DeMoor's net worth?
Introduction
Chase DeMoor is an American actor, reality TV star, professional football player, and social media celebrity who rose to prominence as a contestant on the Netflix reality TV show "Too Hot to Handle."
He creates specific content on TikTok that is centered around football, comedy skits, and pranks.
The Origin Story
Chase DeMoor was born on June 12, 1996, in Eatonville, Washington, United States.
He was raised by his mother and father alongside his sister, Jayleah.
At the age of ten, his father, whom he shared a close relationship with, passed away, leaving his mother to care for him and his sister. His childhood was far from ideal following the death of his father.
His mom moved in with an abusive boyfriend who exerted his abuse on DeMoor and his sister.
He recalls at a young age deciding that he wouldn't allow that to be his fate and made the choice to work hard at making his father proud.
DeMoor was always the athletic type and participated in football throughout high school.
Education & Career
He attended the College of Siskiyous in California on a football scholarship and played for the varsity football team. It was during this time in his life that he decided to go pro.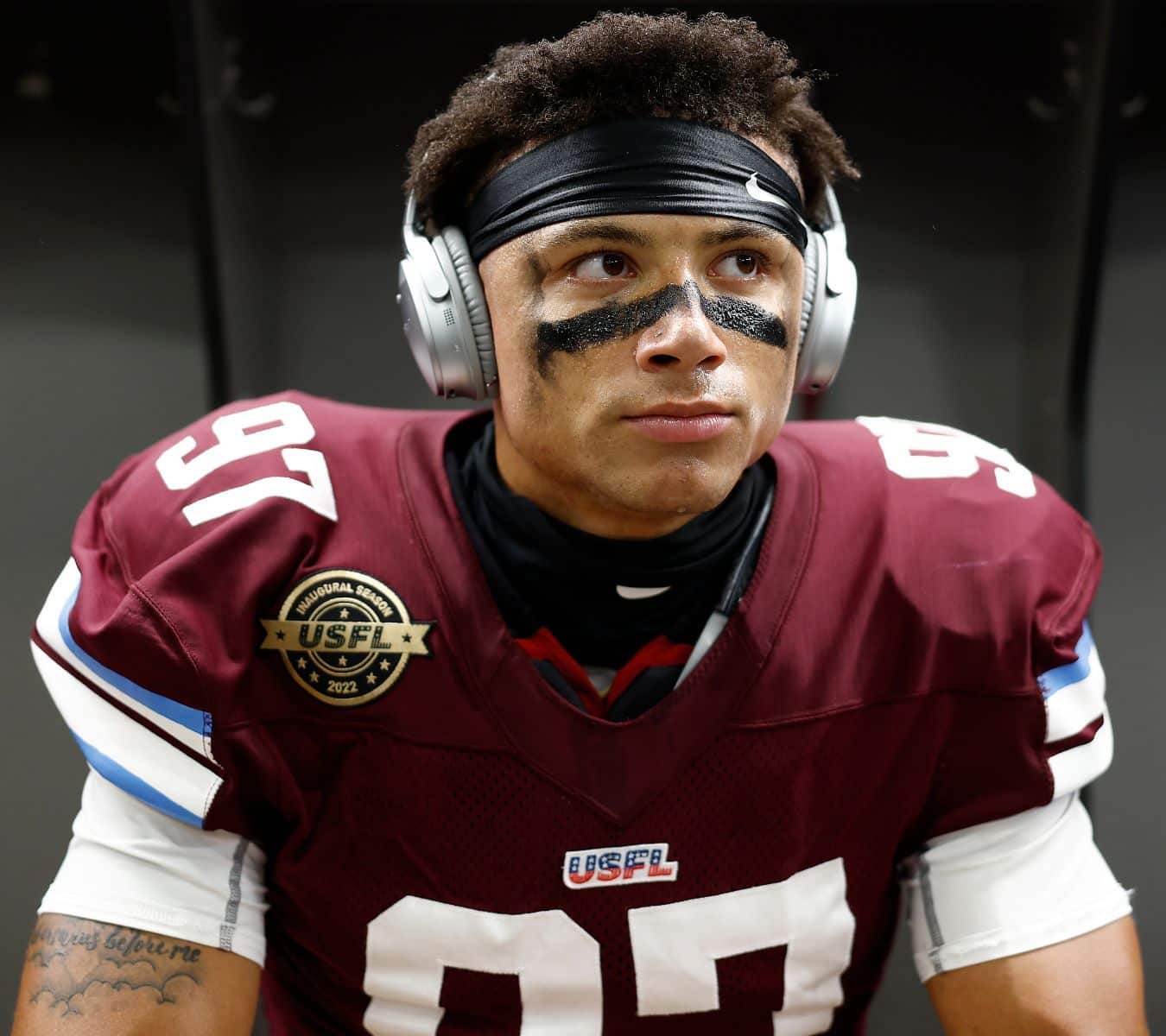 He transferred to Central Washington University, where he achieved the most blocked kicks in the NCAA, resulting in him winning the Division II Special Teams Player of the Year.
Following this success, he became increasingly popular among NFL and CFL scouts. As such, he was recruited to play briefly for the CFL's Montreal Alouettes and the IFL's Arizona Rattlers.
In addition to these significant accomplishments, he was recruited to help the Spring League's Houston Linemen, resulting in the team winning the Mega Bowl, which is the league championship.
Throughout his time playing professionally, he set his aim on securing a full-time contract with one of the NFL franchise teams but switched gears once a career in Reality TV was presented to him.
It may have been an easy decision to transition because he was never too fond of the sport, to begin with.
During one of his Q & A's, he explained that he has a mixed relationship with the sport:
"Football and me have been off and on for a long time. I think I started in like the second grade or something like that. I moved around in all different positions on all different teams. And when I got to middle school, I actually didn't even like football anymore. I didn't even wanna play, I didn't wanna do none of that. I thought football was the lamest thing ever.
He went on to say that what really changed his mind was when he attended middle school, he was mesmerized by the varsity night tournaments with all the lights, snacks, music, and cheerleaders.
DeMoor wanted to be a part of the football culture, so he signed up with the team, and the rest was history. But the novelty eventually wore off, and he grew bored of it following his college graduation.
Too Hot to Handle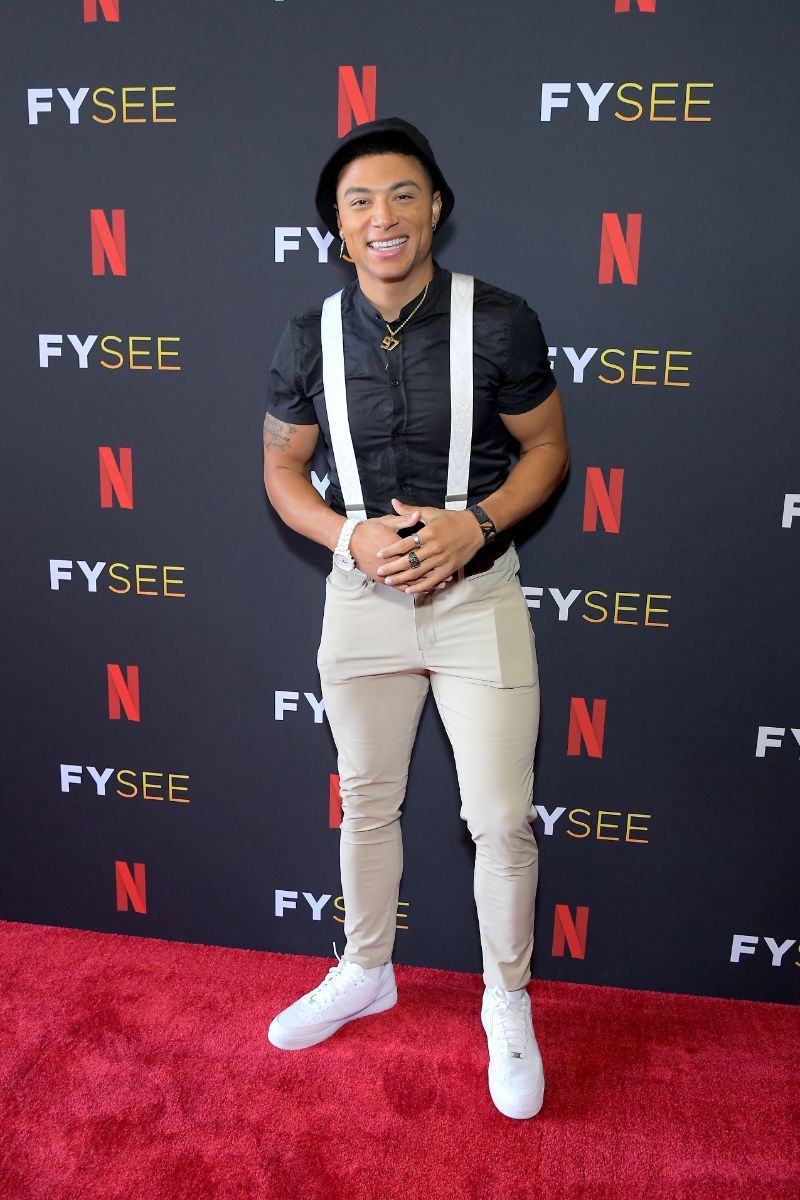 In 2020, he heard about upcoming auditions for the hit reality TV show, "Too Hot to Handle," and knew he had a shot considering his physical appearance.
He made an instant connection with the casting directors and was added to the cast of season 2.
The Netflix show took place in the Turks and Caicos Islands. DeMoor made it to the finalists but made his exit on episode 10.
DeMoor was a hit with the fans and turned his experience into something bigger. He enjoyed the experience so much that he decided to put his football career on the back burner and pursue acting.
READ MORE: Chris Bumstead Net Worth
Social Media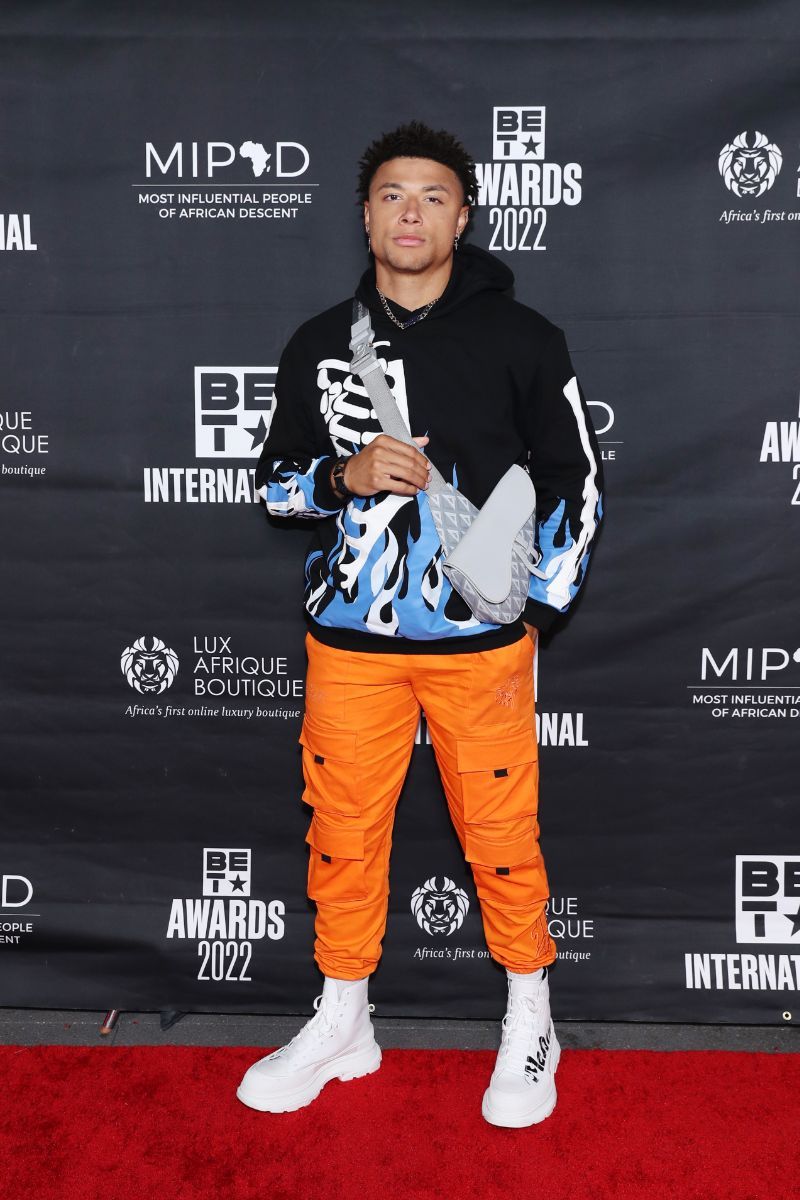 Like all other aspiring reality and social media stars, DeMoor took to Instagram and TikTok to further promote his career.
While he already had a significant following on Instagram, his account blew up following the release of the reality show.
And although he is currently pursuing a career in television, he uses his Instagram account to promote his football career.
He has over 1.2 million followers and high user engagement. While this is a significant level of success for any Instagramer, his TikTok account is where his biggest following is.
For anyone who hadn't heard of DeMoor through his Netflix reality show or his stint in the CFL and NFL, it didn't take long for them to discover him on the growingly popular TikTok platform.
The reality star took to the platform just like everyone else to see what he could make of it. And because he has such a witty personality, his videos went viral immediately.
Most of his content is centered around football, and he also completes the standard TikTok challenges, many of which go viral.
And he wouldn't be a social media star without having a successful YouTube page.
DeMoor began posting videos to his channel in 2021.
The majority of his initial videos were entirely centered around football and eventually morphed into a vlog-style channel where he creates content with his girlfriend.
Chase DeMoor – Net Worth
DeMoor earned most of his wealth from brand deals and sponsorships, posting on TikTok, appearing on Too Hot to Handle, subscriptions on OnlyFans, and from his sports career.
In 2022, DeMoor signed a deal with Clubhouse Media Group, Inc.
Therefore, Chase DeMoor has an estimated net worth of $1 million.
READ THIS NEXT: Who is Mike Alstott's wife?