Jimmy Chamberlin (birth name – James Joseph Chamberlin) is an American record producer and drummer from the band The Smashing Pumpkins.
Rolling Stone ranked Chamberlin 53 on its list of 100 Greatest Drummers Of All Time in 2016.
Biography
He was born on June 10, 1964, in Joliet, Illinois, USA.
His older brother Paul played drums in a jazz band and his father played the clarinet. Chamberlin said for Louder Sound about his father:
"My dad was a clarinet player so we listened to a lot of big band music in the house."
Jimmy went on to say:
"My dad was a big fan of Gene Krupa, Cozy Cole, Sonny Greer, Papa Jo, and those guys."
At age 9, Chamberlin started drumming after he was inspired by jazz trumpeter and composer Miles Davis.
He took lessons under the tutelage of Charlie Adams, an American drummer who is best known for playing in Yanni's touring band. Jimmy once said:
"When I was 9, I started taking lessons from Charlie Adams, who plays drums for Yanni now."
Chamberlin later added:
"He's an excellent player who's very much into rudimental playing and I went through a few technique books with him."
In a different interview, Jimmy confessed about the drum lessons he took:
"From a technical standpoint, [drum lessons] laid a great standpoint before I could articulate what I wanted to articulate later on."
He also studied under a few other teachers, learning Brazilian, Latin, and big band technique.
The Smashing Pumpkins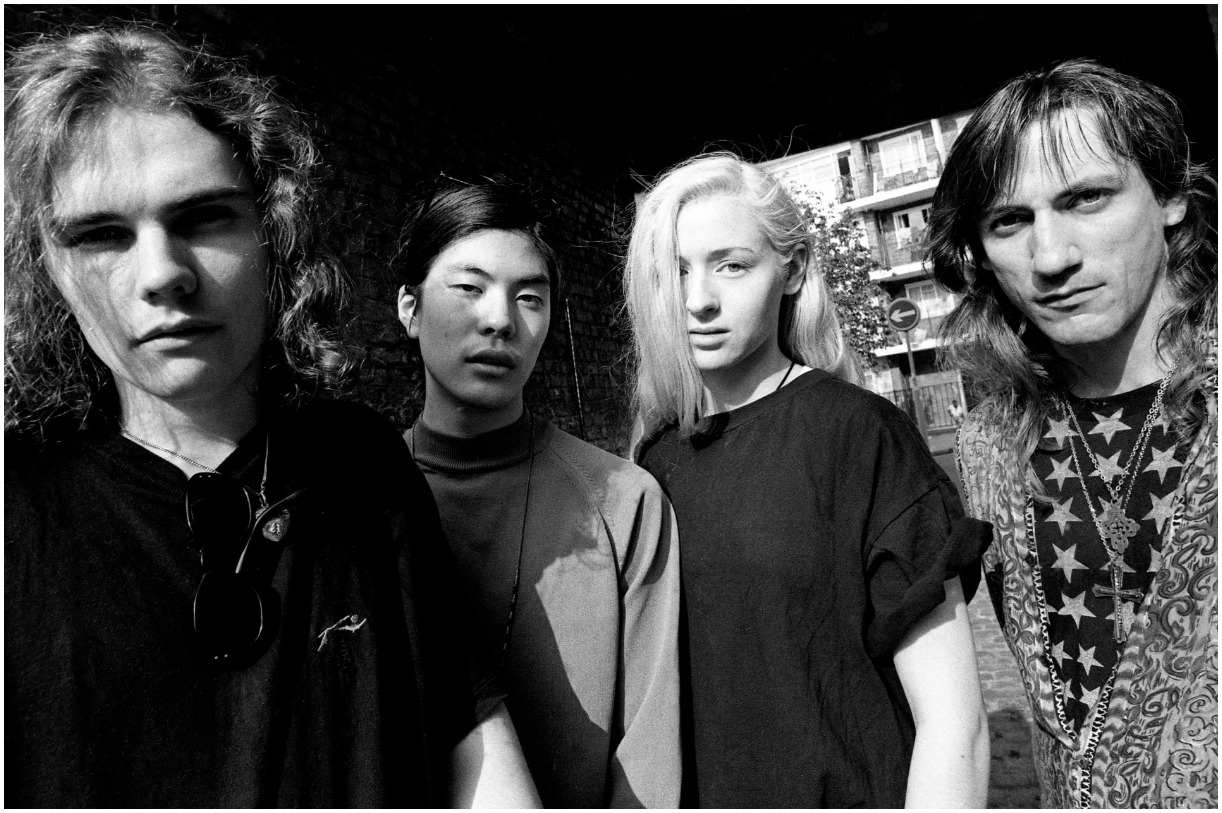 In 1988, Chamberlin (drums), James Iha (guitar), D'arcy Wretzky (bass), and Billy Corgan (lead vocals, guitar), formed the alternative rock band "The Smashing Pumpkins."
In May 1991, the band released its debut studio album, titled – "Gish."
On July 27, 1993, The Smashing Pumpkins released their 2nd album on Virgin Records. Later, Rolling Stone magazine ranked the album number 362 on their 500 Greatest Albums of All Time list.
On October 23, 1995, the rock band released another album, called – "Mellon Collie and the Infinite Sadness."
"Bullet with Butterfly Wings" was the lead single and it debuted at number 1 on the US Billboard 200.
In 1996, Chamberlin was fired from The Smashing Pumpkins after the overdose death of keyboardist Jonathan Melvoin. Jimmy was also arrested for drug possession.
The rest of the rock band members stated:
"It has nearly destroyed everything we are and stand for. We have decided to carry on without him, and we wish him the best that we have to offer."
In 1996, Jimmy collaborated with Jimmy Flemion, Kelley Deal, and Sebastian Bach, in a project called the Last Hard Men.
Zwan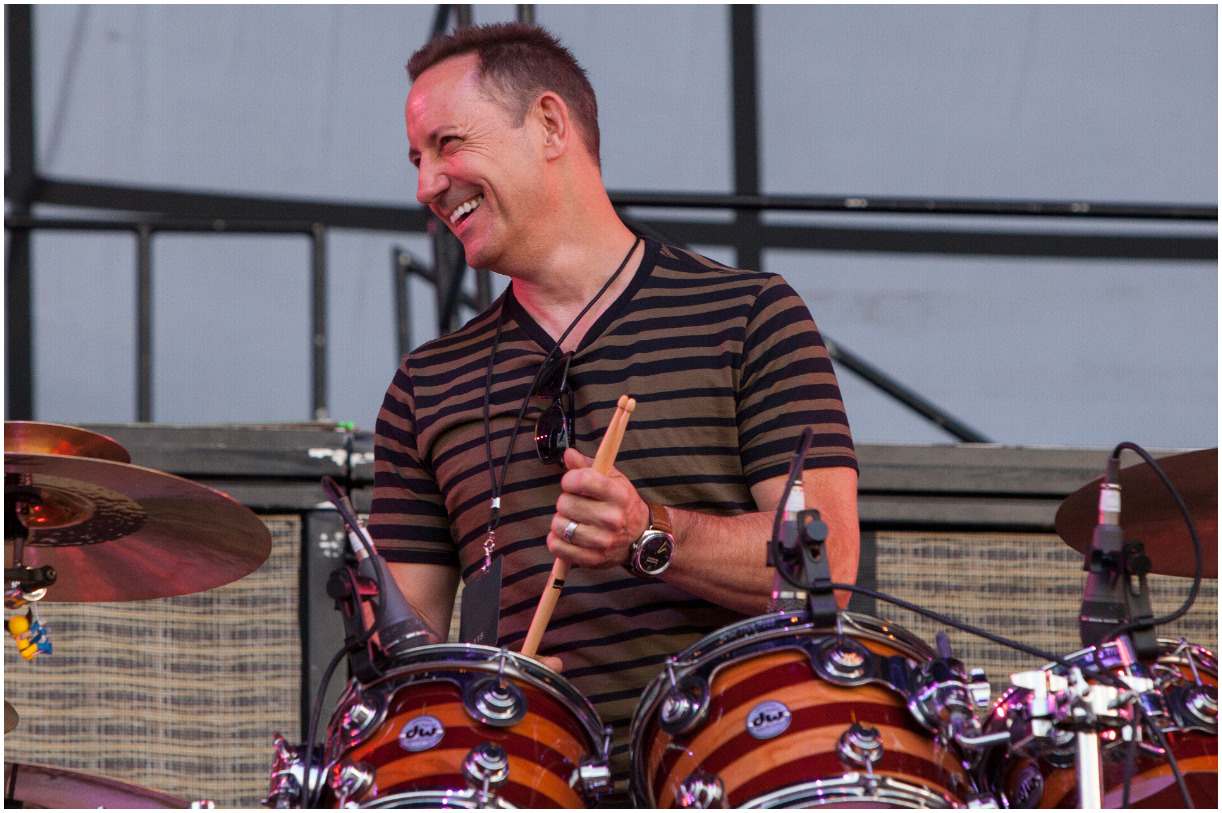 In 2001, Chamberlin and Billy Corgan formed Zwan, an alternative rock supergroup. They produced just one album, titled – "Mary Star of the Sea."
Zwan disbanded in 2003.
In 2005, he released an album, titled – "Life Begins Again" under the name of Jimmy Chamberlin Complex.
In 2005, Jimmy re-joined The Smashing Pumpkins. In March 2009, he left the rock band. The album has a few guest vocalists and musicians – Rob Dickinson, Bill Medley, and Billy Corgan.
This
In 2009, Jimmy announced that he was part of a new band named – "This." They changed their name to Skysaw in 2010.
On August 23, 2012, Chamberlin left Skysaw.
In 2013, he joined Frank Catalano (a jazz saxophonist) for several live performances in the Chicago area.
In 2015, Jimmy re-joined The Smashing Pumpkins for a summer tour.
On November 6, 2017, Jimmy Chamberlin Complex released his second album, called – "The Parable."
In February 2018, he officially re-joined The Smashing Pumpkins. In November 2018, the band released the album "Shiny and Oh So Bright, Vol. 1 / LP: No Past. No Future. No Sun."
Wife
In 2002, Jimmy Chamberlin married Lori Chamberlin.
Children
The couple has two children, a daughter named Audrey (born on August 29, 2002) and a son named Lucas (born on July 10, 2007). He once said:
"I'm a firm believer in raising your kids on your own, not having nannies and that type of stuff."
Height
Chamberlin is 5′ 10″ (1.78 m) tall.
Quotes
"I think the '90s was an important generation of music."
"As children, our first desire (after eating) is to be understood and as we grow older we only want to be understood more clearly."
"Honor those that came before and you will inspire those that come after."
"Always be learning. Set goals. Play music. Have fun. Enjoy the process."
"In the '90s you're in the culture, part of it and reflecting it."
"I don't muffle anything. I am not into muffling drums."
"Charlie Watts is one of the most recognizable drummers out there and he does it with very few brush-strokes."
"I never had access to MTV growing up because our TV only had four channels."
"Sometimes compromise is the only way through the door."
"Self-expression is the foundation of human existence."
Trivia
He doesn't drink anymore on the shows. In his words:
"I drink lots of water. No alcohol. When I was young I used to drink at shows, and I was always dehydrated."
Chamberlin continued:
"At 53 I'm more cognizant of what's going on in my body."
In an interview for AZ Central, he said:
"When I was 25, I would eat two bar hot dogs, have a beer and then go play."
His favorite car is a 2000 Toyota Land Cruiser. He said for Motor Trend:
"My friend who was a devout Toyota guy was like, 'Buy this car, and you'll never have to buy another truck.'"
Jimmy went on to say:
"He's a pretty smart car guy, so I bought the thing even though it was $60,000 new in 2000, which I thought was crazy."
When asked by Gothamist about the differences between New York's music and Chicago's, he responded:
"I don't think there's much of a difference other than sheer numbers."
Chamberlin also said:
"Chicago has an East Coast vibe as far as people willing to make a commitment. Something we don't have in L.A."
Jimmy Chamberlin – Net Worth
Chamberlin earned most of his wealth from his music. In 2008, Gigwise named Jimmy the 5th best drummer of all time. His most profitable band is The Smashing Pumpkins.
In addition, Jimmy made some money from investments. In 2013, he became Chief Executive Officer of a company that has since partnered with Umphrey's McGee, Budweiser's Made In America Festival, C3, Phish, Vans, AEG, Live Nation, YouTube, and Yahoo. Therefore, Jimmy Chamberlin has an estimated net worth of $8.5 million.
Featured image source – © Guliver / Getty Images.
READ THIS NEXT