Donnie Iris (born Dominic Ierace) is an American rock musician who performed with several bands, including "The Jaggerz" and "Wild Cherry." His best-known song is "Ah! Leah!."
Biography
Iris was born on February 28, 1943, in New Castle, Pennsylvania, USA, to Carrie and Sam Ierace.
His mother had been a singer in Curly Venezie's orchestra. She also taught him the principles of vocal technique.
Donnie began singing at weddings at the age of 5 and started to perform on local television at 8 years old.
Around the time Iris hit the 10th grade, his father bought him a guitar. Donnie said to Post Gazette:
"My uncle played guitar, and I wanted to kind of emulate my uncle."
Iris went on to say:
"I learned how to play a little bit, but then I put it away 'cause it was just too hard to play. I mean, my fingers would bleed."
During high school, Iris, Chuckie Hasson, Lou Delessandro, Anthony Matteo, and Johnny Roth, formed a vocal doo-wop group, named – the Fabutons. They performed gigs around Lawrence and Beaver counties in Pennsylvania.
After high school, he went to Slippery Rock State College. During college, Donnie, Dave Amodie, and Jim Evans, formed a band, named – the Tri-Vels. Later, the group became known as "Donnie and the Donnells."
The Jaggerz
The Jaggerz was formed in 1964. For several years, they played in night clubs.
In 1969, the band signed with Gamble Records. One year later, the band released its first album, entitled – "Introducing the Jaggerz."
In December 1969, they released a song titled – "The Rapper." It was certified Gold by the RIAA for selling more than one million copies. The song reached No. 2 on the Billboard Pop Singles chart. The hit was on the Hot 100 chart for 13 weeks. It was written by Dominic.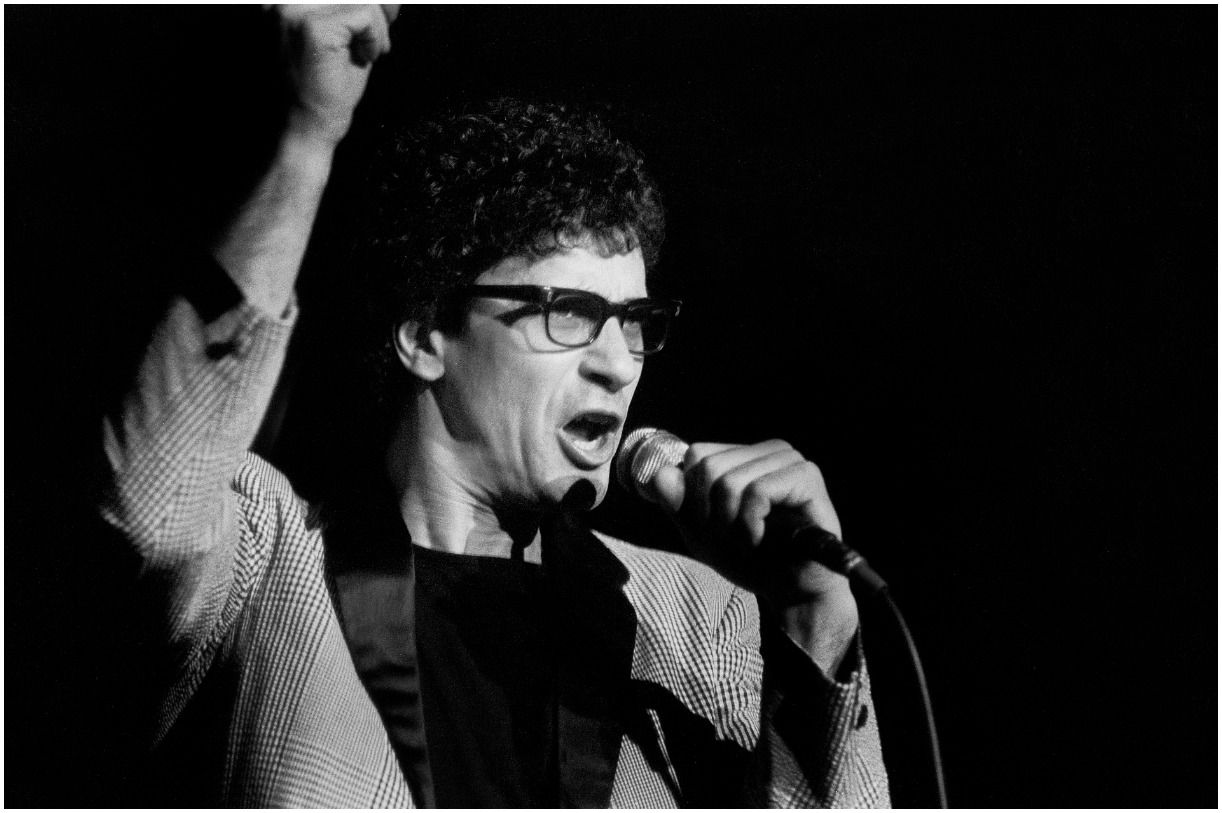 In 1970, the Jaggerz released another album, named – "We Went to Different Schools Together."
The band broke up in 1977. But, in 1998, they released an album, called – "And the Band Played On."
Wild Cherry
After the Jaggerz broke up, Dominic toured with the group Wild Cherry. He was part of the band's third album, titled – "I Love My Music." It peaked at number 84 on Billboard's Top 200 chart.
In 1980, Donnie, Avsec, Marty Lee Hoenes, Kevin Valentine, and Albritton McClain, formed "Donnie Iris and the Cruisers." In July 1980, they released an album, called – "Back on the Streets."
The album contains the single "Ah! Leah!"
Ah! Leah!
"Ah! Leah!" is considered to be Donnie's signature song. It reached number 19 on the US Billboard Top Tracks chart, 22 on the Cash Box Top 100, and 29 on the US Billboard Hot 100. The song was very popular in Canada, where it became a Top 10 hit.
When asked about how "Ah! Leah!" came together, Iris responded:
"Originally Mark had the idea of an anti-war song."
Dominic went on to say:
"It started out just as a chant – it's not a chick's name, it's not a certain person or individual, in particular."
In August 1981, they released an album, named – "King Cool." In 1983, the group released the album "Fortune 410." In 1985, the band released another album, entitled – "No Muss…No Fuss."
In August 2004, they celebrated their 25th anniversary at the Chevy Amphitheater in Pittsburgh, Pennsylvania in front of 4,000 fans.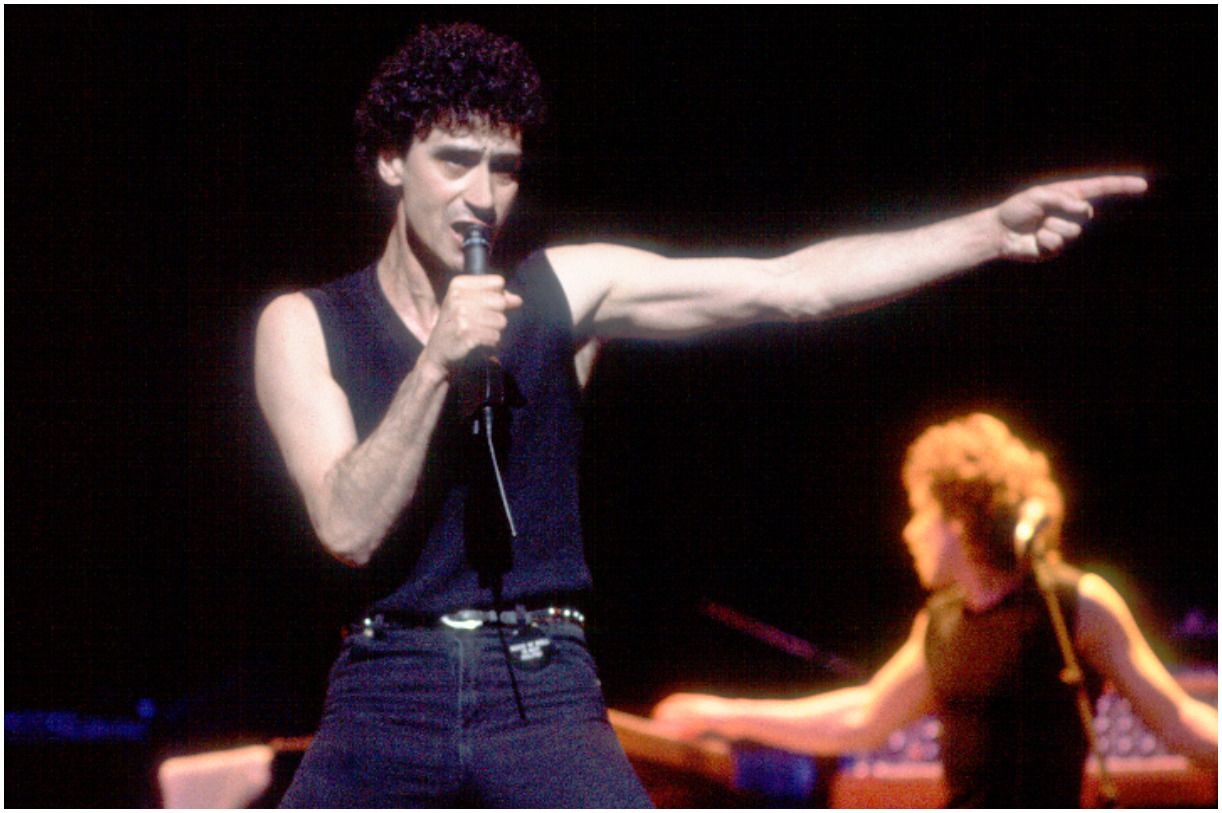 On November 18, 2010, the group released the album, called – "Ah! Leluiah!"
In February 2015, Dominic was nominated for a Pittsburgh Rock 'N Roll Legends Award in the modern era category.
In February 2018, "Donnie Iris and the Cruisers" celebrated Iris' 75th birthday by playing 3 sold-out shows in The Palace.
READ MORE: Lee Roy Parnell Albums
Book
In 2017, D. X. Ferris (who has written two books about Slayer) wrote a book titled – "The Story of Donnie Iris and The Cruisers." The book details the band's songs, albums, and tours.
During an interview with Ultimate Classic Rock, D. X. Ferris said:
"For my money, Donnie Iris and the Cruisers are the best-kept secret from '80s radio rock."
He continued:
"Today, if they're remembered at all, they're best known for 1980's enduring radio staple 'Ah! Leah!'"
Ferris added:
"But they never quit, and they're still hitting new career highs."
Girlfriend
Donnie's girlfriend is named Melody.
READ MORE: Who is Ricky Van Shelton's wife?
Quotes
"I've always thought of myself as being extremely lucky."
"When I saw Chuck Berry play on television, he was like 60, and I thought I couldn't even think of myself playing till then."
"I think getting the rest of the guys in the band to write is important."
"I get a lot of inspiration from the audience feedback to our live shows."
"On the first tour that we did with someone famous, we did some shows with Nazareth."
READ MORE: Moe Bandy Net Worth
Trivia
Iris was inspired by many different artists, including:
Ray Charles;
Marvin Gaye;
Elvis Presley;
the Rolling Stones;
the Beatles;
Buddy Holly.
His favorite junk food is potato chips.
His first guitar was a 1959 Harmony f-hole acoustic.
Donnie Iris – Net Worth
Iris earned most of his wealth from his music, especially from being part of Donnie Iris and The Cruisers. They released several albums, including – No Muss No Fuss, Fortune 410, The High And The Mighty, King Cool, and Back On The Streets.
Some of their best hits are – Do You Compute, Tough World, Love Is Like A Rock, That's The Way Love Ought To Be, I Can't Hear You, and Ah! Leah!. Therefore, Donnie Iris has an estimated net worth of $3.2 million.
Featured image source – © Guliver / Getty Images.
READ THIS NEXT: Pam Tillis Net Worth
References

https://newpittsburghcourier.com/pittsburgh-rocker-donnie-iris-suing
https://www.timesonline.com/article/20080619/news/306199866