John Luke Robertson is an American author and member of the Duck Dynasty family.
Biography
He was born on October 11, 1995, in West Monroe, Louisiana, USA.
His parents are Korie and Willie Robertson.
His siblings are Willie Alexander Robertson, Bella Robertson, Sadie Robertson, Rowdy Robertson, and Rebecca Robertson.
John Luke is the grandson of Phil Robertson.
During his childhood, he spent his summers working at Camp Ch-Yo-Ca, a non-denominational Christian camp located in the piney woods of North Louisiana in Calhoun, near West Monroe that his great-grandfather started in 1967.
"I believe camp is a lot like what heaven is like and what the world should be like," John Luke said.
Robertson went to Ouachita Christian High School.
He is currently enrolled at Liberty University. "I love college. We absolutely love it, we love our majors, we love our friends," Robertson said.
Duck Dynasty
From 2012 to 2017, John Luke appeared in 49 episodes of Duck Dynasty, a reality television series that aired on A&E.
"Duck Dynasty" follows the lives of the Robertson clan (Phil Robertson, Kay Robertson, Si Robertson, Jase Robertson, Korie Robertson, Willie Robertson, Jep Robertson, and Sadie Robertson), who have earned a fortune from their line of Duck Commander duck calls.
Books
In 2014, John Luke released "Be your Own Duck Commander," a four-book fiction series featuring the popular Robertson family.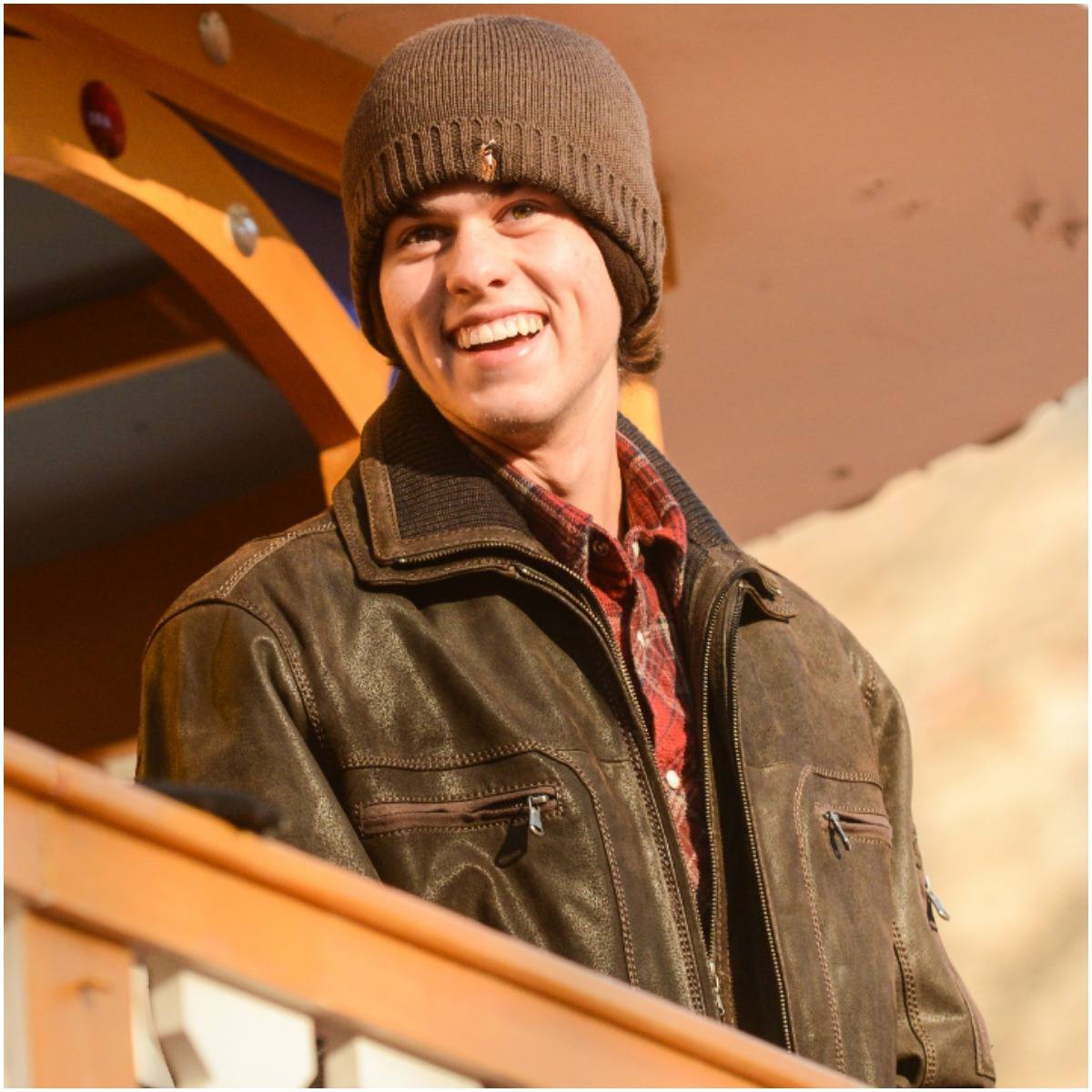 In 2016, Robertson published a book titled – "Young and Beardless: The Search for God, Purpose and a Meaningful Life." John Luke wrote the book to help others live their lives to the fullest.
"I thought I could put out a totally unique perspective that is different from what the rest of the family has shared about the show and about life," Robertson said in an interview.
"Being young and beardless is more than a lack of life experience or facial hair," John Luke said on another occasion. He added: "It's about learning, growing, and trying to figure out where you fit in the world."
Home
In April 2020, Louisiana authorities arrested Daniel King Jr. after he fired 8-10 shots at the estate of "Duck Dynasty" star Willie Robertson where John Luke Robertson lives with his family.
Nobody was hurt, but one bullet went through the bedroom window of the home.
"We were pretty shook up," John Luke said at the time. "It looks like they were just spraying bullets across my property."
Later, Daniel King Jr. was ordered to stay at least 1000 feet (305 meters) away from John Luke and his family until April 2022.
Wife
In 2015, John Luke Robertson married Mary Kate McEacharn at John Luke's family farm in Louisiana.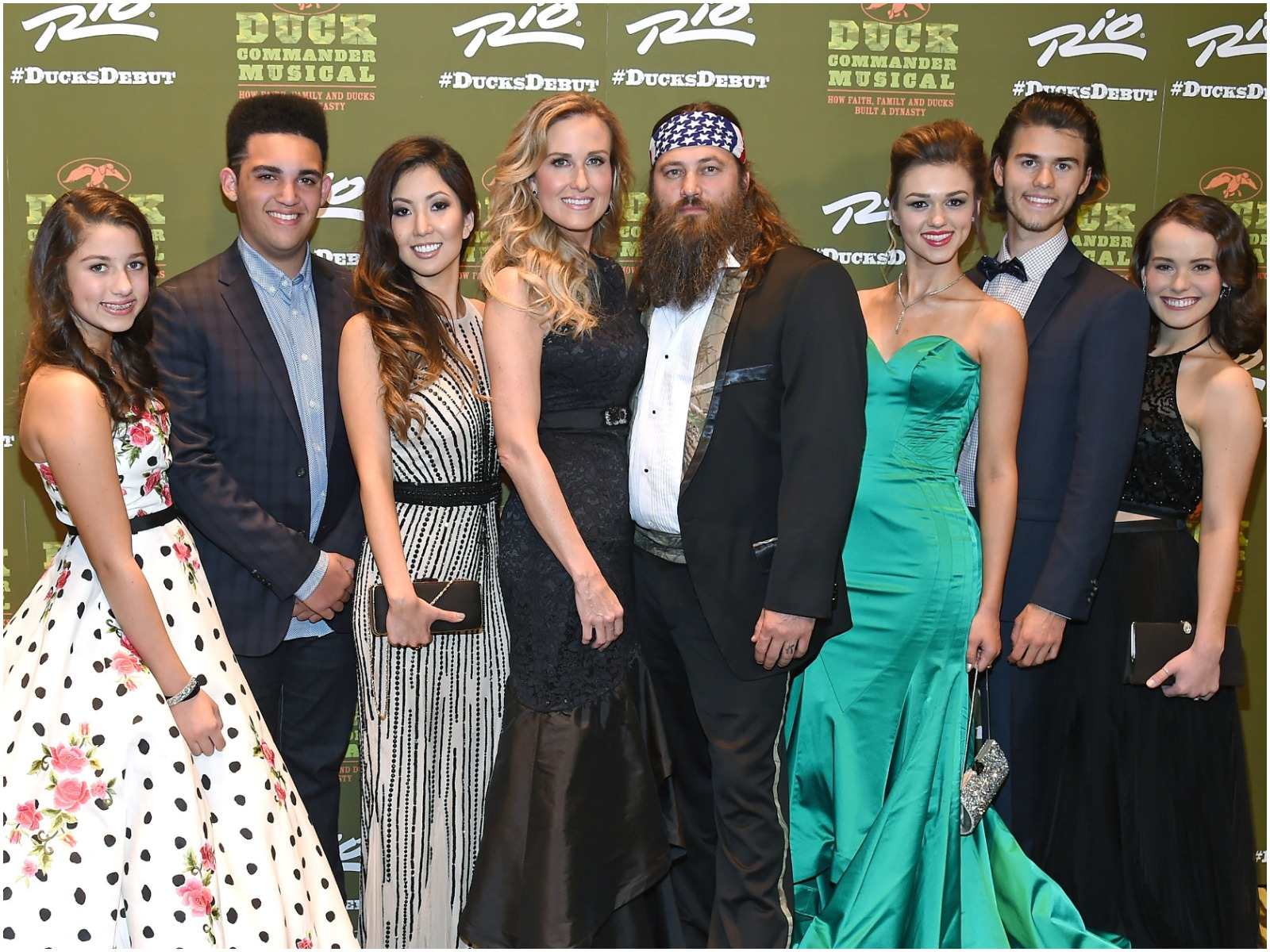 "It was one of the best days of my life! It was everything I hoped it would be and more," Mary said.
"Other than saying yes to Jesus, saying yes to John Luke was the best 'yes' of my life," McEacharn wrote in her blog in 2017. "Being married to him has been the GREATEST adventure."
The two first met at a Christian summer camp in 2010. They got engaged in October 2014.
Note – Mary Kate McEacharn appeared in 10 episodes of Duck Dynasty and has over 788k followers on Instagram (marykaterob).
READ MORE: Who is Joanna Hoffman's husband?
Children
John Luke and his wife welcomed son John on October 14, 2019.
"He decided to surprise us 10 days early on October 14, 2019, and we are in loveeeee," she wrote on Instagram.
The couple is currently expecting their second child. "We are so incredibly excited to be welcoming another sweet baby into our family," McEacharn announced in November 2020. Update – their daughter Ella Kathryn Robertson was born in April 2021.
Quotes
"God wants what's best for you. So, to not want God is to not want what's best for you."
"I used to think God guided us by opening and closing doors, but now I know sometimes God wants us to kick some doors down."
READ MORE: James Dobson Net Worth
John Luke Robertson – Net Worth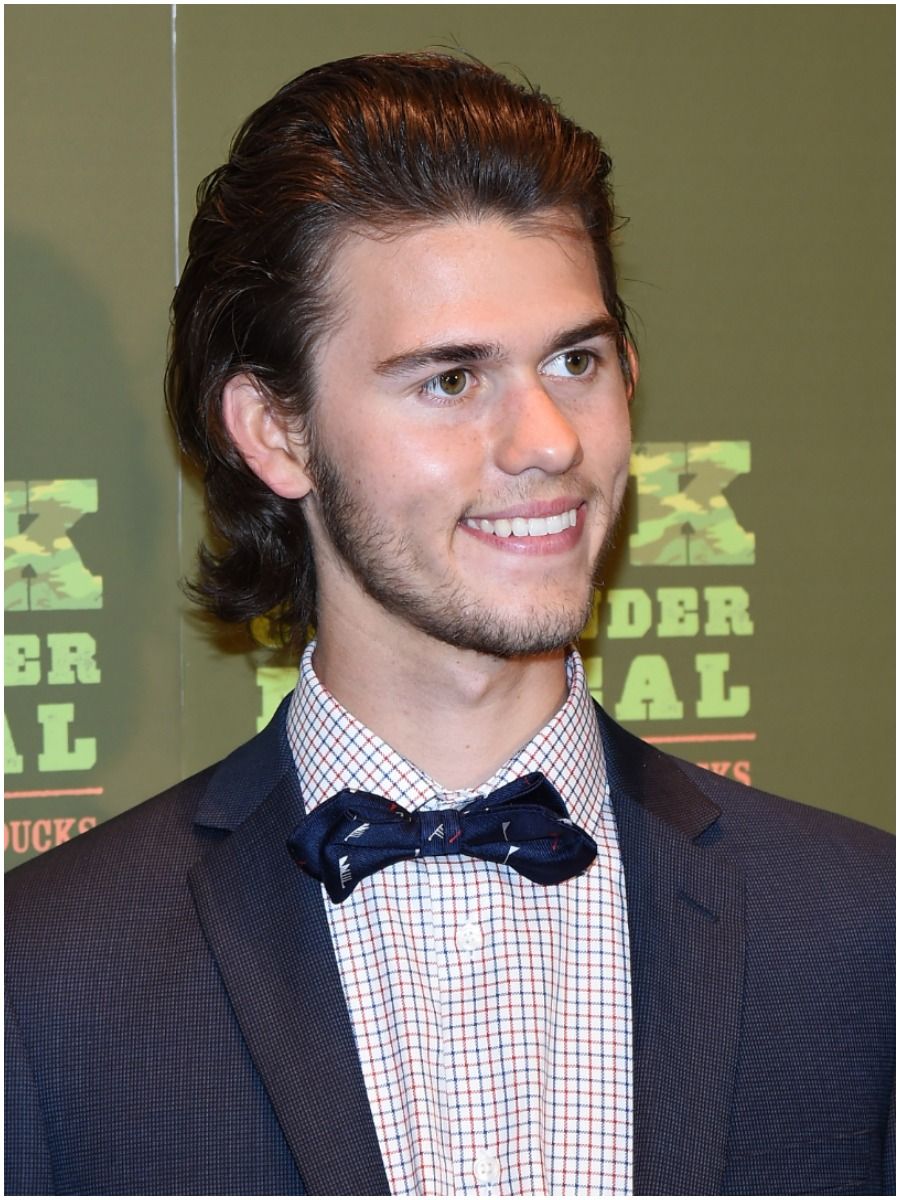 Luke earned most of his wealth from appearing in 49 episodes of the reality series "Duck Dynasty."
Robertson also makes money from selling his books – "Young and Beardless: The Search for God, Purpose and a Meaningful Life" and the four-book juvenile fiction series, "Be Your Own Duck Commander."
John Luke sells merch on his website campchyocalogcabinstore.com.
Therefore, reality television personality John Luke Robertson has an estimated net worth of $1 million.
Featured image source – © Guliver / Getty Images.
READ THIS NEXT: Who is Dong Nguyen?