What is Junior H's net worth?
Introduction
Junior H is a famous Mexican rapper known for his original instant hit songs such as "Mente Positiva," released on April 23, 2020, and Disfruto Lo Malo" later that year.
He got recognition and international fame after being listed in the musical publication Billboard in 2020.
Other famous singles are:
Las 3 Torres from 2021;
La Bestia from 2021;
Cada Vez from 2020.
In actuality, his rise to fame was due to his first-ever viral song called "No he Cambiado."
At the age of 17, he was featured in many different musical outlets and was nominated for the Radar Artist at the 2020 Spotify Awards.
He sings and writes his own songs and has been doing so since his incredible viral hit while still in high school.
Junior H is also among the progenitors of the urban corrido movement, real name Antonio Herrera Perez, and has been a rising star over the years which made him very wealthy.
The Origin Story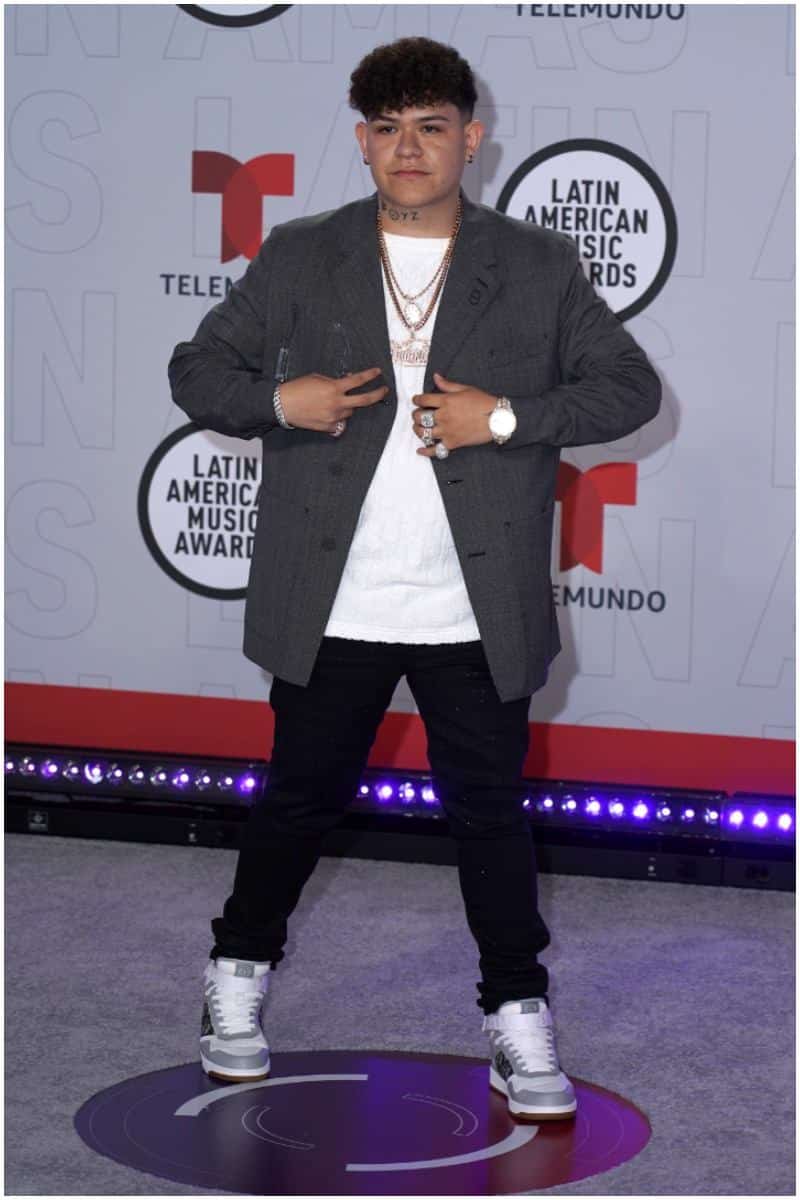 He was born on April 23, 2001, in Mexico City.
His family moved from Mexico to Utah in the US when he was still very young.
When he was still just a child, he used to listen to traditional Mexican music and a lot of hip-hop, which he draws inspiration from for his songs today.
Before the family moved to the United States, Herrera was raised in Guanajuato, central Mexico, where he learned to love traditional Mexican music while still a young boy.
"I taught myself how to play the guitar by watching videos on YouTube," Herrera said in an interview he did for Billboard. He went on to say: "Until this day, I don't know the music notes but I do know all the chords."
He began writing and practicing music when he was just twelve years old, for fun, with a friend.
Ever since those times, Herrera learned the guitar from YouTube tutorial videos, and with a lot of practice, he managed to get good enough to release his very first hit at the age of 17.
In 2021, he released an album titled – "$ad Boyz 4 Life." It was followed by "Mi Vida En Un Cigarro 2" in 2022.
Personal Life
Not much is known about his personal or romantic life, as he is a very private person.
His social media presence, poor as it is, is all focused on his music career.
He has the same real name as his father, and that is what motivated him to change his name to Junior H.
"I'm named after my dad, which is why I'm the junior," he said in the same interview with Billboard.
After he reached fame and wealth, he moved to Los Angeles to further pursue his career as a rapper and songwriter.
He continues to use his requinto and reedy baritone techniques, with the traditional corrido instruments being used in almost all of his songs.
READ MORE: DLU Kemp Net Worth
Junior H – Net Worth
Ever since his great viral hit, his presence online has increased at a mind blowing pace.
He has released more than 75 songs in total, and most of his songs that people are listening to are on YouTube.
His albums include – Mi Vida En Un Cigarro 2, $ad Boyz 4 Life, Las 3 torres, MUSICA <3, Cruisin' with Junior H, Atrapado en un Sueño, and Mi Vida En Un Cigarro.
On YouTube, Herrera has over 1 billion views, and that would be estimated to have earned him around $2 million from YouTube ads.
His fame and wealth came from Record Labels, partners that took him in and that manage his YouTube channel.
In addition, his shows are high pay as he attracts a lot of public and fans that want to see him sing.
On Spotify, Antonio has over 7 million monthly listeners.
Therefore, Junior H has an estimated net worth of $1.5 million.
READ THIS NEXT: Who is Pamela Long?