Katelyn Ohashi (birth name – Katelyn Michelle Ohashi) is a former artistic gymnast who was the winner of the 2013 American Cup. Katelyn also competed for the University of California, LA.
Biography
Ohashi was born on April 12, 1997, in Seattle, Washington, USA, to parents Diana and Richard Ohashi. Her mother is a former high school gymnast.
She is of Japanese and German descent.
Ohashi has three older brothers, Kalen, Kyle, and Ryan.
Katelyn began training in gymnastics at 3 years old. The former gymnast said in an interview:
"I started gymnastics when I was 3 years old."
Ohashi went on to say:
"My mom used to say I did cartwheels in her stomach."
At the age of four, Ohashi was able to do a back handspring.
At age 9, Katelyn moved to Kansas City, Missouri, with her mother so she could train at the Great American Gymnastics Express with Al Fong, an American gymnastics coach who coached two Olympic silver medalists – Courtney McCool and Terin Humphrey.
In 2009, she made her debut at the Junior Olympic National Championships. At the competition, Katelyn finished 10th all-around, placed sixth on beam, and won the silver medal on floor exercise.
She won silver medals in the all-around and on bars, beam, and floor in the junior division of the 2010 US Classic in Chicago.
In 2012, Katelyn placed first in the all-around, on uneven bars, balance beam, and floor exercise at the Pacific Rim Championships.
In 2013, Ohashi beat Simone Biles (the most decorated American gymnast with a combined total of 30 Olympic and World Championship medals) in competition with a complicated balance beam routine.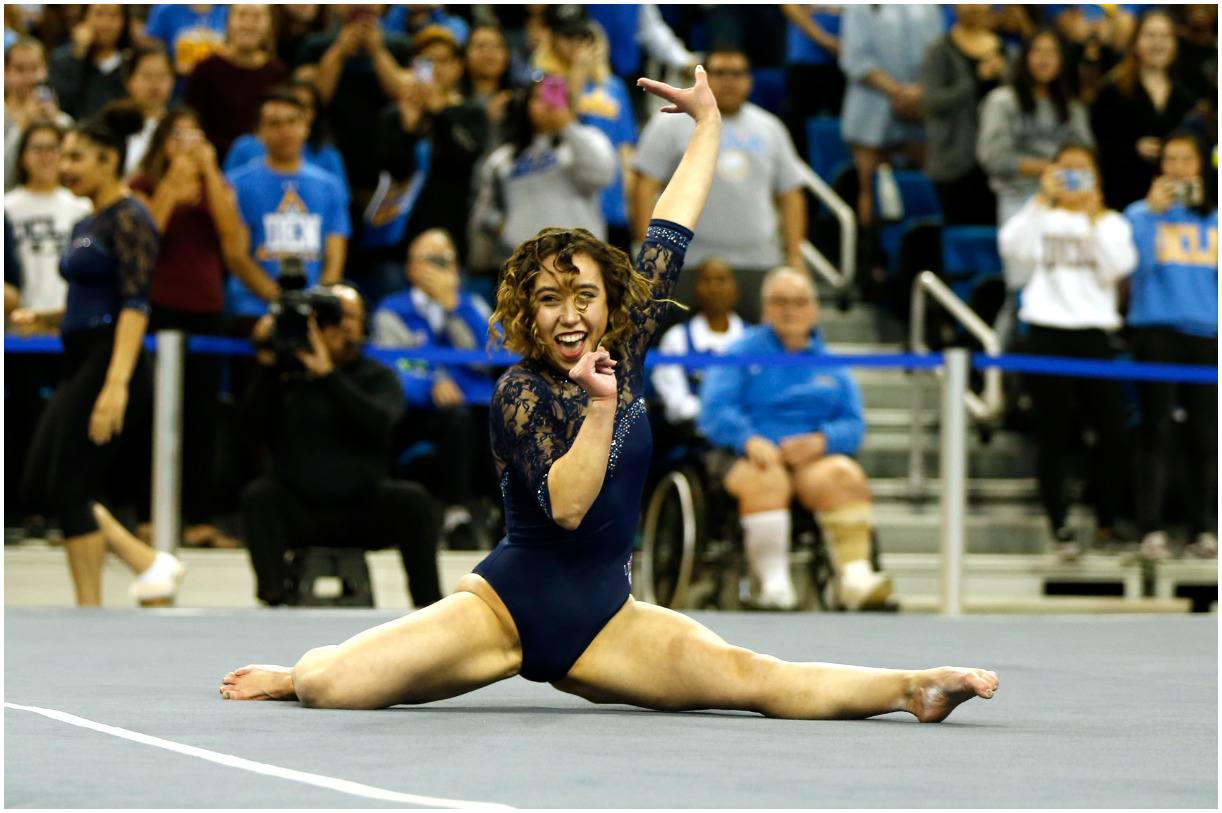 In April 2013, Katelyn had shoulder surgery.
In 2014, Ohashi suffered from a spine injury and two torn shoulders that required surgery.
In 2015, she graduated from Plano Senior High School. In the same year, she placed 17th at the Pikes Peak Cup in Colorado Springs.
For the 2015-2016 season, Ohashi joined the UCLA Bruins Gymnastics team.
For the 2016-2017 season, she received two perfect 10s and finished the regular season at No. 1 on Balance Beam.
Perfect 10
At the 2019 Collegiate Challenge, Ohashi earned a Perfect 10 for a floor routine. A video with her performance went viral – it had more than 100 million views on YouTube and over 44 million views on Twitter.
She said:
"I didn't know what was happening. When I got home, I refreshed my Twitter page and I had 50,000 new followers."
Ohashi later added: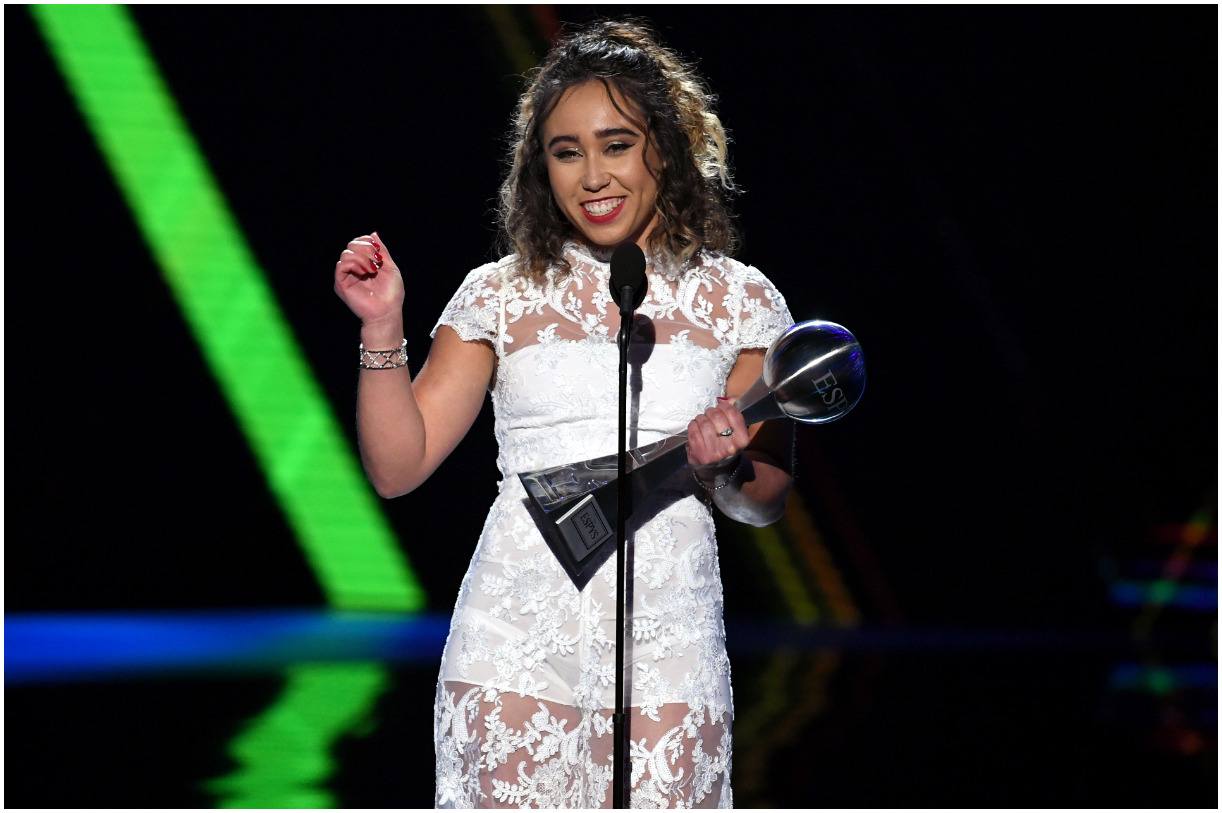 "It was crazy. I got screenshots from friends of celebrities tweeting about me and retweeting the video."
Later, Katelyn criticized NCAA for its rules and said she couldn't make any money from her image. In a video for the New York Times, Ohashi said: "Everyone Made Money Off My NCAA Career, Except Me." She also said:
"The NCAA is a billion-dollar industry built on the backs of college athletes."
Ohashi continued:
"How different would things be for me had I been able to use my image and name my last year of school in order to promote the things I want to further my future?"
Here is a list of all her Perfect 10s:
Pac-12 Championship – March 23, 2019;
UCLA vs Utah State – March 17, 2019;
UCLA @ Oklahoma – March 3, 2019;
UCLA vs Arizona – February 16, 2019;
UCLA @ Washington – February 10, 2019;
Collegiate Challenge – January 12, 2019;
UCLA vs San Jose State – March 13, 2018;
UCLA vs Oregon State – February 25, 2018;
UCLA vs Oklahoma – February 4, 2018;
UCLA vs UNC – March 12, 2017;
UCLA vs UC Berkeley – March 5, 2017.
Boyfriend
Katelyn has managed to keep her personal life private; therefore, there is no information whether Ohashi is dating someone or not.
Height
Ohashi is 147 cm tall.
READ MORE: Biography of Mike Fisher
Quotes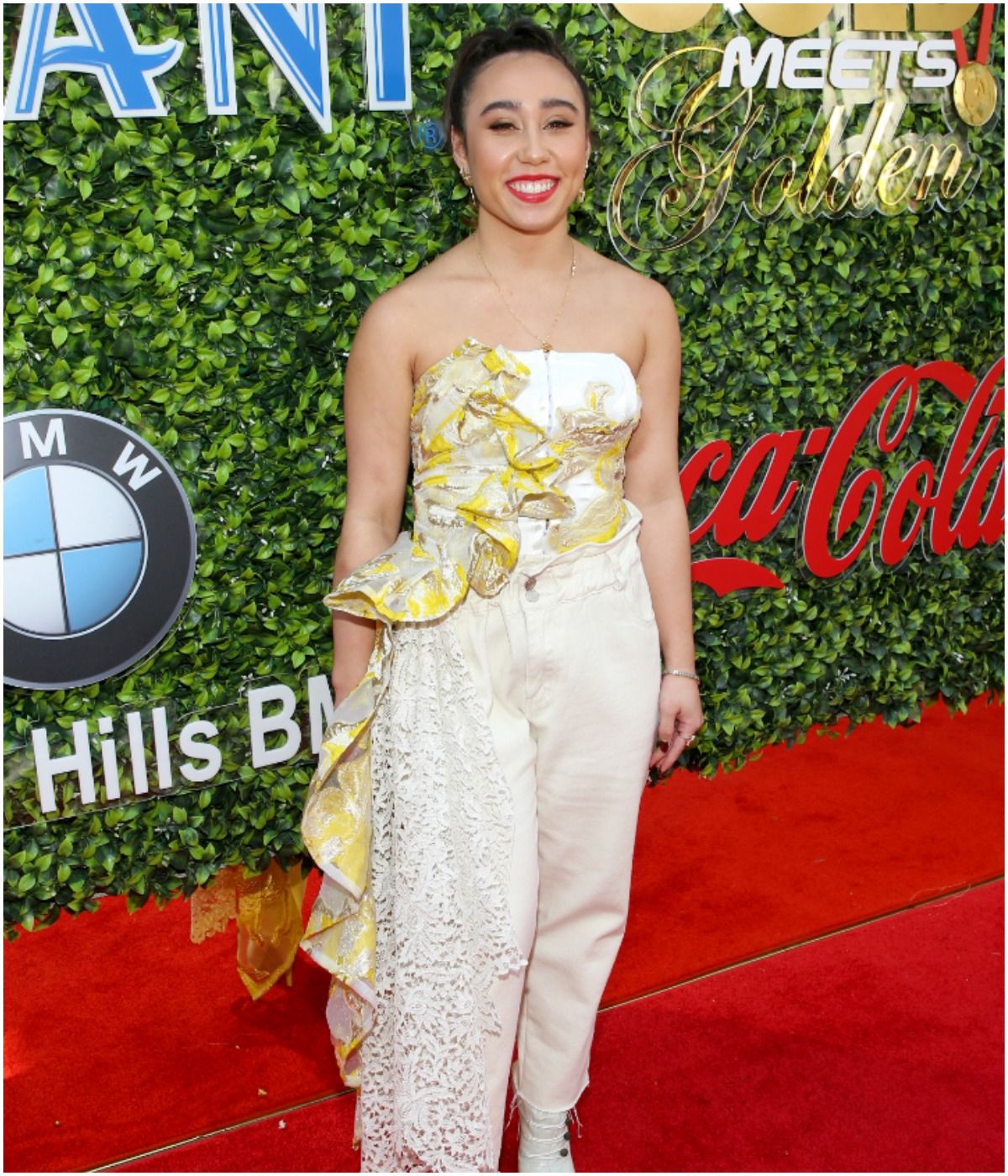 "I am my own size, and no words or judgmental stares will make me compromise."
"I think competing is one of my favorite things ever."
"I'm used to waking up to the taste of blood or iron in my mouth."
"I feel like gymnastics will forever be a part of me regardless of what I'm doing." (Parade)
"Social media portrays one side of a person that they don't mind you seeing."
Trivia
In 2019, Katelyn, along with Myles Garrett, Brooks Koepka, and Liz Cambage, was featured in ESPN's Body Issue.
She has her own blog, "Behind the Madness."
READ MORE: Tim Tebow Net Worth
During her career as a gymnast, she became a victim of body-shaming. During a 2018 interview, Katelyn confessed:
"I had a horrible relationship with food and didn't really understand why I was supposed to hate it, but I loved it so much at the same time."
She has a rare skin condition, granuloma annulare (a rash that looks like a ring of small pink or skin-colored bumps). The former gymnast explained: "It covers my entire body. Some look like bruises; some are complete circles."
Her hobbies include going to the beach, working with homeless shelters, shopping, photography, poetry, and writing.
She supported California's Fair Pay to Play Act, a bill signed in 2019, but only goes into effect in 2023. The bill permits college athletes to be paid for endorsements. Ohashi said: "It's about empowering student-athletes to rightfully earn off their individual name."
Katelyn Ohashi – Net Worth
Ohashi earned most of her wealth from participating in gymnastics competitions. Ohashi also makes money from sponsored posts on her Instagram account (katelyn_ohashi), which has over 1 million followers.
In July 2020, Katelyn signed with GK Elite, the global leader in gymnastics apparel, as a brand ambassador.
Therefore, former artistic gymnast Katelyn Ohashi has an estimated net worth of $0.5 million.
Featured image source – © Guliver / Getty Images.
READ THIS NEXT: Who is Vinny Pazienza's girlfriend?