Mike Fisher (birth name – Mike Andrew Fisher) is a Canadian-American former professional ice hockey center who played for Nashville Predators and the Ottawa Senators in NHL.
Biography
Fischer was born on June 5, 1980, in Peterborough, Ontario, Canada.
In 1988, Mike was drafted by the Ottawa Senators in the 2nd round, in the NHL Entry Draft.
He debuted with the Ottawa Senators in 1999–2000 season. Fischer once said about his style of play:
"I consider myself a pretty hardworking guy and I like to play hard, play physical and play well defensively too."
During the lock-out year of 2004 – 2005 season, he played for EV Zug in the Swiss Nationalliga A.
On December 27, 2006, he sustained a left knee injury during a game against the New York Islanders. Mike suffered another knee injury at the start of the 2008 – 2009 season.
On February 10, 2011, he was traded to the Nashville Predators. On February 12, 2011, Mike played his first game with the Nashville Predators.
He was named captain of the Nashville Predators on September 7, 2016.
Retirement
On August 3, 2017, Mike announced his retirement from the NHL.
He said:
"This is the hardest decision I've ever had to make, but I know I've made the right one."
On January 31, 2018, he announced that he intended to end his retirement. Fisher told media during a press conference:
"It's great to be back. I think about the retirement and it always kind of bugged me guys that came out of retirement but, for whatever reason, I never really thought it was a possibility."
On February 26, 2018, Fisher signed a 1-year contract with the Nashville Predators.
On May 12, 2018, a few days after the Nashville Predators were eliminated in the 2nd round of the playoffs by the Winnipeg Jets, Mike announced his re-retirement.
He said:
"I had a great three months or whatever it was. I enjoyed every minute of it. I enjoyed coming to work with these guys."
Fischer went on to say:
"It was a great group of people, from the players to the whole organization and staff."
Wife
On December 21, 2009, Mike Fisher got engaged to Carrie Underwood, an American country singer who won seven Grammy Awards.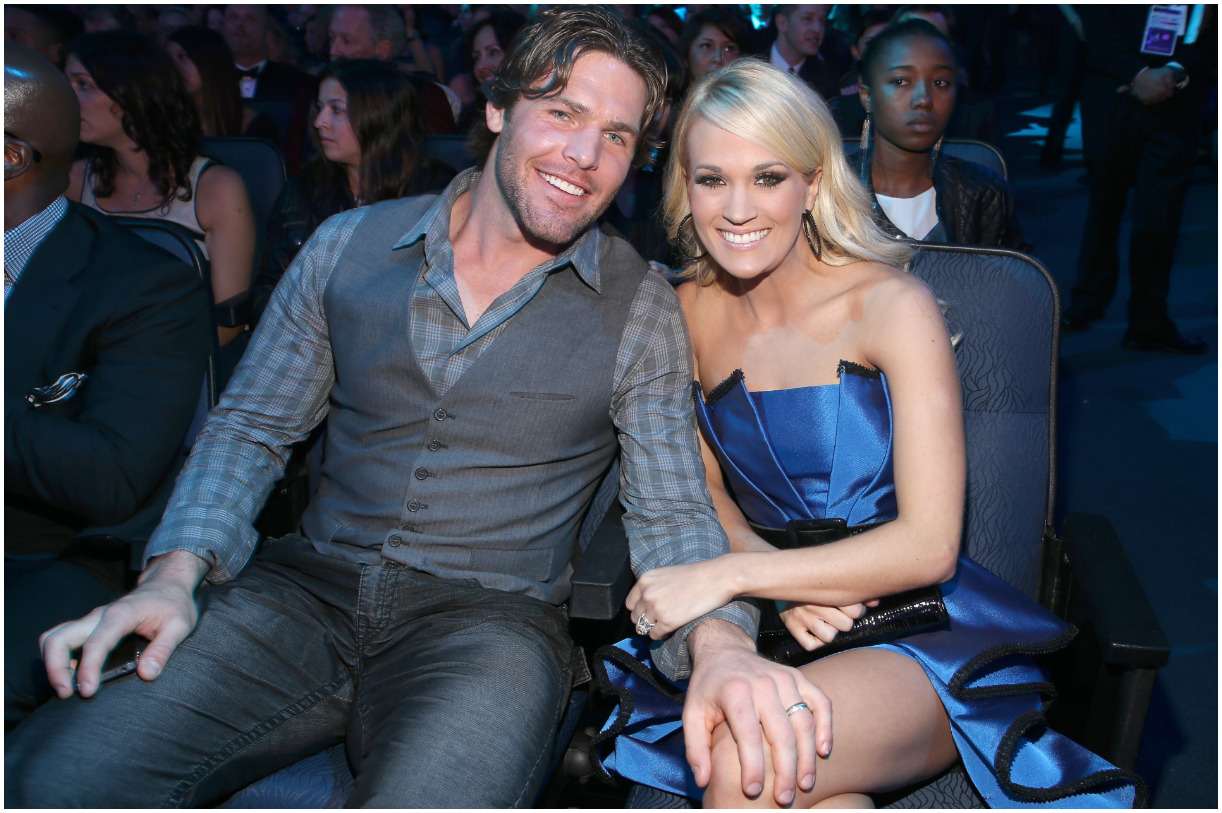 Mike and Underwood started to date after they met at one of her concerts in 2008. He later said:
"First time I saw her, she was more beautiful in person than on TV."
The two met face to face again after three months. In January 2010, the couple made their first public appearance together at a fundraising event.
On July 10, 2010, Fischer married Underwood at The Ritz-Carlton Lodge, Reynolds Plantation in Greensboro.
He said:
"I think one of the big strengths of our marriage is the trust that we have."
Mike later added:
"She knows, and I know that, regardless, we're in this together."
The ring is reportedly worth about $150,000. Also, their wedding cost around $500,000.
Children
The two welcomed a son named Isaiah in 2015. Carrie said for Today:
"My son, Isaiah, is the sweetest thing. And he's the best thing in the world."
In January of 2019, their second son, Jacob Bryan, was born. During an interview, Mike confessed:
"I would say our marriage has gotten better since kids."
Fischer continued:
"I love seeing my wife as a mom. I didn't see some of this stuff when she wasn't a mom. Now It's like, it's crazy! And I love that."
Height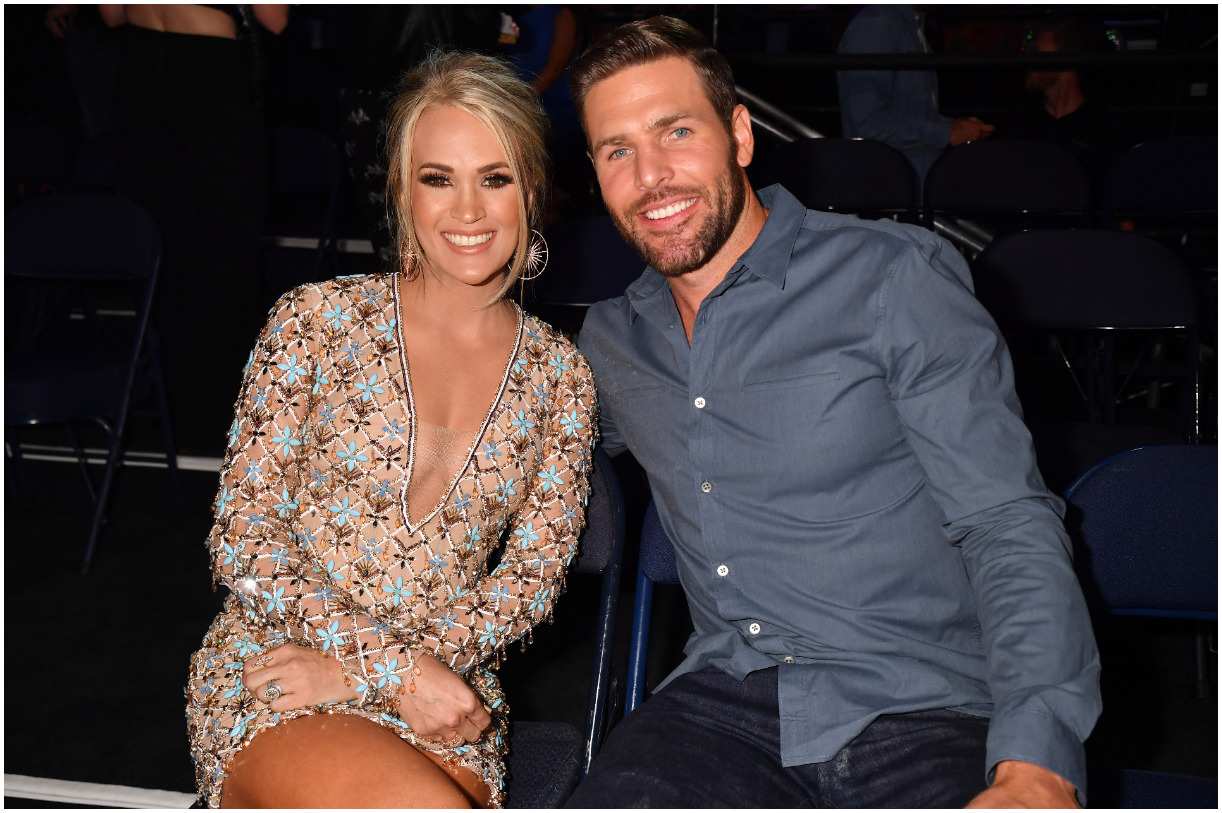 Fischer is 6 ft 1 in (185 cm) tall.
READ MORE: Facts about Eric LeGrand's injury
Quotes
"Following Christ is a daily thing, not just a one-time thing."
"We can doubt the Lord when we go through tough times, but you know that He's always got your best interest at heart."
Trivia
He was a guest instructor at the Roger Neilson Hockey Camp.
Fischer never won a Stanley cup. However, Mike lost the Stanley Cup Finals to the Pittsburgh Penguins in 2017.
In 2002, he received the NHL Foundation Player Award.
READ MORE: Christian Yelich Net Worth
In December 2019, Tennessean reported that Mike is now officially an American. He wrote on Instagram:
"Big day. I'm officially American."
He had a small role as a football coach in Transformers (2007).
Another former professional hockey player with a famous wife is Brooks Laich.
Mike Fisher – Net Worth
Fisher earned most of his wealth from playing for the Ottawa Senators and Nashville Predators in NHL. For his 18 seasons in the NHL, Mike received over $45 million. His best year (regarding monetary revenues) was the 2008-2009 season when he earned about $6 million.
When he had come out of his retirement, he signed a contract worth $1 million deal for the remainder of the season.
In 2016, he founded a hunting supply and apparel company called "Catchin' Deers" with his brother and a friend. According to Nashville Post, his company signed a partnership agreement with the Tractor Supply, a retail chain of stores. So far, Catchin' Deers generated millions in sales. Therefore, Mike Fisher has an estimated net worth of $35 million.
Featured image source – © Guliver / Getty Images.
READ THIS NEXT: Who is Ryan Blaney dating?