What is Kidd G's net worth?
Introduction
Kidd G (real name – Jonathan Gabriel Horne) is an American freestyle rapper, country singer, songwriter, and performer.
The Origin Story
Horne was born on April 21, 2003, in Georgia, US.
He was born to his father, David, and mother, Rachel, and was raised alongside his brother, Dustin Horne.
His family moved around a lot, and he spent some of his childhood in Columbus, Georgia.
His interest in music stemmed from his young childhood, which he details in an interview.
His uncle would play the guitar when he was around the young Kidd G, and he was drawn to it immediately.
In addition, Jonathan is diagnosed with ADD, attention deficit disorder, a neurodevelopmental disorder that prevents people from paying attention, causing poor impulse control.
Since Horne always needed something to keep him entertained, he and his brother spent their spare time freestyling when he was around 11.
Jonathan was impressed at how focused music would make him considering his ADD diagnosis, so he continued to focus on it.
Music Career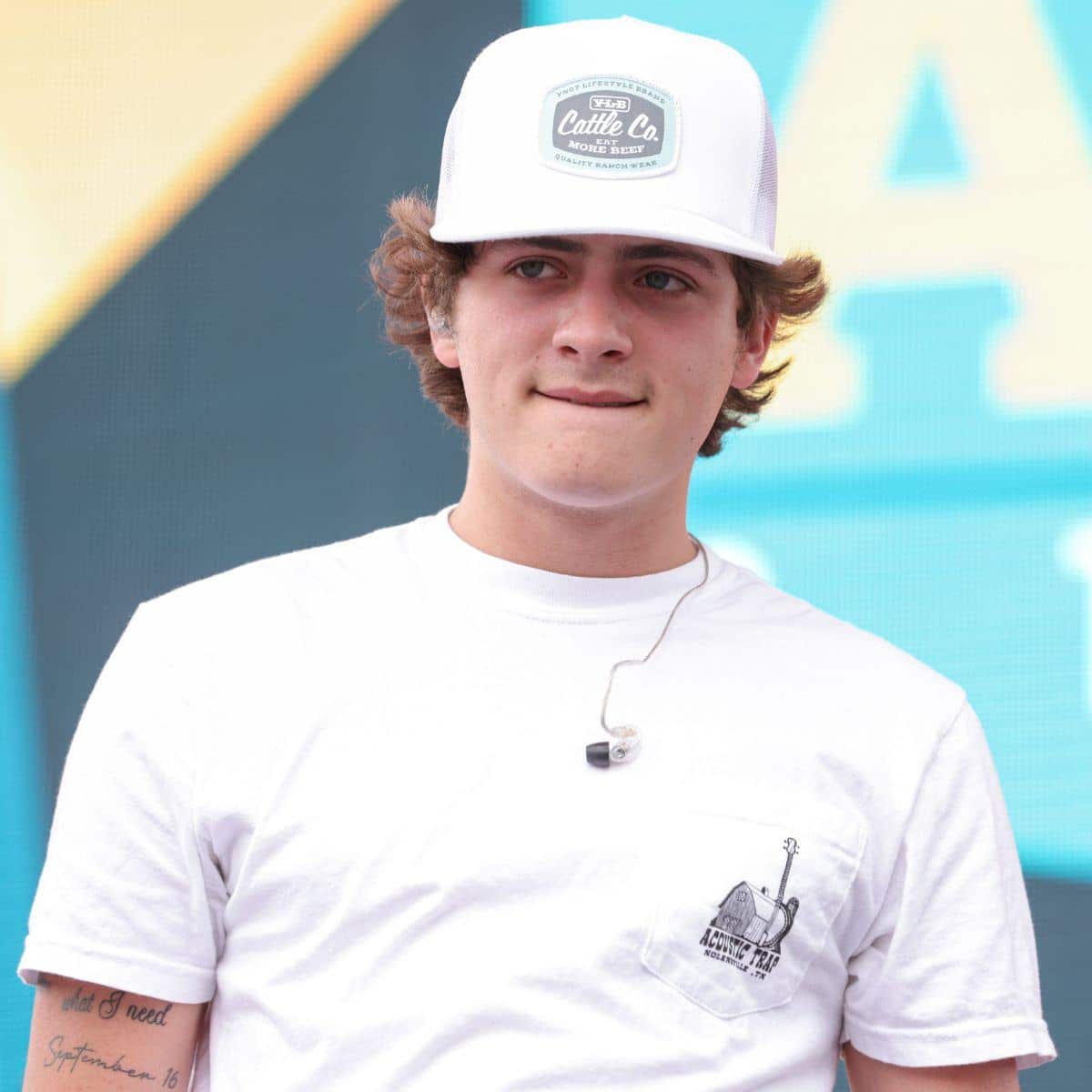 His friends and family quickly noticed that he had a talent for writing and singing songs and encouraged him to put effort into turning it into a real profession.
He thought, "why not?"
So, he did.
Horne was already so busy with extracurricular activities, including ten years of history playing baseball and fishing during the summers, so he needed to put everything on hold to pursue his music career.
Jonathan always knew he wanted to be successful and focused on the best career for him from a young age, which is not typical of most kids.
He explained:
"I just wanted to be successful, so that's why I went from baseball for so long to fishing and then to music. Because I just wanted to get the career path that's going to be the best for me. And then I discovered that music is fun and I can be successful with it."
He focused a lot of his energy on becoming a professional fisherman, hoping it would become a lucrative career in his future.
Horne was part of a fishing team in high school that fished in freshwater fishing tournaments.
Jonathan was among the best on his team and became a two-time state qualifier and one-time national qualifier.
TikTok
The trajectory of his life changed when he started posting videos to TikTok in 2020.
Jonathan wanted to post professional content, so he asked his mom for a studio for his Christmas gift that year.
Six days after receiving the present, he dropped his first song.
Horne transferred his music over to SoundCloud to get his views up, and from there, the traction really started to grow.
Shortly after dropping his first song, Jonathan decided to write a country song.
"I woke up and decided to do a country song because, you know, like I was born in the county like it's all around me like that's how I was raised," Horne detailed in the same interview.
"One time, I tried to do a country song, and it was actually the friend that's been trying to get me to do it. But as we were doing it, the wi-fi cut out, and we didn't save it. So I was like, I'm done with this."
It's a good thing that one bad experience didn't turn him away from country music altogether because his next attempt was the one that would make him an emerging star.
When Horne wrote that first country song, his grandmother overheard and was stunned by how good it was.
She encouraged him to finish it, so he did. He also posted it to TikTok, and it went viral.
He woke up the following day to notice it had over 100K views.
His TikTok account skyrocketed from 60K followers to 600K followers.
His laid-back personality and Texas charm gave off the persona of a humble small-town boy rather than the expected ecstatic teenager thrilled with the fame. He kept his cool and continued to write.
Dirt Road
'Dirt Road' was the country hit that shot his name to fame, and the YouTube video outperformed all other platforms.
With over 28 million views and counting, a spot on the Billboard Hot Country Songs chart, and a place on coveted Spotify playlists, including Next from Nashville and Fresh Finds, it was only a matter of time for record labels to be blowing up his phone.
Jonathan transitioned into online high school to spend his days at home in his makeshift studio writing more country songs.
Teenage Dream
Horne released his music video for 'Teenage Dream' on November 26, 2020, which garnered over 12 million views.
He currently isn't signed to a record label but is still writing tracks and releasing them to his YouTube page and TikTok account.
He talks a lot about the constant effort he put into becoming a professional musician and shares his valuable advice for anyone seeking the same career.
"If their friends tell them to keep doing it, then keep doing it, and if you love it, just do what you feel like is best for you but always keep your head down and stay humble," Jonathan explained.
"Don't tell yourself self-doubt from what other people say, and there's lots of opportunities in the world; you just gotta get it."
READ MORE: Flyysoulja Net Worth
Kidd G – Net Worth
Horne earned most of his wealth from his music.
On YouTube, Jonathan has more than 147 million views–about $450K in revenue before taxes.
On TikTok, Horned has over 1.4 million followers.
Jonathan sells tickets to his concerts on kiddg.komi.io.
Therefore, Kidd G has an estimated net worth of $500,000.
READ THIS NEXT: What is Millyz's net worth?