What is Gege Akutami's net worth?
Introduction
Gege Akutami is a Japanese manga artist best known for the dark fantasy series, Jujutsu Kaisen.
Akutami's work has been praised for its distinctive art style and compelling storytelling.
Biography
Akutami was born on February 26, 1992, in Iwate, Japan.
Akutami's gender has not been officially revealed yet. However, according to @soukatsu, Akutami is a man. "I have watched, listened to, and translated over 2 hours of his TV interviews where he talks, explains his pronoun usage, and confirms he is a man."
In an interview, Gege explained that after meeting some colleagues at a party they were surprised to see he was a guy.
The Road To Fame
Akutami gained an interest in drawing manga in elementary.
"I think I got my first manga when I was around 8," Akutami said in an interview.
Gege trained as Yasuhiro Kano's assistant.
Several manga artists have influenced Akutami, including – Tite Kubo, Yusuke Murata, Masashi Kishimoto, and Yoshihiro Togashi.
The first work Gege published is "Kamishiro Sōsa" in 2014.
In 2015, Gege created a 43 pages one-shot named No.9. About five months later, Akutami released a new version of No.9 (47 pages). No.9 was first translated into English in 2020.
Nikai Bongai Barabarujura was published in 2016. The one-shot is about a monster that attacks the city.
Jujutsu Kaisen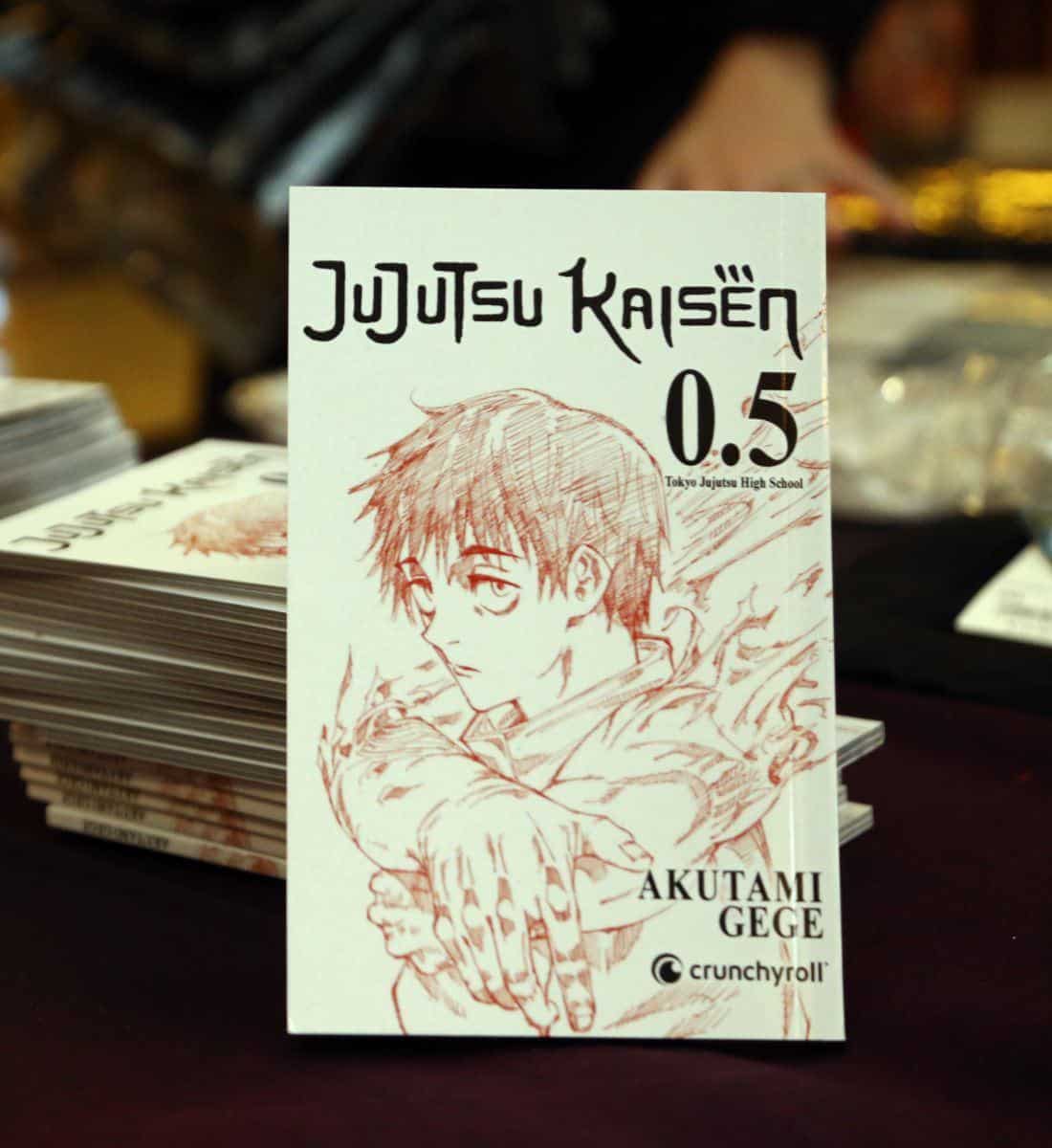 Akutami's first serialized manga was "Jujutsu Kaisen," which began publication in Shueisha's Weekly Shonen Jump magazine in 2018. In the US, the first volume was published on December 3, 2019.
The series was a critical and commercial success, selling over 10 million copies in Japan, and over 65 million copies in total.
"Jujutsu Kaisen" follows Yuji Itadori, a high school student who becomes involved in the world of Jujutsu when he swallows a finger of the cursed sorcerer Ryomen Sukuna.
As the series progresses, Yuji and his friends fight against other curses, as well as sorcerers who seek to use them for evil purposes. "Jujutsu Kaisen" is a battle manga featuring a unique magic system.
"The young man finds himself forced to swallow this finger to save his friends," Gege told Le Figaro in 2020.
"I don't have any preconceived notion of right or wrong," Gege explained in another interview. "I don't believe that justice itself could ever be completely flawless. I mean it's impossible for people to be 100% percent right. For that reason, every single character I create has some kind of flaw."
Neon Genesis Evangelion influenced the mythological aspects of the series.
The series has been licensed for English-language release by Viz Media.
In 2019, Akutami won the Shogakukan Manga Award for shonen manga.
Jujutsu Kaisen premiered theatrically in Japan in December 2021, and on March 18, 2022, in the United States and Canada.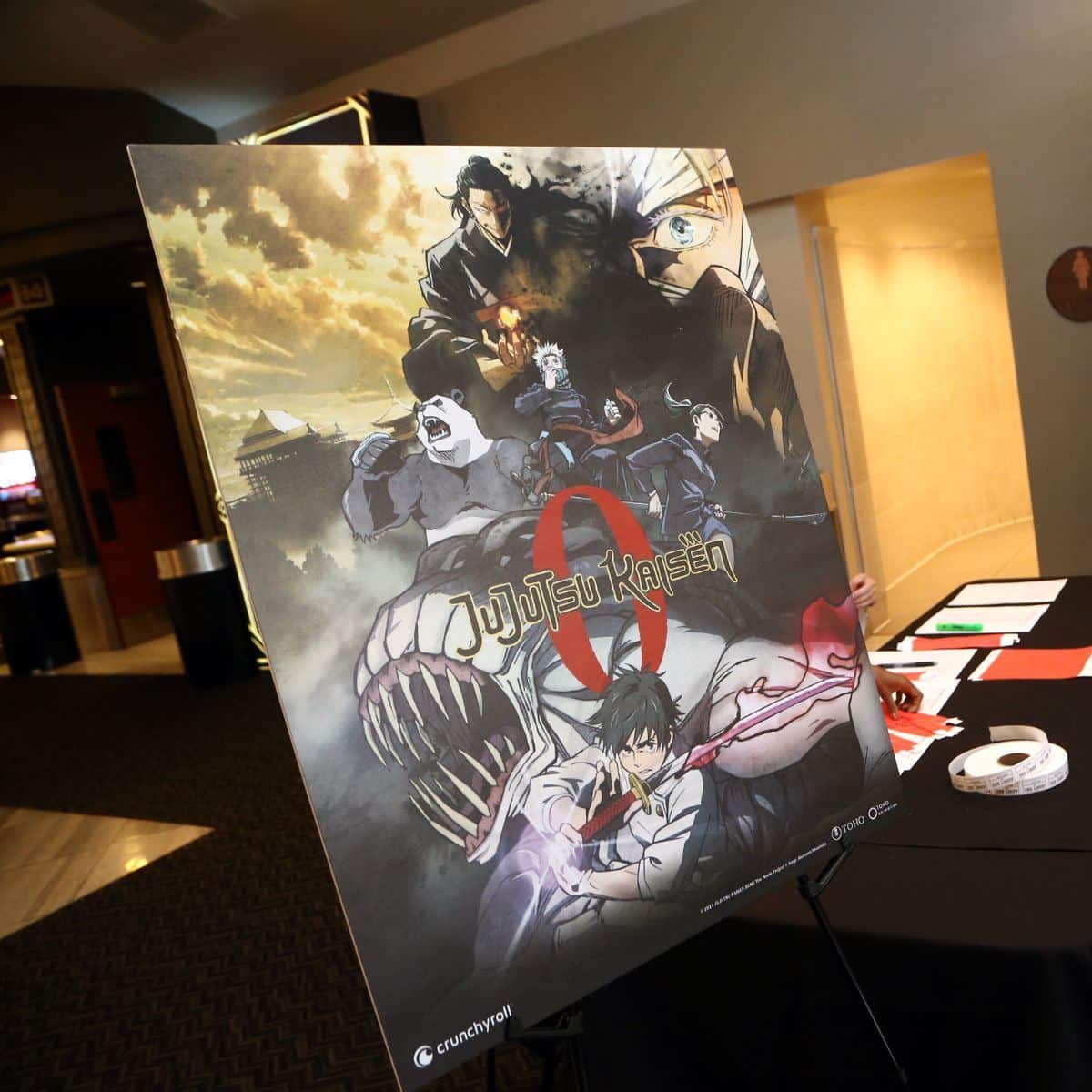 The film is set roughly a year before the events of Jujutsu Kaisen. The film follows Yuta Okkotsu, who enrolls in the Tokyo Jujutsu High School under the guidance of Satoru Gojo.
It was nominated for the 45th Japan Academy Film Prize.
The film is directed by Sunghoo Park and produced by MAPPA.
Megumi Ogata voiced the main character, Yuta Okkotsu.
Health Issues
In June 2021, it was reported that Akutami is taking a break for "around a month," citing health issues.
In March 2022, Gege went on hiatus once again due to poor health.
Trivia
In 2022, Gege revealed that he is a fan of Doctor Strange in the Multiverse of Madness.
READ MORE: Braap Vlogs Net Worth
Gege Akutami – Net Worth
Most of Akutami's wealth comes from publishing several mangas, including Kamishiro Sousa, Nikai Bongai Barabarujura, and Jujutsu Kaisen.
Jujutsu Kaisen was the 5th best-selling manga series in 2020.
In 2021, Jujutsu Kaisen was Japan's best-selling manga series.
At the time of writing, the Gege Akutami-created series sold more than 65 million copies.
Jujutsu Kaisen was adapted into an anime television series. The show was a critical and commercial success, and it has helped boost Akutami's popularity both inside and outside of Japan.
Jujutsu Kaisen 0: The Movie's worldwide gross stands at an estimated $160 million. In Japan, it grossed over $8.74 million on the opening day of the theatrical release.
It is unclear if Akutami earned royalties from Jujutsu Kaisen 0: The Movie or had the same fate as Koyoharu Gotouge who earned only $19,201 from the $453 million that Demon Slayer the Movie: Mugen Train made on the box office.
Gege will also make money from royalties of sold Blu-ray and DVD of the series.
Therefore, Gege Akutami has an estimated net worth of $15 million.
READ THIS NEXT: Who is Clarissa Molina's fiancé?