Lais Ribeiro is a Brazilian model who is particularly known for her prolific runway work at the 2011 Sao Paulo Fashion Week. She has done modeling work for Gucci, Versace, Chanel, Louis Vuitton, and the Dolce & Gabbana labels.
Biography
She was born on October 5, 1990, in Teresina, Piauí, Brazil.
In 2009, Lais walked the major international catwalks for such designers as – Marc Jacobs, Versace, Dolce & Gabbana, Gucci, Louis Vuitton, Chanel, and Shiatzy Chen.
Ribeiro made her big runway debut at the fall 2010 Rag & Bone show.
During Brazil's summer 2011 Sao Paulo Fashion Week, Lais was the most booked model.
She became a Victoria's Secret Angel in April 2015.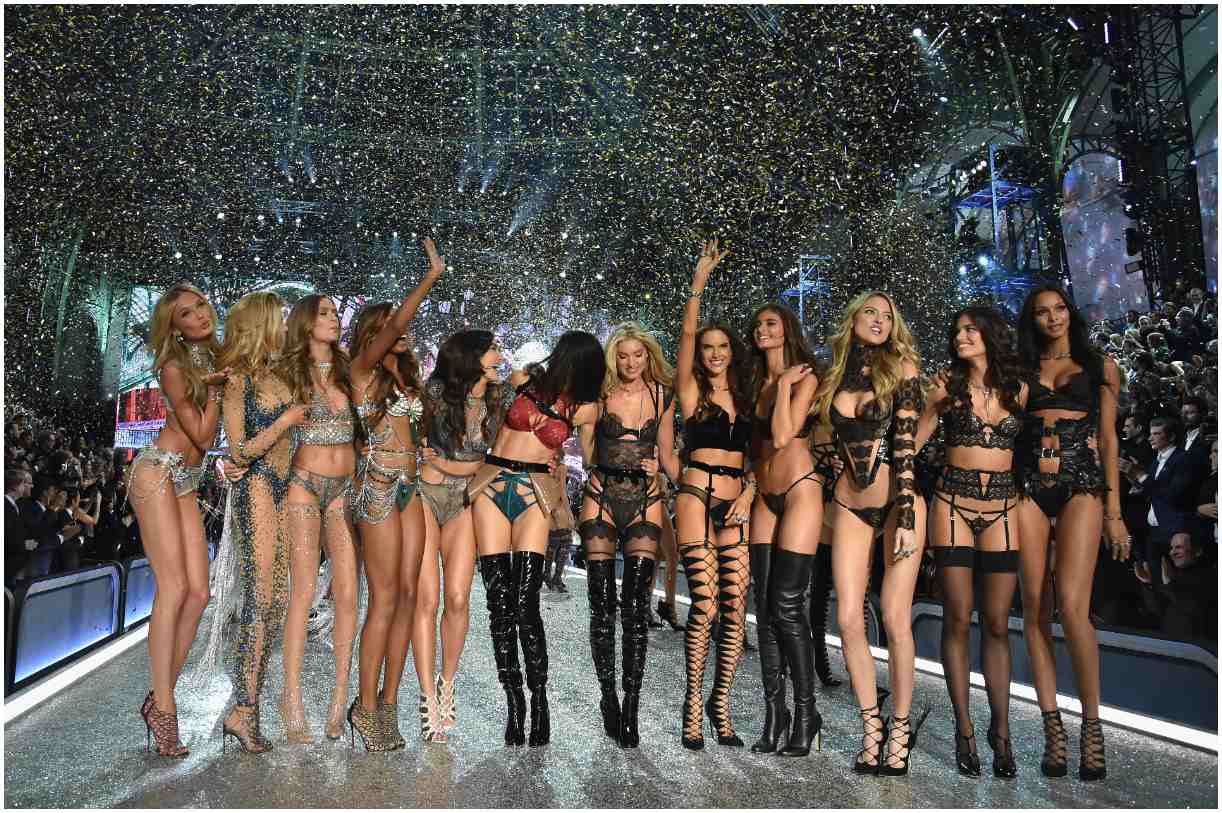 During an interview, Lais said about the experience of being a Victoria's Secret Angel:
"Victoria's Secret completely changed my career. Being an angel, I've become so close with the whole team and the other girls."
Ribeiro went on to say:
"I've also had the opportunity to travel the world with the brand – it's been a dream."
Champagne Nights Fantasy Bra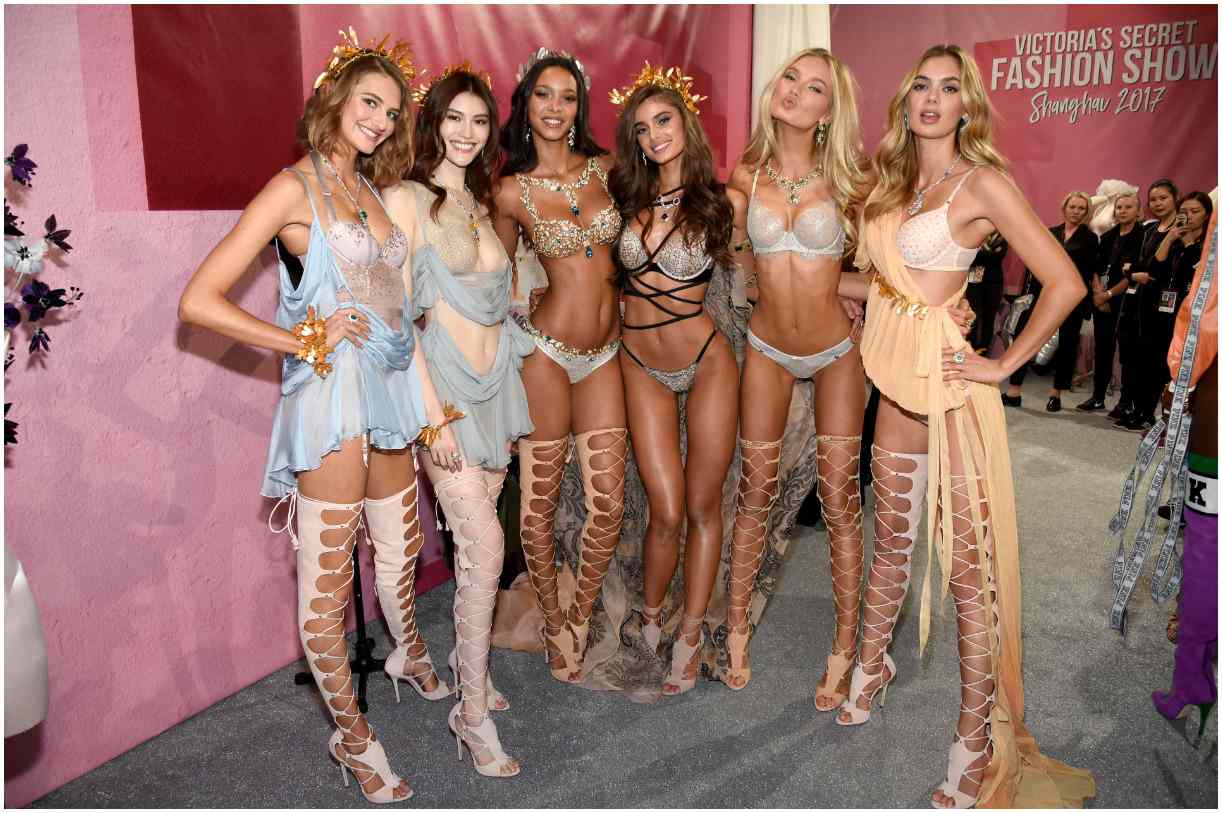 The $2 million bra, named the "Champagne Nights Fantasy Bra," was created by Mouawad Jewelry.
Since 2001, Mouawad Jewelry has forged a partnership with Victoria's Secret and designed the Fantasy Bras 10 times since then.
On November 1, 2017, Lais was chosen to wear the "Champagne Nights Fantasy Bra" for the 2017 Victoria's Secret Fashion Show which was held in Shanghai, China on November 28, 2017.
Other top supermodels who have sported the Mouawad Fantasy Bras over the years include:
Karolina Kurkova;
Lily Aldridge;
Heidi Klum;
Adriana Lima;
Tyra Banks;
Alessandra Ambrosio;
Gisele Bündchen;
Selita Ebanks;
Candice Swanepoel.
Champagne Nights Fantasy Bra and its matching belt is handset with 6,000 blue topazes, yellow sapphires, and yellow diamonds in 18 karat gold. The Champagne Nights bra and matching belt took over 350 hours to be a handset.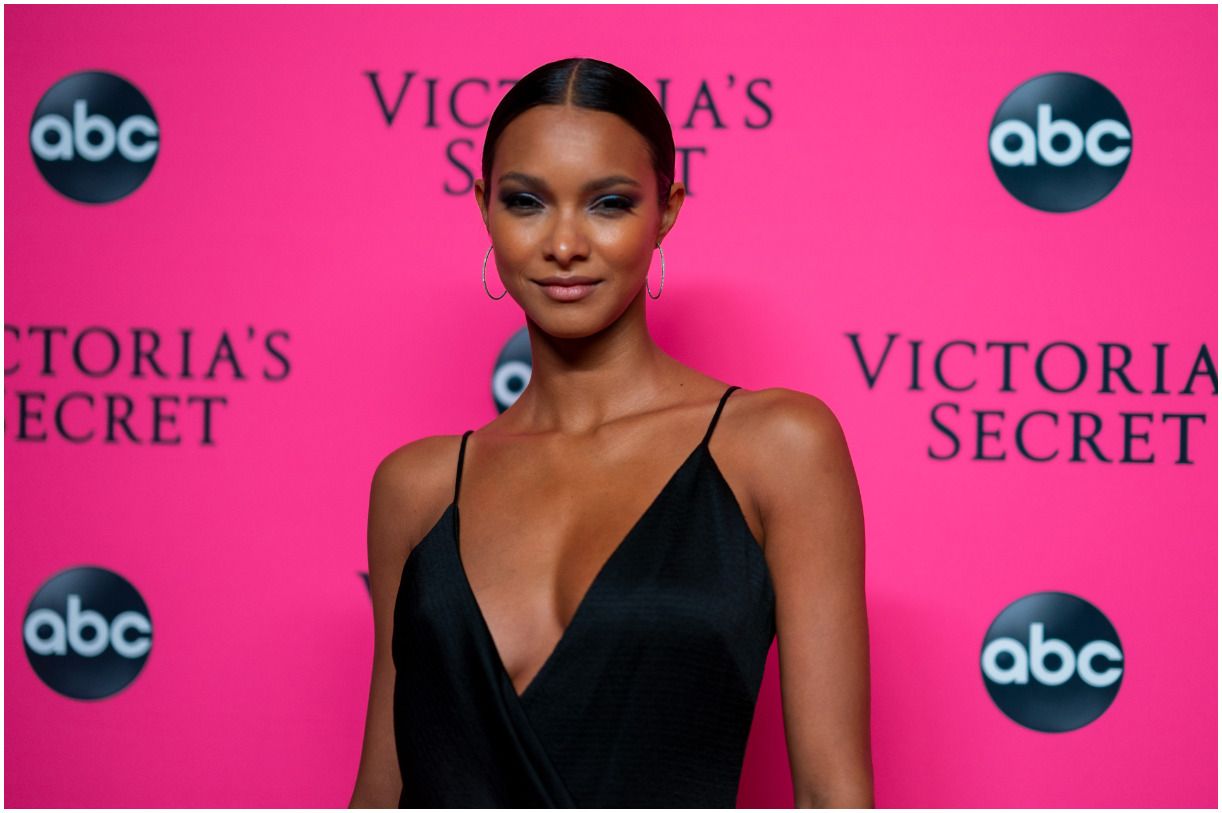 After the show, Lais declared:
"I've been holding this secret for too long and I am beyond honored to announce that I will be wearing the Champagne Nights Fantasy Bra this year!"
Boyfriend
In 2014, Lais Ribeiro began dating Jared Homan, an American basketball player. The couple has since broken up.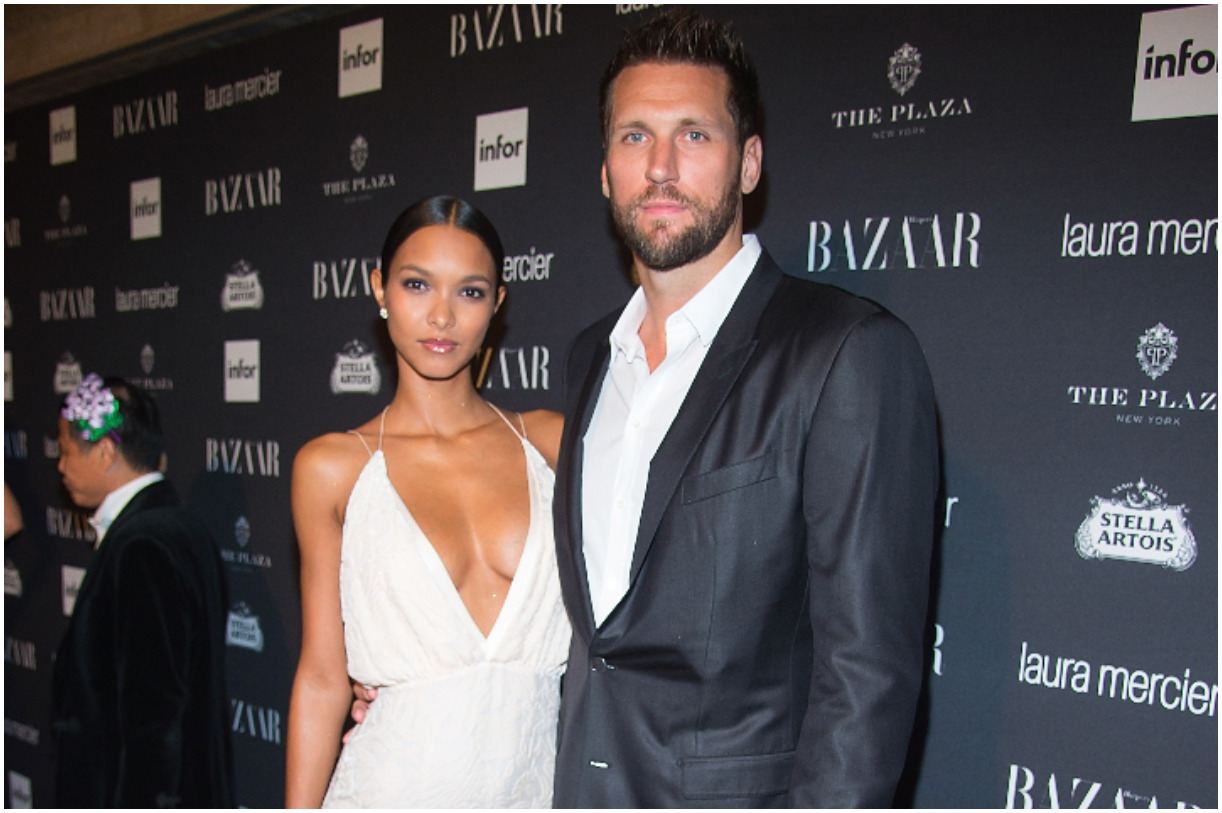 Fiancé
After she broke up with Jared Homan, Lais Ribeiro began dating Joakim Noah.
On September 7, 2019, Lais announced her engagement to Joakim Noah, an NBA center who earned a spot on the All-Defensive First Team in 2013 and the NBA All-Defensive Second Team in 2011.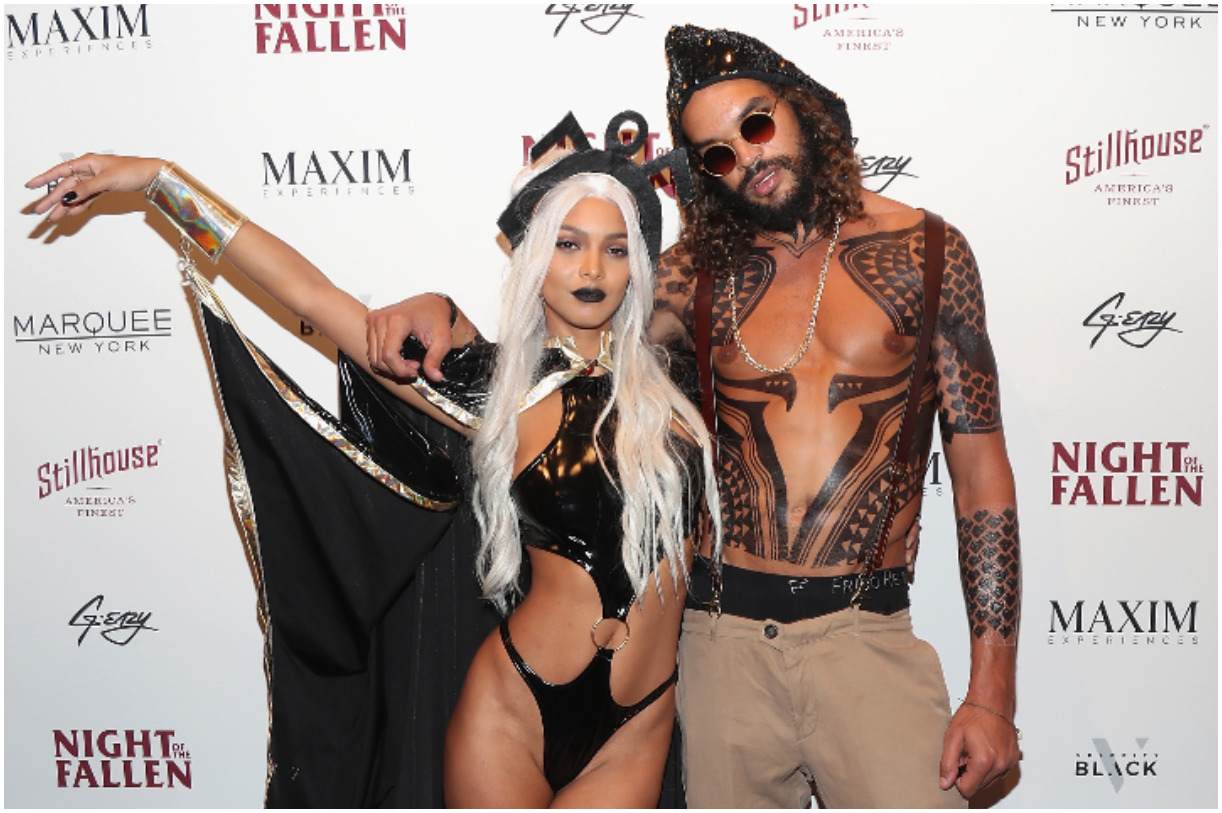 His high school career was spread out across 3 schools – Lawrenceville School, Poly Prep Country Day School, and United Nations International School.
READ MORE: Who is Carl Azuz's wife?
Prior to his NBA career, Joakim led the University of Florida to two straight NCAA Championships in 2006 and 2007. In 2007, Joakim joined the Chicago Bulls. In 2014, Noah won the NBA's Defensive Player of the Year award. In 2016, Noah signed with the New York Knicks.
After the engagement, Joakim wrote on his Instagram account:
"Proposing to you was the easiest decision of my life. Seeing that smile riding the playa at the burn… I will never forget that…"
Noah also wrote:
"I know you know because I tell you every day. I love u. On another note, this wedding is about to be lit."
Ribeiro also wrote on her Instagram account:
"@stickity13 [Joakim] surprised me at my fav place in the world and proposed. And I couldn't be happier!"
Lais added:
"We are getting married guys."
Children
Lais had a son named Alexandre when she was 18 years old. His name is tattooed on the back of her neck.
Her son was diagnosed with Autism spectrum disorder at the age of five.
READ MORE: Who is Lori Stokes' father?
Height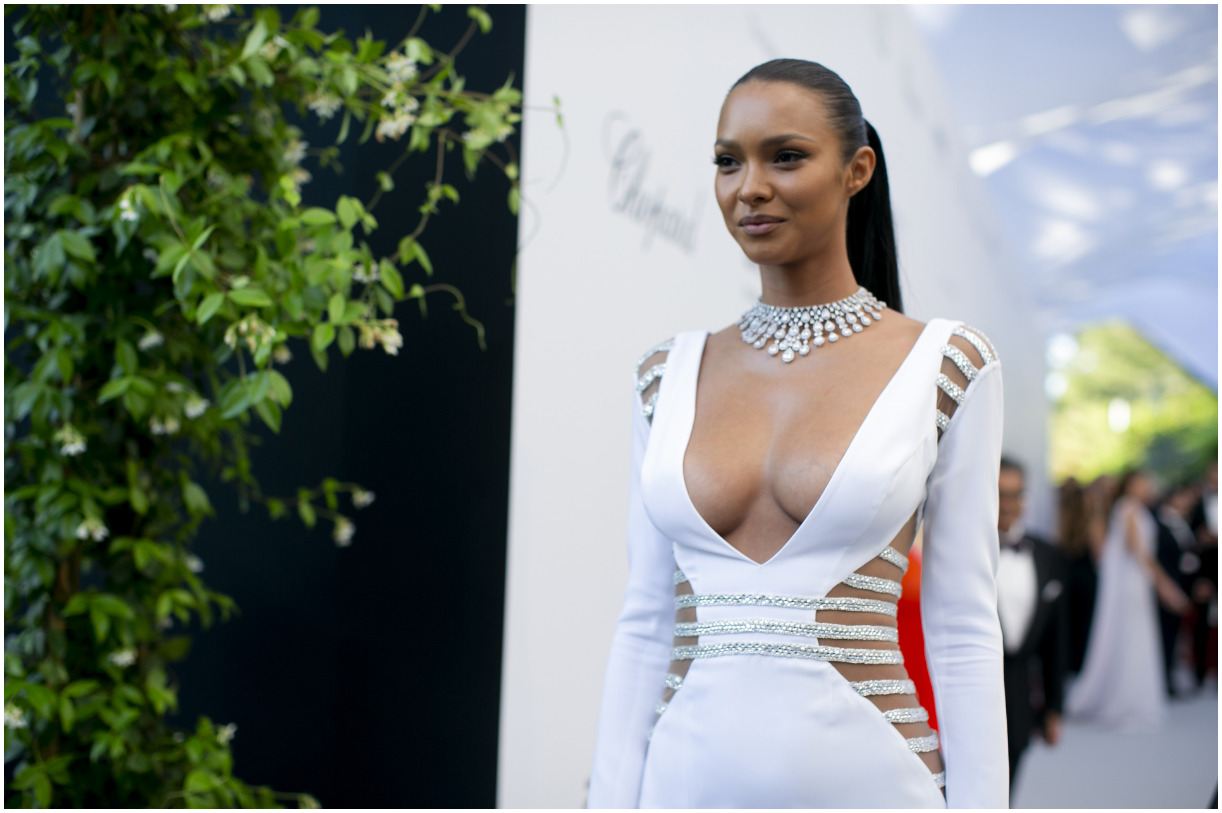 Lais is 6′ 0½" (1.84 m) tall.
Quotes
"I'm based in NYC but travel all over the world. I'm never in the same place each week!"
"I started doing Pilates and realized that it's much better for my body."
"I go to the gym every day. I do my own exercises like aerobics and yoga, which work your whole body."
"We all get nervous. It's our moment and so many people are watching so it's a lot of pressure."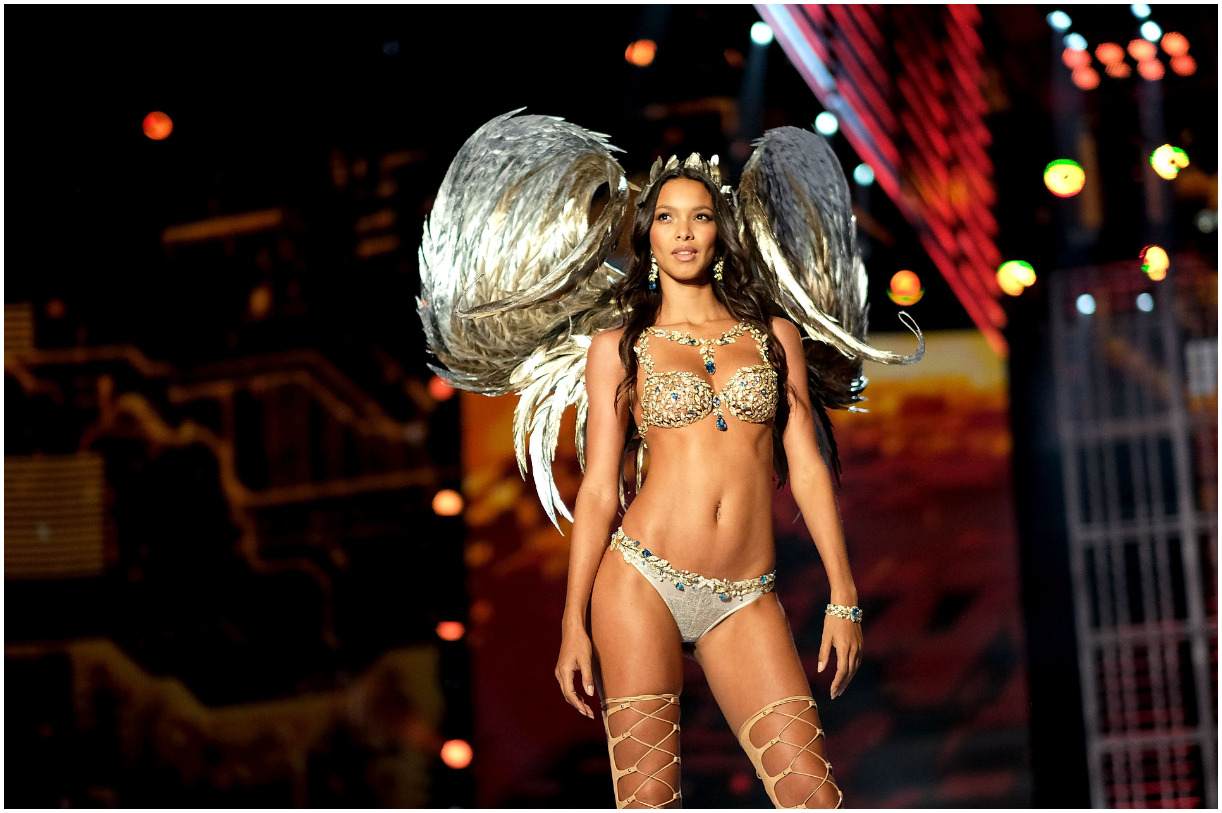 "I accept myself for who I am as a woman and a mother and this has given me the most confidence."
"I've been shooting for VS for quite some time so, over the years, I've built deep friendships with a love of the most recent Angels."
"You can find anything, and anywhere, in New York City. And the people are from all over – I love it."
"Sometimes, you get so nervous because you want to prove yourself and with so many people watching, you want to show them who you really are."
"Happiness comes from the inside out, it shines. That's my secret."
"As an ambassador, I want to use my own platform creatively to shine a light on their work."
READ MORE: Is Dax Holt married?
Trivia
In 2012, Lais was scheduled to walk the Victoria's Secret Fashion Show, however, she fell and sprained her ankle during rehearsals.
Ribeiro had walked the runway for many major designers, such as:
Oscar de la Renta;
Diane von Furstenberg;
Elie Saab;
Ralph Lauren.
Lais was discovered at a competition in Brazil.
The model was photographed for the German, Italian, American, and Brazilian editions of Vogue magazine.
Lais Ribeiro – Net Worth
Riberio earned most of her wealth from publishing paid posts on her Instagram account (she has over 2.4 million followers on the platform) and modeling. Ribeiro is best known for her work as Victoria's Secret lingerie model.
Therefore, model Lais Ribeiro has an estimated net worth of $3 million.
READ THIS NEXT: Stacey David Net Worth
References

https://www.vogue.co.uk/lais-ribeiro-model-victorias-secret-angel
https://www.elle.com/victorias-secret-model-lais-ribeiro/
https://www.harpersbazaar.com/fashion/lais-ribeiro