Mike Chen, better known online as Mikey Chen or Beyond Science, is a Youtuber who captains 11 popular channels including:
Mikey Chen – travel vlog;
the Asian culture channel The Chen Dynasty;
Pho The Love of Food;
food channels Strictly Dumpling;
the insanely popular paranormal and mystery channel Beyond Science.
Biography
He was born on December 22, 1980.
In college, he took creative writing alongside with "practical" engineering degree. In addition, he started freelancing about the NHL for numerous websites.
A Complete List Of Mike Chen's YouTube Channels:
Mike Chen
It was created on Mar 31, 2014. It is a Chinese language channel where he makes vlogs speaking either in English with Chinese subtitles, or in Mandarin.
The Friendly Brain
It was created on May 22, 2017, and it has around 13,900 subscribers. It is a flashcard animation channel.
The channel has over 2 million views.
Eat with Mikey
It was created on Nov 15, 2017, and it has around 120,000 subscribers. It is a food channel.
The channel has more than 7 million views.
Cook With Mikey
Pho The Love of Food is Mike's cooking recipe channel that was created on Aug 18, 2017. It has around 58,500 subscribers.
It features either Chen or his friends teaching the viewer how to cook certain interesting food dishes.
The channel has over 1.3 million views.
Beyond Science 2
It was created on Aug 26, 2016, and it has around 165,000 subscribers. It is a 2nd channel similar to his original Beyond Science channel, however, it has slightly broader topics.
It has 165,000 subscribers and over 24 million views.
Awesome Toy Review!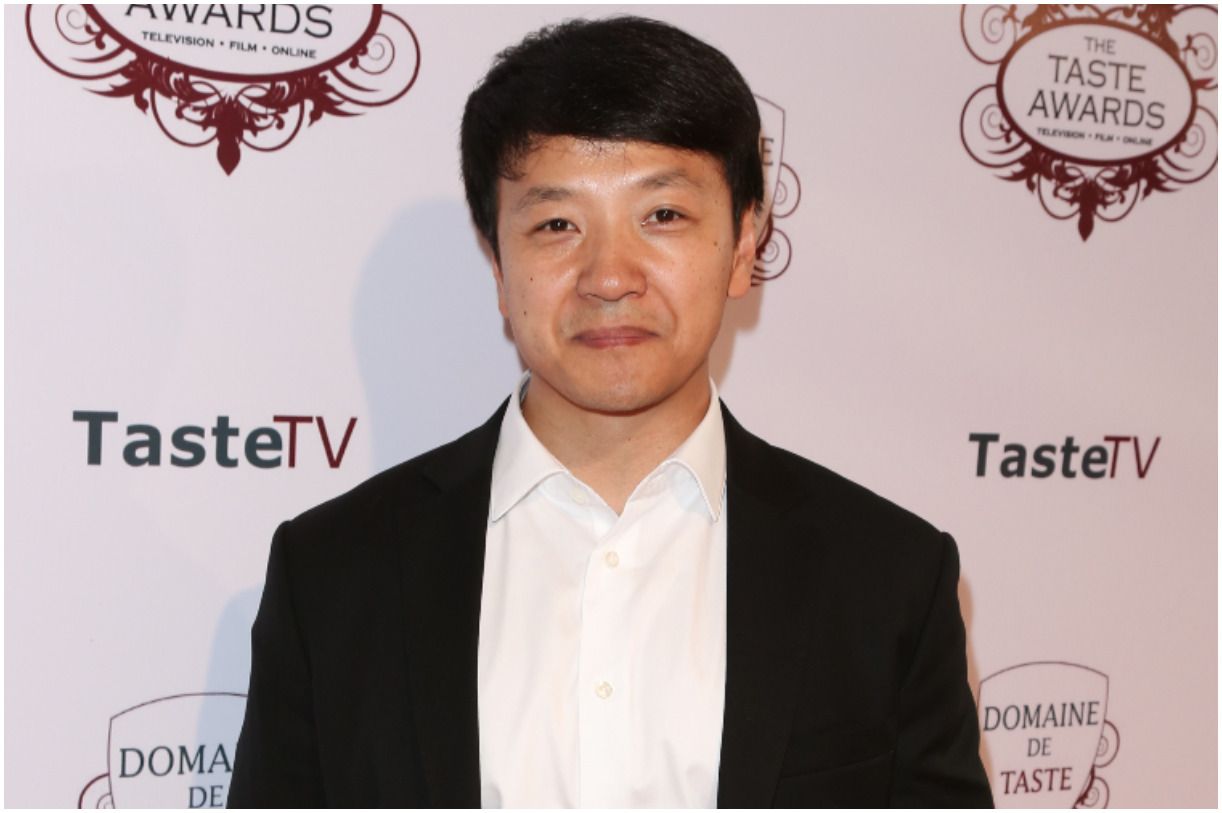 It was created on July 19, 2016, and it has around 3,000 subscribers. It is an inactive channel that was used for reviewing and playing with children's toys.
The CheNews
It was created on Mar 4, 2016, and it has around 76,600 subscribers and 21 million views. The CheNews features weird and humorous news stories, mainly from China.
Mikey Chen
It was created on Aug 7, 2014, and it has around 987,000 subscribers and over 106 million views. The channel is mainly used for posting his travel vlogs, which he has documented, including his trips to:
Vietnam;
Thailand;
Taiwan;
South Korea;
Singapore;
Peru;
Mongolia;
Japan;
Italy;
India;
Hong Kong.
The Chen Dynasty
It was created on Jul 5, 2014, and it has around 438,000 subscribers. Initially entitled "The Double Chen Show," Mike would be alongside Dan Chen to talk about Asian traditions and culture.
The channel has more than 58 million views.
READ MORE: Key Facts About Ricky Gutierrez
Strictly Dumpling
It was created on Oct 27, 2013, and it has around 3 million subscribers. The channel has over 567 million views.
This YouTube channel featured Mike informing his audience about authentic Chinese food, like – popular western so-called Chinese dishes.
Chinese people often can't tell the difference between authentic Chinese restaurants and fake ones. Some of the best videos (and some of his most well known) are his 7-11 and convenience store series.
READ MORE: Things You Didn't Know About Asian Andy
Beyond Science
It was created on Oct 27, 2013, and it has around 2.09 million subscribers. It has more than 341 million views.
On this YouTube channel, he explores topics including ancient aliens which may have come in contact with Earth and advanced human civilizations existing millions of years ago.
In addition, he uploads videos about Earth mysteries and strange phenomena which are not explained by science.
Wife/ Girlfriend
There is no information regarding Mike Chen's romantic life.
READ MORE: MrBeast: YouTube star's net worth
Children
He has one daughter. Chen said:
"When my daughter was newborn, I handled middle-of-the-night feedings by catching up on classic Doctor Who episodes."
Book
In January 2018, he published his book, titled – "Here and Now and Then."
The book captures the perfect balance of heart, imagination, and playfulness, offering an intimate glimpse into the crevices of a father's heart and its capacity to stretch across both time and space to protect the people which mean the most.
READ MORE: Swifty Net Worth
Publishers Weekly said about the book:
"Quick pacing, complex characters, and a fascinating premise make this an unforgettable debut."
When asked how did he become an author, Mike responded:
"This was the third manuscript I queried to agents. It was the fifth I'd written overall; out of that group, only one has been revised heavily and repurposed into further material (my second standalone book, coming January 2020)."
He later added:
"I wish I could say there was some magic formula but it really was a combination of hard work, a willingness to learn and accept feedback, and finding a groove in what I wanted to write (character stories in a sci-fi setting)."
When asked about what is he working on at the moment, Chen said:
"I am actually on a short break! My second book, a character-driven post-apocalyptic story called The Pause is basically done except for line edits."
He continued:
"I have turned in my proposed book 3 to my agent following a revision, so I'm just waiting on him to approve so we can send that out."
Other famous YouTubers are Ethan Klein and Guy Beahm.
Mike Chen – Net Worth
Chen earns most of his wealth from advertisements on his YouTube channel. In total, he has over 1.38 billion views. But, monetized views range from 40 to 60% of the total views.
Additionally, YouTubers get paid between 20 to $50 per 10,000 monetized views after YouTube takes its share. Also, all these views are influenced by several factors, such as:
how many people skip the ads on the video;
the location of the viewer (having a viewer from the United States is paid better);
how many ads there are on a YouTube video (there are more ads on a video that is over 10 minutes long);
ad inventory;
the device played on (on a desktop is more expensive than on smartphone);
ad engagement;
time of the year (January is the worst month, while December is usually the best).
In addition to his eleven YouTube channels, Chen has published a book that is sold on Amazon. Also, since September 2017, he has been selling personalized T-shirts and hoods.
Hence, the total views of 1.38 billion have earned him around $2.8 million, before taxes. Therefore, Mike Chen has an estimated net worth of $1.5 million.
READ THIS NEXT: Doug Polk – Poker Player
Featured image source – © Guliver / Getty Images.
Reference

https://en.softonic.com/articles/top-youtube-food-vloggers